Features
Complete Pixar Movie Disney Plus UK Streaming Guide
Planning a Pixar marathon when Disney+ arrives in the UK? Here's every Pixar title available on the streaming service at launch…
When Disney+ launched in the US last November, it was still shaking off the remnants of its former Netflix deal. Lingering ties to the streaming competitor meant that a few completist-irking gaps were left in the US Disney+ Pixar catalogue. At launch, Coco, Up and Incredibles 2 weren't available to American subscribers.
Not so for the UK. When Disney+ arrives on March 24th, it's getting the full complement of Pixar. Films, shorts, you name it. That catalogue is fuller than Emile the Rat in a binful of tainted Camembert.
Don't miss out on this Disney+ PRE-ORDER DEAL, on us!
So if you're planning a Pixar marathon come the arrival of Disney+ (and really, is there a more wholesome lockdown activity than spotting every Pizza Planet truck, A113 or John Ratzenberger cameo in the animation studio's back catalogue?), here's what's coming your way…
We'll keep this list updated as Disney+ UK streaming dates for Onward and Soul arrive.
Pixar feature films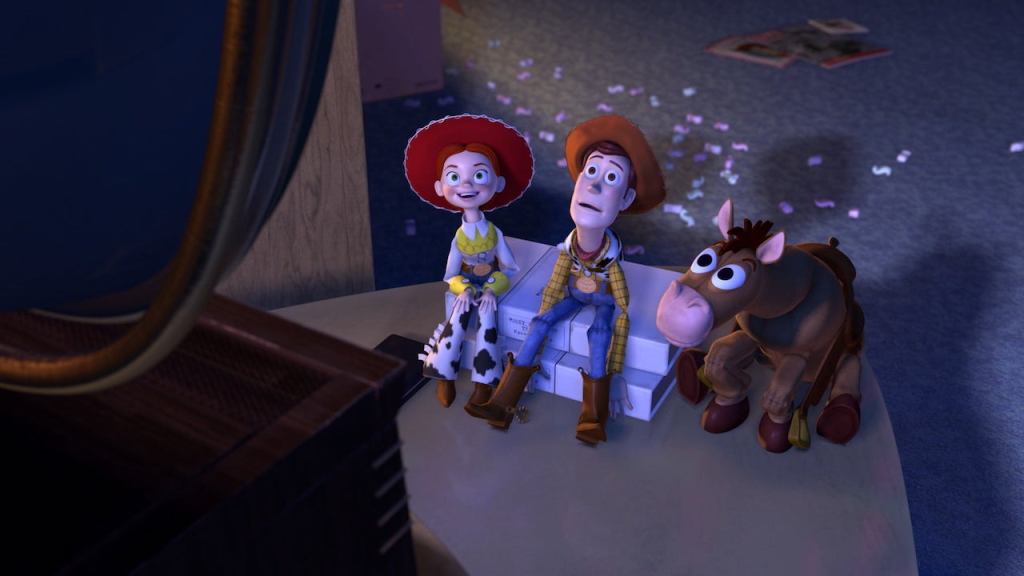 A Bug's Life (1998)
Directed by John Lasseter, this version of Aesop's fable 'The Ant and the Grasshopper' sees inventor ant Flik attempt to stand up to the fearsome grasshopper menacing his colony by hiring a band of deadly mercenaries… at least, that's the plan.
Brave (2012)
Directed by Brenda Chapman and Mark Andrews, this original fairy tale about a mother and daughter at loggerheads travels to the medieval Scottish highlands where young Princess Merida chafes against her royal obligations.
Cars (2006)
Talking cars! John Lasseter's passion project, this one sees rookie racer Lightning McQueen desperate to win the Piston Cup when he gets unexpectedly waylaid in the nowhere town of Radiator Springs. Will his new friends help or hinder him in his goal?
Cars 2 (2011)
Lightning McQueen returns in this globe-trotting sequel/Bond-style espionage thriller, also directed by John Lasseter, set against the backdrop of the World Grand Prix, where there's more at stake than just a trophy.
Cars 3 (2017)
The mentee becomes the mentor in Cars' second sequel, this time directed by Brian Fee. While McQueen comes to terms with his veteran status in a world of fast young things, a plucky new trainer dreams of life on the racing circuit.
Coco (2017)
Lee Unkrich's beautiful tale of grief, memory, music and the bonds of family unfurls against a colourful backdrop of the Mexican Dia de los Muertos. Of note: features Pixar's second best dog.
Finding Dory (2016)
This Andrew Stanton-directed sequel about Ellen DeGeneres' dappy Regal Blue Tang character from Finding Nemo searching for her own family, surprised everyone with its sweet, emotional story about a fish who just kept swimming.
Finding Nemo (2003)
This father-son tale is an epic journey about the (literal) lengths parents will go to for their kids. Directed by Andrew Stanton, it introduces a host of beloved aquatic characters, from little Nemo and his dad Marlin, to Dory, Bruce the Shark, the turtle dudes and many more.
The Good Dinosaur (2015)
Peter Sohn's The Good Dinosaur was perhaps too bleak and scary to be a hit with family audiences, but its tense story of a young dinosaur struggling to survive in an unforgiving landscape is one for Pixar completists.
The Incredibles (2004)
Brad Bird's massive superhero hit introduces the Parrs, a family of superheroes-in-hiding trying to live a normal suburban life when the call of the cape becomes too much for one member…
Incredibles 2 (2018)
Another strong sequel, Brad Bird returned 16 years later to bring us the return of the Parrs, now out in the open about their super abilities, and attempting to convince a sceptical public that superheroes are the good guys.
Inside Out (2015)
Directed by Pete Docter, this could be Pixar's emotional masterpiece (if that wasn't already the first 10 minutes of Up). The story of a young girl named Riley whose family moves across the country, and the emotions that accompany her through her ups and downs, it's a beauty.
Monsters University (2013)
Not wanting to undo the neat conclusion of Monsters, Inc., this Dan Scanlon-directed film had to be a prequel rather than a sequel. As such, the frat comedy follows Mike and Sulley back to college, where they come up against, and learn to cope with, their own limitations.
Monsters, Inc. (2001)
Another triumph from Pete Docter, John Goodman and Billy Crystal voice monsters Sulley and Mike in this early classic. Monsters use magical doors to scare children at night and harvest their scream-energy to run the city of Monstropolis. But what happens when a child goes through the door into their city?
Ratatouille (2007)
Brad Bird's hymn to defying expectations and following your talent and passion finds expression in a wonderful caper set in the sewers and Michelin-starred restaurants of Paris.
Toy Story (1995)
The original, the classic, the John Lasseter-directed feature that started it all. Buzz Lightyear meets Woody the Cowboy in a world where toys are alive, kickstarting not just a decades-long franchise but an entire animation studio.
Toy Story 2 (1999)
The inevitable sequel to the hit original, also with Lasseter at the helm, this one sees Woody and the gang meet Jessie, a Cowgirl who knows the pain of your kid growing up and leaving you behind, while a dastardly toy collector threatens everything.
Toy Story 3 (2010)
AKA the one that made everybody cry. Lee Unkrich's second sequel rejoined the gang when Andy was off to college, leaving his childhood behind. A donation, a daycare centre, a host of new favourites and some more-than-mild peril ensued.
Toy Story 4 (2019)
Another sequel that surprised us all with its originality and freshness. Directed by Josh Cooley, this one puts Bo Peep centre-stage, and introduces instant hit Forky among a range of other delights and monsters.
Up (2009)
Pete Docter wanted to break all of our hearts with Up, and succeeded in the opening story of young Carl and Ellie. Then he went and fixed our hearts with the scrappy tale of elderly Carl, his new friend Russell, Dug the Dog (first prize! Best Pixar dog!) and a magical trip to Paradise Falls.
Wall-E (2008)
The warmest post-apocalypse story ever told, Andrew Stanton's film is about a little trash robot with a huge heart, whose fight to save a stranger helps humanity find its way back from the brink.
Pixar Shorts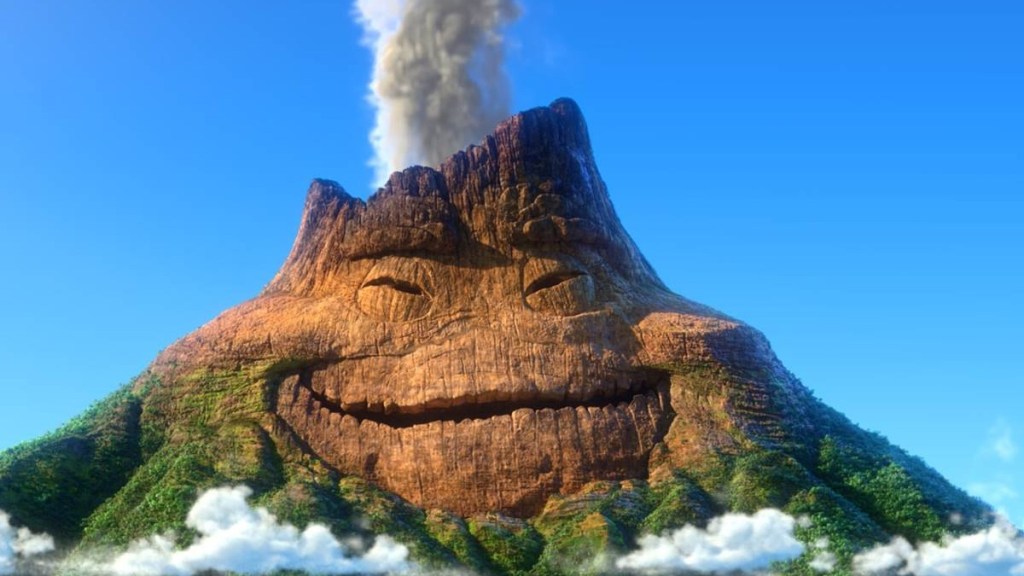 Along with all those feature films, here are the shorts you'll also be able to stream on Disney+. All 48 of them!
The Adventures Of Andre & Wally B.
Air Mater
Auntie Edna
The Blue Umbrella
Boundin
Bugged
Burn-e
Day & Night
Dug's Special Mission
El Materdor
For The Birds
George And A.j.
Geri's Game
Hawaiian Vacation
Heavy Metal Mater
Hiccups
Jack-jack Attack
Knick Knack
La Luna
Lava
The Legend Of Mordu
Lifted
Lou
Luxo Jr.
Mater And The Ghostlight
Mater Private Eye
Mater The Greater
Mike's New Car
Monster Truck Mater
Moon Mater
One Man Band
Partly Cloudy
Party Central
Partysaurus Rex
Piper
Presto
Radiator Springs 500 1/2
Red's Dream
Rescue Squad Mater
Riley's First Date?
Sanjay's Super Team
Small Fry
Spinning
Time Travel Mater
Tin Toy
Tokyo Mater
Unidentified Flying Mater
Your Friend The Rat
Disney+ lands in the UK on Tuesday 24th March.