Features
Black Panther: Wakanda Forever Cast – Meet the New MCU Characters
Get to know the new MCU cast in Marvel's Black Panther: Wakanda Forever.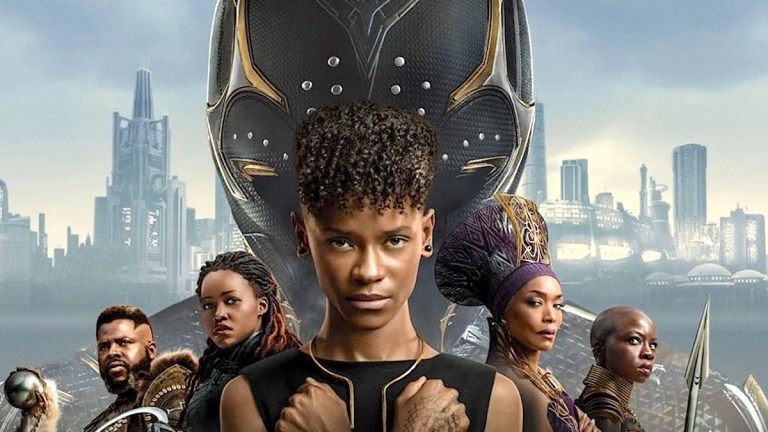 This article contains Black Panther: Wakanda Forever spoilers.
Marvel's last Phase 4 movie is finally on Disney+, and if you missed Ryan Coogler's Black Panther sequel Wakanda Forever in theaters, we're here to help you get to know all the fresh faces that have now joined the MCU. In this installment of the franchise, Wakanda and its royal family are grieving after the loss of King T'Challa and, sensing a destabilization in the region, world powers (seen and unseen) start to make their moves against the sovereign nation.
From the villainous Namor to a mysterious new US Secretary of State, here are the characters and actors to keep your eye on as Marvel moves into Phase 5 with a new threat bubbling up from underwater, and a brand-new Black Panther after the tragic passing of actor Chadwick Boseman.
Tenoch Huerta is Namor
Namor is the king of Talokan, an ancient underwater civilization. When T'Challa put Wakanda on the map at the end of the first Black Panther film, it unsettled Namor, and he worried that his own kingdom could be at risk from geopolitical greed and attack. Namor has ankle wings and pointy ears, and is the MCU's second revealed mutant after Ms. Marvel. He is considered to be an antihero, although he will stop at nothing to protect Talokan, often going to deadly lengths in the process. Namor, often referred to by his people as the feathered serpent god K'uk'ulkan, is played by Tenoch Heurta, who has appeared many movies in Latin America and Spain, and has also played Rafael Caro Quintero in Narcos: Mexico, and Juan in The Forever Purge.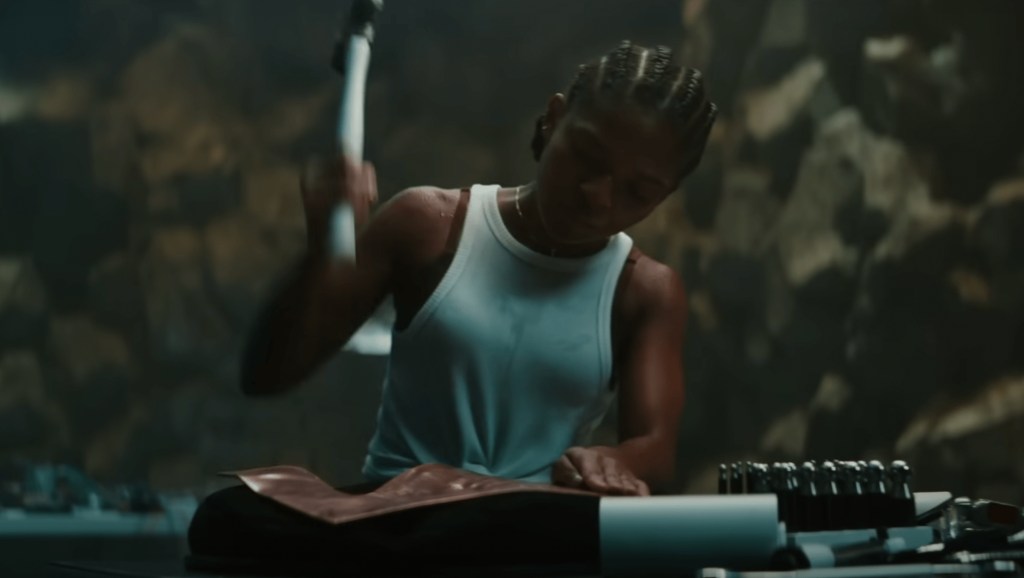 Dominique Thorne is Riri Williams/Ironheart
Dominique Thorne is a young actress who made her debut in the 2018 film If Beale Street Could Talk, featuring fellow MCU stars Teyonah Parris and Brian Tyree Henry. Three years later she played Judy Harmon in Judas and the Black Messiah alongside Black Panther actor Daniel Kaluuya. In Wakanda Forever, Thorne makes her first appearance (but not her last) as gifted MIT student and inventor Riri Williams, who has built a suit of armor similar to that of the late Tony Stark aka Iron Man. In the comics, Riri was Tony's protegee, but in the MCU she is going it alone, and her further adventures will soon be explored in the Disney+ solo series, Ironheart, which will see her go up against the villainous Marvel Comics character The Hood (Anthony Ramos).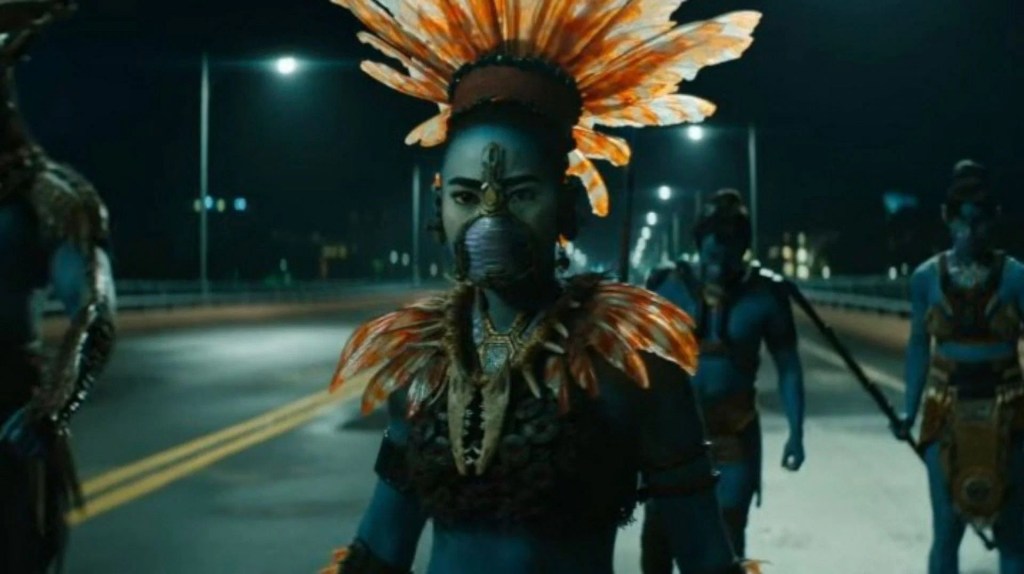 Mabel Cadena is Namora
Mabel Cadena portrays Namor's loyal cousin Namora, a warrior from Talokan. The actress has starred in many international films and TV series, but is best known for playing Ramira in the 2020 film Asphalt Goddess and Analia in Prime Video's Dive.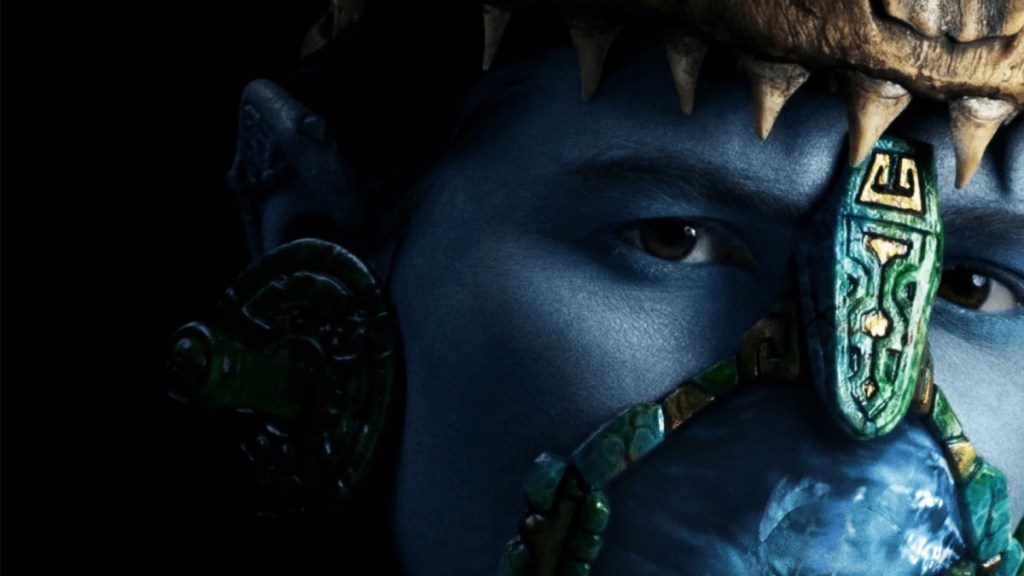 Alex Livinalli is Attuma
Attuma (Alex Livinalli) is another warrior from Talokan. In the comics, he is a supervillain and nomadic warlord who is typically an enemy of Namor and the son of the superhero Andromeda. He believes he should conquer Namor's empire. However, in Black Panther: Wakanda Forever, Attuma's character appears as an ally to Namor, willing to follow his lead and help him in his quests. Attuma actor Livinalli will be a familiar face to some, having had roles in Chicago P.D., Nashville, Sleepy Hollow, American Horror Story and The Walking Dead. He also appeared in Netflix's Ozark and the Robert Rodriguez sci-fi action movie Alita: Battle Angel.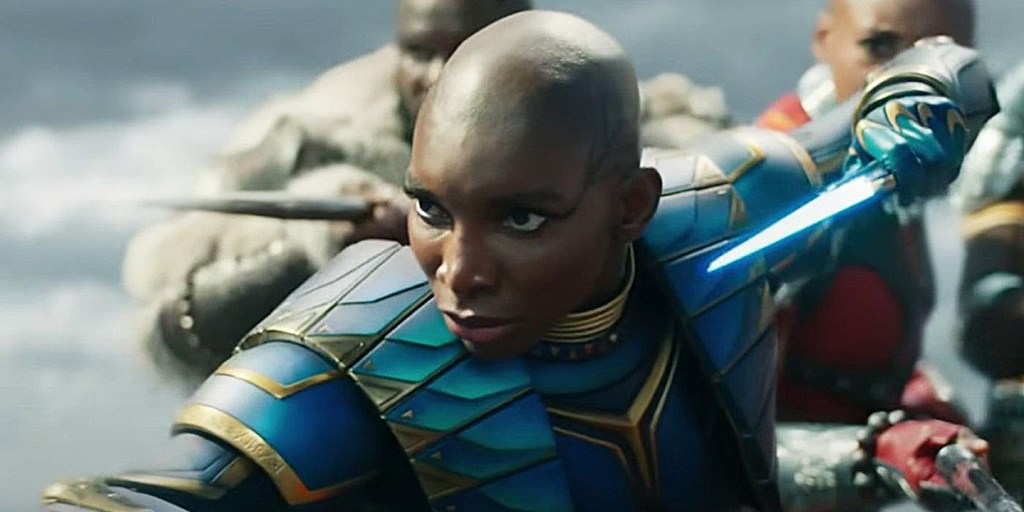 Michaela Coel is Aneka
Aneka is a Wakandan warrior and member of the Dora Milaje and the Midnight Angels, along with Okoye. She is Okoye's girlfriend, and is played by award-winning British screenwriter and actress Michaela Coel, who is best known for creating and starring in the sitcom Chewing Gum, and the comedy-drama series I May Destroy You, for which she won a BAFTA for Best Actress in 2021. She has also guest-starred in Netflix's ongoing sci-fi series, Black Mirror.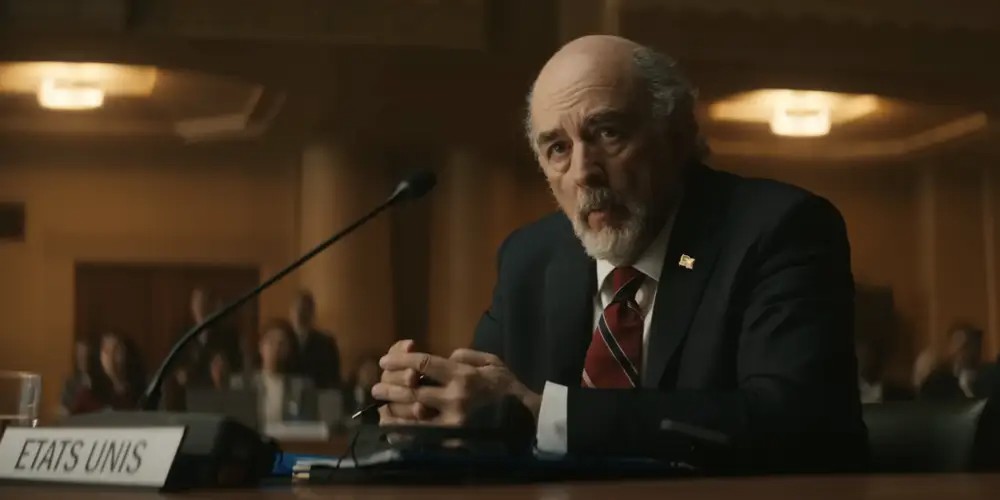 Richard Schiff is the US Secretary of State
Richard Schiff appears as the U.S. Secretary of State in Black Panther: Wakanda Forever, a man whose geopolitical motives are unlikely to be on the up-and-up. Schiff is a recognizable face to The West Wing fandom, having played Toby Zeigler across seven seasons of NBC's political drama series. He has also had big roles on Ballers and The Affair, and starred in many movies over the last three decades, including The Bodyguard, Man of Steel, and Se7en.
Julia Louis-Dreyfus is Valentina Allegra de Fontaine
This one is a bit of a cheat, because Julia Louis-Dreyfus has portrayed the character of Valentina Allegra de Fontaine twice in the MCU before, in The Falcon and the Winter Soldier and Black Widow. However, it is only in Black Panther: Wakanda Forever that we find out that her mysterious character is not only the new director of the CIA, but the ex-wife of Everett Ross (Martin Freeman). Valentina is not happy with Ross' dealings in Wakanda, and seeks to grab a foothold of power in the region for the US. She has been secretly forming a group of antiheroes behind the scenes, called the Thunderbolts. The gang includes US Agent, Yelena Belova, Red Guardian, Bucky Barnes, and Taskmaster, and their team up film will cap off MCU Phase 5.
Black Panther: Wakanda Forever is now streaming on Disney+