News
Black Panther: Wakanda Forever – When and Where to Watch Online
If you missed Black Panther: Wakanda Forever in theaters, you'll soon be able to catch up with Shuri, Okoye, and Namor on Disney+.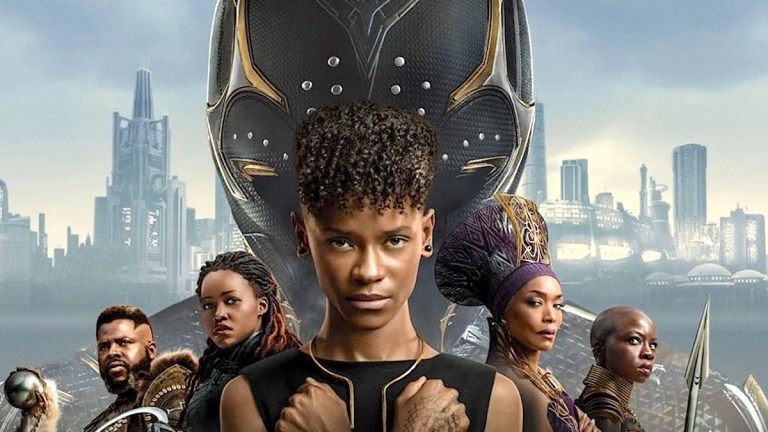 The first Black Panther was a triumph for the Marvel Cinematic Universe. Not only was it an expertly made film, with electric performances from Chadwick Boseman and Michael B. Jordan as well as first-class direction from Ryan Coogler, but it told a complex story about Wakanda's responsibilities to the rest of the world. Black Panther revealed what superhero stories do best, introducing a fantastic fictional world and wrestling with complex issues through a battle between costumed characters.
So it's no surprise that the sequel Black Panther: Wakanda Forever was one of the most anticipated movies of 2022. Not only does the film deal with the death of King T'Challa after Boseman's unexpected passing, following the country's period of mourning and the establishment of a new Black Panther, but it also introduced a heavy hitter from the comics in Namor the Sub-Mariner.
Played by Tenoch Huerta, Namor is the mutant leader of the underwater nation of Talokan. As Shuri (Letitia Wright), Queen Ramonda (Angela Bassett), and Okoye (Danai Gurira) deal with the fallout of T'Challa's sudden death, Namor arrives with demands that reveal the surprising connection between Wakanda and Talokan. At the same time, foreign nations seek to control Wakanda's vibranium stores for themselves, drawing CIA agent Everett K. Ross (Martin Freeman) into the conflict.
While you can still catch Wakanda Forever in many theaters, the movie will be coming to Disney+ on February 1. Unlike premium movies such as Black Widow and Mulan, Wakanda Forever will be included in your regular subscription to Disney+.
Although Wakanda Forever is the final movie in Phase Four, it will have important ramifications for Phases Five and Six. The next phase officially begins with Ant-Man and the Wasp: Quantumania coming to theaters in February and continues with Guardians of the Galaxy Vol. 3 in May. At this point, it's not clear if or how the events of Wakanda Forever will affect these movies, but it will certainly affect the next big series on Disney+, Secret Invasion. The story of Skrulls hiding on Earth, Secret Invasion will involve Ross in some spy exploits.
Wakanda Forever's most important MCU connections will likely occur in Thunderbolts, which features the dark Avengers being assembled, or Avengers: The Kang Dynasty, as the new Black Panther may join the ranks of Earth's mightiest heroes. Comic fans will also be quick to point out that Namor has close connections to the Fantastic Four, who will be coming to theaters in 2024.
But the best reason to catch up with Wakanda Forever is that it's a really good movie. As Don Kaye wrote in his review, the movie has "a sense of melancholy suffused throughout it," while still being "rousing and propulsive." It's a powerful experience that deserves to be seen. And you'll be able to watch it on Disney+ on February 1.