Features
Best Movies Coming to Netflix in August 2021
Could the summer already be ending? Not on Netflix!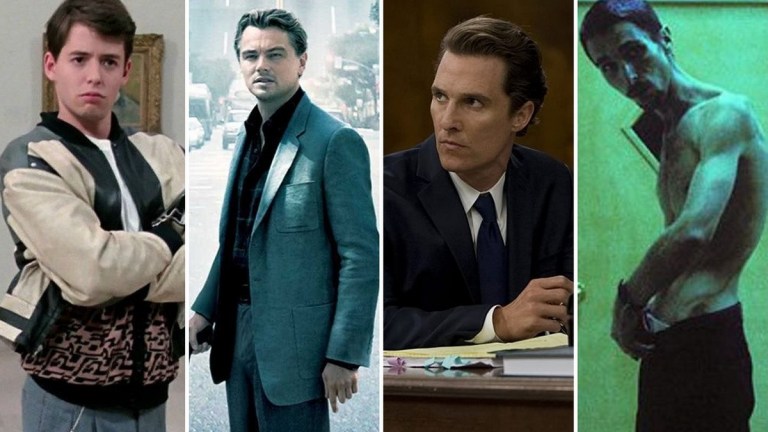 As quickly as the summer movie season of 2021 seemed to come upon us, it's already about to begin its long, languid slide through the dog days of August into fall. That's not to say that theaters won't still have plenty of interesting fare to encounter, with films like The Suicide Squad, Free Guy, Respect, Candyman and The Night House all on deck. Hopefully the other hideous sequel happening at the moment — Pandemic 2: The Delta Variant — won't set any of these potential hits back.
In the spirit of keeping August entertaining, Netflix is rolling out a slew of new streaming additions as well, including an underrated Spielberg gem, fantastic teen comedies both old and new, a couple of stoner classics and perhaps the finest film from the canon of one of the modern era's most revered directors. We've rounded up our recommendations below, and hope you stay cool and healthy whatever you're watching!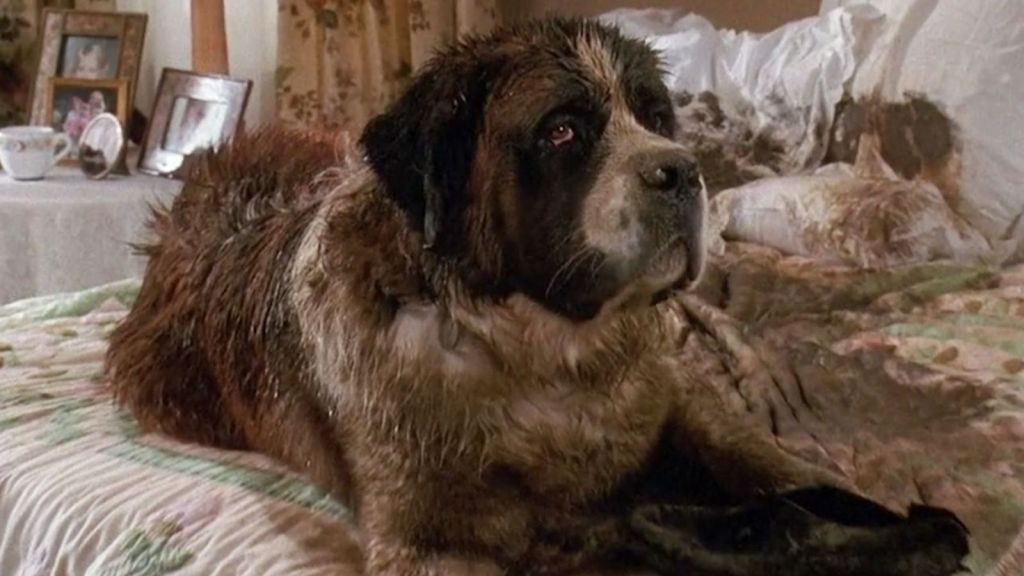 Beethoven (1992)
August 1
Hollywood in the 1990s was a glorious and furry era when studio executives never met a family movie that couldn't be improved with the addition of at least one animal character. Beethoven is one of the most successful examples of this winning formula. Directed by Brian Levant from a script co-written by John Hughes himself (alongside Mystic Pizza co-writer Amy Holden Jones), Beethoven is basically the story of how a husband and father, Charles Grodin's George Newton, feels threatened by the attention his family gives their new dog, a St. Bernard named Beethoven.
George eventually works through some of his issues and accepts the charming Beethoven into the family, a process that comes to a head when Beethoven is dog-napped into an animal experiment scheme run by evil veterinarian Dr. Herman Varnick. (Honestly, the plot isn't dissimilar to the story in cinematic masterpiece Paddington.) The deep supporting cast includes Bonnie Hunt, David Duchovny, Joseph Gordon-Levitt, Oliver Platt, Stanley Tucci, and Everybody Loves Raymond's Patricia Heaton. The film's sequel, Beethoven Second, will also be available on Netflix starting on August 1st.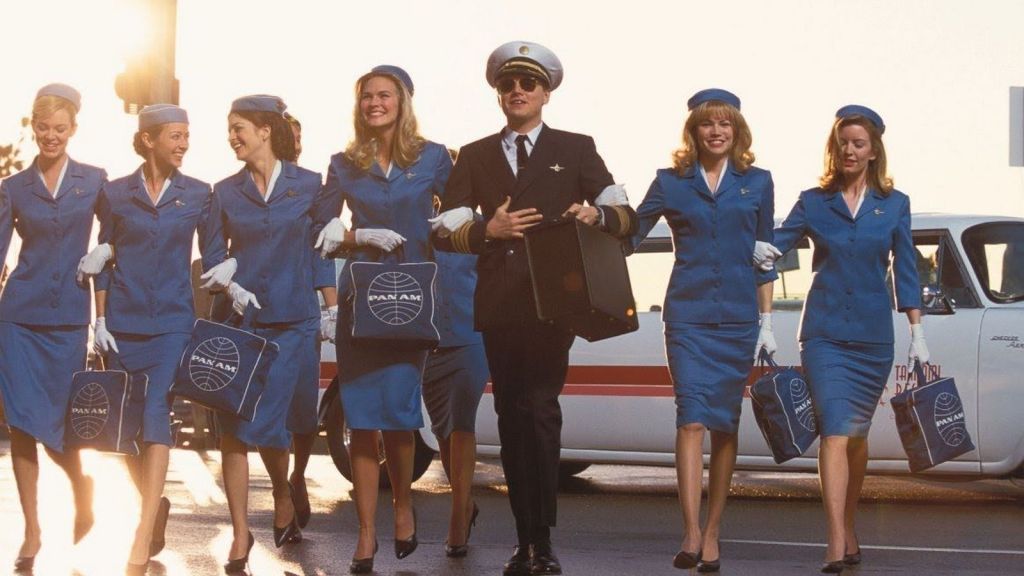 Catch Me If You Can (2002)
August 1
As one of Steven Spielberg's most charming and laid-back efforts, Catch Me If You Can is a breezy and star-studded entertainment. The story is loosely based on the real grifts of conman Frank Abagnale Jr., who beginning as a teenager was able to pass himself off as a pilot, lawyer, doctor, and many other things. But really, this is a cat-and-mouse chase movie between a still baby-faced Leonardo DiCaprio as Abagnale and Tom Hanks as the FBI stiff who hunted him down. It's all good stuff, with the movie enjoying a light touch and fresh take on Spielberg's favorite subject matter: fathers and sons.
Deep Blue Sea (1999)
August 1
A shockingly entertaining B-movie about a bunch of genetically engineered super-sharks which break out and take over a testing facility, this is horror silliness at its best with great turns from Samuel L Jackson, Thomas Jane, Saffron Burrows and LL Cool J. Partially shot on sets built around the same water tanks used for Titanic, with animatronic and CGI sharks, Deep Blue Sea is action-packed, schlocky fun from director Renny Harlin (Cliffhanger).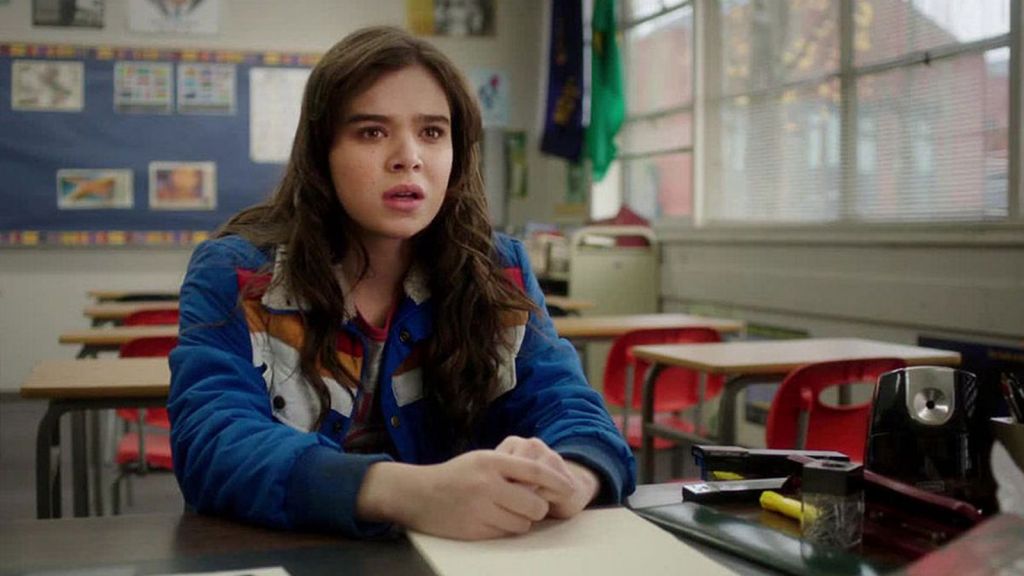 The Edge of Seventeen (2016)
August 1
A bit like Lady Bird before there was a Lady Bird, Kelly Fremon Craig's Edge of Seventeen is an underrated gem that stars a teenage Hailee Steinfeld as a young woman stumbling through an especially awkward time in her life. Steinfeld is terrific in her best performance since True Grit, playing Nadine as a bundle of insecurities, yet still nobody's victim. Also of special value is Craig's hilarious and authentic script, which captures the specificity of growing up in the social media age while being near-universal in its accessibility and empathy for a wide ensemble which also includes Kyra Sedgwick, Haley Lu Richardson, and Woody Harrelson.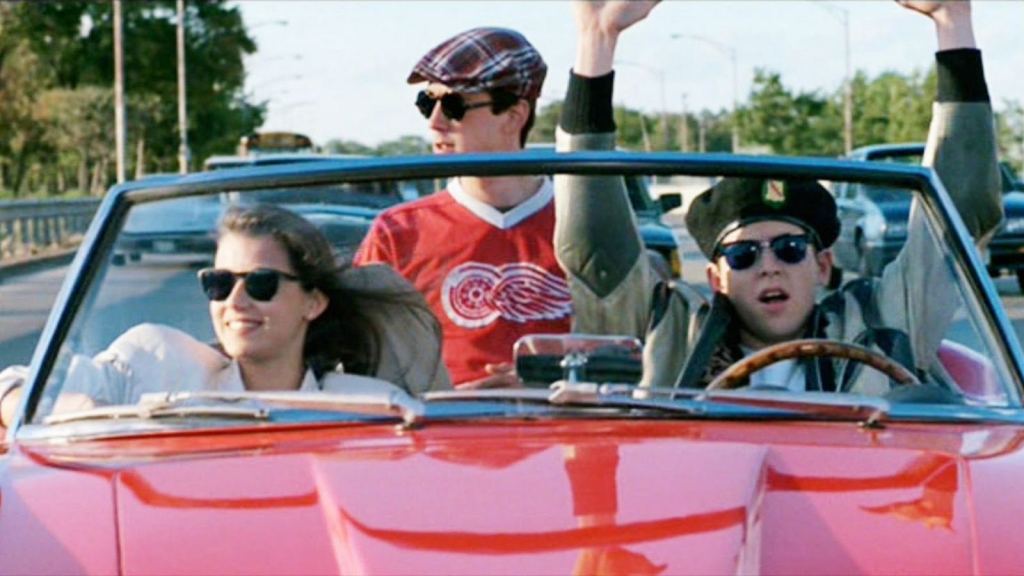 Ferris Bueller's Day Off (1986)
August 1
Just in time for the dog days of summer comes one of the best summer movies ever. Relying on charm and sharp characterization instead of special effects for its spectacle, John Hughes' Ferris Bueller's Day Off is a truly great teen comedy that follows the easygoing bon vivant (or secret sociopath?) of a high school's senior class when he decides to take the day off in the best fashion: by faking he's sick and then guilting his BFF into giving him the keys to his dad's Ferrari.
It's silly yet curiously honest stuff about the pressures of young adult life, at least in 1980s suburban America, and a beguiling showcase for an ensemble that includes Matthew Broderick in his coolest role, as well as Alan Ruck, Mia Sara, Jennifer Grey, and a seriously stoned Charlie Sheen. If you haven't seen it yet, you're due.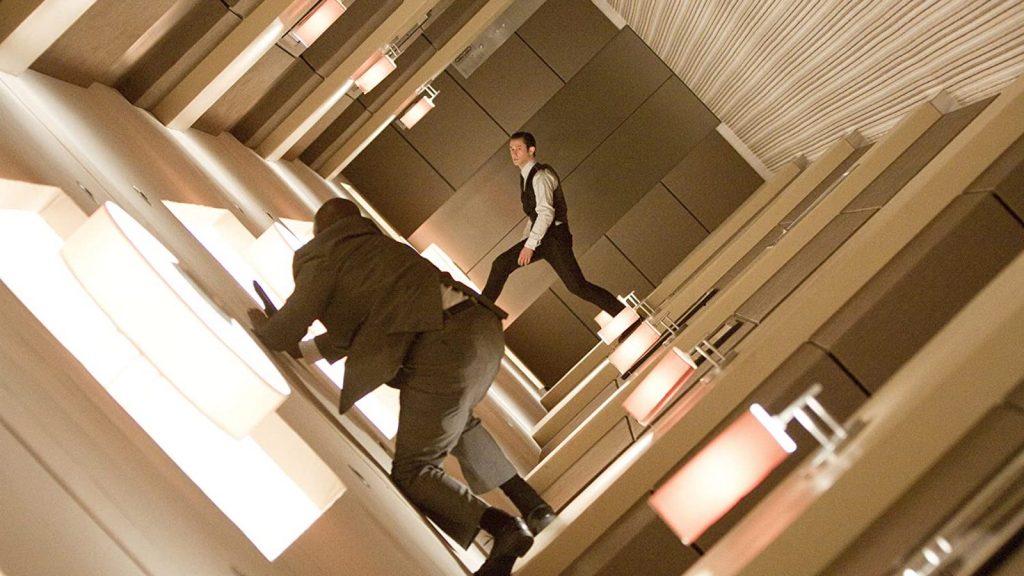 Inception (2010)
August 1

Still Christopher Nolan's most complete and satisfying film to date (yes, even more so than The Dark Knight), Inception is a cerebral sci-fi set of stacking dolls combined with a rollicking James Bond adventure that all happens to be mostly situated inside one guy's head. Leonardo DiCaprio leads a team of professional thieves who steal things from people's minds — only this time they're hired to implant an idea, even if they have to dive deep into the mark's subconscious to do it.
Mind-bending imagery and several jaw-dropping action sequences are wrapped around a surprisingly emotional core, with only the usual unwieldy exposition there to remind you that there are some things Nolan may never get right.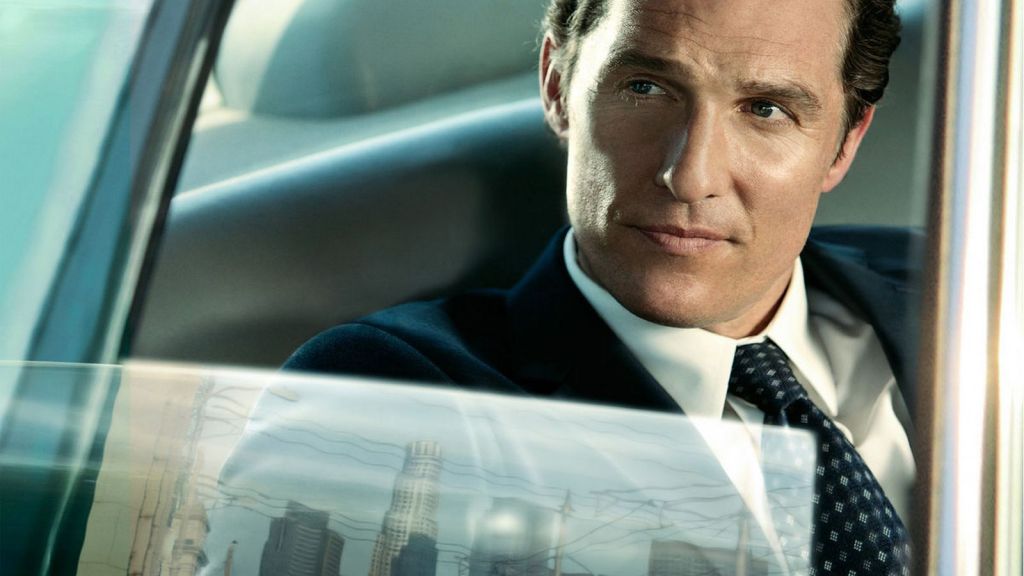 The Lincoln Lawyer (2011)
August 1

Based on a novel by crime writer Michael Connelly, this gripping, suspenseful 2011 drama arguably kicked off "the McConaissance," a shift from rom-coms to more serious roles by Matthew McConaughey that launched a new, largely acclaimed phase of his career.
McConaughey is formidable as attorney Mickey Haller, a slick lawyer who works out of his Lincoln Town Car and undergoes a crisis of conscience as his new case starts to feel disturbingly like an old one. In addition to McConaughey stepping up his game, this Brad Furman-directed thriller is the kind of character-driven, literate melodrama we don't see much on the big screen anymore — although we see plenty of them these days on, of course, Netflix.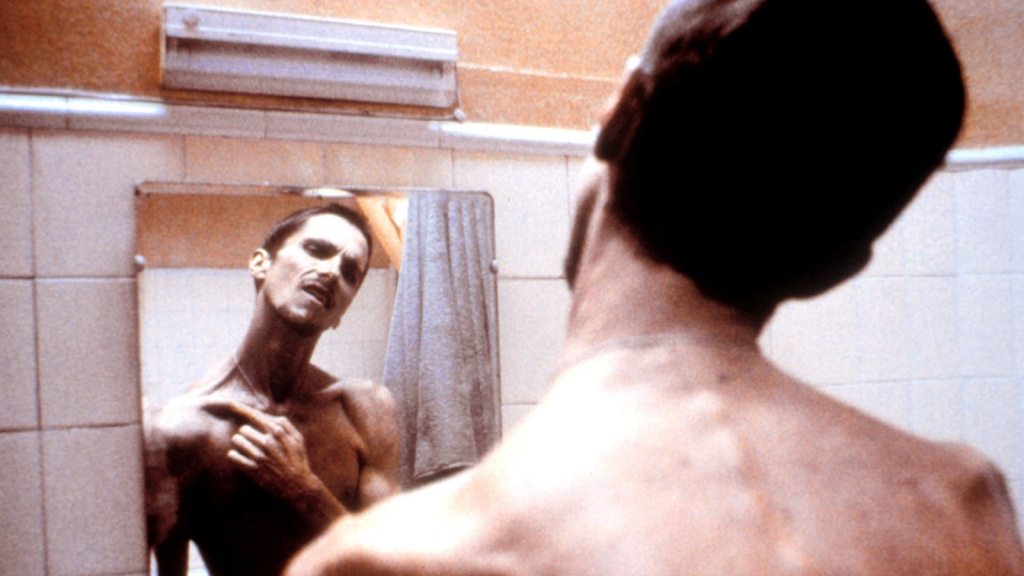 The Machinist (2004)
August 1

Director Brad Anderson followed up his cult classic 2001 horror effort Session 9 with this surreal, Kafka-esque psychological thriller. Christian Bale plays Trevor Reznik, whose inability to sleep leads him to cause an accident at his industrial job that costs a co-worker (Michael Ironside) his arm. Already physically and mentally deteriorating, Reznik begins an even deeper descent as he tries to unravel what's happening to him and why. Bale is intense and viscerally shocking as the emaciated Reznik, with his riveting performance anchoring an atmospheric, visually striking film that is sometimes an exercise in style over substance.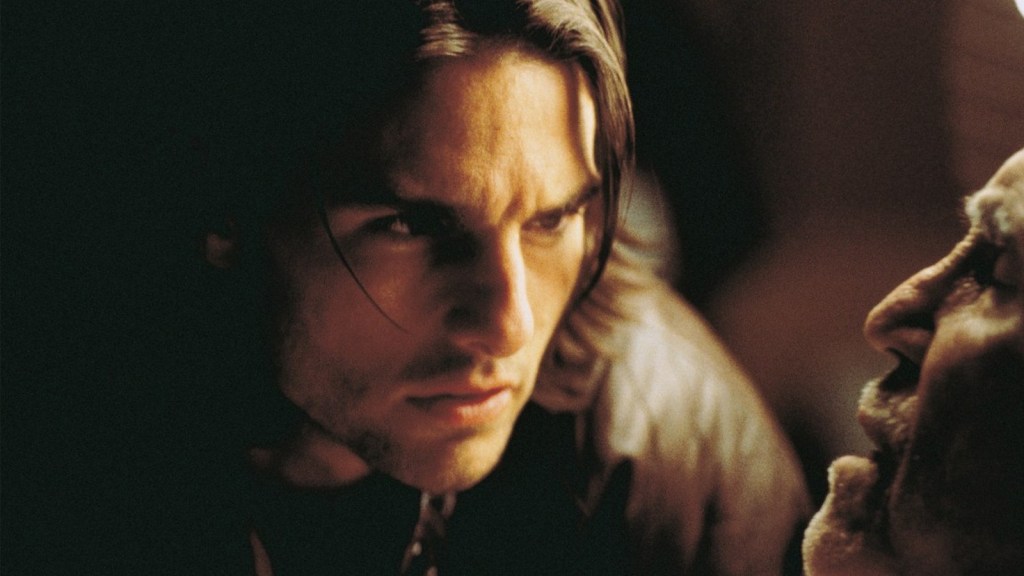 Magnolia (1999)
August 1
Boogie Nights pushed director Paul Thomas Anderson into the spotlight, but it was his massive, sprawling jigsaw puzzle Magnolia that made him into a superstar filmmaker. Following multiple narratives and numerous characters all finally brought together by a climactic storm of frogs, this is high art packed with standout moments.
Tom Cruise is electric as a toxic motivation speaker, Julianne Moore is brittle and tragic as a trophy wife who has grown to love her dying husband, while the burgeoning relationship between Melora Walters' addict and John C. Reilly's cop added sweetness and hope to a tale of messed up people and damaged families. Epic.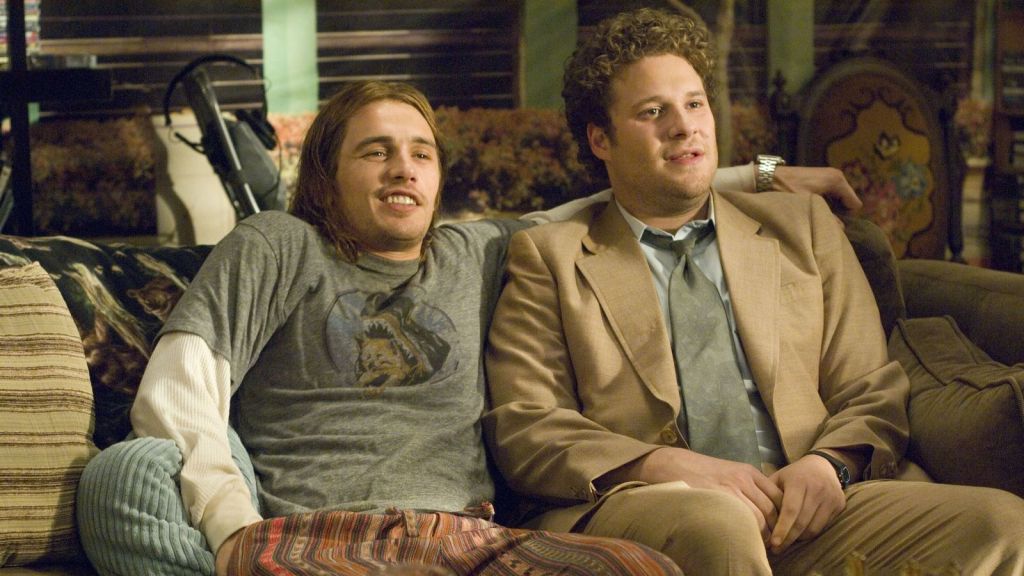 Pineapple Express (2008)
August 1

After its trailer introduced everyone to M.I.A.'s amazing "Paper Planes," Pineapple Express's work was already done. It didn't even have to produce a satisfyingly funny movie on top of that. Thankfully the filmmaking team of Seth Rogen, Evan Goldberg, and David Gordon Green decided to give us one anyway, because Pineapple Express is the ideal of the little-seen-or-attempted stoner action comedy.
Rogen stars as process server and marijuana enthusiast Dale Denton, while James Franco portrays his annoying drug dealer Saul Silver. When the pair witness a murder, they are forced to flee hitmen, a pair of corrupt cops, and worst of all, Danny McBride. The Rogen/Goldberg comedy catalog has very few misses and this one is particularly excellent.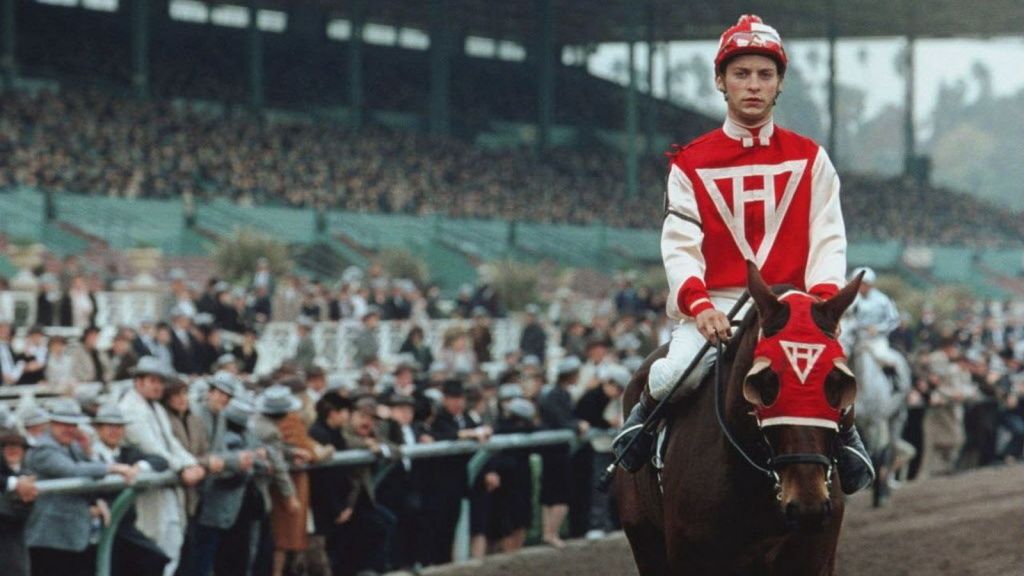 Seabiscuit (2003)
August 1
No one would ever accuse Gary Ross' Seabiscuit of being subtle. With its voice-of-god narration by Ken Burns fave David McCoullough, which helpfully spells out the themes of the movie every few scenes, and its achingly sentimental score and dialogue, Seabiscuit is a Cinderella story which all but asserts its titular race horse ended the Great Depression. Yet Ross captures some of the simple American grandeur of Laura Hillenbrand's non-fiction source material book, as well as the beauty of this true story where a horse that everyone counted out as worthless was nursed by three men into becoming one of the greatest racing animals of all-time.
It's the type of feel-good yarn that won people over in the 1930s and which is still winning now. When coupled with a handful of strong performances, including from Jeff Bridges, Chris Cooper, Tobey Maguire, and a seriously underrated Elizabeth Banks, you have a crowd-pleaser that actually pleases.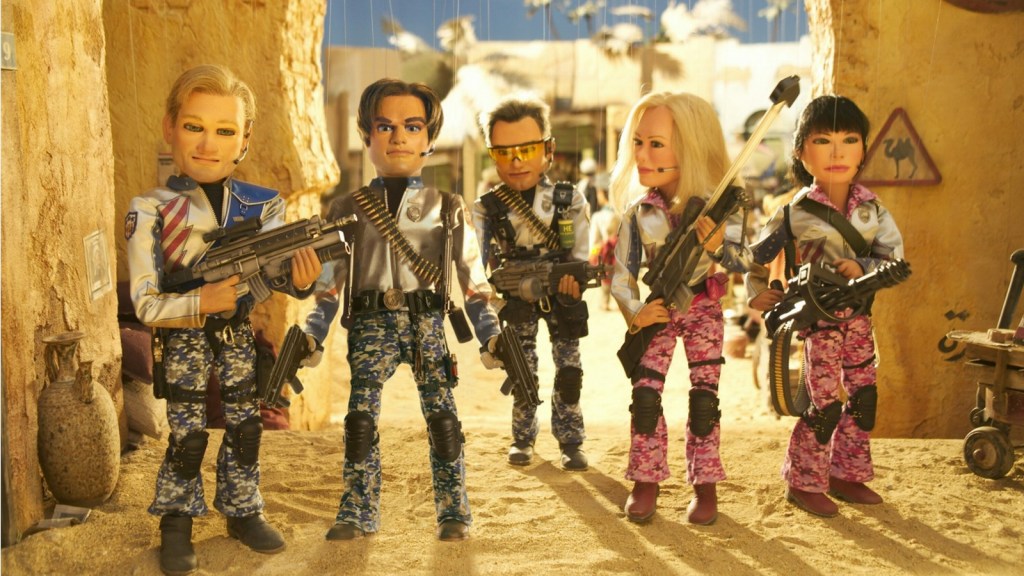 Team America: World Police (2004)
August 1

Roger Ebert's one-star review of Trey Parker and Matt Stone's Team America: World Police sums up the film's nonsensical political stance nicely. "I wasn't offended by the movie's content so much as by its nihilism," the great film critic wrote.
Rog was right to criticize Team America's incomprehensible worldview. Nearly 20 years later, its seeming position that Alec Baldwin and Kim Jong-Il are equally bad hasn't aged that well (despite Mr. Baldwin's best efforts). But it's hard to argue that the South Park creators' nihilism doesn't lead to some great comedy. The novelty of Thunderbirds-style puppets saving the world amid graphic sex acts and voluminous barfing never quite wears off.