Features
Best Feel-Good Movies to Make You Happy This Easter
We're sending you good vibes only with this list of the best feel-good movies to watch this weekend!
Spring has sprung, it's bunnies and chocolate as far as the eye can see, and if you're lucky you might have an extra day off work. If you're having a wonderful Easter time (or just a nice, long weekend), we positively encourage you to ride that wave with this list of unashamedly adorable movies.
Conversely, if your Easter time has proved somewhat sucky, there is comfort here. Snuggle up, fire up the streamers, and bathe your brain in endorphins, with this collection which ranges from modern classics to nostalgic delights.
Bridesmaids (2011)
You might remember it for the pooing in the street bit, but that moment far from defines a movie that is a celebration of female friendship, where Kristen Wiig calls a teenage girl the c-word. Paul Feig's love letter to ladies is packed with a killer cast (Melissa McCarthy, Ellie Kemper, Rose Byrne, Maya Rudolph, Wendi McLendon-Covey), it's got songs, puppies, chocolate, booze, dresses, and everything else we females adore. It's also really funny, sweet, and endlessly rewatchable. – Rosie Fletcher
Available on Netflix in the UK.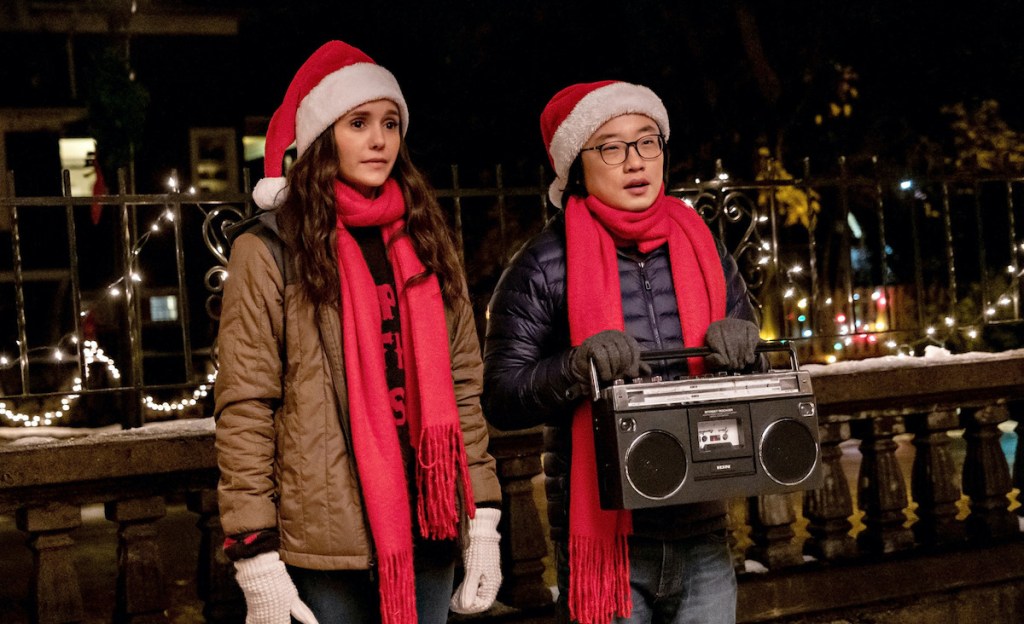 Love Hard (2021)
Alright, this is a Christmas movie. But it makes the list because it's just so damn adorable that it deserves to be watched at any season. The title is a reference to Love Actually and Die Hard, the respective favorite Christmas movies of our protagonists Natalie and Josh (so the movie could alternatively be called "Die, Actually").
Josh is a nerdy-looking guy who is catfishing Natalie until she turns up for Christmas. The two strike a deal – he'll help her pull the hot guy whose identity he stole if she pretends to be his girlfriend till after the festivities. For a film about two liars, Love Hard is sweet, progressive, satisfying, and very funny. Give it a shot. – RF
Available on Netflix in the US and UK.
The Replacements (2000)
Who doesn't like a feel-good redemption story? Not only is this comedy about a group of misfits and outcasts getting a second chance at a professional football career one of the best sports movies of all time, it also stars Keanu Reeves and Gene Hackman. When the fictional Washington Sentinels are hit with a players' strike that leaves them without a starting lineup with only four games left to make it to the playoffs, the team turns to Hackman's Coach McGinty to recruit a squad of replacements to finish the season.
Reeves plays former Ohio State star quarterback Shane Falco, who, after completely self-destructing during the Sugar Bowl, is left without a football career. Now he lives as a hermit on his boat, his NFL dreams long gone. But when Coach McGinty comes knocking, will Shane step up and lead a squad of troublemakers to the playoffs, or has he given up for good? You probably know where this one is going, but expect quite a few laughs along the way. – John Saavedra
Available on Netflix in the US.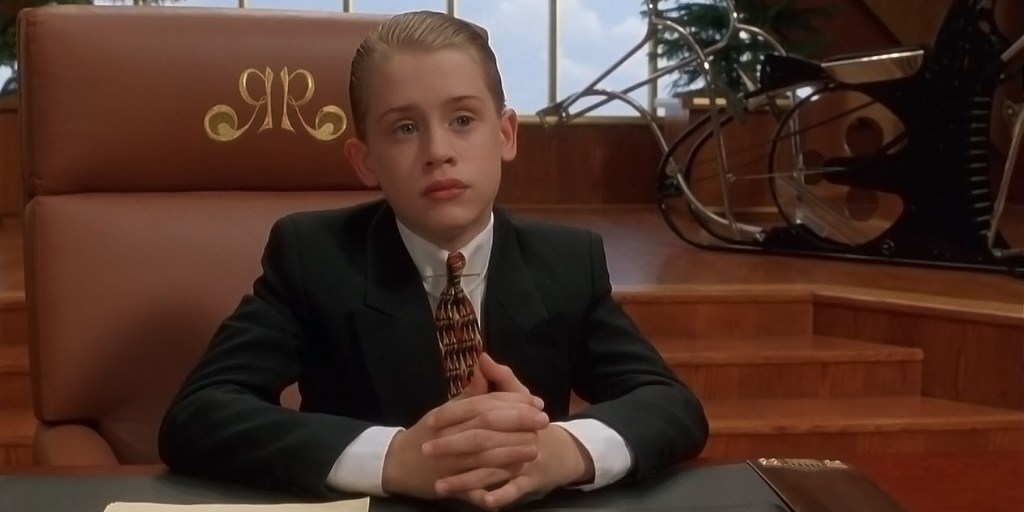 Richie Rich (1994)
What kid hasn't dreamed of having their own personal McDonald's in their house? Or a rollercoaster in their backyard? Or their own science lab? Or their face on Mt. Everest? Macaulay Culkin (in his final role as a child actor) stars as Richie Rich, "the world's richest boy," a kid born with a literal silver spoon who has it all…except real friends to play with.
Based on the Harvey comics from the 1950s, the film directed by Donald Petrie (Mystic Pizza, Miss Congeniality) puts Culkin in another Home Alone-esque situation with equally hilarious results. Best of all, the adult cast consisting of Jonathan Hyde, Edward Herrmann, Christine Ebersole, and John Larroquette are all having a heck of a time, too. It's zany fun, with a heartwarming central message. Even if you've outgrown this trademark '90s romp, your kids will probably love it. – JS
Available on Netflix in the US and UK.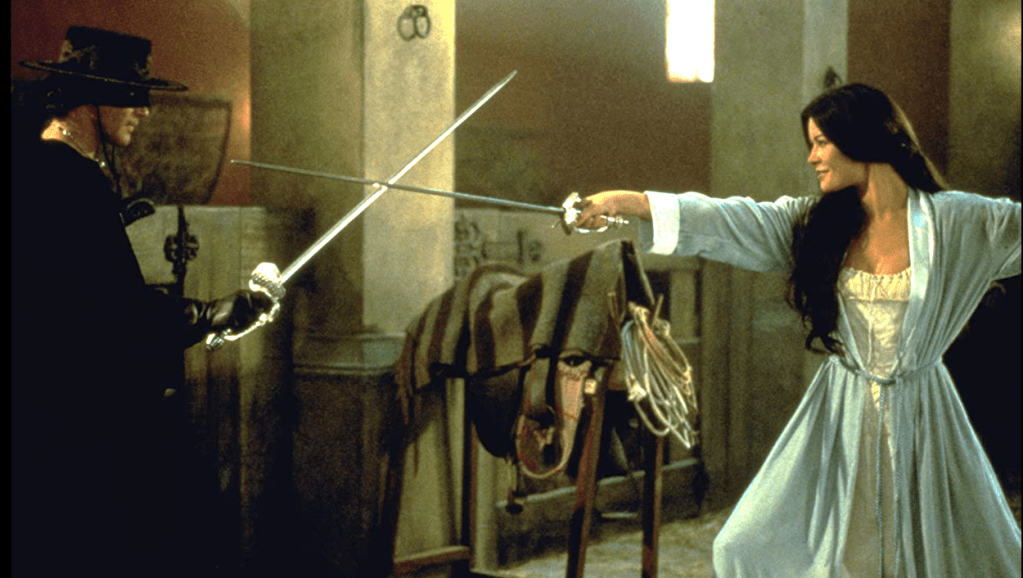 The Mask of Zorro (1998)
A young, handsome Antonio Banderas as a swashbuckling pulp hero! An elegant Anthony Hopkins as his sword-fighting mentor! Catherine Zeta-Jones as a noble woman with a mysterious past tied to the legendary folk hero Zorro! Fresh off blockbuster success, Martin Campbell's 1998 Zorro adaptation is just as action-packed as 1995's GoldenEye, but with a bit more romance and gallantry. It also features a majestic score by James Horner that will transport you back to old Hollywood. Yes, this movie has an old-school sensibility but with a few modern flourishes and a playfulness that will remind you why you fell in love with cinema in the first place. This one's good for the whole family. – JS
Available on Netflix in the US.
Big Fish (2003)
All children wonder at one point or another who their parents were before they were parents. Well, Edward Bloom's life story is more incredible than most. Meanwhile, Will Bloom (Billy Crudup) struggles to come to terms with his dying father and the tall tales he spins about his past, fantasies so ludicrous that at first glance they seem to distort all reality. But these made-up recollections about the witches, giants, werewolves, and circus attractions of a magical Deep South also prove to be excellent fodder for one of Tim Burton's best movies of the 2000s, and Ewan McGregor and Albert Finney shine as the adventurous Edward. While it's admittedly a bit sad, this fantasy film ultimately proves to be about love itself, especially after Will discovers that Edward's stories aren't quite as fantastic as they first appear. What's more feel-good than that? – JS
Available on Netflix in the US and IMDB TV in the UK.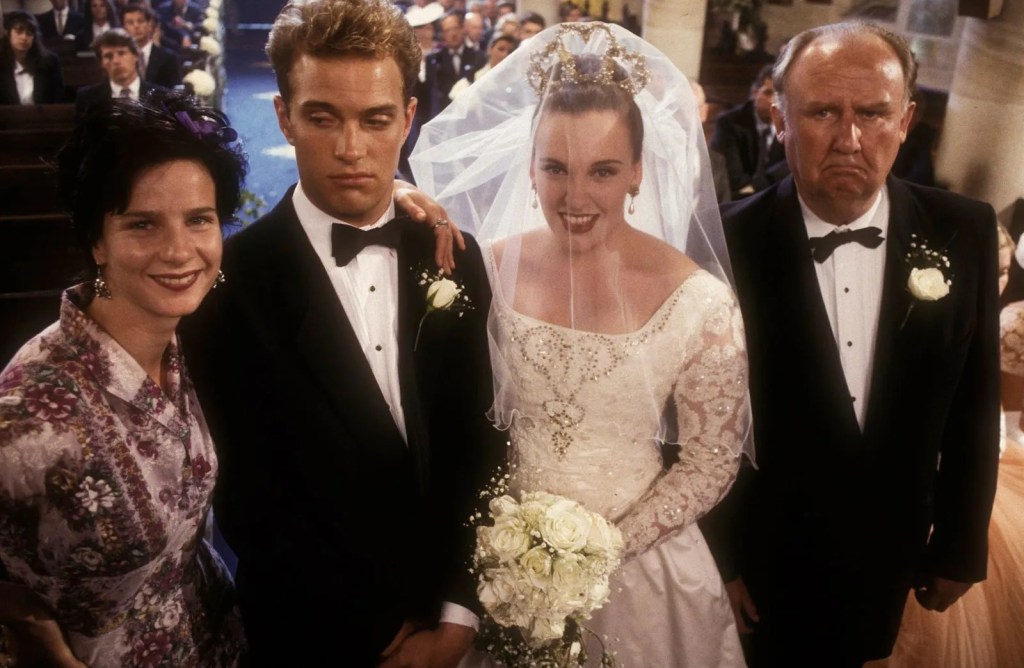 Muriel's Wedding (1994)
This won't be the last time you'll see Toni Collette on this list. (Indeed, might we recommend you do a Toni Collette feel-good marathon, but probs avoid Hereditary?) Her breakout hit sees her play Muriel, a young woman in the dead-end town of Porpoise Spit who loves ABBA and dreams of getting married. Her family is messed up, and the local mean girls bully her until a chance meeting with Rachel Griffiths' Rhonda on a holiday she can't afford brings her new hope. Collette and Griffiths absolutely shine as best friends who find each other, fall out for a bit because one of them acts like an idiot, and then reunite. It's a showcase of a particular offbeat Australian humor with an amazing ensemble of larger than life supporting characters and a soundtrack to die for. – RF
Available on Pluto TV in the US and Amazon Prime Video in the UK.
The Way Way Back (2013)
Toni Collette feel-good movie number two is a story about an awkward kid on a terrible family holiday who finds redemption working at a water park under the mentorship of Sam Rockwell. It's a coming of age story that's extremely relatable and also satisfying as 14-year-old Duncan (Liam James) is tormented by his mum's (Toni Collette) asshole boyfriend (an excellent, against type Steve Carell), only to gain some confidence via water park antics. Collette is great as ever but it's Rockwell and James' movie which will leave you cheering by the end. – RF
Available on HBO Max in the US and Amazon Prime Video and Disney+ in the UK.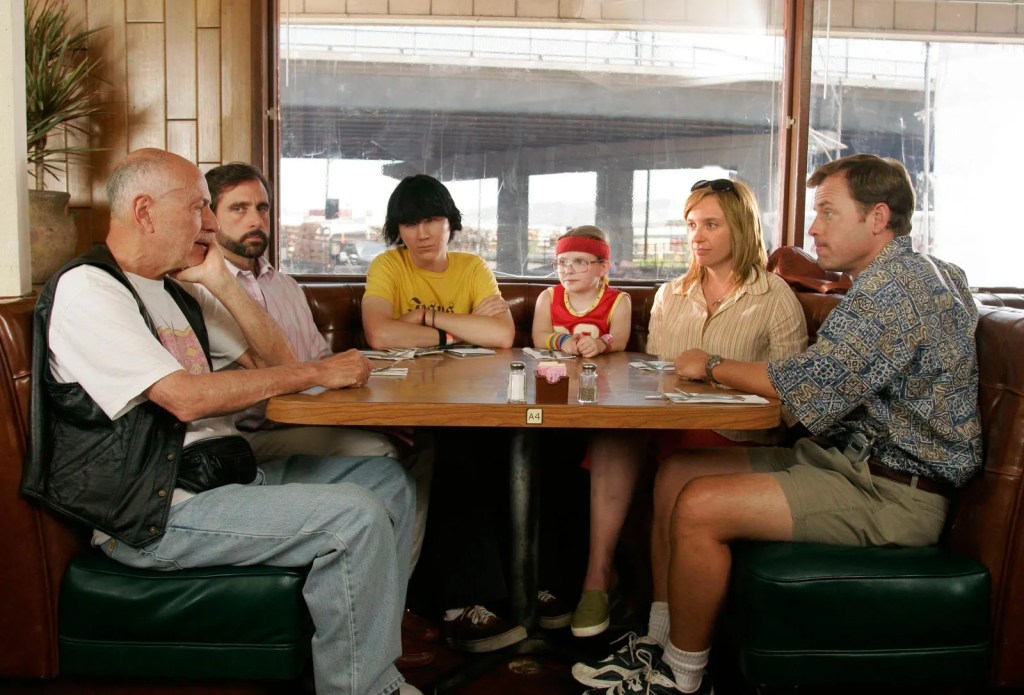 Little Miss Sunshine (2006)
Toni Collette feel-good movie number three also happens to be the film that launched Abigail Breslin and Paul Dano into the spotlight. The former plays a little girl desperate to perform at a pageant, the latter a disaffected kid who has taken a vow of silence. This two, with the rest of the dysfunctional family (Steve Carell again as their suicidal uncle, Alan Arkin as their cantakerous grandfather, Greg Kinnear as their loser dad) travel across the country in a camper van. There are likely to be some tears along the way with this one but the ending is joyful and very funny. An absolute tonic. – RF
Available on Amazon Prime Video, HBO Max, and Epix in the US and Amazon Prime Video and Disney+ in the UK.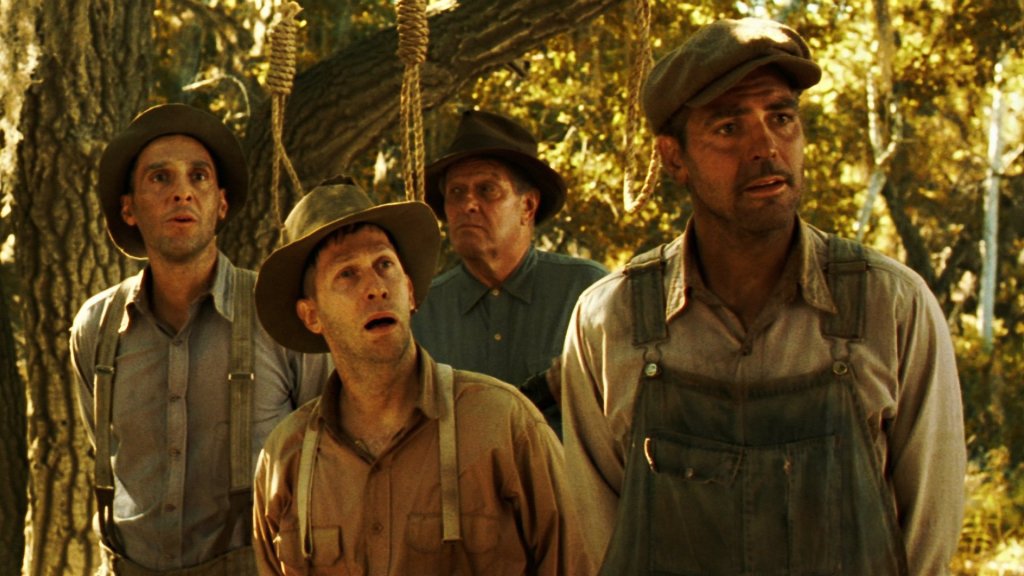 O Brother, Where Art Thou? (2000)
Perhaps the Coen Brothers' most disarming comedy, O Brother, Where Art Thou? is the pair's "adaptation" (in the loosest possible sense) of Homer's The Odyssey—-by way of Depression era Mississippi. In all honesty though, it's an old timey parable where they can indulge their love for early 20th century Southern culture, music, and idiots. The latter comes courtesy of a trio of winsome performances by John Turturro, Tim Blake Nelson, and George Clooney in his first of many lovable Coen-scripted nitwits. They're hapless chain gang convicts escaping into the Deep South, and into your heart. – David Crow
Available on Amazon Prime Video in the US and Netflix in the UK.
City Slickers (1991)
There are few 20th century movie stars more "New York City soft" than Billy Crystal, which he uses to his advantage in this early '90s comedy hit. Crystal plays a malcontent of a certain age unhappy with family life and being 40. So his wife makes him go on, of all things, a cattle drive with his childhood chums (Daniel Stern and Bruno Kirby). It's lightweight fluff until the movie finds its winning edge thanks to Jack Palance as Curly, the last of the 19th century cowboys who's somehow been reduced to carting east coasters across the American West. The laughs soon give way to perhaps a faint sniffle. – DC
Available on HBO Max and Tubi in the US.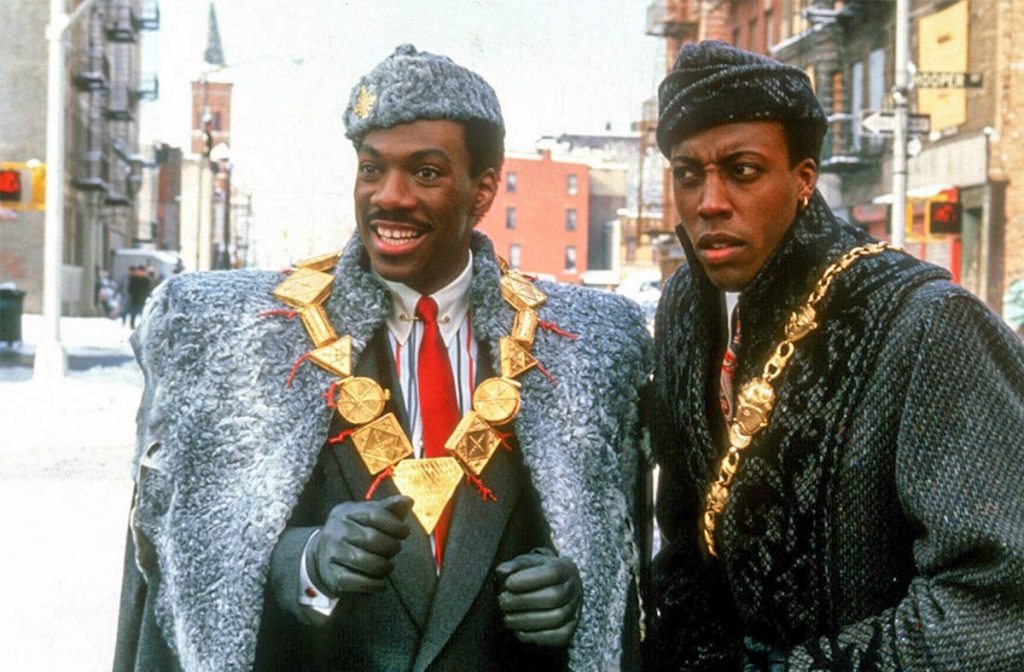 Coming to America (1988)
Before the disappointing Amazon sequel that no one asked for last year, there was this classic of the 1980s. Very much a fairytale as romantic as its glossy premise, Coming to America is about a kind-hearted African prince (Eddie Murphy) who wants to marry a "normal" modern girl from New York City. So he goes undercover as a pauper in Queens. The film definitely has some blue, R-rated humor, much of it still bitingly funny about New York life, and some of it problematic to our modern eyes. But it's all in service of a genuinely sweet natured love story. – DC
Available on HBO Max in the US.
Crazy Rich Asians (2018)
Crazy Rich Asians is such an old-fashioned Hollywood romantic comedy that it practically could've been made in the 1930s: a young woman discovers the man of her dreams who's proposed marriage to her is rich and has a wacky family. Hijinks ensue. What makes the movie refreshingly modern though is it celebrates both Asian Americans and a larger East Asian culture—-subjects Hollywood infamously shied away from in the '30s. And pretty much until fairly recently. The movie is also just such a rom-com crowdpleaser filled with a charismatic cast, especially with the ever terrific Michelle Yeoh as the mother-in-law from hell. – DC
Available on HBO Max in the US.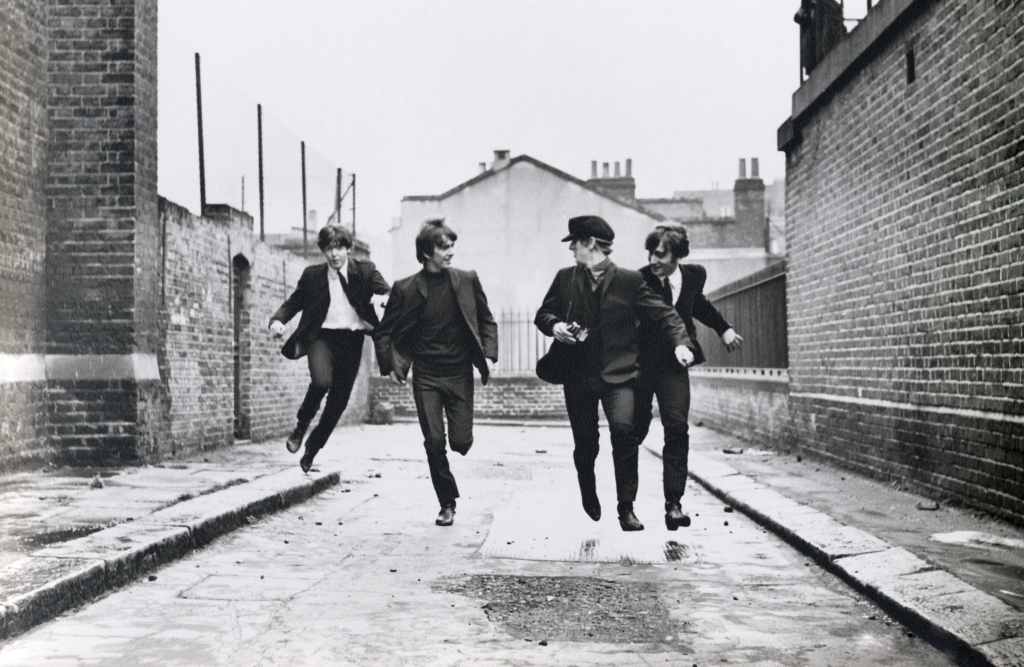 A Hard Day's Night (1964)
Even though the title song only promises to make you "feel alright," A Hard Day's Night turns good contagious. More than just the greatest jukebox flick ever made, it breathlessly and recklessly captures the excitement of "an early clue to a new direction." The Beatles may have been "really fab, and all those other pimply hyperboles," but the faux documentary style captures the underdog quality at the heart of their group unity. John Lennon gets mistaken for himself and comes up short; George Harrison can't be trusted to give his opinion on some grotty fashion; and no matter how many records they've sold, Paul McCartney can't afford to leave his grandfather alone long enough for a TV appearance.
But it's Ringo Starr who provides the downbeat, identifying with truant street kids while he's out parading. Director Richard Lester liberates the camera, letting it run as wild as the band. All four Beatles are natural comic actors, and when they break out of fame's prison during "Can't Buy Me Love," their wit comes across without dialogue. It is a relief to see them overcome stacked odds, stuffy authorities, and grownups of every age and class, and hit that stage. The movie is silly subversive fun, lays down a great beat, and you can dance to it. – Tony Sokol
Available on HBO Max in the US and Amazon Prime Video in the UK.
Miss Congeniality (2000)
Great news, guys. We are officially approaching the perfect date, which fans will know is April 25, because "It's not too hot, not too cold. All you need is a light jacket" (a quote from Miss Rhode Island when asked to describe her idea of a perfect date). It's just one of many adorable moments in this excellent Sandra Bullock vehicle which see her scruffy cop Gracie Hart go undercover on the beauty pageant scene to catch a perp.
Miss Congeniality is an extremely good natured movie, celebrating Gracie as a fish out of water and her pageant sisters as being kinder, smarter, and braver than she initially gives them credit for. Also it's really funny. Perfect feel-good viewing. – RF
Available on HBO Max in the US and Sky Go in the UK.
Moonstruck (1987)
There are romantic comedies, and there are romantic comedies. And then there's Moonstruck, one of the most romantic and genuinely affectionate comedies ever made. Directed by Norman Jewison with a real sense of warmth and appreciation for his characters, there's a lived-in authenticity to the film's central Italian-American family who's thrived in New York City for several generations, and whose sense of history is omnipresent. It features the best performance of Cher's career as a woman who isn't quite a spinster stereotype, but who doesn't think love is for her until she meets Nicolas Cage's boisterous, one-handed, opera-singing, playing-to-the-cheap-seats Ronny—-the brother of her fiancé. Madcap magic ensues. – DC
Available on HBO Max in the US and Amazon Prime Video's MGM Channel in the UK.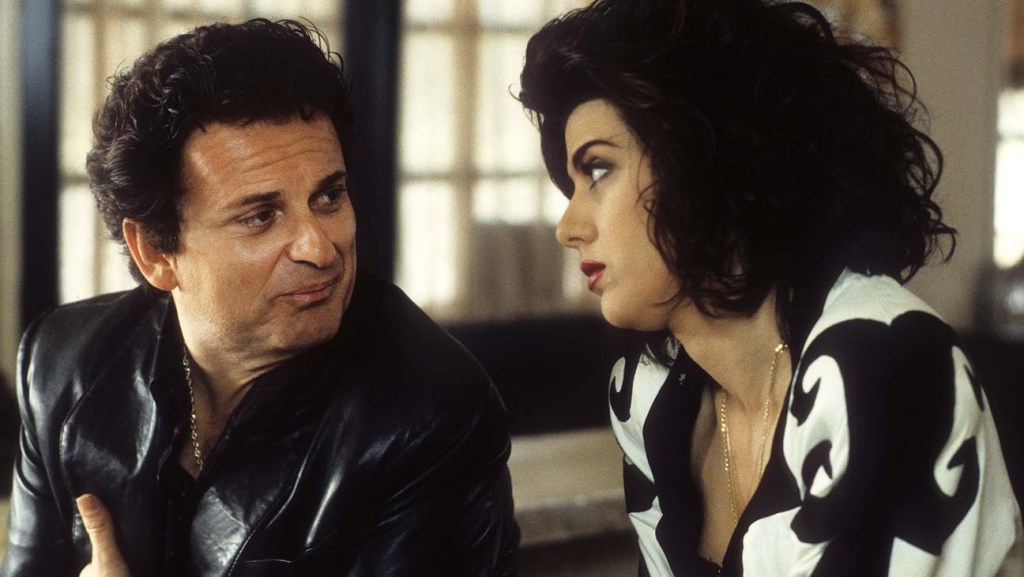 My Cousin Vinny (1992)
Marisa Tomei won a Best Supporting Actress Oscar for her megawatt-performance as Mona Lisa Vito, the brashest, brassiest, and brightest person in any room. At the time, there was some sniffing from the elite seats about a comic performance being Oscar-worthy, but history's proven those snobs wrong. My Cousin Vinny has aged into one of the finest legal comedies ever made thanks in large part to Tomei and her crackling comedic timing opposite Joe Pesci, as the titular, bumbling novice lawyer Vinny. Vinny's never tried a case before when his cousin asks him to represent himself in a murder frame job down South. And if the stakes weren't high enough, he also has the judge from hell via the ever-formidable Fred Gwynne. – DC
Available on HBO Max in the US and Disney+ in the UK.
Romancing the Stone (1984)
Before The Lost City, there was Romancing the Stone, a sweet-natured adventure movie about a romance novelist (Kathleen Turner) who gets in over her head when stuck in the actual jungle. Luckily, a great hunter worthy of a Fabio cover (Michael Douglas) shows up to guide her to safety–and to a hidden piece of treasure too. It's silly, good stuff. – DC
Available on HBO Max in the US and Disney+ in the UK.
Singin' in the Rain (1952)
The ultimate feel-good movie is, and will always remain, Stanley Donen's effervescent Singin' in the Rain. There is a case to be made that this is the best movie musical ever produced (and we've made it!), and that's because nearly every element of this MGM toetapper, produced at the height of the studio's output in that genre, just clicks: Gene Kelly's preternatural athleticism while tapping through a rainstorm; Debbie Reynolds' vocal purity; and Donald O'Connor's ability to make 'em all laugh through the best comedic dance routine in movie history. Just don't forget about Jean Hagen's Lina Lamont. She's bigger than Calvin Coolidge! – DC
Available on HBO Max in the US.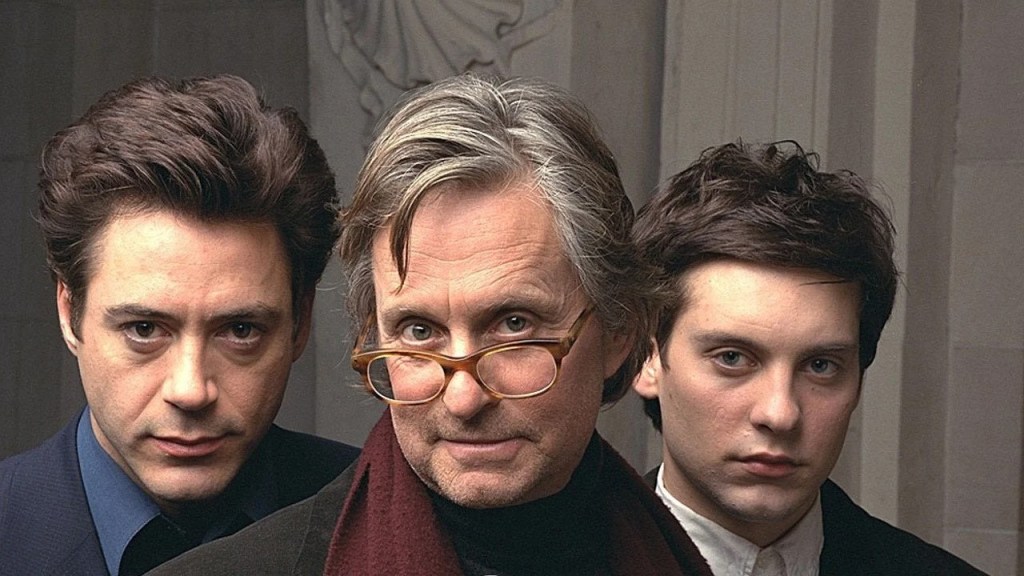 Wonder Boys (2000)
One of the quintessential movies about writers, this dramedy from LA Confidential director Curtis Hanson and based on a novel by Michael Chabon follows washed-up novelist and professor Grady Tripp (Michael Douglas) as he stumbles through a week-long writing festival at a university in Pennsylvania, all while dealing with a bad case of writer's block. Although Grady published his first novel to great success years prior, a lack of inspiration, a painful divorce, and a healthy amount of mary jane have kept him from finishing his follow-up. But in this fateful (and very eventful) week, all will become clear to Grady Tripp.
A pre-MCU Robert Downey Jr. co-stars as an opportunistic, somewhat slimy literary agent who's hungry for a new book to sell, whether it's Grady's long-awaited second novel or a manuscript by a very troubled young writer played by Tobey Maguire. There's also a Marilyn Monroe-themed mystery to solve, a shocking murder, and a pretty scandalous extramarital affair to boot! And we haven't even mentioned that the wonderful Frances McDormand plays a key role in the film, too. This feel-good movie has it all, including a little bite. Not bad for a flick full of stuffy, self-congratulating scribes. – JS
Available on HBO Max in the US and BBC iPlayer in the UK.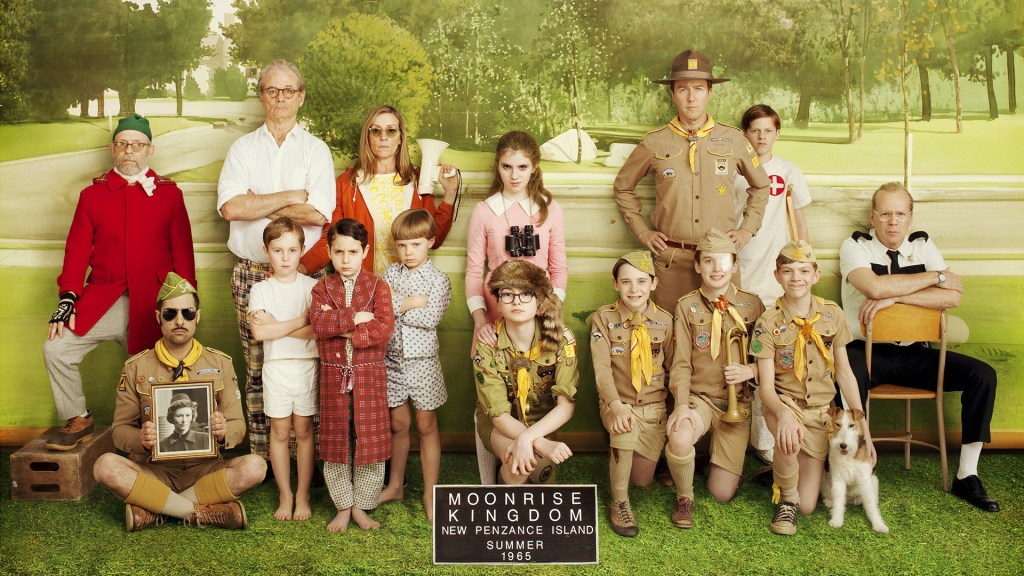 Moonrise Kingdom (2012)
You could make the case that just about every Wes Anderson film is a feel-good movie and Moonrise Kingdom is among his best. In this coming-of-age tale, two precocious tweens – misunderstood boy scout Sam (Jared Gilman) and introverted church performer Suzy (Kara Hayward) – run away together to escape their parents and the small New England island that's suffocating them. This, of course, sends the island of New Penzance into a panic, and it's up to lonely police officer Captain Sharp (an excellent Bruce Willis) to find them and bring them home.
Enjoyable performances from an ensemble cast also featuring Frances McDormand, Bill Murray, Edward Norton, Tilda Swinton, and Jason Schwartzman are complemented perfectly by Anderson's signature storybook-esque set design and a lovely score by Alexandre Desplat. And as you might expect, this one has a very heartwarming ending! – JS
Available on HBO Max in the US and Netflix in the UK.