Features
Best Action Movies on HBO Now and HBO Go
HBO Now and HBO Go have a strong collection of recent and all-time action movie classics.
Editor's Note: This post is updated monthly. Bookmark this page and come back every month to stay up to date with the best action movies on HBO Now and HBO Go.
Updated for March 2020
You can see a complete list of HBO new releases here.
As a Time Warner company, HBO gets access to a lot of recent mainstream movies. In recent years that has meant access to some truly great action films. Those looking for the best action movies that the streaming world can offer can likely find them on HBO Now and HBO Go.
Here are the best action movies available to stream on HBO Now and HBO Go.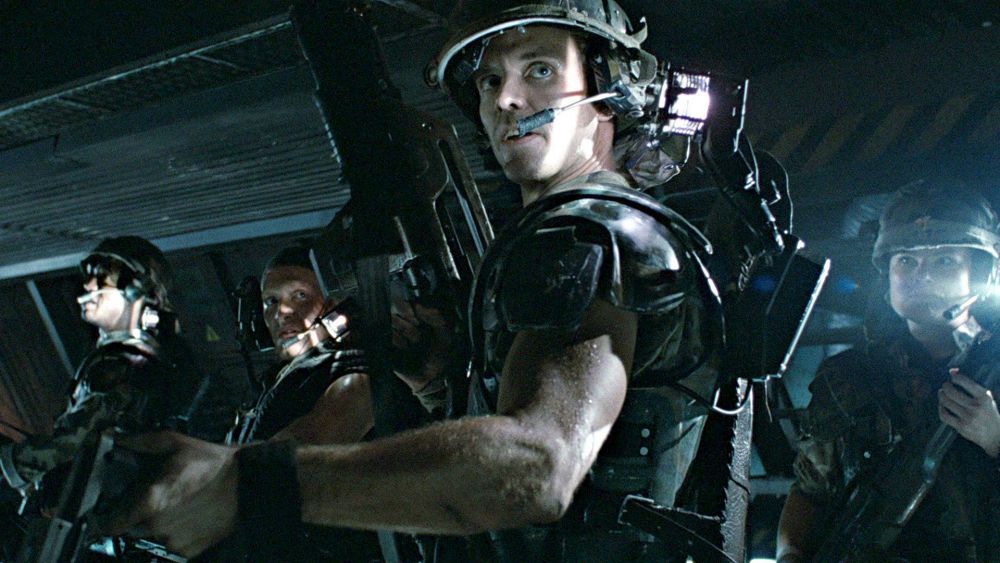 Aliens
Ridley Scott's Alien is the perfect science fiction horror movie. Its sequel, directed by James Cameron, is perhaps the perfect science fiction action movie. Aliens brings back lead character Ellen Ripley (Sigourney Weaver) and continues her ascent as action movie icon.
The Weyland-Yutani Corporation is doubtful of Ripley's fantastical claims on alien monsters. So they remove her from her 57-year stasis and send her back to the moon from Alien along with a unit of elite space marines. As one would imagine: Ripley was not lying. Aliens is pure action through and through and immediately established the Alien franchise as among the most important science fiction series ever.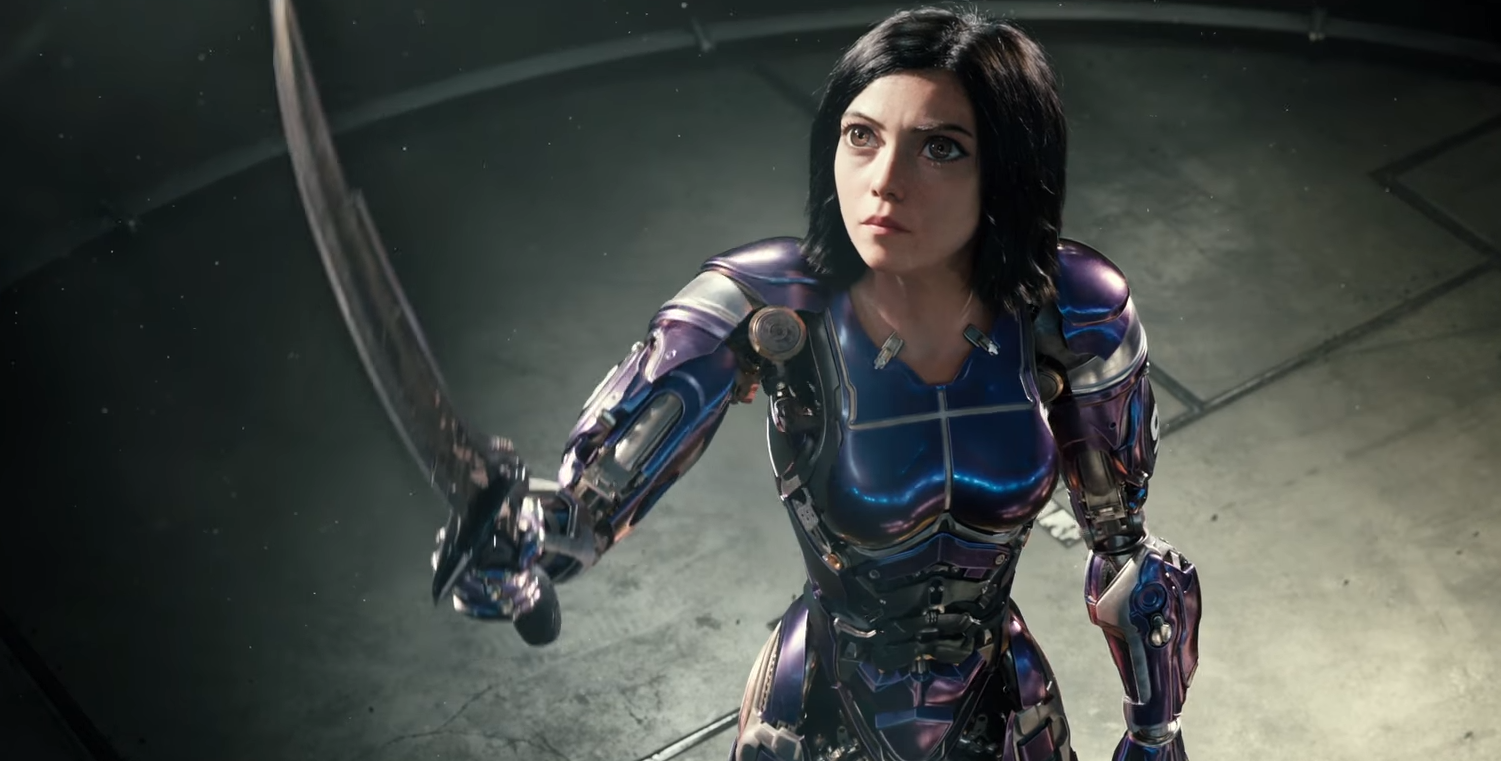 Alita: Battle Angel
Alita: Battle Angel was an action-adventure movie a long time in the making. First a manga from Yukito Kishiro called Gunnm in 1990 and then a proto-anime called Battle Angel in 1993, Alita: Battle Angel finally made it to screens as a Robert Rodriguez-directed film in 2019. And it's easy to see why the kinetically-inclined Rodriguez would want to make this movie.
Alita is set in a steampunk distant future where Earth has been devastated by an interplanetary war. When scientist Dr. Dyson Ido (Christoph Waltz) finds a female cyborg with a human brain intact, he fixes her up to give her a new shot at life. Soon Alita is off on an adventure, participating in cyborg bloodsports and eventually encountering some truly dangerous foes.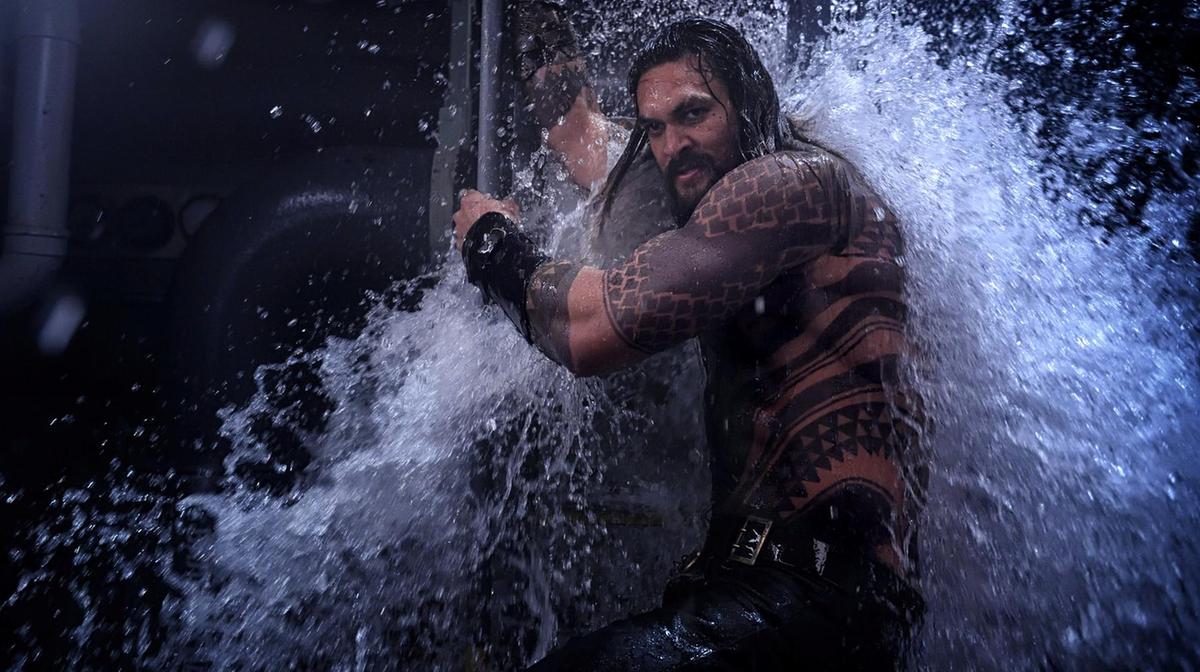 Aquaman
Through most of its tortured existence, the DC film universe was missing one very important aspect: fun. Thankfully, fun is exactly what's delivered in James Wan's Aquaman.
In an inspired bit of casting, the hulking Jason Momoa plays the titular heir to Atlantis. Aquaman picks up months after the events of Justice League and Arthur Curry is called back home to deal with some unexpected political developments. Aquaman brings some joy to a previously joyless film universe. It's Black Panther meets The Little Mermaid.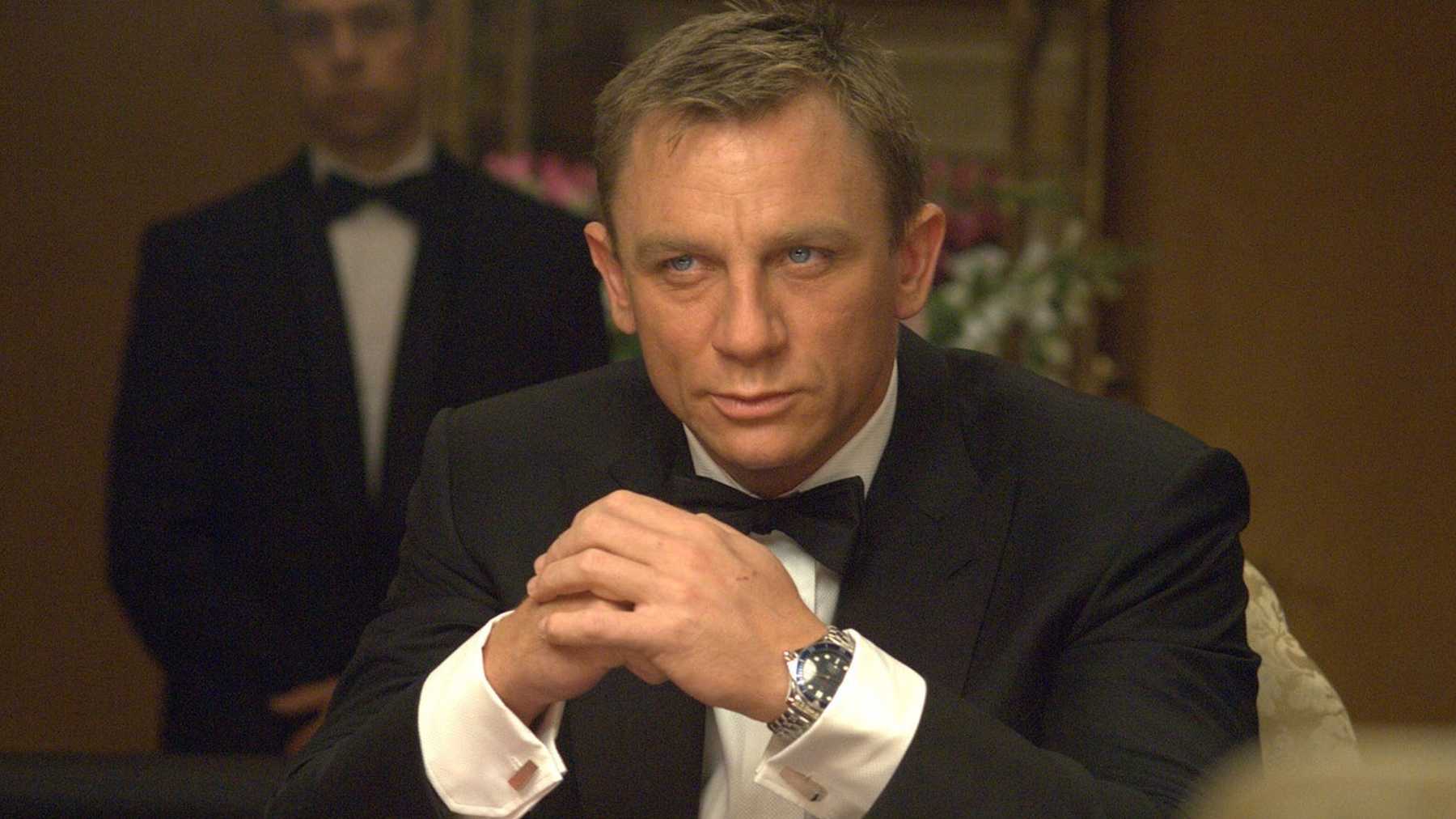 Casino Royale
Casino Royale faced a tall task when it premiered in 2006. As Daniel Craig's first go-around as James Bond and a modern soft reboot of the 007 franchise, it had to overhaul decades worth of canonical expectations while also paying homage to the world's favorite fictional spy. To say that Casino Royale was successful in doing so is an understatement.
The film follows James Bond at the beginning of his MI6 career. After a typically thrilling cold open, Bond is sent to Montenegro to participate in a high-stakes poker game and ensure that international terrorist financier and arms dealer Le Chiffre (Mads Mikkelsen) leaves the table without any of his chip. This is a fun, thrilling movie that helped reassure that James Bond could remain a fixture in our cinematic landscape for years to come.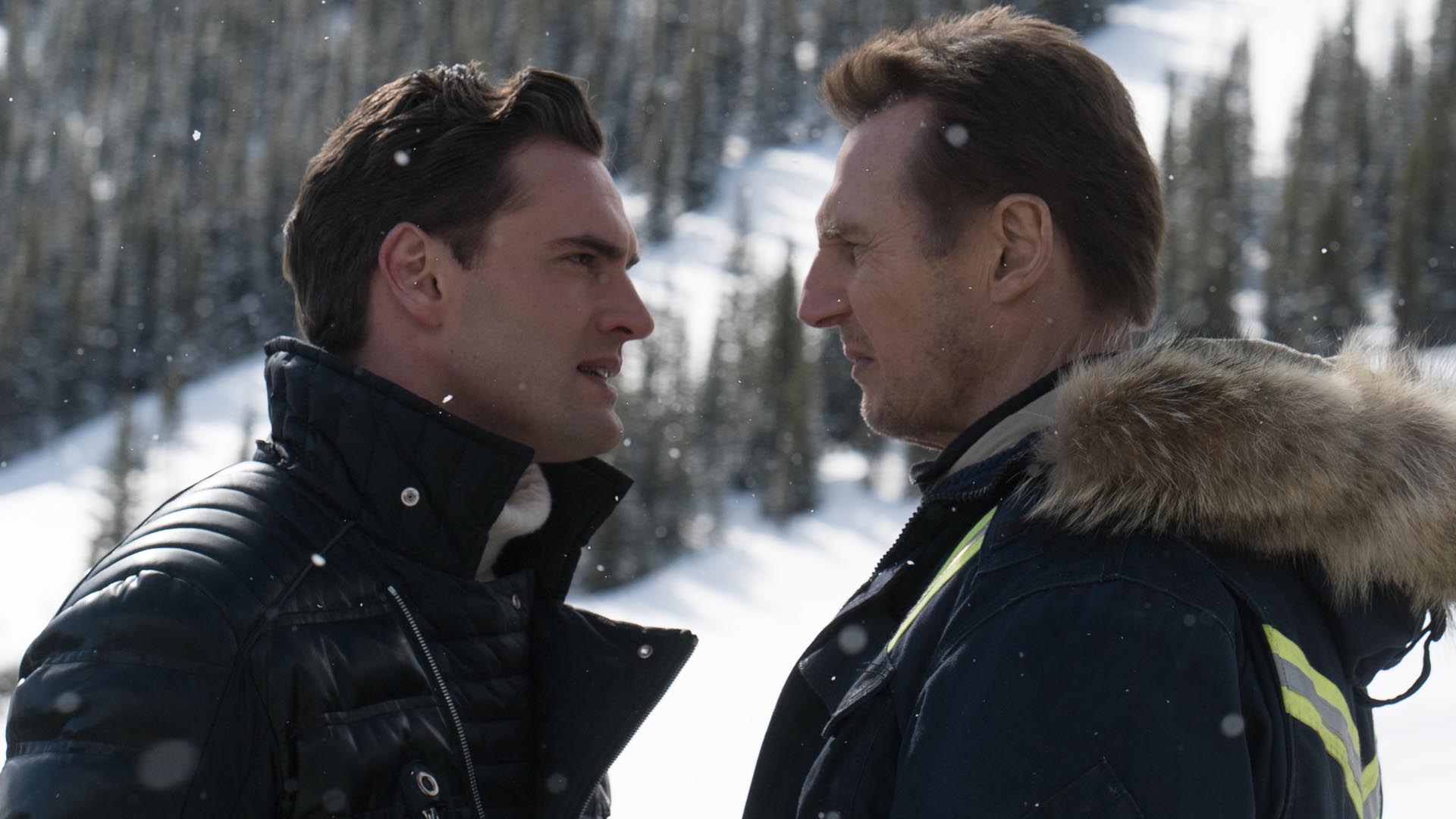 Cold Pursuit
One day we all woke up and Liam Neeson had somehow gone from sensitive and brooding leading man in a drama type to one of his generation's foremost action heroes. Not that anyone's complaining! And Cold Pursuit is a good example of why the Irish actor is such a good fit for the action genre.
In Cold Pursuit, Neeson stars as Colorado snowplow driver Nels Coxman. When he finds out his son was murdered by a drug cartel (one of those Denver drug cartels you hear so much about) he decides to enact bloody vengeance using the biggest and best tool he has on hand…that aforementioned snowplow.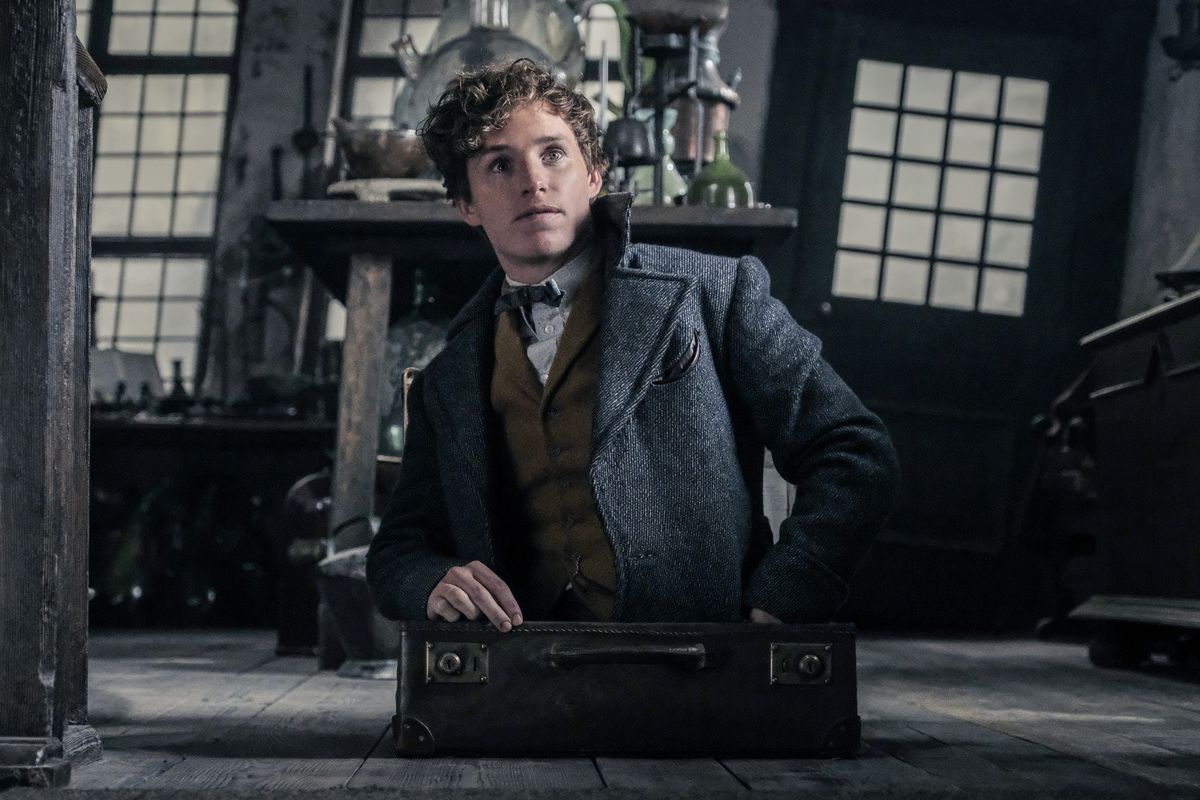 Fantastic Beasts: The Crimes of Grindelwald
The Fantastic Beasts and Where to Find Them prequel franchise to Harry Potter is not off to a great start. The first film was a nice little yarn with magical monsters. This one…not quite as magical. Still, Fantastic Beasts: The Crimes of Grindelwald succeeds in one area that it's predescessor does not: action.
Eddie Redmayne returns as magizoologist Newt Scamander who finds himself reluctantly thrust into a worldwide conflict between two magical wizards. Gellert Grindelwald (Johnny Depp) is amassing power and gathering some intolerant supporters. Albus Dumbledore (Jude Law) is unable to contend with his old friend, himself, so he sets someone rather unlikely on the case: Newt.
For better or worse, The Crimes of Grindelwald greatly expands upon this franchise with three more films to go.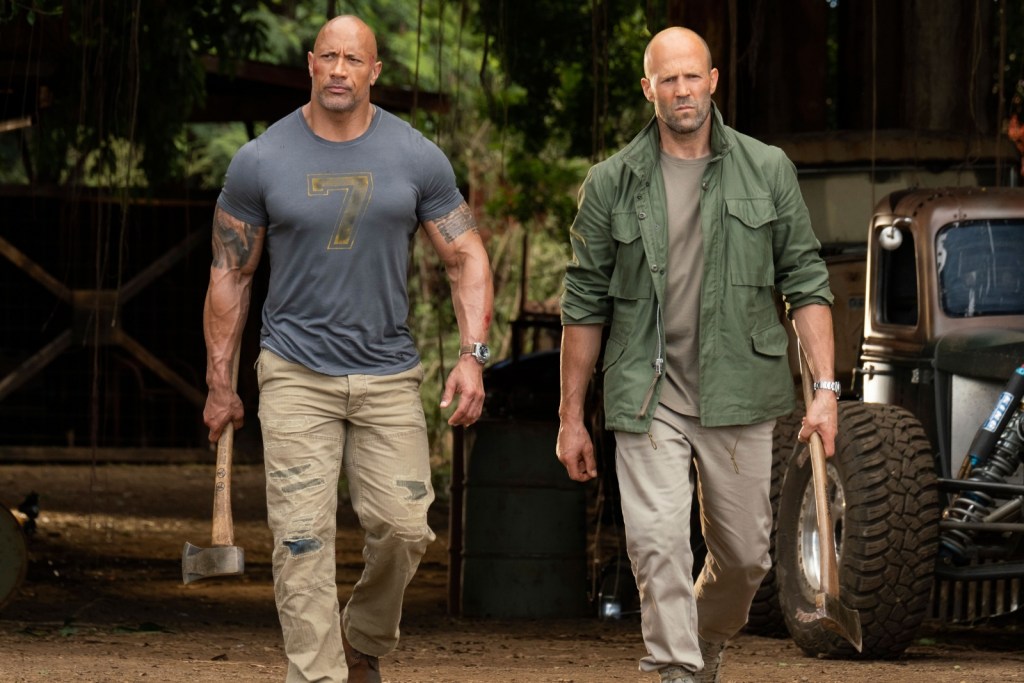 Hobbs & Shaw
It's been quite a ride for the Fast and Furious movies. After beginning ignominiously with 2001's The Fast and the Furious, Vin Diesel's "cars go fast vroom vroom" franchise has gone on to produce no fewer than nine movies in its main series. But it wasn't until 2019 that the franchise welcomed a very important addition: a spinoff.
Hobbs & Shaw borrows DSS agent Luke Hobbs (Dwayne "The Rock" Johnson) and British mercenary Deckard Shaw (Jason Statham) for their own adventure. While separated from the rest of the Fast crew, Hobbs and Shaw must work together to take down cyber-genetically enhanced terrorist (the best kind of movie terrorist) Brixton Lore (Idris Elba).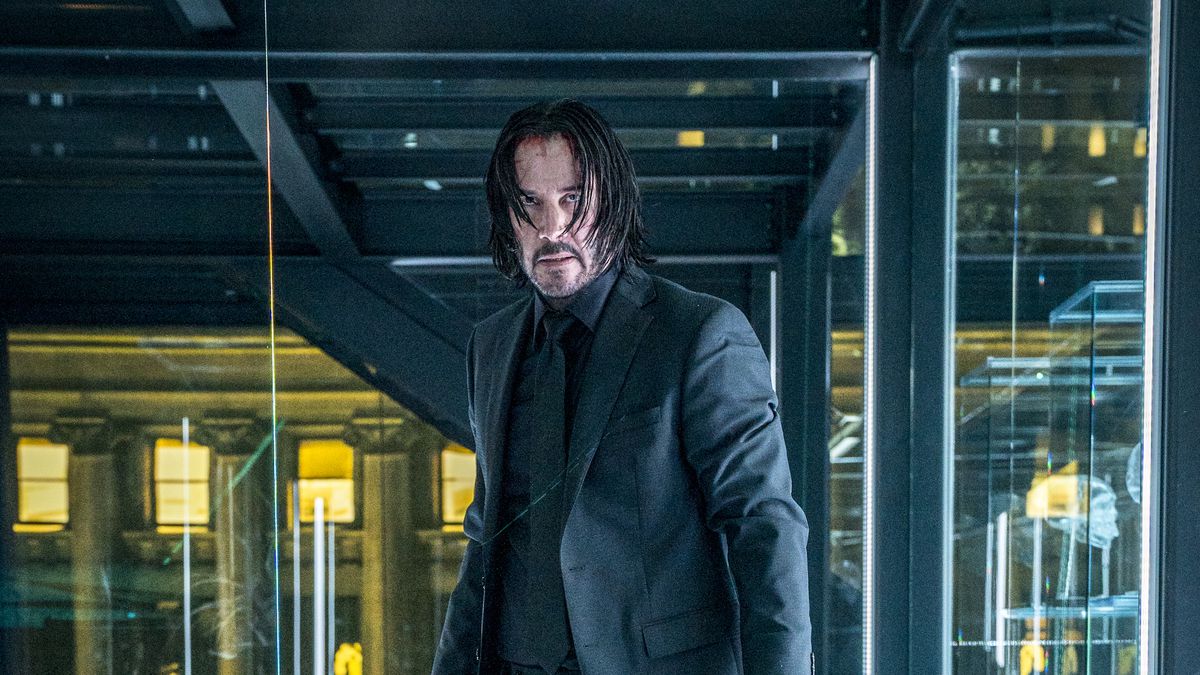 John Wick: Chapter 3 – Parabellum
When John Wick first premiered in 2014, it didn't seem like it would be the start of a major action movie franch…wait a minute, yes it did! John Wick's premise, which is basically just 100 minutes of Keanu Reeves engaged in balletic gunplay, is one of the most successful formulas in all of cinema. That's why it's no surprise that Reeves is still doing his thing here in John Wick: Chapter 3.
This installment, subtitled Parabellum, follows the titular assassin paying the price for committing a major taboo in the previous film. A $14 million contract is put out on his head and just about every assassin in the city is intent on taking Wick down and scoring a huge payday. Thankfully John still has allies and more importantly than that: a serious set of skills.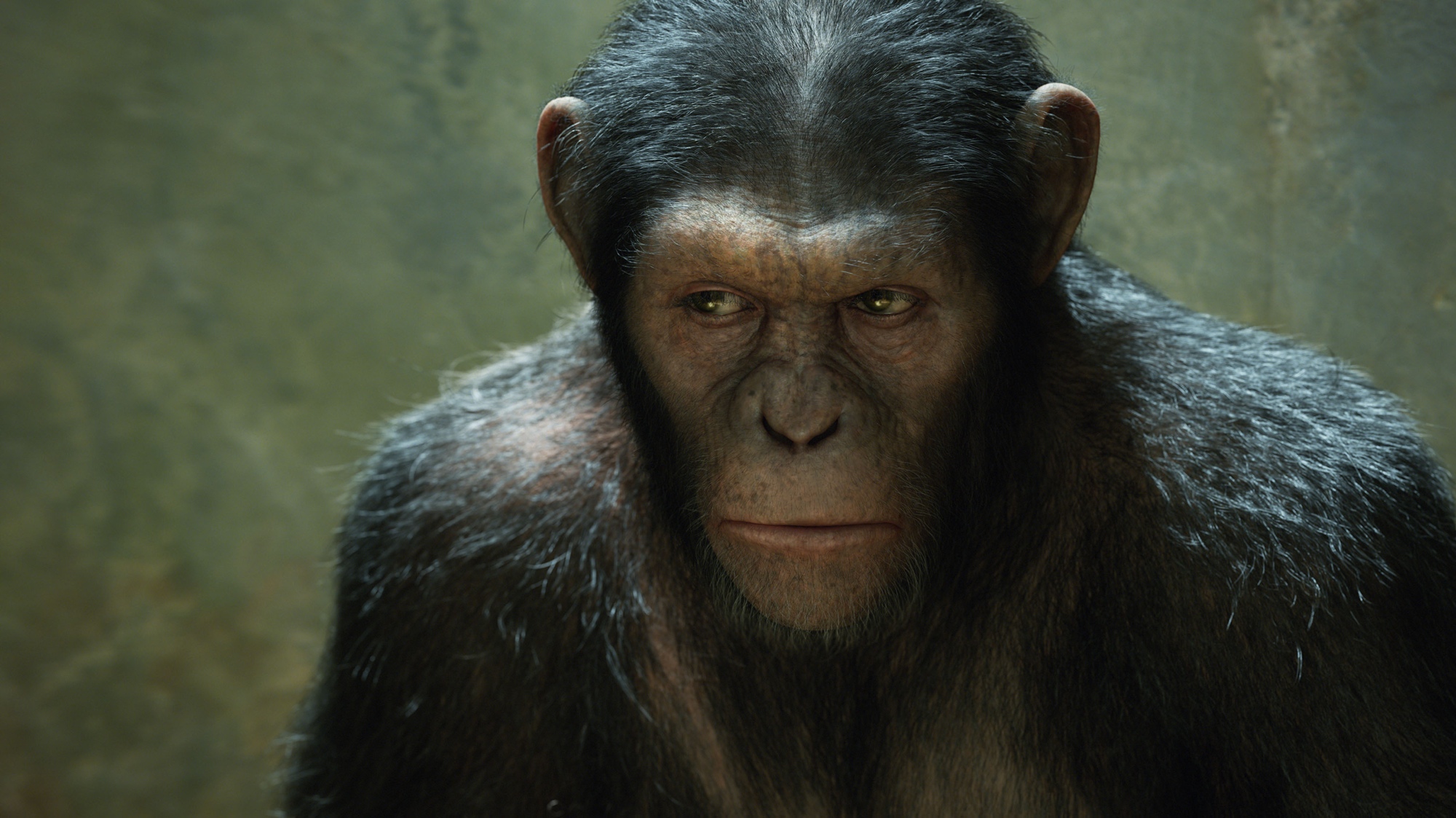 Rise of the Planet of the Apes
Creating a prequel for classic sci-fi action film franchise Planet of the Apes would appear to be a tall order. The original movies enjoy a wild and satisfying premise of apes superceding human intelligence and using their newfound gifts to subjugate humanity. How exactly did apes get so smart? Well good luck figuring that out, 2011 prequel Rise of the Planet of the Apes!
It all begins with a chimpanzee named Caesar (Andy Serkis). Dr. Will Rodman (James Franco) elects to take Caesar into his home after an entire lab full of test subject chimps have been terminated. When Caesar begins to display signs of elevated intelligence, Will has a fun time teaching the little guy a thing or two. But with intelligence comes the ability to see an comprehend the truth, and the truth of how human beings treat their ape counterparts soon proves too much for Caesar to bear.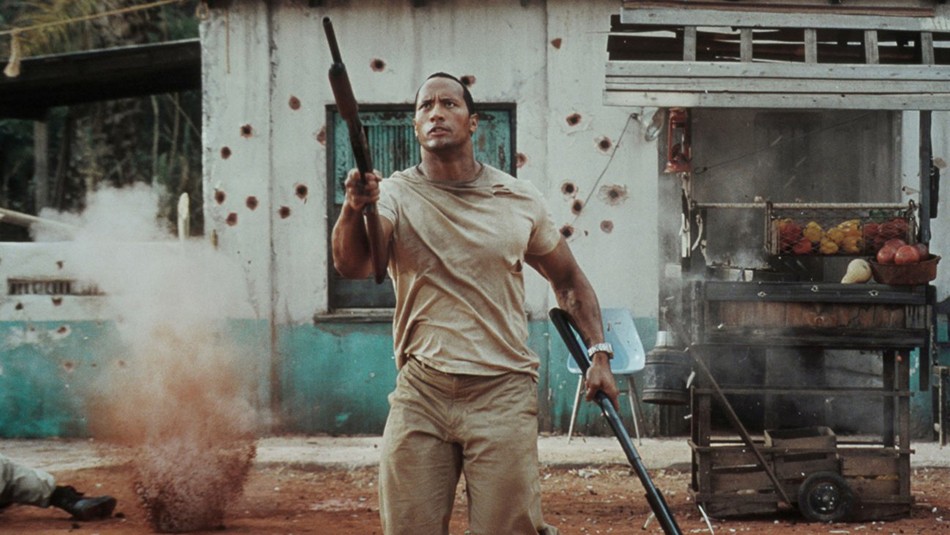 The Rundown
When did you first realize that Dwayne "The Rock" Johnson was a legitimate action star? For a lot of folks, that realization came with the 2003 action-comedy The Rundown.
The Rundown stars The Rock as Beck, a bounty hunter who wants out of the business. Before he leaves, however, his handler has one last job for him. Beck must head down to Brazil to find his boss's son, Travis Walker (Seann William Scott). Once down in Brazil, Beck and Travis decide to team up to find some priceless Amazonian treasure.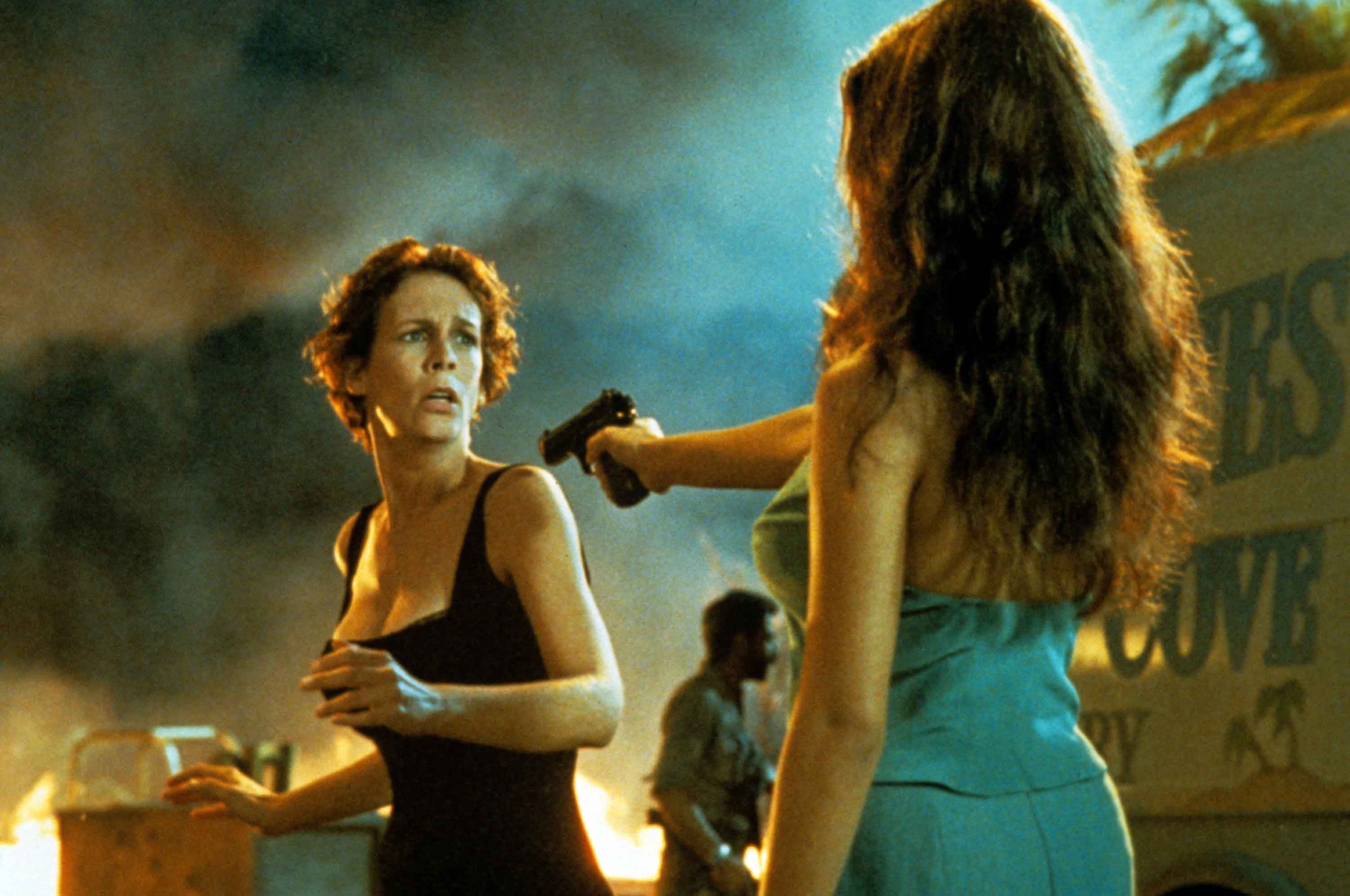 True Lies
Sometimes the formula for a great action comedy just works out. That's the case in True Lies, which combines the directing talents of James Cameron with the acting talents of Arnold Schwarzenegger and Jamie Lee Curtis for a fun two-hour experience at the movies.
Schwarzenegger is Harry Tasker, a U.S. counter-terrorism specialist who somehow gets away with posing as a boring computer salesman despite Arnie's massive biceps. Harry learns that his wife Helen is craving adventure and excitement and in a fit of incredibly poor decision-making, he arranges to have her participate in a staged spy mission. Unfortunately for them, but fortunately for the audience, that mission becomes all too real.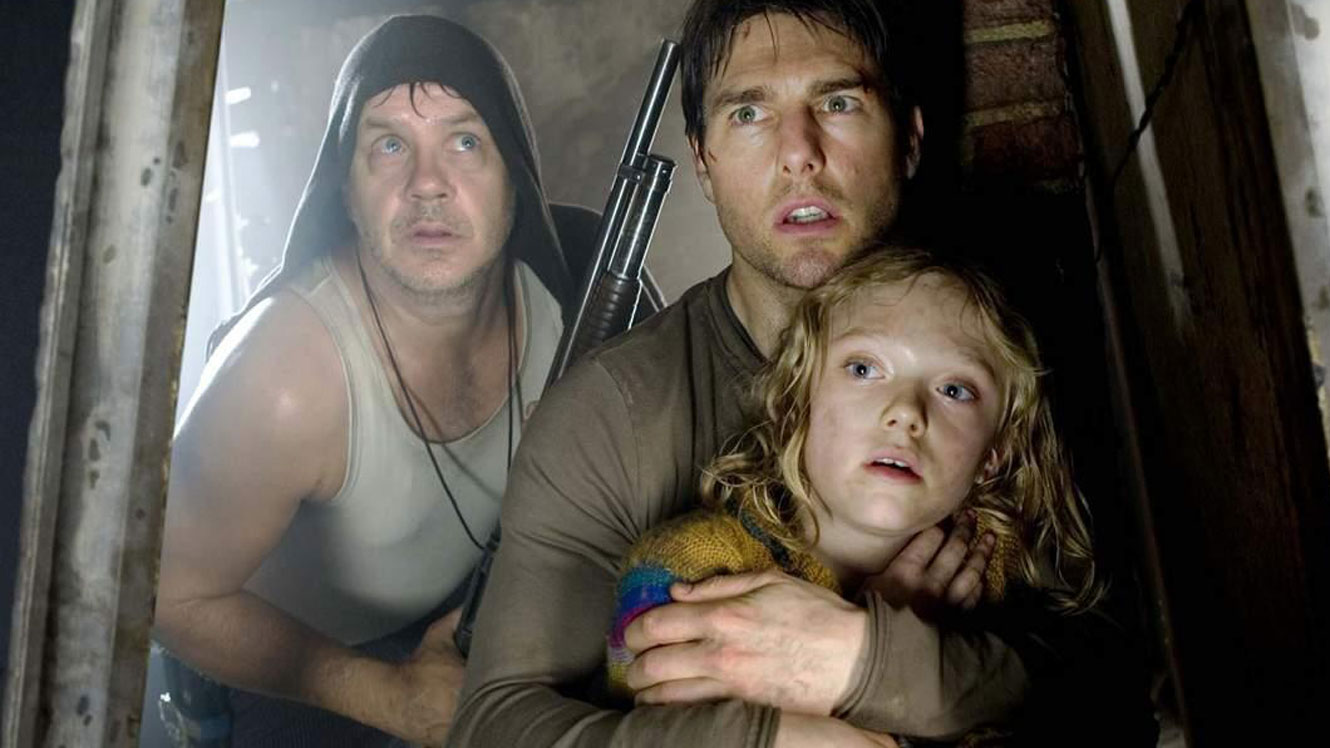 War of the Worlds
HG Wells' The War of the Worlds is one of the most legendary sci-fi texts in the public canon always just sitting there waiting to be adapted. In 2005, Steven Spielberg stepped up to the plate with a big budget adaptation that also brought Tom Cruise, Dakota Fanning, and Tim Robbins to the table.
Spielberg's War of the Worlds follows the general concept of the original. Massive alien structures suddenly appear on Earth and buddy, they want war. Where this film differentiates itself a bit is in the telling of the personal family story of the Ferriers. Ray Ferrier (Cruise) is a divorced father from Brooklyn who is charged with bringing his kids up to Boston to see his ex-wife's family. When war breaks up Ray must do whatever it takes to protect his children.