Features
The Best Action Movies on Hulu Right Now
Explosions! Gun shots! Robots! Hulu's offerings of action movies have all of these and more.
Editor's Note: This post is updated monthly. Bookmark this page and come back every month to see what other excellent action movies get added to Hulu.
Updated for March 2020.
You can see a complete list of Amazon new releases here.
Hulu's offering of action movies may be small but they pack a punch. Pun intended.
Here you'll find the very best in action (not inaction) that Hulu has to offer. They films available feature explosions, fist fights, fire fights, ape fights, really any fight that you can think of. Action movies exist to excite us and gathered here are the most exciting action movies on available to stream on Hulu.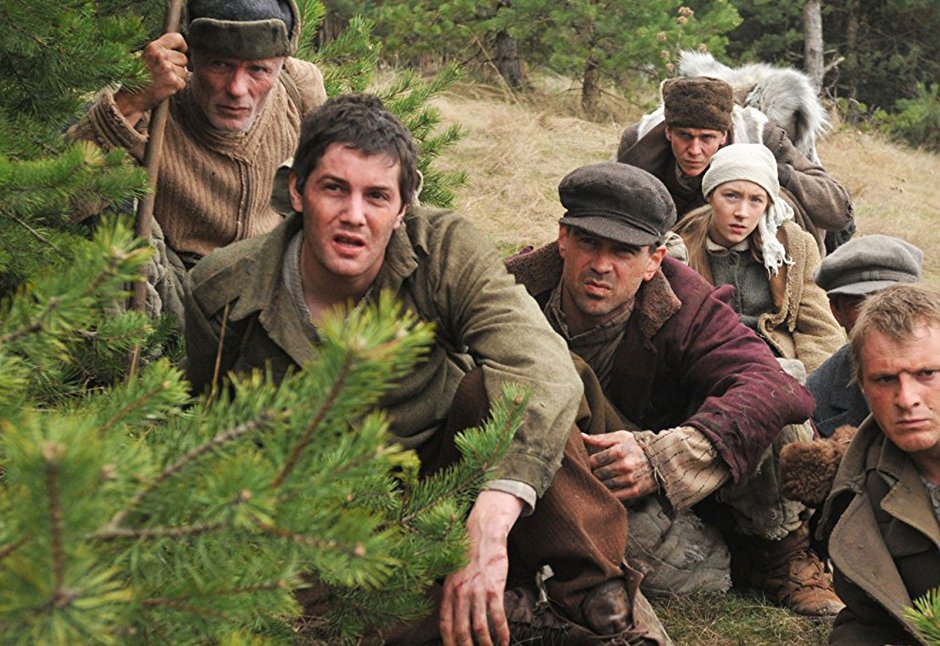 The Way Back
The Way Back is a World War II survival action feature from a successful Australian director Peter Weir (Dead Poets Society, The Truman Show).
Based on a true story, The Way Back opens with the Soviet invasion of Poland. Polish army officer Janusz Wieszczek (Jim Sturgess) is captured by Soviet forces and ordered to endure 20 years in a Siberian Gulag labor camp. Janusz decides this is not to his liking and escapes along with companions Mr. Smith (Ed Harris), Khabarov (Mark Strong), Valka (Colin Farrell), and several others. Together they begin the long, long, long, long, long walk back home.
The Way Back shows once again that fictional action always pales in comparison to the real stuff.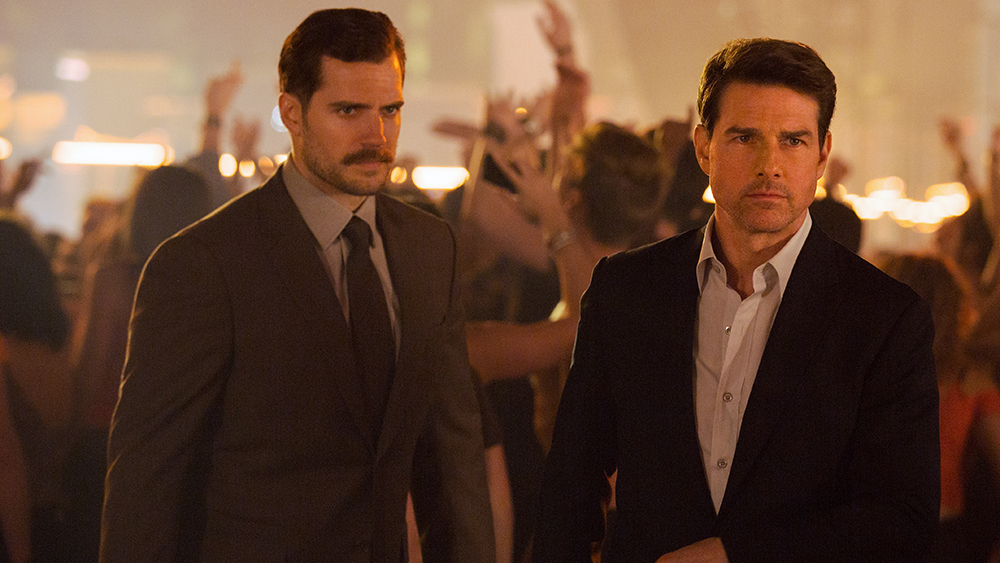 Mission: Impossible – Fallout
Along with The Fast and the Furious films, Mission: Impossible is one of the best action franchises running run. What started as a relatively simple adaptation of a '60s spy TV show has now evolved into a game of oneupmanship between Tom Cruise and Father Time.
Father Time won a battle in Mission: Impossible – Fallout with Cruise breaking his ankle during one of the film's many stunts. But Cruise still won the war. Mission: Impossible – Fallout is a pitch perfect summer action movie and introduces a very welcome Henry Cavill into the Mission: Impossible universe.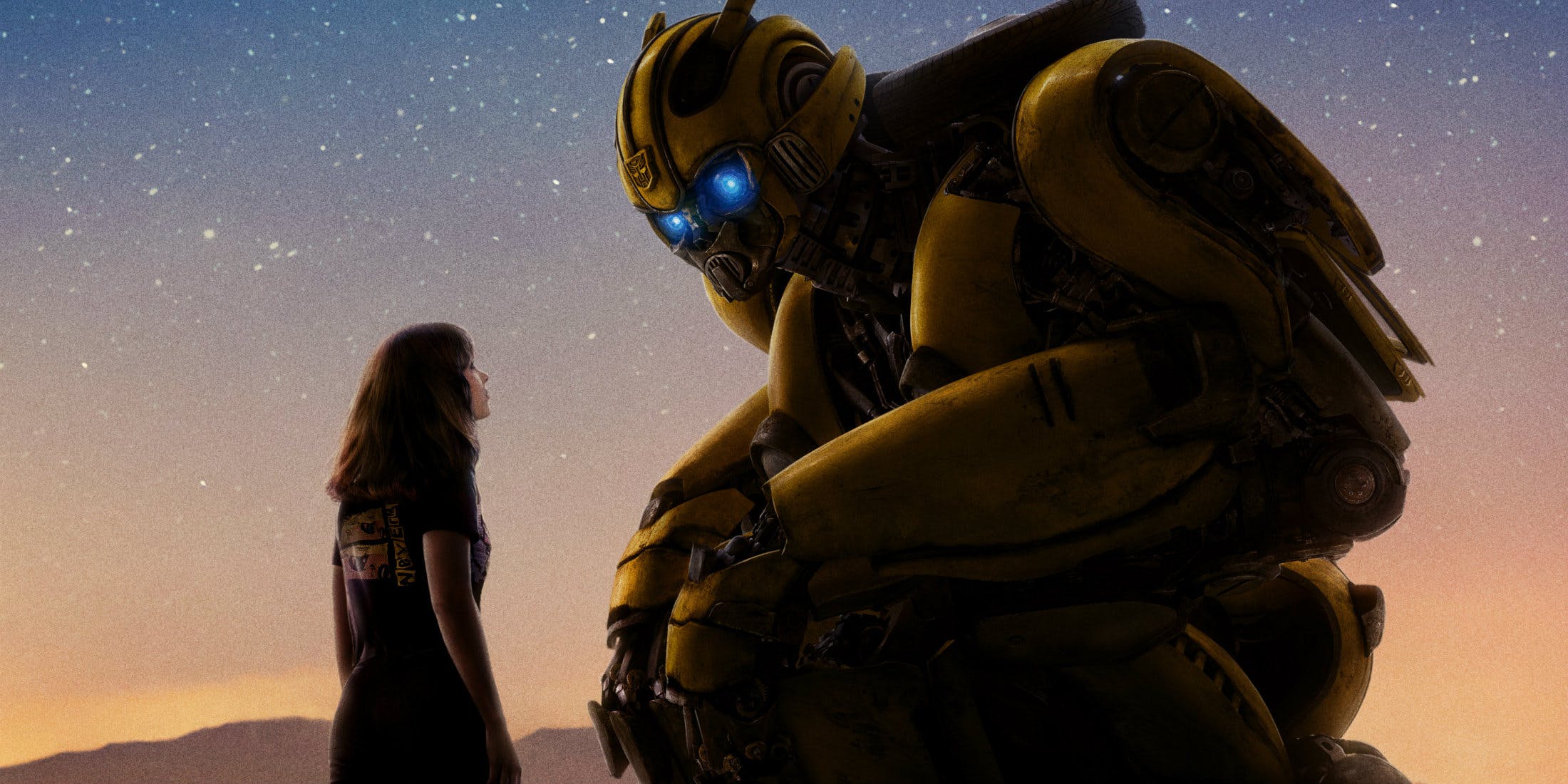 Bumblebee
By 2018 planet Earth pretty much thought it was all set on new movies within the Transformers franchise. Little did planet Earth know that a fun little family sci-fi action film starring the cutest Transformer was precisely what they needed.
Bumblee takes things back to 1987 where the titular Transformer Bumblebee crash lands on Earth following a civil war on his planet. Bumblebee crosses paths with American teenager Charlie Watson (Hailee Steinfeld) and the two become fast friends and mutual protectors as the American government closes in on the "dangerous" yellow Transformer.
28 Days Later
28 Days Later is another example of that weird pop culture mind meld where two unrelated creators have the same idea at the same time. You know how Robert Kirkman's The Walking Dead opens with its lead character waking up from a month-long coma into the world of the zombie apocalypse? Well, Danny Boyle's 28 Days Later opens the exact same way.
Nobody copied off of anybody; it was just a happy accident. 28 Days Later tells a much more personal story about the apocalypse than Walking Dead's sprawling epic. We follow Londoner Jim (Cillian Murphy) as he makes his way through desolate English landscapes, meets very few survivors, and tries to avoid the "infected." 28 Days Later is quite simply zombie horror done right.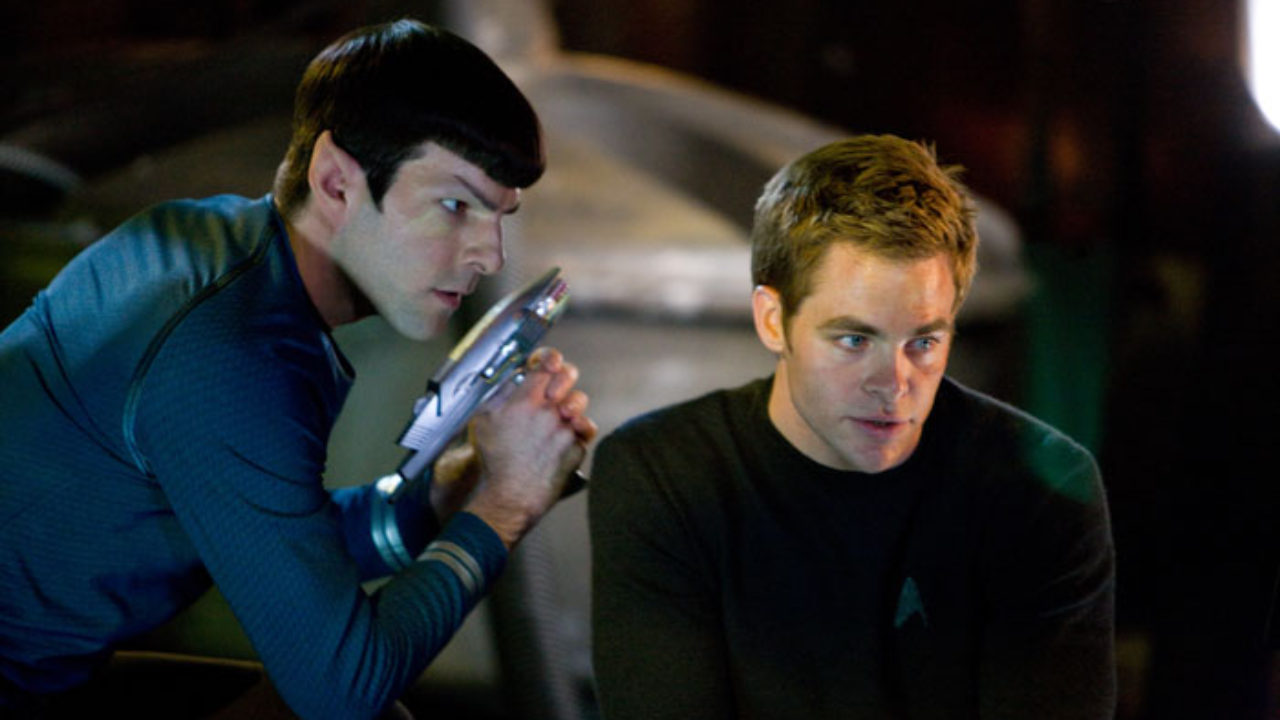 Star Trek
Back in 2009 when J.J. Abrams was tasked with rebooting the Star Trek franchise, he apparently had little knowledge or interest in said franchise. He did, however, have plenty of Star Wars knowledge. So he basically made what can be almost seen as a precursor to his own Star Wars Episode VII: The Force Awakens.
Star Trek doesn't have a lot of the progressive politics or forward-thinking humanity that the original series and movies do. What it does instead is recast all the original iconic characters with pitch-perfect actors and sends them on a space adventure. Star Trek may not be pure Star Trek but it is pure blockbuster filmmaking.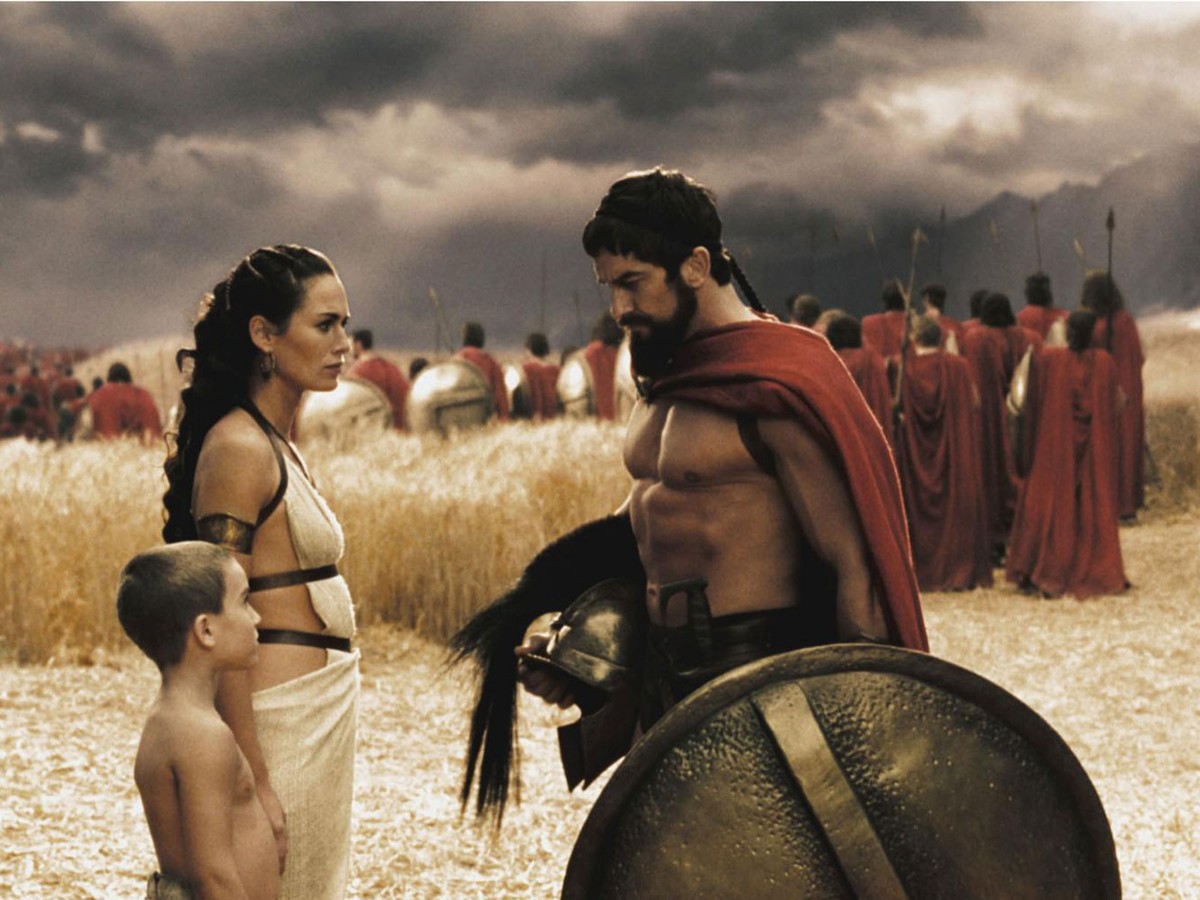 300
Zack Snyder's 300 is what happens when a director looks at a comic book and asks "what if literally every panel of this was just thrown up on film?" There is comic book stylized and then there is 300 comic book stylized.
This hyper kinetic action film based on the Frank Miller comic of the same name, tells a legend from Western history in all its bloody glory. It's the Battle of Thermopylae and 300 Spartan warriors are all that stands between Xerxes' army and oblivion. Suffice it to say, Xerxes underestimates his bare-chested foes.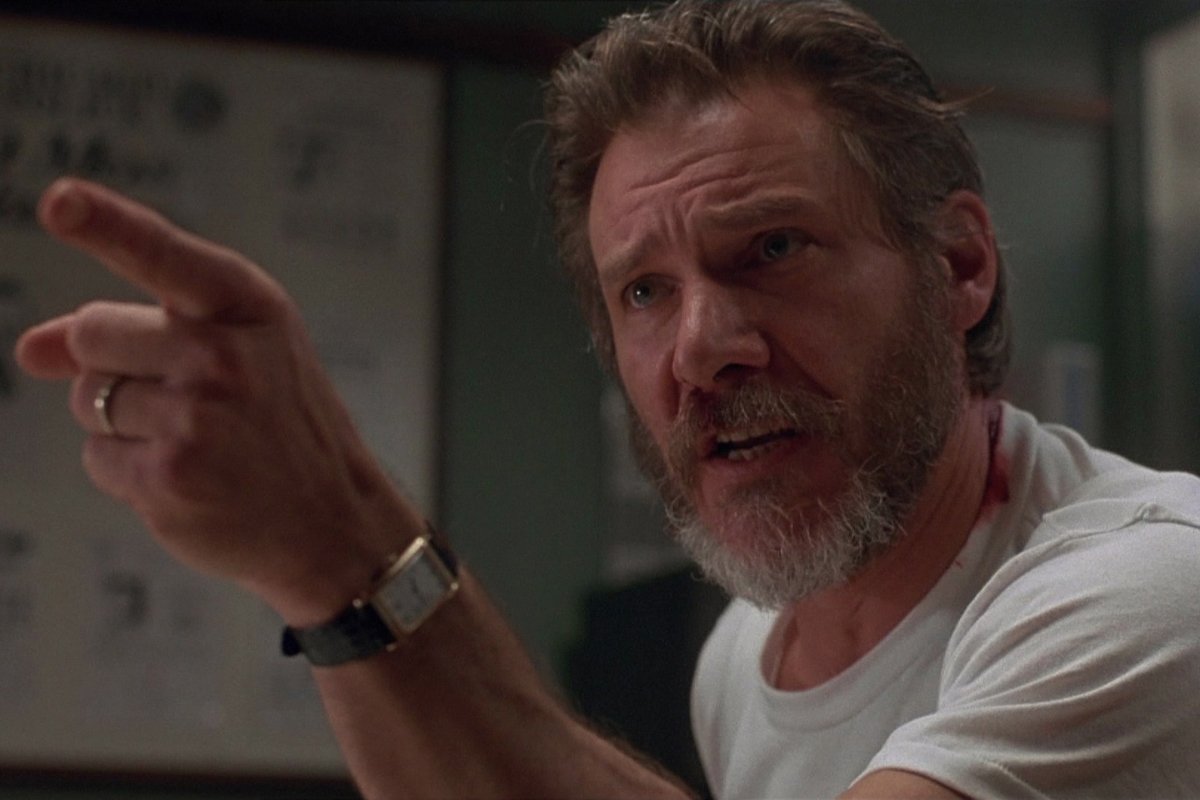 The Fugitive
Based on a 1960s TV show of the same name, 1993's The Fugitive is an excellent action movie because of its simple cat and mouse premise. It also helps that the cat is Tommy Lee Jones and the mouse is Harrison Ford.
Ford stars as Dr. Richard Kimble, a Chicago surgeon who is wrongfully arrested for the murder of his wife. Kimble escapes custody and sets out to prove his innocence all the while trying to avoid capture by the U.S. Marshals led by Deputy Samuel Gerard (Jones).
The Fugitive is filled with so many classic lines and moments that the action (and comedy) movie landscape may suddenly make a lot more sense after you see it.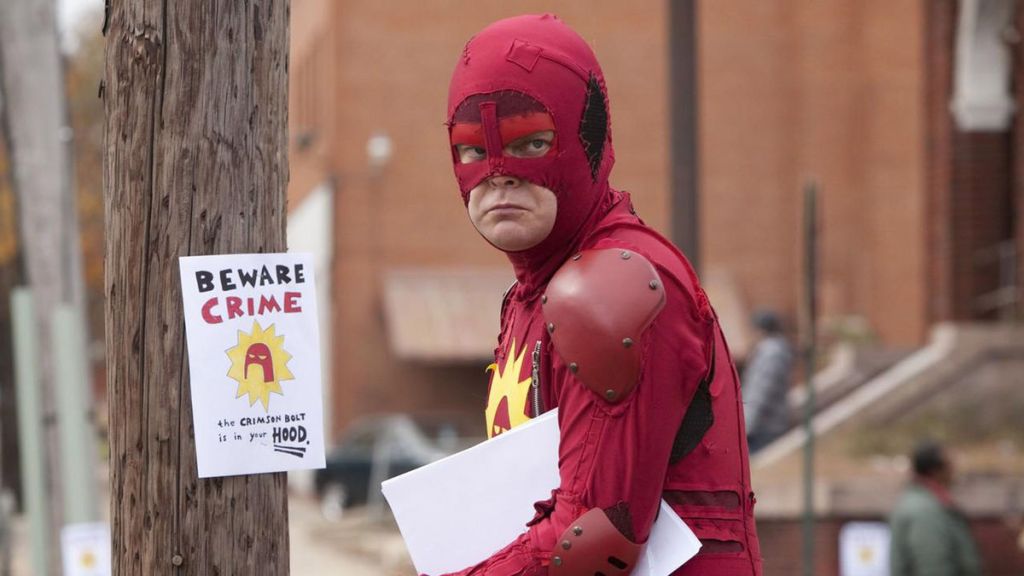 Super
Think you've seen every take on the superhero genre that you need to see? Not if you haven't seen Super. Super came out the same year as the remarkably similar Kick-Ass and the two create an excellent misantrhopic superhero double feature. Frank (Rainn Wilson) is an objectively pathetic fry cook whose only bright spot in life is his beautiful wife Sarah (Liv Tyler).
When she leaves him to re-enter a life of drugs and other vices Frank, let's say…overreacts. He adopts the alter ego of Crimson Bolt and takes to the streets in search of crime to defeat. And he does so incredibly violently. Super comes from Guardians of the Galaxy director James Gunn and really stretches the dark aspect of "dark comedy."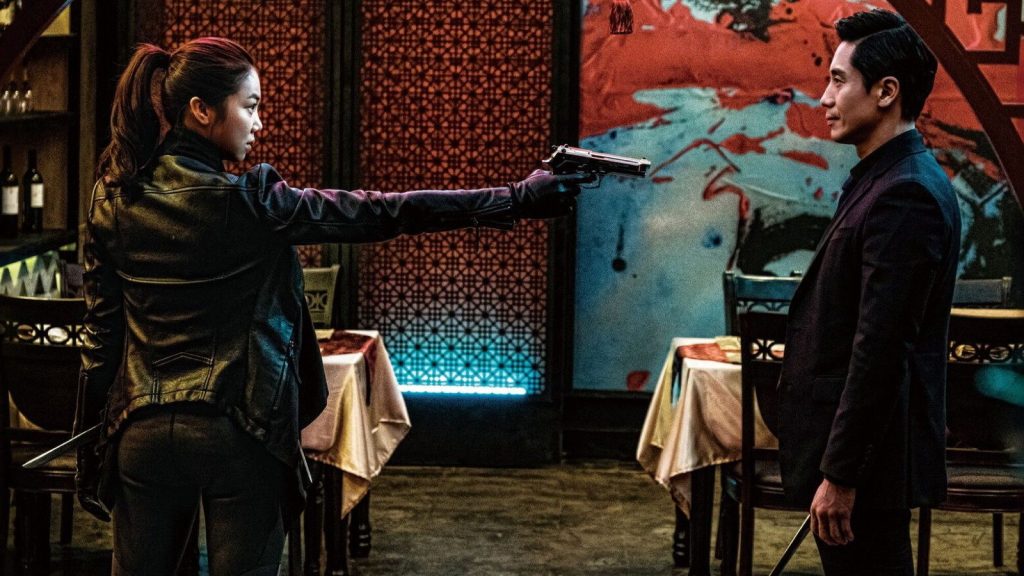 The Villainess
Ever wonder what La Femme Nikita would look like through a South Korean action lens? Well wonder no more as Jung Byung-gil's 2017 action film The Villainess takes its inspiration from the excellent European femme fatale movies of yore.
The Villainess follows an assassin (Kim Ok-vin) trying to break free from her obligations to the South Korean intelligence agency and live happily ever after under a new identity. Her employers are not too eager to let her go. The Villainess is a little Bourne Identity, a little John Wick, and all action.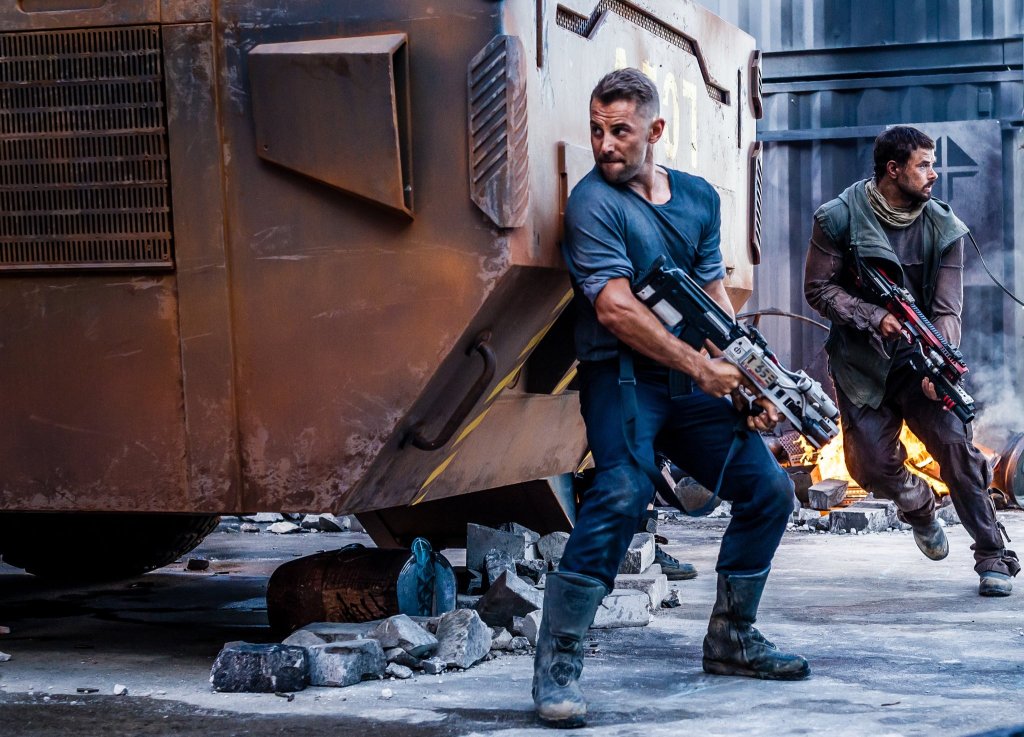 The Osiris Child
One thing you have to appreciate in any sci-fi action movie is confidence. And confidence is something you can't accuse The Osiris Child of not having. How else would you explain the ambitious full title of the film – The Osiris Child: Science Fiction Volume 1. Sadly there is no Volume 2 as of yet, but this Australian film is still fun sci-fi.
The Osiris Child takes place in an unspecified future on a newly-colonized planet. When a pack of destructive monsters break free from their containment facility on the planet, former nurse Sy Lombrok (Kellan Lutz) and lieutenant Kane Sommerville (Daniel MacPherson) must do track down Kane's daughter in the capital to keep her safe.