News
Canceled Ben Affleck Batman Movie Villain Details Reveal What Could Have Been
Ben Affleck opens up about his canceled solo Batman movie and finally reveals what his plans were for Joe Manganiello's Deathstroke.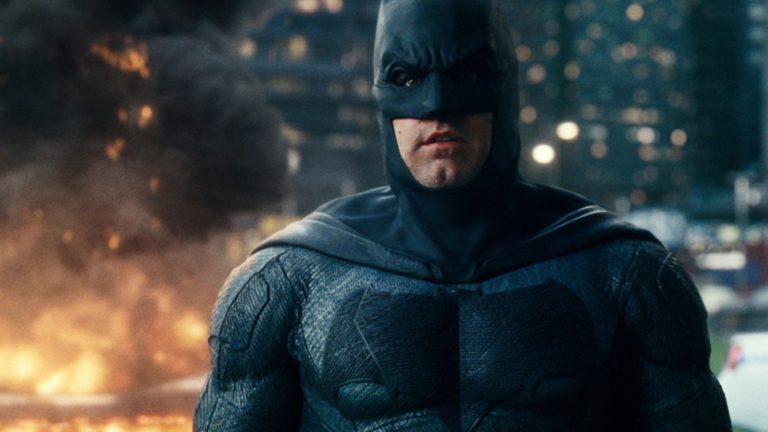 Before James Gunn defected from Marvel to make a coherent cinematic universe with Peter Safran, the DC Universe was defined by Zack Snyder. From his movie Batman v Superman: Dawn of Justice, Snyder was charged with launching a cinematic universe built around members of the Justice League. And while most members did get a movie (sorry, Cyborg), there was a surprising omission: Batman, the most bankable character in the DC stable.
Sure, Ben Affleck's Batman was the co-lead of Batman v Superman: Dawn of Justice, and arguably the lead of both versions of Justice League. And yeah, he did get a cameo in Suicide Squad and will drop by in The Flash next month. But we never got a solo movie Batman movie starring Ben Affleck. Although one was in the works for quite some time, intended to be directed by Affleck himself, it got stuck in production hell as Warner Bros. hemmed and hawed about its future direction. Eventually, Affleck himself bowed out, and Matt Reeves' year two story went forward, resulting in the excellent The Batman.
Speaking at the Full Circle event (via The Direct), a sort of celebration/closing commemoration of the Snyderverse, Affleck finally gave some details about his planned movie. It was even previously revealed that the intended villain was Deathstroke the Terminator, played by Joe Manganiello.
Affleck told attendees that Deathstroke would be part of his plan to "make interesting, nuanced, complex characters." For his film, Affleck thought it best to feature "a kind of massive one villain that is so formidable you just can't imagine how your protagonist is going to be able to overcome it." In his mind, that approach was preferable to the other option, where "you have to really sort of populate kind of, you know, Injustice – these big group villains – where you have to get all these different characters."
Although Deathstroke is primarily an antagonist for Batman's sidekick Robin/Nightwing and the Teen Titans, it's easy to see how he would fit the bill for Affleck's approach. A mercenary with heightened senses, first-class training, and a bundle of daddy issues, Deathstroke would make for a compelling counter to Affleck's older and more bitter Dark Knight.
Created by Marv Wolfman and George Perez, Deathstroke was driven against the Titans to get revenge for the death of his son Grant aka Ravager. Along the way, Slade drove away his two surviving children, Joseph aka Jericho and Rose aka Ravager II. And he had a skeevy relationship with Teen Titans turncoat Terra, but let's not get into that.
For Affleck, this complex backstory provided plenty of room to tell a compelling story. "I was at the time really trying to hone in and focus on that character and get into depth and detail about it to make him seem as impressive as I felt there was the opportunity to do," he told fans. "That's the only detail I have for you."
Although Affleck's movie never came to be, there's a lot more Batman to come on the big screen beyond June's The Flash. Not only will Robert Pattinson's Caped Crusader return for The Batman 2, but there will also be a new Batman and Robin introduced for the revamped DCU in Batman: The Brave in the Bold. Meanwhile, Manganiello's Deathstroke may have only hit the screen in a Justice League post-credit scene, but he and Rose did appear in animated form in Teen Titans Go! To the Movies.
And if there's one thing the legends have taught us, Batman and his baddies always return, even if it's not always in the way we expect.