News
The Flash: What Michael Keaton's Batman Return Was Like On Set
Michael Keaton's Batman returns in The Flash movie, and the film's director and producer detail how they got him to come back and his first day on set in a bat-suit in three decades.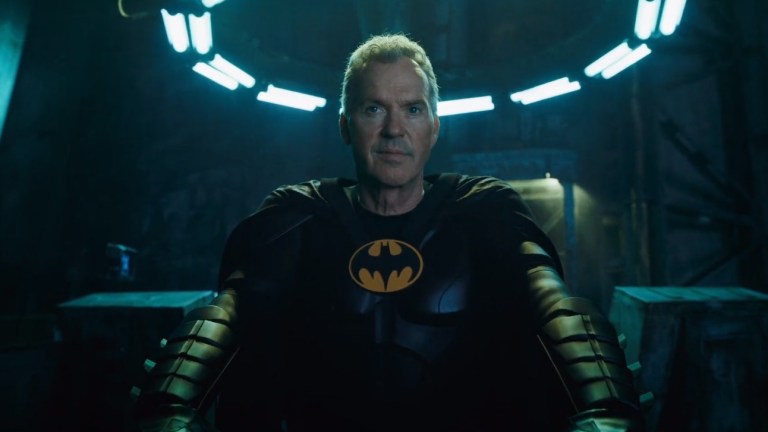 The Flash has finally released a full trailer, one that leans as heavily on its Batman connections as it possibly can. That's no surprise, considering that this movie prominently boasts the return of Michael Keaton to the role of the Dark Knight for the first time in 30 years, a feat that even the most fervent DC fans would have once considered impossible.
And despite the very public troubles of star Ezra Miller, the uphill battle of public perception that films tied to the soon-to-be-defunct DCEU face, and the dawning of a new era under DC Studios chiefs James Gunn and Peter Safran over the next few years, The Flash got a serious vote of confidence from Warner Bros. with an early screening at CinemaCon in Las Vegas and a press event in Los Angeles that yielded positive reactions. And while the film is indeed a colorful and ambitious superhero adventure, the long shadow cast by Keaton's Batman is almost inescapable. But The Flash director Andy Muschietti and producer Barbara Muschietti told some surprisingly lighthearted tales about the Dark Knight's return to a crowd of journalists on the Warner Bros. lot.
"He is the most energetic human being you'll ever meet," Barbara Muschietti said of Keaton. "It's insane. One of the missions is when you had him on set, you had to be on the ball 100% and keeping him busy because you don't want that man bored."
To drive that point home, the pair shared an anecdote surrounding how they got Keaton to return to the role, which involved taking the actor out for lunch at an Italian restaurant, a date that he arrived to in a unique way. "He came in jogging," she said. "We had food, he literally rolled the script under his arm, and left jogging." Seems like something Bruce Wayne would do.
But Keaton, who famously sent up his time as a superhero in 2014's Birdman, took his return to the cape and cowl seriously. The Batcave set for The Flash was built in full at Warner Bros. Studios Leavesden ("except for the full waterfall…it's all entirely practical," Andy Muschietti promised), and the production took advantage of that majesty for Keaton's first day on set back in costume. A costume, it should be noted, that while visually evocative of his classic looks from Tim Burton's Batman and Batman Returns was tweaked by the film's costume designer Alexandra Byrne just enough that the actor could "move his neck [and] lift his leg" Barbara Muschietti revealed.
"When he arrived to the set, the Batcave was already finished," Andy Muschietti said. "He was lit and everything and he stayed like this for a while. I didn't want to interrupt him or anything, I just wanted him to just take it in. Who knows what was going on [in his head], but something was going on there. And it was funny, because at one point were the first thing that we shot where he's wearing the full suit, he's like, 'can you take a picture? It's for my grandson.'"
We're going to choose to imagine that Keaton asked that question in his full, classic Batman growl.
The Flash opens in theaters on June 16.