Features
Barbie Cast: Who Plays Ruth, Sugar Daddy Ken, and All the Other Kens and Barbies?
Meet the Barbies, Kens, and Real World denizens that bring Greta Gerwig's Barbie movie to life.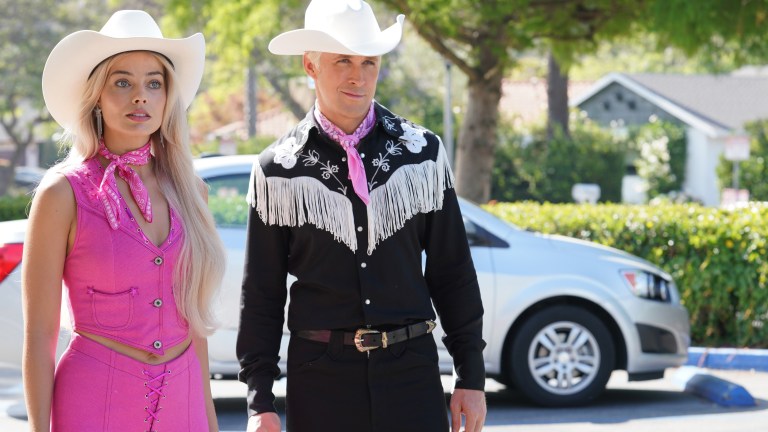 Barbie may be everything, and Ken is just Ken, but what about the people in the Real World they meet along the way? Greta Gerwig's Barbie, based on the popular dolls, is a hyper-stylized take on the Mattel toys that sees the titular doll journey from Barbie Land to the Real World on a quest of self-discovery.
This movie definitely looks the part, but it wouldn't be what it is without its incredible all-star cast full of award-winning actors and familiar faces. Here's what you need to know about the Barbie characters and the actors who play them.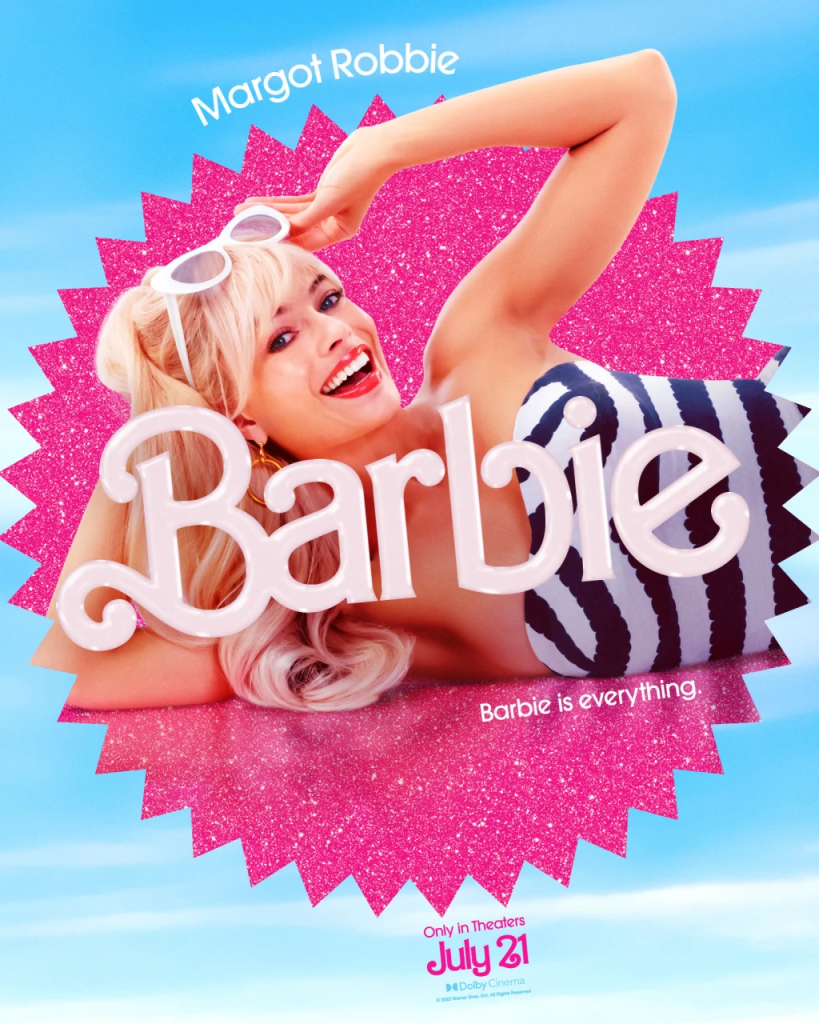 Margot Robbie is Barbie
In addition to producing the movie, Margot Robbie plays a Barbie doll who has an existential crisis and is forced to go on a journey from Barbie Land to the Real World to find answers. She's everything, but is that enough? Robbie is most known for playing Harley Quinn in Suicide Squad, The Suicide Squad (yes these are two different movies), and Birds of Prey, though she has also gained recognition for her roles in movies like The Wolf of Wall Street and I, Tonya.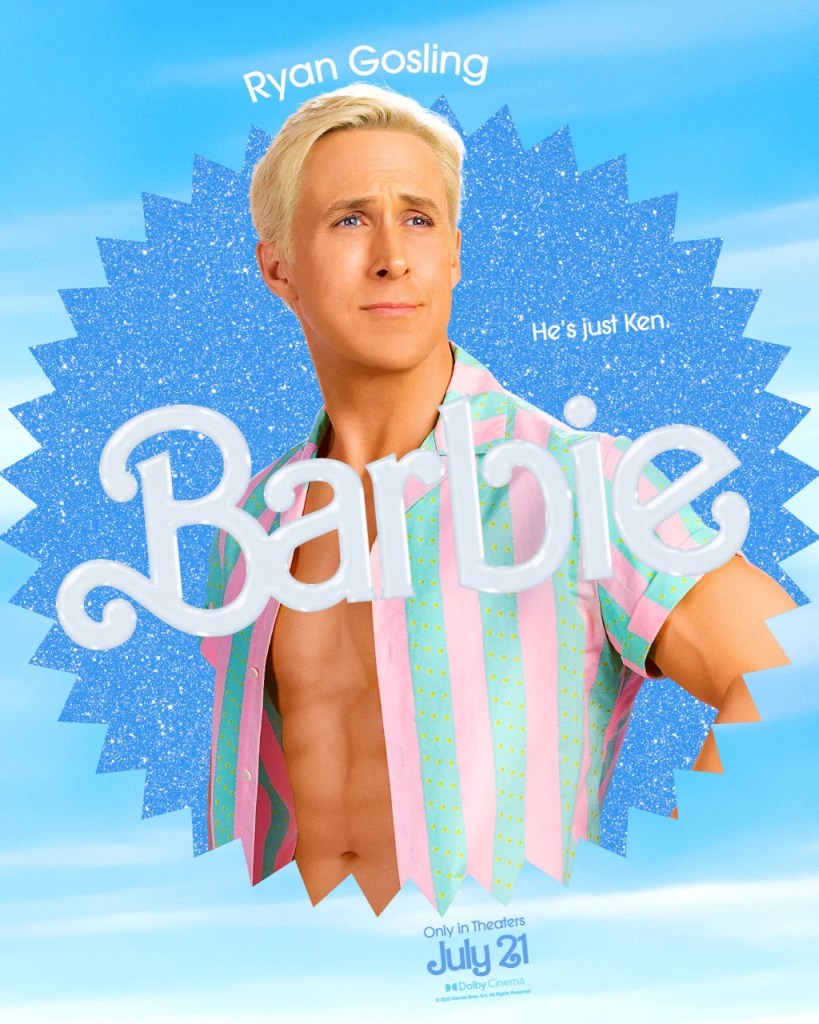 Ryan Gosling is Ken
Ryan Gosling plays one of the many Ken dolls in Barbie Land. His job is beach, not surfer or lifeguard, just beach! He's Barbie's boyfriend and goes with her to the Real World. Gosling has taken on a variety of roles in his career thus far, though you most likely recognize him from movies like La La Land, Blade Runner 2049, Crazy, Stupid, Love, and The Nice Guys.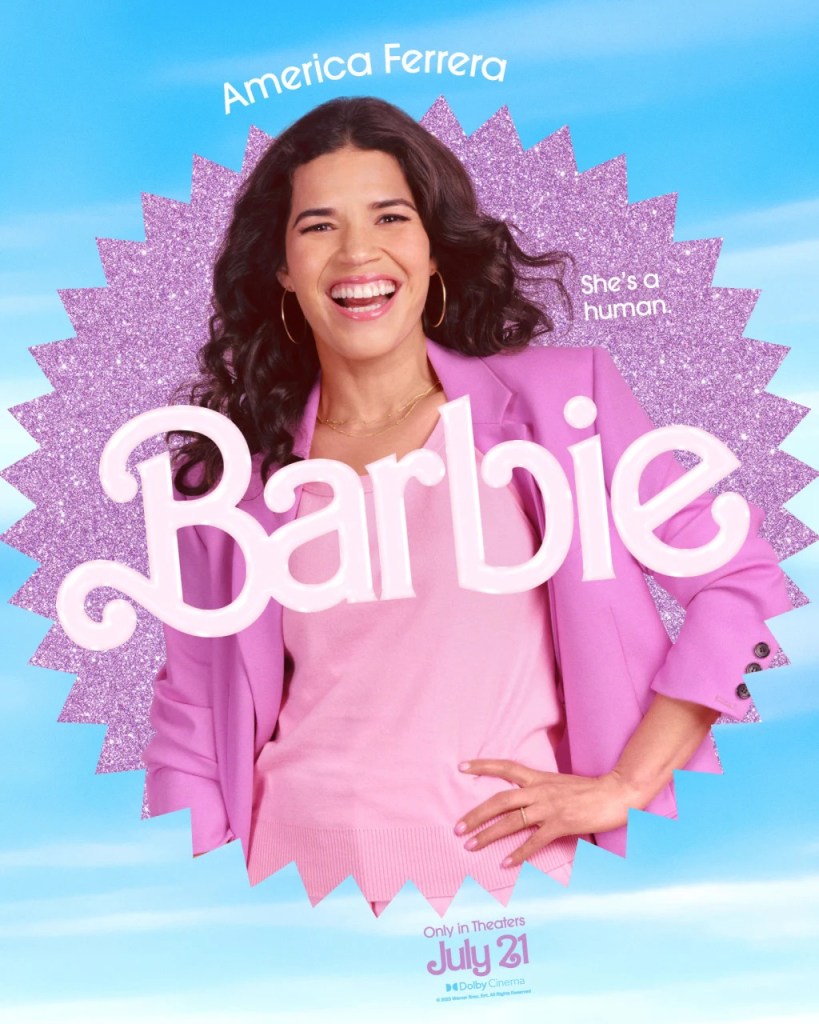 America Ferrera is Gloria
Gloria is a Mattel employee in the Real World who finds Barbie and helps her on her journey. Gloria is played by America Ferrera, who has also starred in the TV shows Ugly Betty and Superstore as well as both movies in The Sisterhood of the Traveling Pants series. She has also lent her voice to the character Astrid in Dreamworks' animated How to Train Your Dragon saga.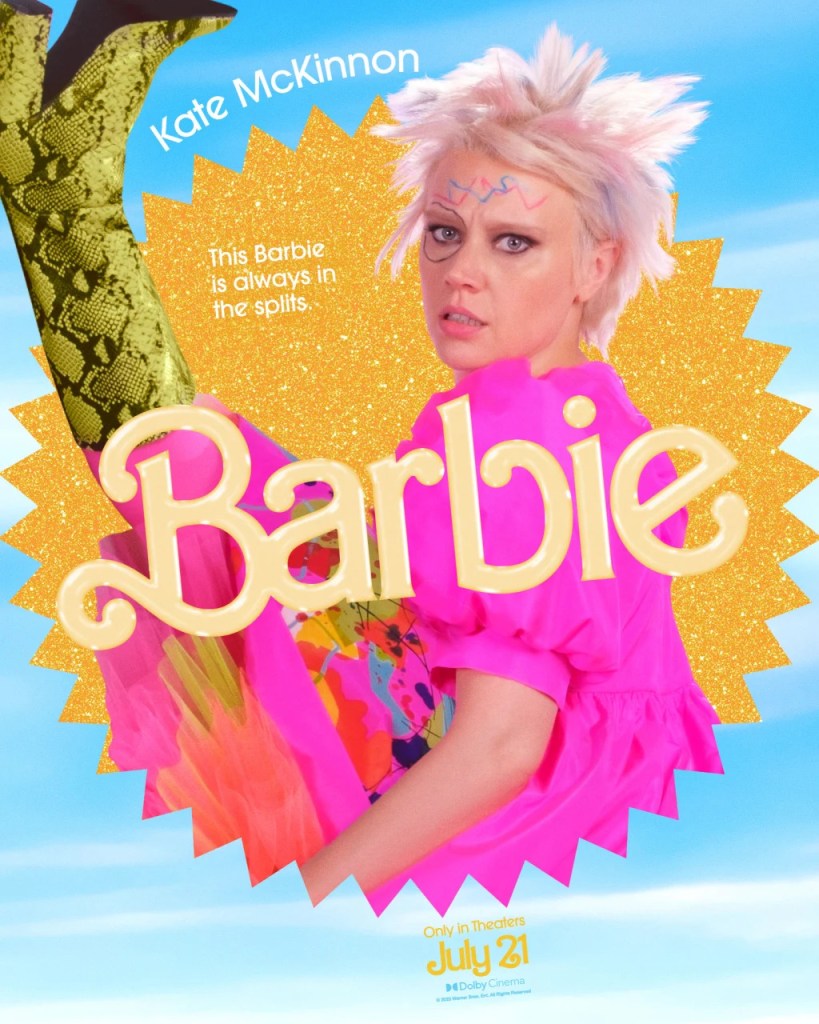 Kate McKinnon is Gymnast Barbie
Kate McKinnon is playing a well-played-with version of Gymnast Barbie. Her character poster says that she is "always in the splits" and she represents that one Barbie that everyone destroyed as a kid with doodles all over her face and her hair haphazardly cut. In this trailer, she can be seen offering Barbie advice as a Morpheus type character who is able to see more clearly how the world truly works both within and outside of Barbie Land. McKinnon is most known for her zany characters in Saturday Night Live, although she has also brought her comedic talents to movies like Ghostbusters and The Spy Who Dumped Me.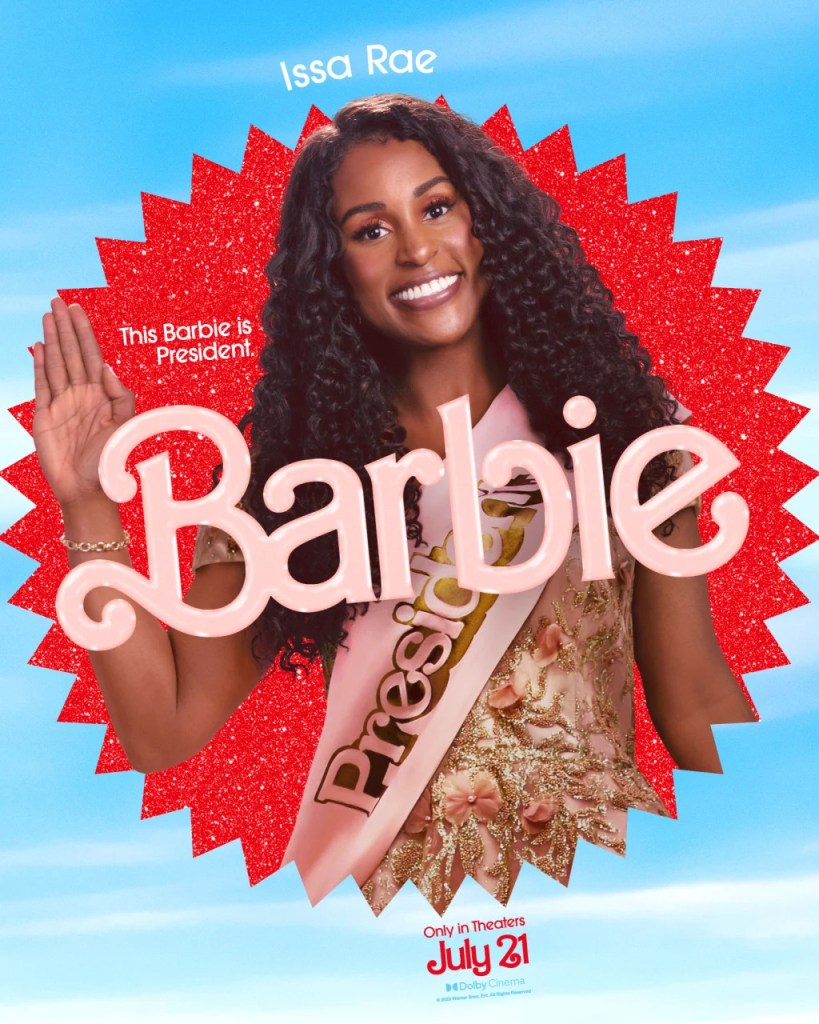 Issa Rae is President Barbie
Issa Rae's Barbie is President of Barbie Land, though she still finds time to attend Barbie's raging parties. You may recognize Rae as the creator and star of HBO's Insecure, or from her roles in The Lovebirds and The Photograph. She is also the voice of Jessica Drew in Spider-Man: Across the Spider-Verse.
Will Ferrell is the CEO of Mattel
Will Ferrell plays the CEO of Mattel, who Barbie comes into contact with on her journey to the Real World. His character poster says to call him "mother," so it's no surprise he has a weird, possessive attitude toward Barbie. This isn't the first time that Ferrell has played a CEO with villainous tendencies, having voiced President Business in the Lego Movie franchise. Ferrell is also known for his roles in movies like Elf, Anchorman, and Step Brothers. He recently starred alongside Ryan Reynolds in the Apple TV+ holiday movie Spirited.
Hari Nef is Doctor Barbie
Hari Nef's Barbie is the Doctor of Barbie Land and the Barbie everyone goes to when they feel a little weird, or end up with flat feet like Margot Robbie's Barbie does (the horror!). Nef recently appeared in HBO's The Idol and Max's Sex and the City sequel series And Just Like That, though you may also recognize her from the Peacock original movie Meet Cute.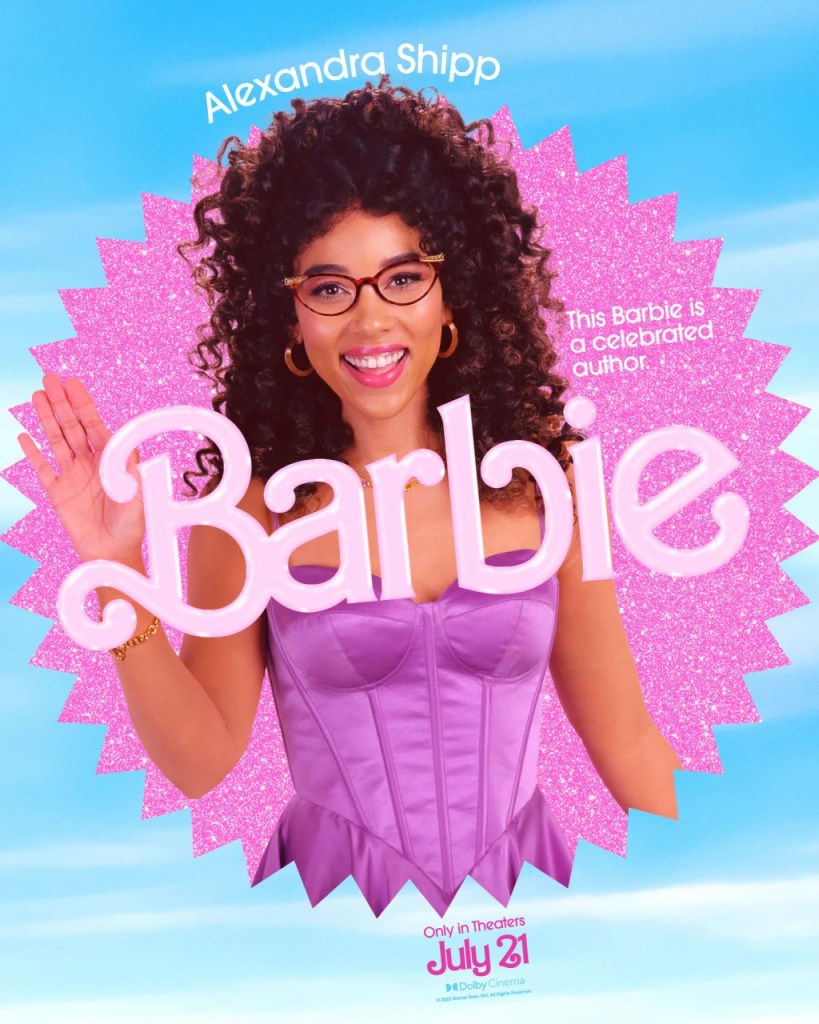 Alexandra Shipp is Writer Barbie
Alexandra Shipp plays Writer Barbie, who is a celebrated author in Barbie Land. Shipp is well known for playing a young Storm in X-Men: Apocalypse and X-Men: Dark Phoenix, although she also gained recognition for her role as Susan in tick, tick… BOOM!. You may also know her from the horror comedy Tragedy Girls.
Emma Mackey is Physicist Barbie
Emma Mackey plays Physicist Barbie, who has won a Nobel Prize in Barbie Land for her work. Mackey is most known for her role as Maeve in Sex Education. She has also appeared in the movie Death on the Nile.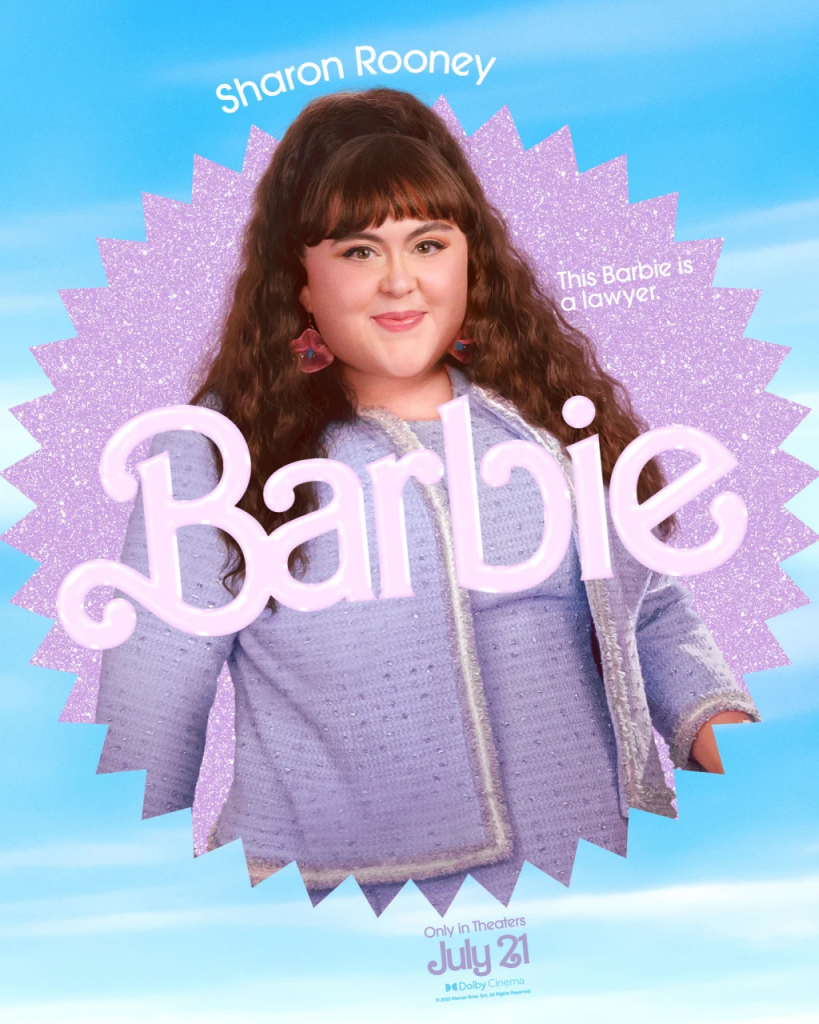 Sharon Rooney is Lawyer Barbie
Sharon Rooney's Barbie is a lawyer. Before her role in Barbie, Rooney appeared in Dumbo, My Mad Fat Diary, and Finding Alice.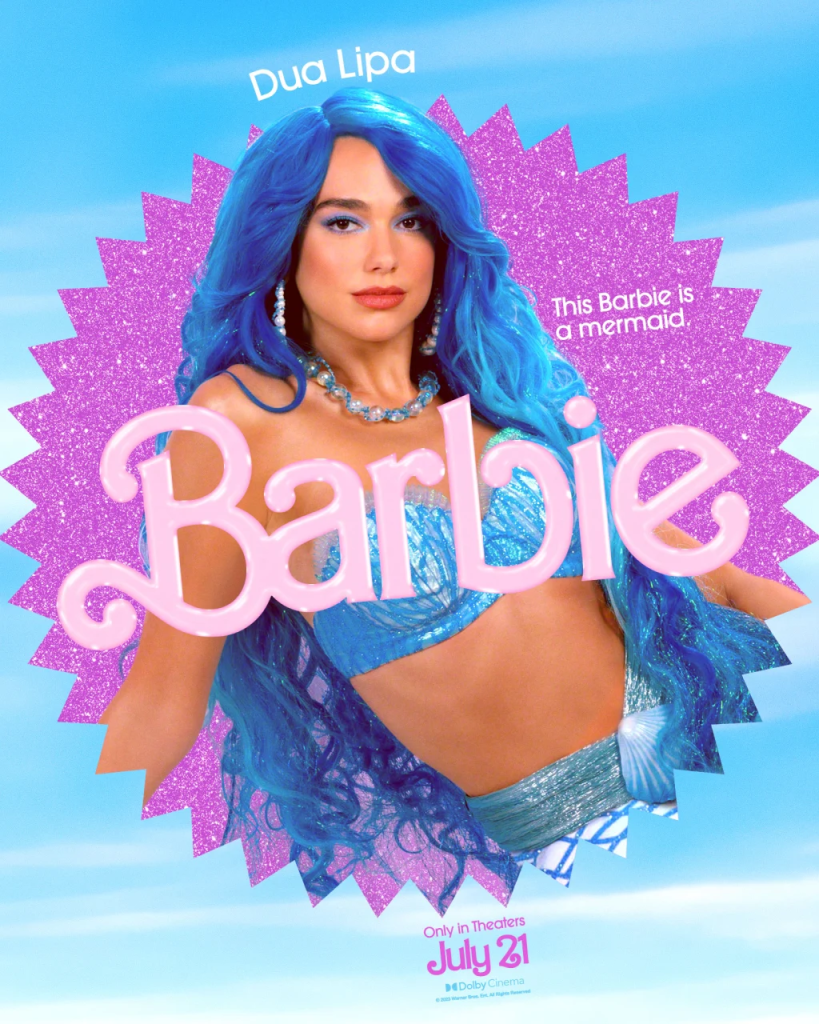 Dua Lipa is Mermaid Barbie
Dua Lipa plays Mermaid Barbie. Although this is her first acting role, Dua Lipa is a well-known singer whose song "Dance the Night" can be found on the movie's soundtrack.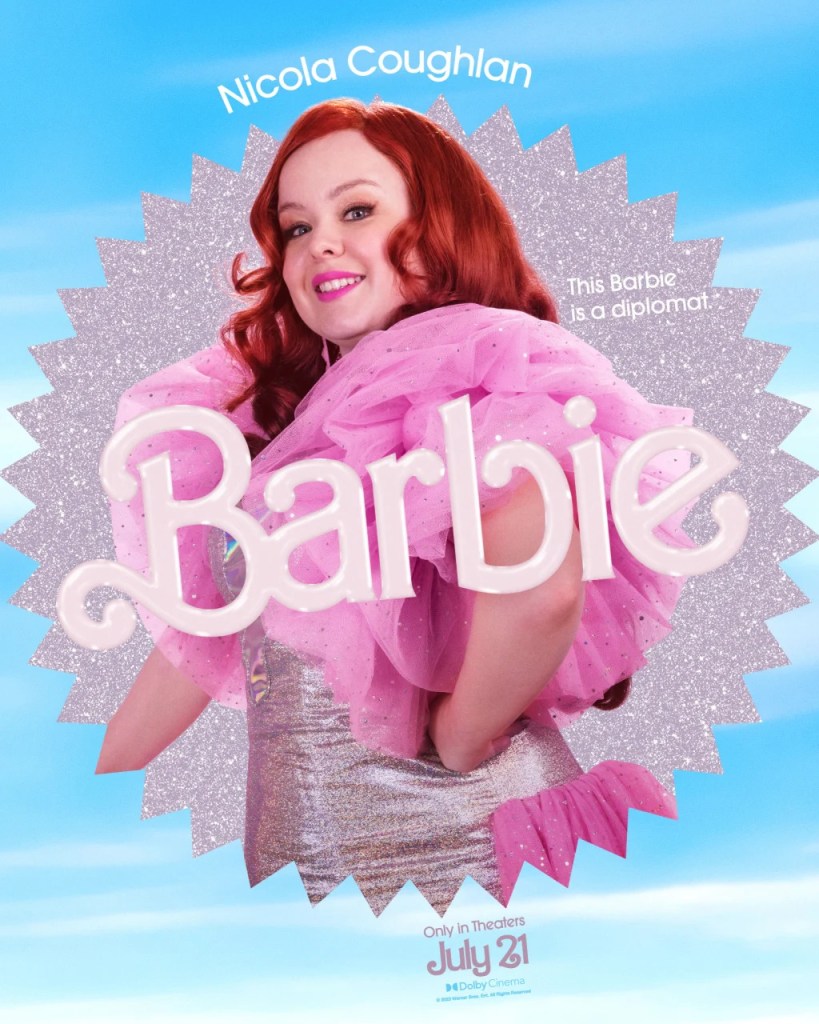 Nicola Coughlan is Diplomat Barbie
Nicola Coughlan's Barbie is a Diplomat. Coughlan is most known for her roles in Bridgerton and Derry Girls, although you can also see her in the Hulu original series Harlots.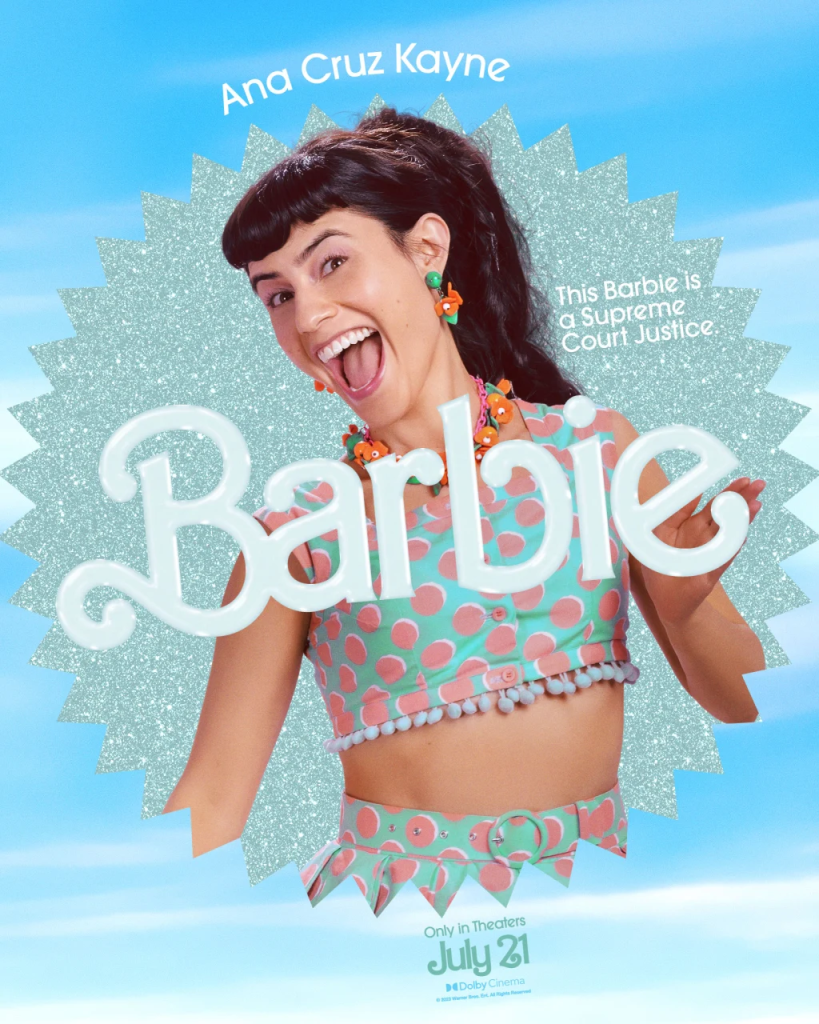 Ana Cruz Kayne is Judge Barbie
Ana Cruz Kayne plays Judge Barbie, a justice on the Barbie Land Supreme Court. Before appearing in Barbie, Cruz Kayne had roles in Greta Gerwig's Little Women and the movie Another Earth. You can also see her in the upcoming Netflix series Painkiller.
Ritu Arya is Journalist Barbie
Ritu Arya plays journalist Barbie, who has won a Pulitzer for her work in Barbie Land. Arya is most recognizable from her role as Lila Pitts in The Umbrella Academy, but you can also find her kicking ass in Polite Society and Red Notice.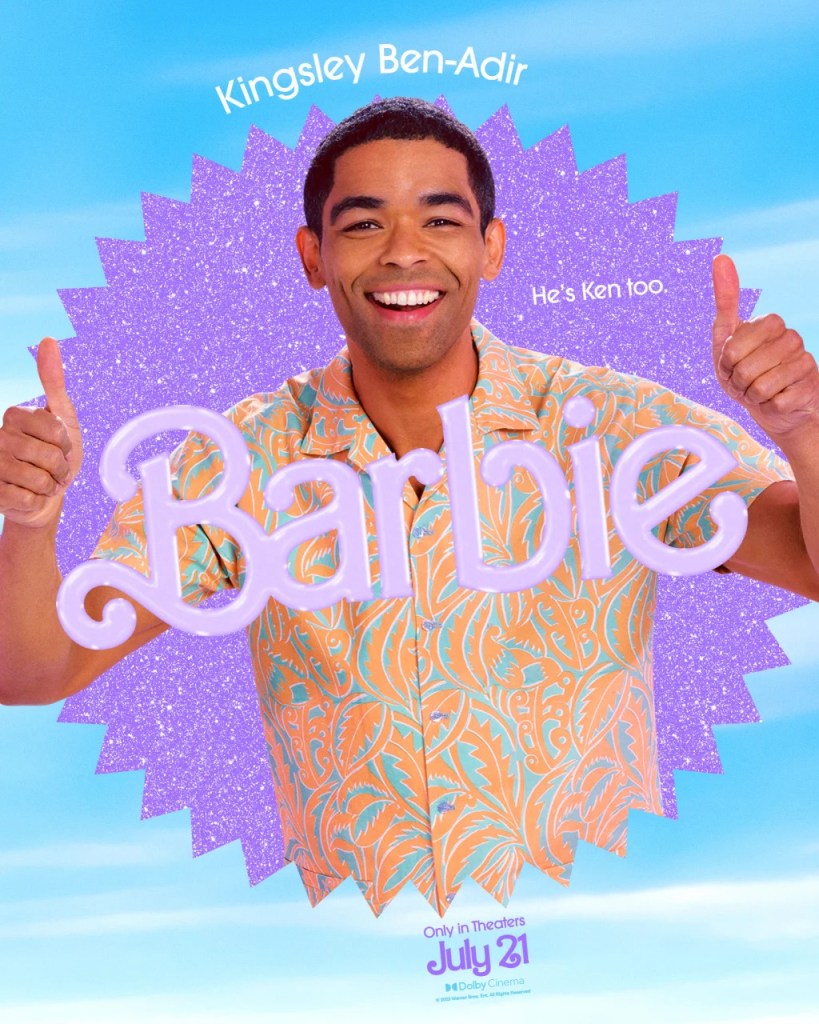 Kingsley Ben-Adir is Ken
Kingsley Ben-Adir plays another Ken in Barbie Land. He is friendly with Ryan Gosling's Ken, as he sides with him under the looming threat of a Beach Off. Kingsley Ben-Adir can currently be seen as the Skrull leader Gravik in Marvel's Secret Invasion. You may also recognize him from Hulu's High Fidelity series and from his role as Malcom X in Regina King's One Night in Miami.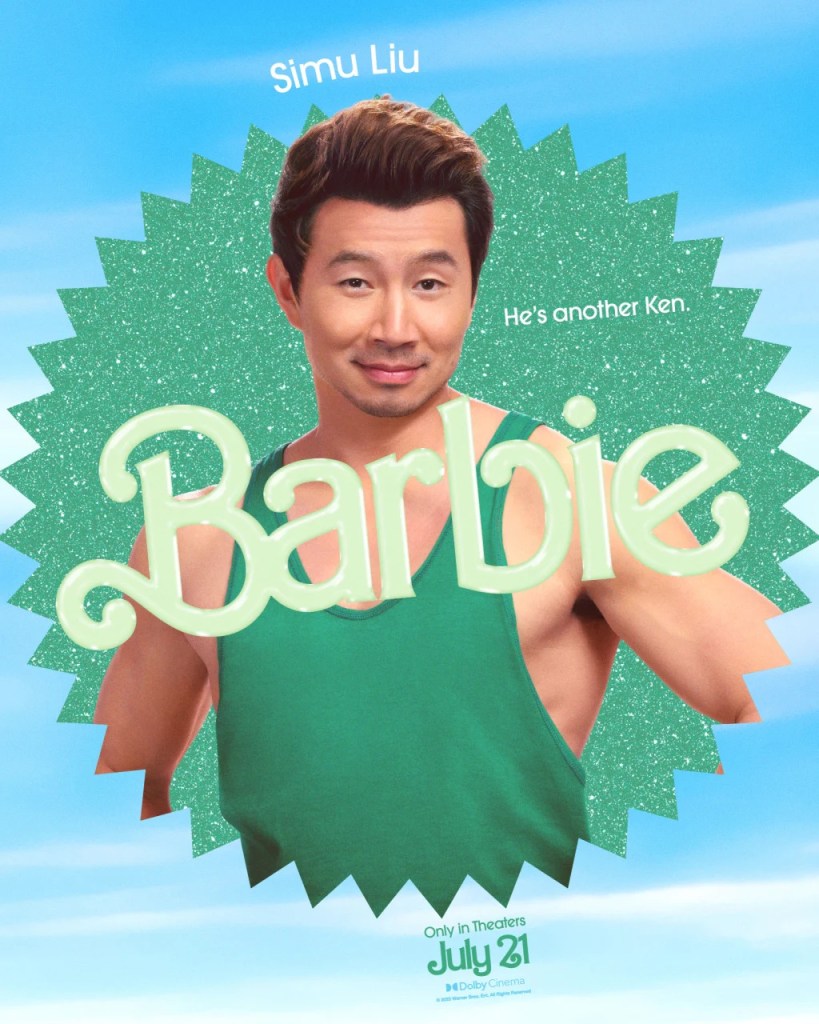 Simu Liu is Ken
Simu Liu plays yet another Ken in Barbie Land. Ryan Gosling's Ken and Liu's Ken don't get along and challenge each other to a Beach Off. Liu is most known for his role as Shang-Chi in Marvel's Shang-Chi and the Legend of the Ten Rings and his role as Jung in the Canadian TV series Kim's Convenience. He also made an appearance as himself in season 3 of The Other Two.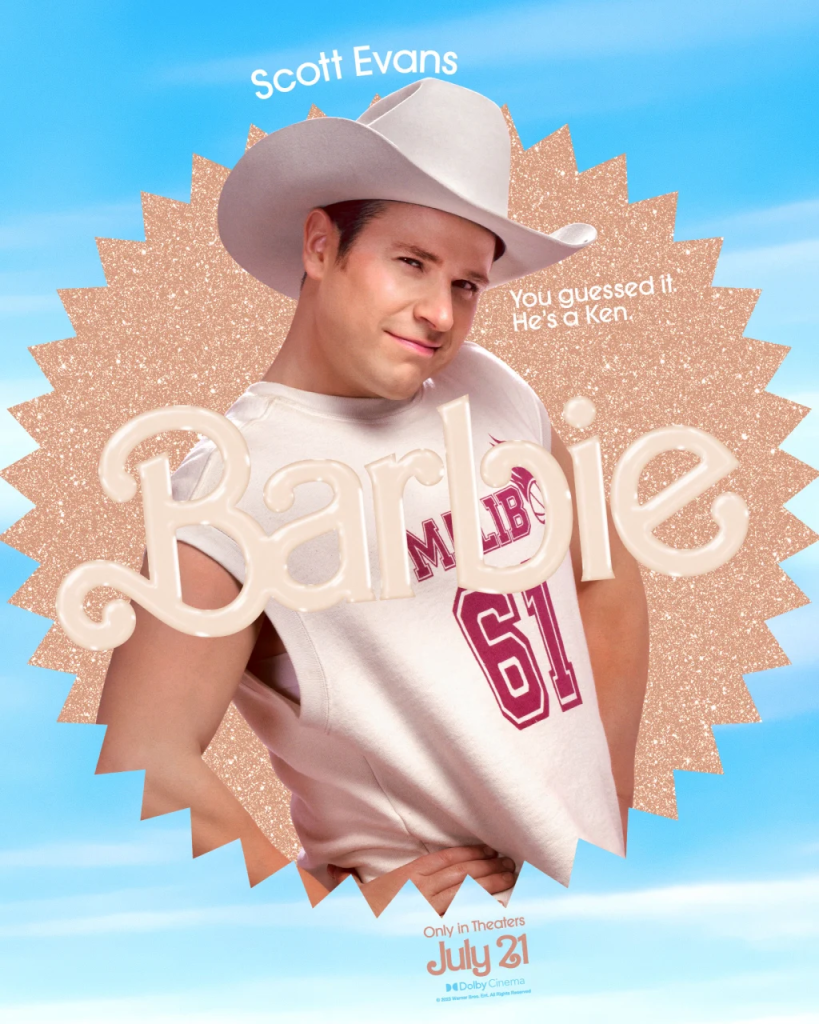 Scott Evans is Ken
Scott Evans is also playing a Ken in Barbie Land. Scott is the brother of Chris Evans, and appeared in his directorial debut Before We Go. You may also recognize Scott from his appearances in Almost Love, Grace and Frankie, and Insecure.
Ncuti Gatwa is Ken
Ncuti Gatwa plays, you guessed it, another Ken in Barbie Land. But like, an incredibly stylish one. You most likely recognize Gatwa from his role as Eric in Sex Education, but the actor is also set to make his debut as the 15th Doctor in Doctor Who later this year.
John Cena is Merman Ken
Playing a more unique take on Ken is John Cena, who brings his talents to the role of Merman Ken in Barbie. Cena is most famous for performing as a wrestler in the WWE, but has recently become just as well known for his acting roles. You likely recognize him as Christopher Smith a.k.a Peacemaker from James Gunn's The Suicide Squad and the sequel series Peacemaker. Cena has also appeared as Jakob Torreto in The Fast and the Furious franchise as well as the Transformers prequel Bumblebee.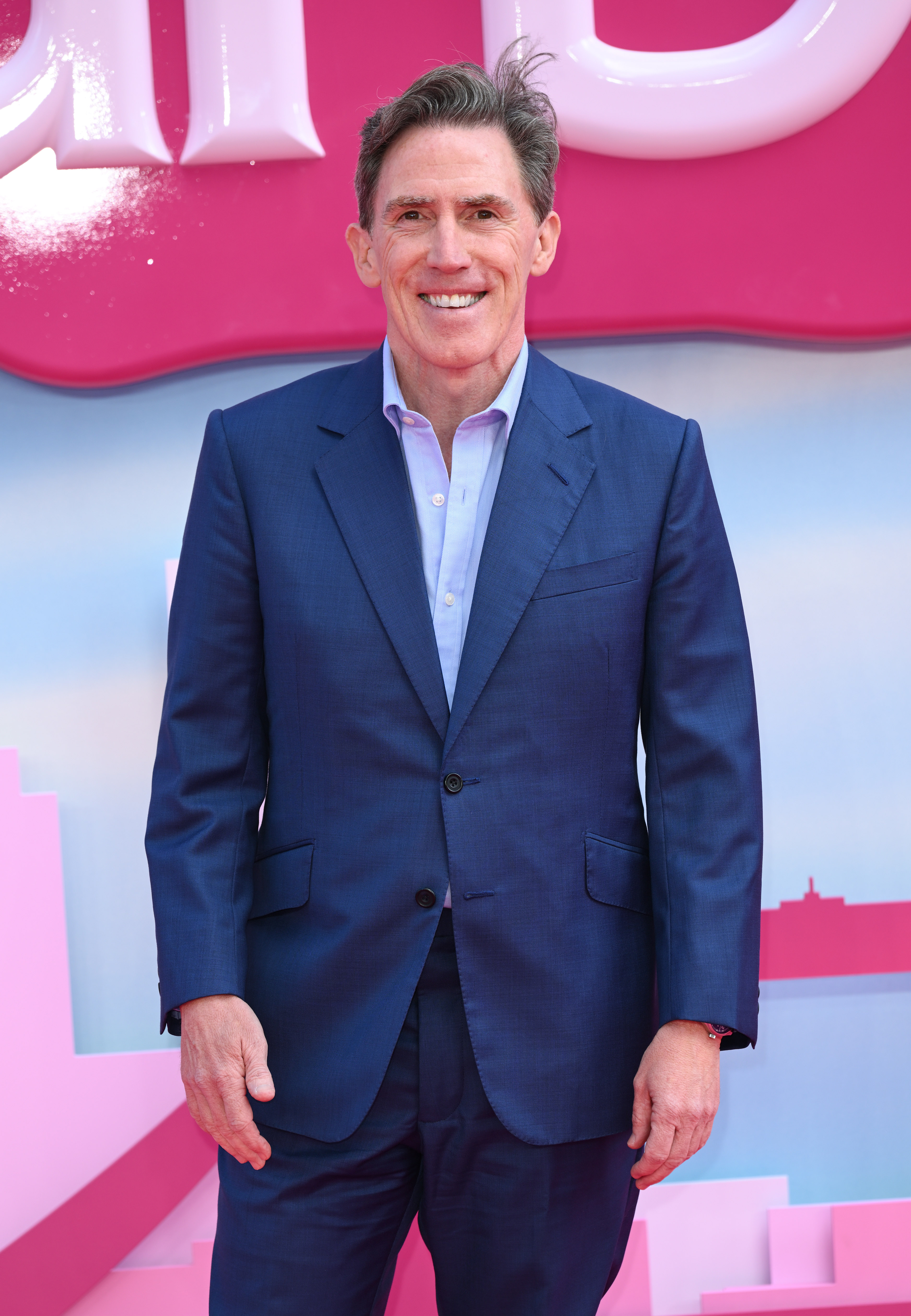 Rob Brydon is Palm Beac Sugar Daddy Ken
Welsh actor Rob Brydon cameos as…Palm Beach Sugar Daddy Ken. Yes, released in 2009, this Ken was aimed at adults with a passion for fashion. You've seen Brydon before on the comedy series Supernova, the sitcom Gavin & Stacey, as well as BBC show The Trip.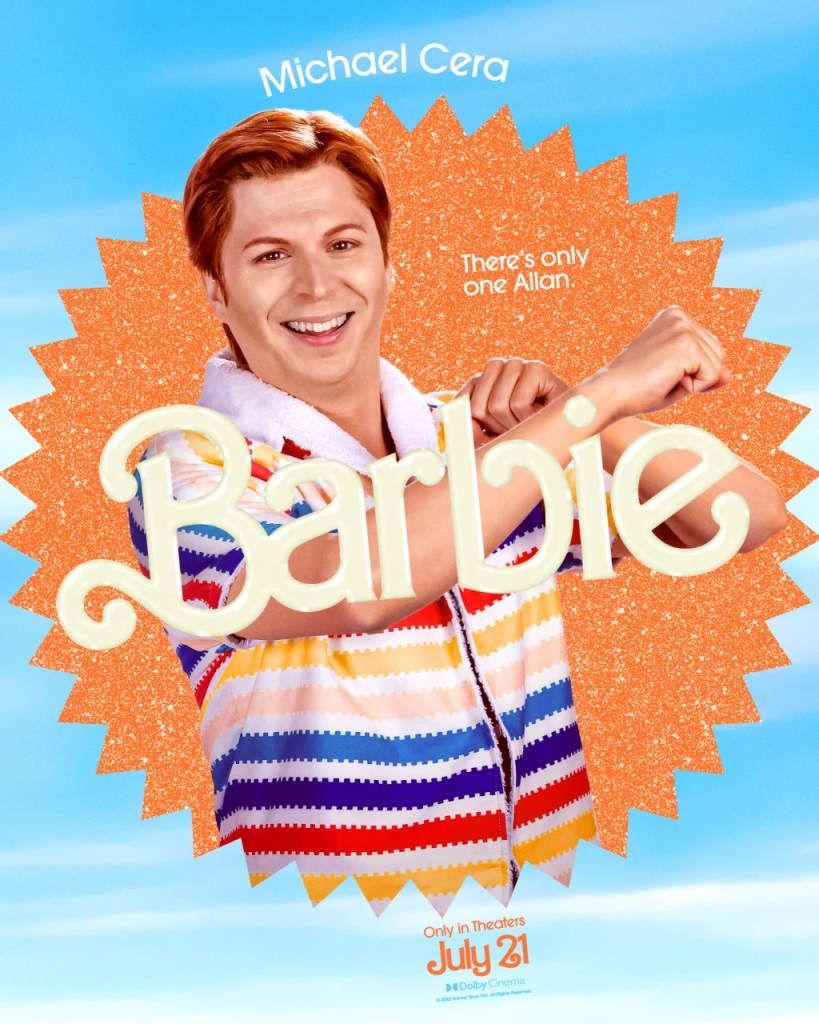 Michael Cera is Allan
Michael Cera plays Allan, a now discontinued doll who was introduced in 1964 as Ken's best friend who could also wear his clothes. It's likely why Cera's character poster for the movie says "there's only one Allan." Cera is most known for his roles in projects like Superbad, Scott Pilgrim vs. the World, and Arrested Development, though he also made an appearance in the recent sixth season of Black Mirror.
Emerald Fennell is Midge
Emerald Fennell plays Midge, a doll introduced in 1963 as Barbie's best friend. According to Barbie lore, she was often paired with Allan and the two would double date with Barbie and Ken. Like Allan, Midge has been mostly discontinued, with occasional re-releases. Her inclusion is a fun call-back for die-hard Barbie fans. Emerald Fennell is well known for directing the divisive movie Promising Young Woman, but the filmmaker has also appeared in The Crown, Call the Midwife, and Vita & Virginia.
Ariana Greenblatt is Sasha
Ariana Greenblatt plays Sasha Gloria's daughter, who also meets Barbie during her journey in the Real World. Greenblatt starred as young Gamora in Avengers: Infinity War, although you may also recognize the young actor from her role in the Disney Channel original series Stuck in the Middle and the recent Adam Driver-led dinosaur action film 65.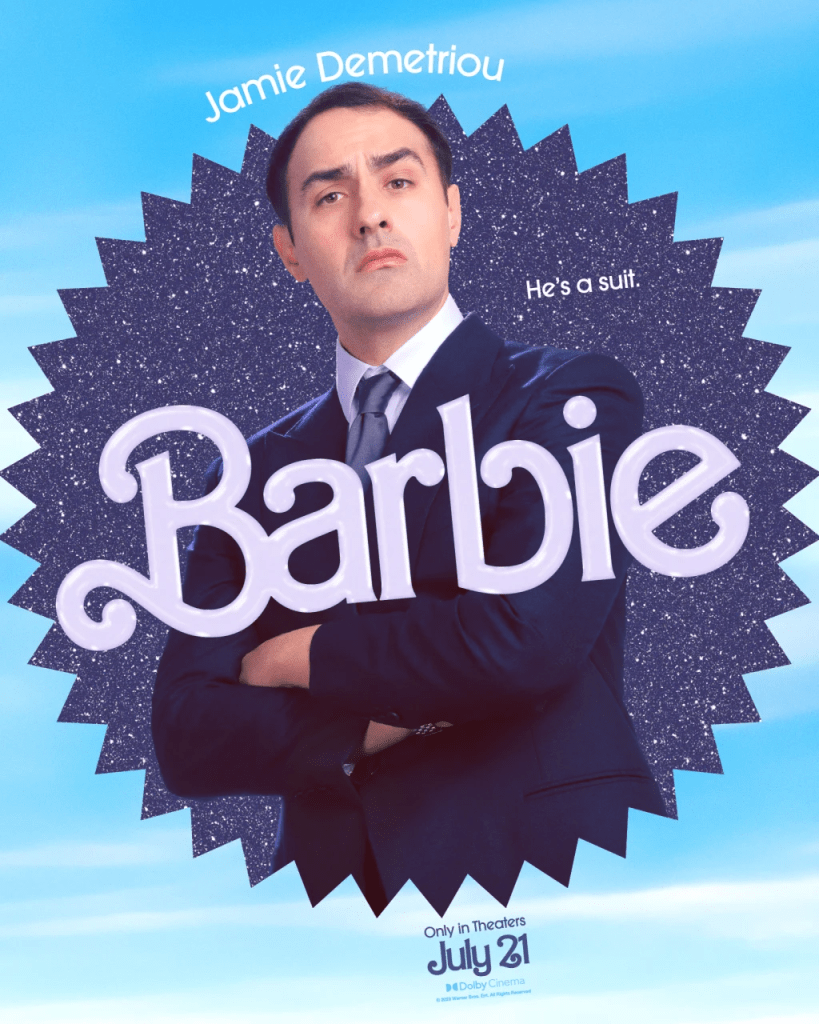 Jamie Demetriou is a Mattel Executive
Jamie Demetriou plays a Mattel employee who works under Will Ferrel's CEO. You may recognize the actor from his roles in Stath Lets Flats, Paddington 2, The Afterparty, and Disney's live-action Pinocchio remake.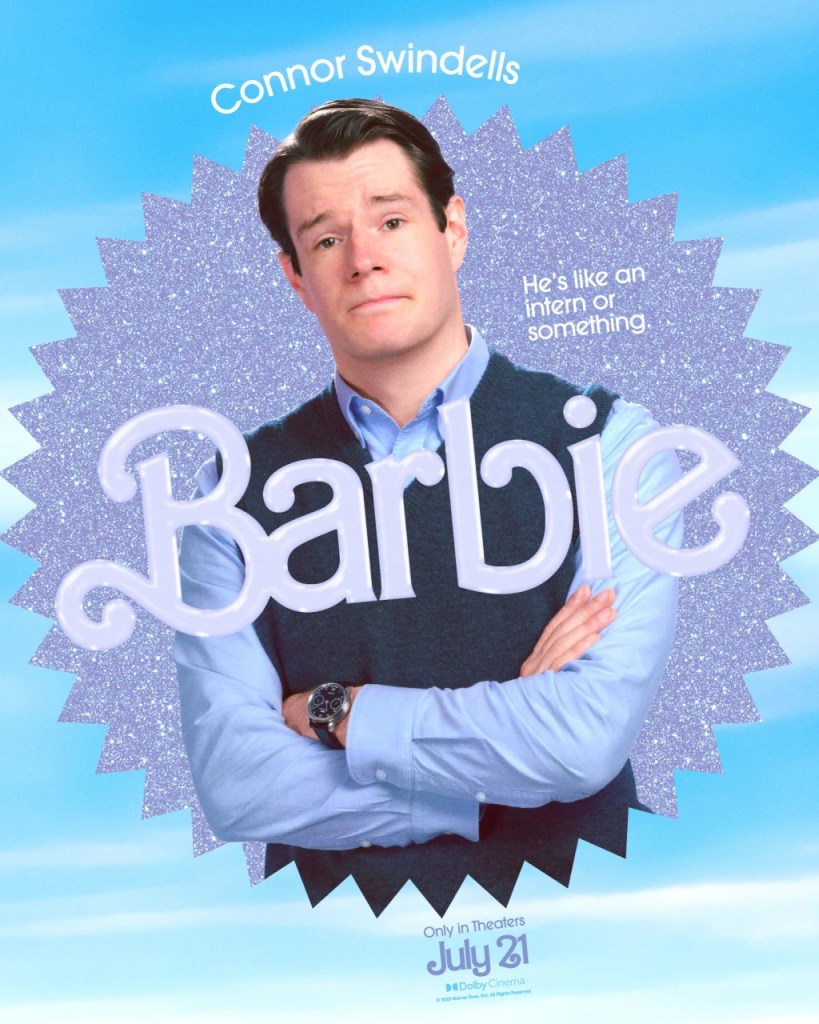 Connor Swindells is a Mattel Intern
The third Sex Education alum to join the cast, Connor Swindells plays a Mattel Intern in Barbie. The actor can also be seen in Emma, Rogue Heroes, and Barbarians.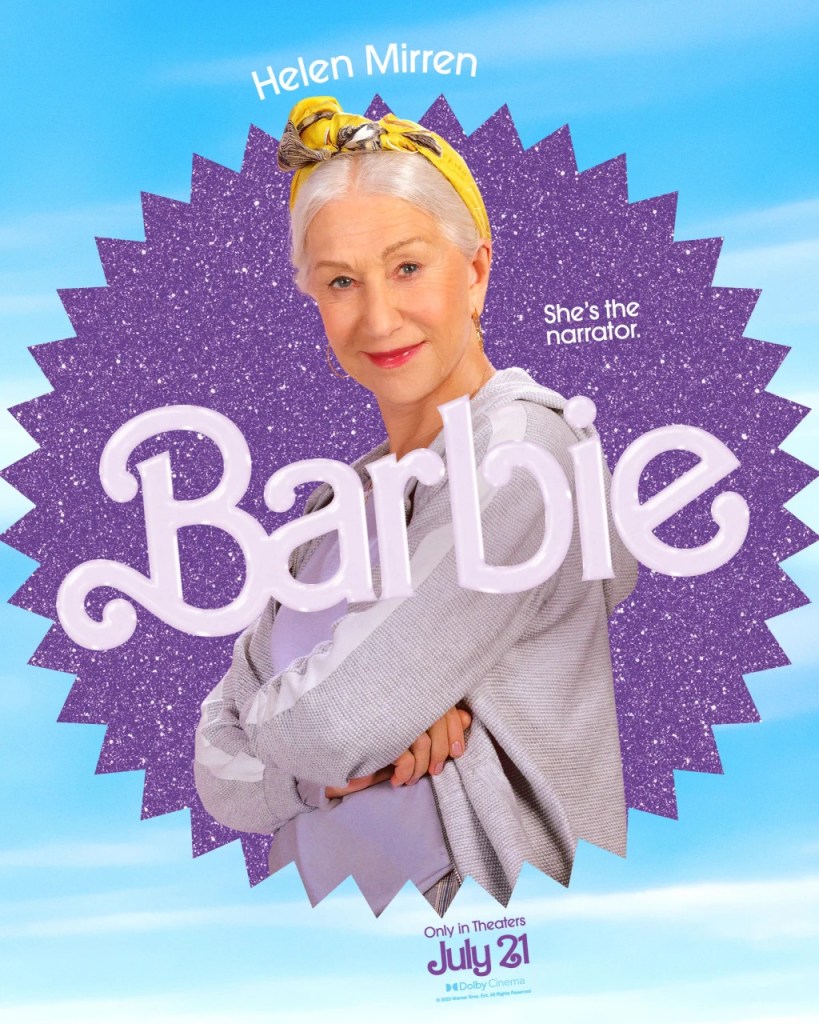 Helen Mirren is the Narrator
The Narrator of Barbie's journey is voiced by none other than Dame Helen Mirren herself. The talented actor is known for a variety of roles from serious dramas like The Queen to popular franchises like The Fast and the Furious, where she stars as Magdalene Shaw, and the DCEU, where she recently appeared as the villainous Hespera in Shazam! Fury of the Gods.
Rhea Perlman is Ruth
Rhea Perlman plays a fictionalized version of Barbie creator Ruth Handler. The legendary actor is most known for playing Carla in Cheers, though she has recently lent her unique voice to projects like Star Wars: The Bad Batch and Poker Face.
Ann Roth is Herself
The legendary Ann Roth cameos to share a meaningful moment with Barbie in the movie. This may be Roth's first on-screen performance, but she has been a fixture in the industry for decades. The renowned costume designer is known for her work in movies like Ma Rainey's Black Bottom, The Birdcage, and The Stepford Wives.
Barbie is out in theaters now.