Features
Alex Rider: Operation Stormbreaker – Why Did the Film Fail to Launch a Movie Franchise?
A star-studded cast and a script from Anthony Horowitz himself couldn't make an Alex Rider film franchise take flight in the noughties. So what went wrong?
There's a sense that history is repeating itself right now, with our entertainment overlords once again deciding that a live-action adaptation of Anthony Horowitz's Alex Rider novels is exactly what we need. But long before the upcoming Amazon Prime series was a twinkle in anybody's eye, a feature-length film starring some high-profile British actors arrived in cinemas in 2006.
That film was Alex Rider: Operation Stormbreaker (or simply Stormbreaker, as it was called in the UK). A fairly faithful adaptation of the first book in Horowitz's series, with a few added action scenes and beefed out roles for the supporting players, the Stormbreaker movie was an inoffensive way to spend a brisk 93 minutes.
The companies that invested in the film – which included The Weinstein Company in the US, and MPC, Samuelson Productions and Isle Of Man Film in the UK – presumably went into the production of the movie hoping to spark an on-going film franchise. After all, Harry Potter was all the rage at the time, and the Alex Rider series boasts 11 books to Potter's 7.
Those Stormbreaker sequel books, however, were never adapted into films. Operation Stormbreaker ended up being a one-off movie, paving the way (inadvertently) for Sony to return years later and put this rebooted TV series into production. (Interestingly, it looks like the Amazon Prime series will skip over most of the events in the Stormbreaker book, instead basing its main season one mystery on Point Blanc – the second book in the series.)
But what went wrong with Operation Stormbreaker? Why were there no sequels, and why did that film franchise fail to take flight? Read on to learn all…
It looked so good on paper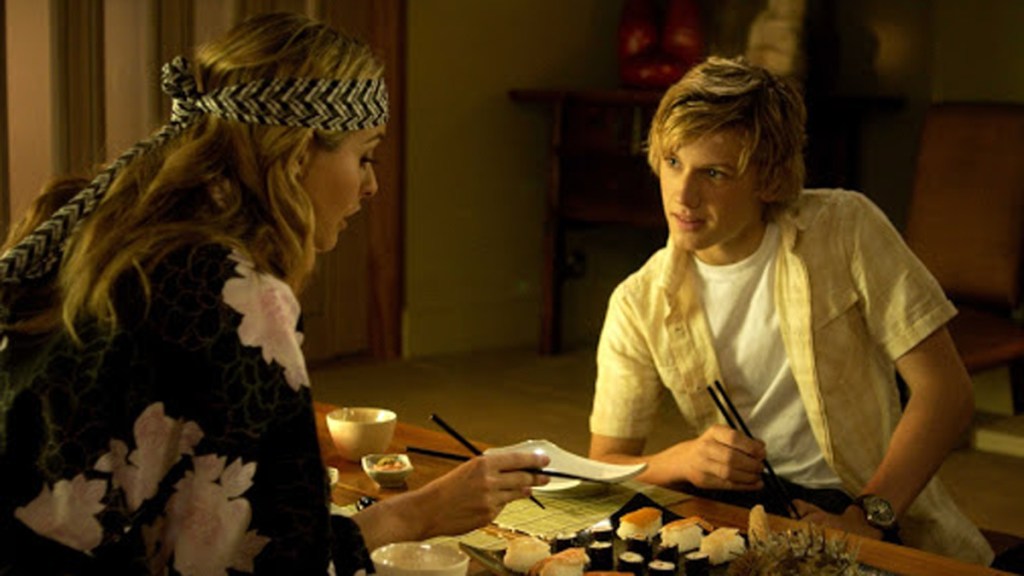 First off, let's take a moment to appreciate just how good the Stormbreaker film looked on paper. The script was penned by book series author Anthony Horowitz himself, and Geoffrey Sax (director of the Doctor Who TV movie, among other things) looked like a safe pair of hands in the director's chair.
The production also managed to snare a certain Donnie Yen (the star of Ip Man, who is arguably best known now for his performance as Chirrut Îmwe in Rogue One: A Star Wars Story). Yen's role on the set of Stormbreaker was described as "action director / additional martial arts sequences", and you can definitely see his influence in the post-car-crushing fight scene near the start of the film.
Alex Pettyfer was a relative unknown in the central role of Alex Rider, but he was surrounded by a bevvy of British talent that would make most homegrown film productions blush. Lest we forget that Ewan McGregor, Andy Serkis, Stephen Fry, Damian Lewis, Bill Nighy and Robbie Coltrane all appear in this film. And from the other side of the pond, Mickey Rourke and Alicia Silverstone also have decent-sized roles.
This cast, starring in the live-action version of a kid-friendly book that has sold millions of copies all around the world? All for a budget of just $40 million? On paper, it must have looked like a licence to print money….
The film makes smart changes from the book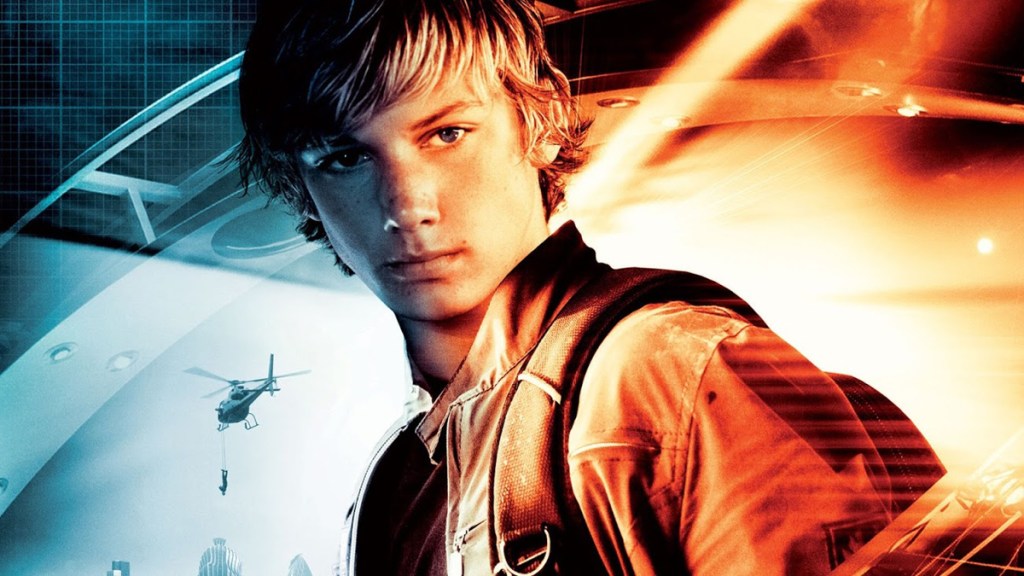 Rewatching the film (currently available on Amazon Prime Video) in 2020, it's easy to see it as a product of its time. It is very noughties, with London's Millennium Dome and London Eye both appearing on screen, and a fresh-faced Jimmy Carr showing up as an MI6 agent early on in the film. With modern eyes, the film seems like a charming time capsule, a quaint reminder of what we thought was cool back in the day.
If you read the Stormbreaker book and watch the film in quick succession (both are short, so it's not too massive an undertaking), you'll see that the movie sticks fairly faithfully to the source material, and the changes that it does make are easy to justify. For instance, the somewhat problematic portrayal of the main villain (the computer genius Sayle is Lebanese in the book, and Alex mocks his accent at one point) is removed entirely, with Rourke stepping into the role and making him a cool American instead.
Taking clear inspiration from Harry Potter (Hogwarts even gets a shoutout in the film), the movie also adds in a secret entrance to an MI6 base, which is not in the book. This entrance is positioned in the middle of a popular London train station. Playing like a mixture of Platform 9 ¾ and the Ministry Of Magic, Alex must sneak into the base using a photo booth that is secretly on rails. Again, it's a charmingly old-fashioned idea, add it represents an attempt to make the spy world feel a bit more magical.
Alex's housekeeper Jack, here played by Alicia Silverstone, gets far more agency in the film than the book – she also gets a fight scene and a car chase. And the final act is reworked slightly to give it more of an action-packed climax. It's easy to see why they made these changes. And again, with all these upgrades from the book, it must have looked great on paper.
And then the film came out…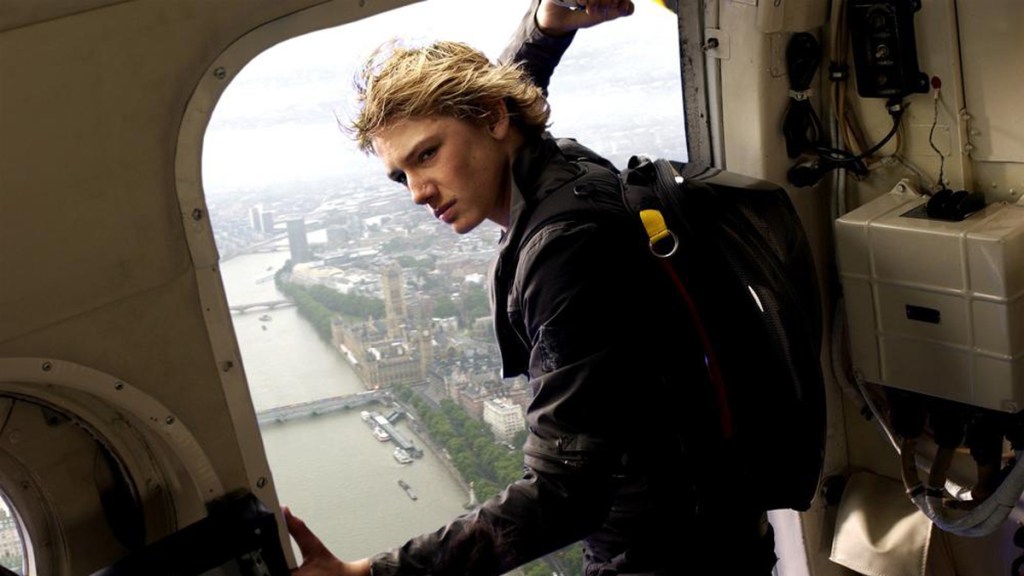 Despite how promising it looked on paper, the film's first warning sign must have been the critical reaction. Although review aggregators are far from the be-all and end-all when it comes to box office success, looking on Rotten Tomatoes today tells us that only 35% of critics gave Operation Stormbreaker a positive review. The average score that reviewers gave the movie was 4.76/10 – less than three stars, in other words, which tends not to look like a recommendation.
"Alex Rider: Operation Stormbreaker is strictly children's fare, as it lacks originality, excitement, and believability," reads Rotten Tomatoes' summary of the critical consensus. But since when was believability something that spy movies strive for? Who cares if a genius supervillain, who plans to use a new computer to kill thousands of children, inexplicably invites a competition-winning and computer-loving kid into his secret base on the day before the launch? And what does it matter that MI6 probably wouldn't trade that kid for a teenage super spy in real life? James Bond films, to make the obvious comparison, have taken us on equally large flights of fancy. As has the Harry Potter franchise.
Nonetheless, and whether or not the critical consensus made a massive impact on public opinion, Operation Stormbreaker failed to make back its budget at the global box office. It apparently cost $40 million to make this film, and when totting up the total earnings from around the world, Box Office Mojo states that it made just $23,937,870 back.
Considering that one basic rule of box office analysis is that a film must double its production budget at the box office in order to truly become profitable, it's easy to see why those Stormbreaker sequel books were not rushed into the movie adaptation pipeline. Put simply, the first film was not a hit, and plans to build a franchise on Operation Stormbreaker were quietly mothballed. Horowitz had already been working on a Point Blanc movie script, but it was never put into production.
Pointing fingers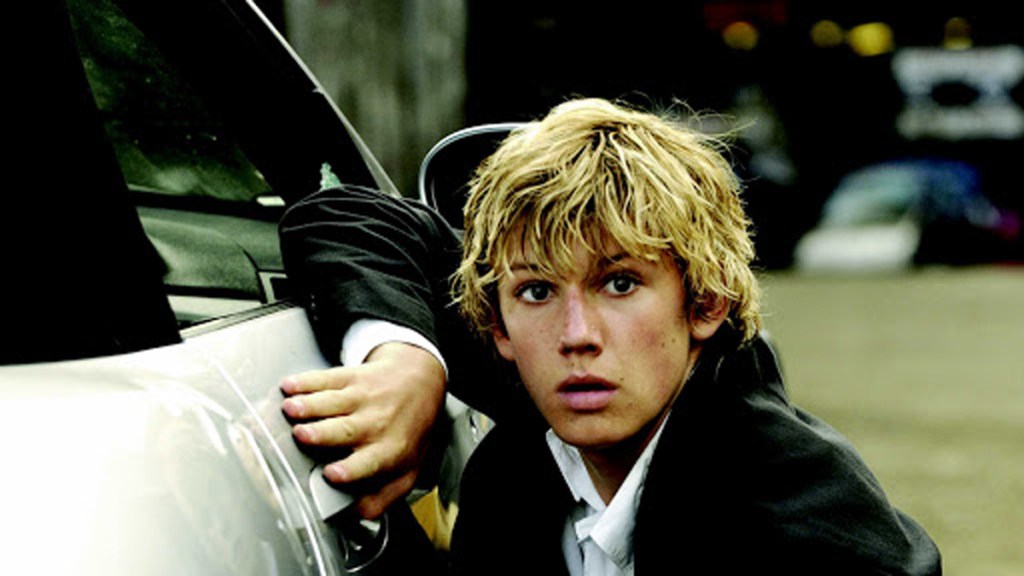 But why did this film fail to attract a big enough audience? Who or what is to blame? Even though the reviews were bad and the film itself isn't considered a masterwork by anyone, it still has loads of recognisable stars and an intellectual property that lots of kids had loved in book form.
To speculate for a minute, you could argue that the first wave of Alex Rider fans had aged-out of the franchise by the time the first film came out: the Stormbreaker book launched in the year 2000, but the Operation Stormbreaker film came out in 2006 – perhaps some youngsters felt they had grown out of the series by that point, after six years, and so maybe they weren't begging their friends and families to see the film? For comparison, the first Harry Potter book came out in 1997, and the first Harry Potter film launched in 2001 – a quicker turnaround, for sure, and you could argue that Potter mania burned brighter and longer than Alex Rider mania.
Harry Potter also had one thing that Alex Rider didn't – the might of a massive film studio behind it, and you can bet that Warner Bros didn't skimp on marketing and distribution costs to make that first Potter film a global success. You might remember, from the start of his article, that The Weinstein Company was the biggest filmmaking brand attached to Operation Stormbreaker. And it sounds like The Weinstein Company lost a bit of confidence in the film after agreeing to help finance it.
"Harvey Weinstein decided not to distribute it (in the United States)," Horowitz told Reuters in 2007. "It is one of the most bizarre and annoying things that the film didn't get given its shot in America. To this day I don't know why." Box office stats show that the Operation Stormbreaker film only reached 221 cinemas in the USA, making just $659,210 at the American box office. (For comparison, Harry Potter and the Philosopher's/Sorcerer's Stone reached 3,672 cinemas in the USA and totalled $314,320,476 at the American box office.)
Although tracing the quote back to its original source seems to be impossible, Horowitz is also quoted as saying, in 2009, that he thinks the Alex Rider books "do not translate well to the big screen." We'd argue that the movie is better than its author suggests, though – it's an okay family film that will keep little ones occupied for an hour and a half – and the franchise might have found its footing, and a wider audience, if the sequels had gone ahead and momentum been allowed to build. Better distribution for the original film could've changed the path of this all-too-short film franchise, too.
Here's hoping that the upcoming Alex Rider series on Amazon Prime gets a fairer shake of the tail. It certainly looks like a more gritty adaptation than Operation Stormbreaker, and the TV-length structure could suit Horowitz's twist-laden books well. Hopefully, this new take will spark a much-loved live-action legacy that the teenaged super spy deserves…