Features
The Best Action Movies on Netflix UK to Watch Right Now
Stay home and stream some pure adrenaline with the best action movies available on Netflix UK right now.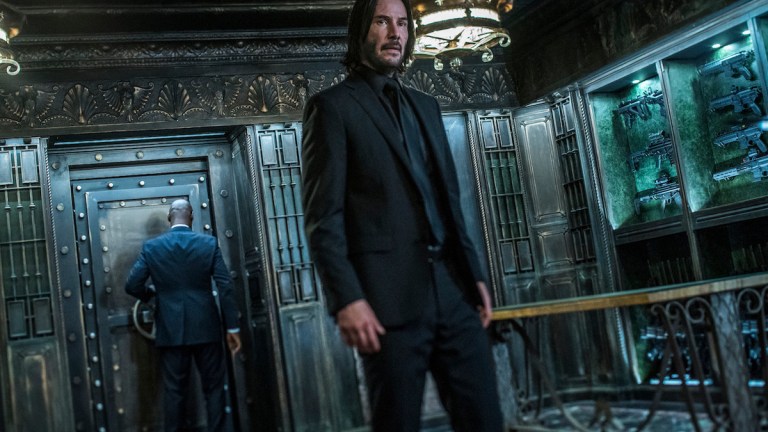 Sometimes you want to Netflix and chill. Other times you want to watch Sylvester Stallone hanging off a helicopter, firing two guns at once.
Luckily, the streaming service has plenty to offer adrenaline junkies in the UK – with a decent crop of action movies that covers everything from classic genre staples and modern masterpieces to the kind of dumb fun that Friday nights are made for.
Here we round up the biggest, loudest and most bombastic action movies on Netflix UK. We'll keep this list updated, so check back for the latest additions.
John Wick: Chapter 3 – Parabellum (2019)
Keanu Reeves returns for a third outing as the black-suited uber-assassin John Wick, who's on the run thanks to a $14 million bounty being placed on his head. His only option? To prepare for war… Director Chad Stahelski is back behind the camera for the neon-soaked action extravaganza that is John Wick: Chapter 3, orchestrating some of the series' best and most brutal set-pieces yet. Check out our John Wick: Chapter 3 review.
John Wick: Chapter 2 (2017)
2014's John Wick put Keanu Reeves back on the map after several years out in the Hollywood wilderness. The sequel arrived in 2017 to prove that it was no fluke. The film sees our retired assassin drawn further out of retirement for more globe-trotting, gun-totting adventures alongside a stellar cast including Common, Laurence Fishburne, Ruby Rose and Ian McShane. Read our John Wick: Chapter 2 review.
Wonder Woman (2017)
After stealing the show with a small but standout role in Batman V Superman: Dawn Of Justice, Gal Gadot got her own chance to shine in this World War 1 caper, directed by Patty Jenkins. The origin story of demigod Diana Prince, aka Wonder Woman, the film sees Gadot's likeable hero take on the horrors of the Great War and her evil half-brother, Ares. It's one of the most successful DCEU entries, and a sequel – Wonder Woman 1984 – is heading to cinemas this summer. Check out our Wonder Woman review.
Bad Boys (1995)
Though the recent Bad Boys For Life might have been a little bit underwhelming, it's still worth checking out Will Smith and Martin Lawrence's original 1995 action-comedy on Netflix UK. The first adventure for streetwise Miami narcotics cops Marcus Burnett (Lawrence) and Mike Lowrey (Smith) sees the pair investigating the disappearance of a seized Mafia heroin haul from a secure police vault, which leads them into direct conflict with French drug kingpin Fouchet (played by The Missing and Baptiste star Tchéky Karyo). This was Michael Bay's first movie in the director's chair – one that set the template for his own personal brand of big, bombastic action filmmaking.
The Terminator (1984)
James Cameron's original sci-fi actioner might not quite be as set-piece heavy as its follow-up, 1991's Terminator 2: Judgment Day, but it's still right up there in the thrills department. Michael Biehn plays Sgt Kyle Reese, a toughened future warrior who travels back in time to prevent an apocalyptic human-machine war and save the soon-to-be mother of mankind's future saviour (Linda Hamilton) from termination by Arnold Schwarzenegger's hulking killer robot, the T-800. The gripping factory-set climax is still a great example of action on a budget, with one of the best 'they always come back' jump shocks in modern cinema.
The Fugitive (1993)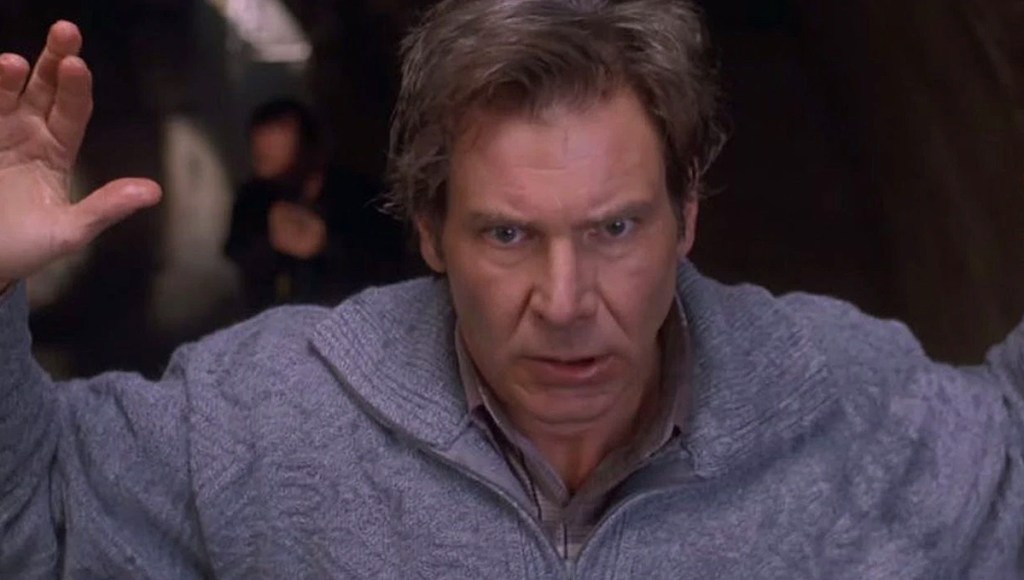 Get off my plane! No, wait a second, that's the other Harrison Ford '90s thriller classic. In The Fugitive, he isn't the President but does get to jump off that dam to escape the clutches of Tommy Lee Jones' misguided US marshall (a role which won Jones his only Oscar to date). He's also on a mission to bring his wife's killer to justice, and he's not messing around. The Fugitive (a film that is already being tapped up for a remake) takes us back to an era where a quality action movie could score seven Academy Award nominations.
White House Down (2013)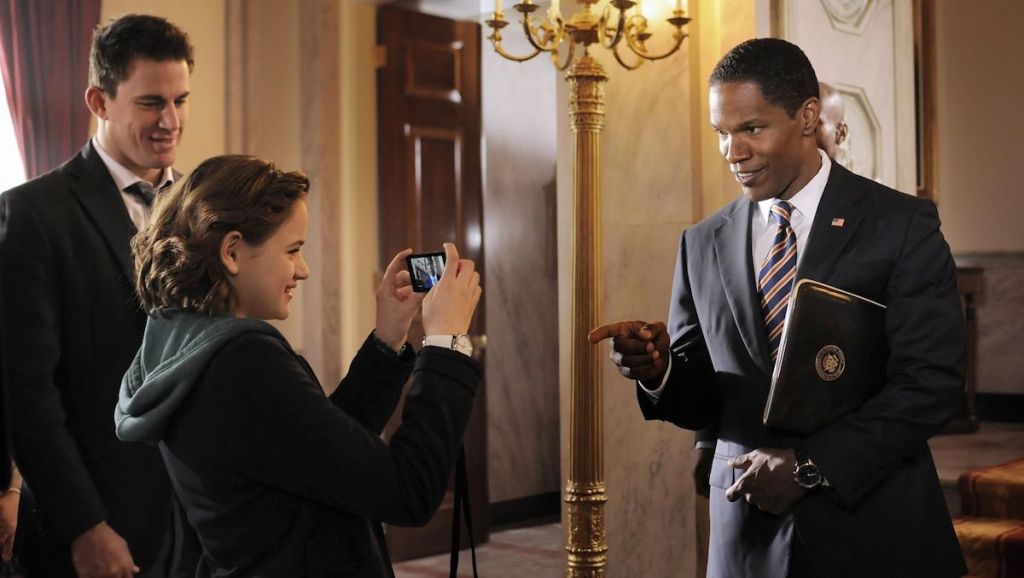 This oft-overlooked thriller, which sees Channing Tatum's Capitol Police officer attempting to save the day – and Jamie Foxx's President – during a White House invasion, suffered somewhat from being released in the same year as the similarly themed Olympus Has Fallen. But despite underperforming at the box office, White House Down is a great action movie in its own right. Blockbuster maven Roland Emmerich (Independence Day, The Day After Tomorrow) serves up some cracking set-pieces – not least the car chase across the White House lawn, in which Foxx and Tatum try to escape in the Presidential limo while being assaulted by escort vehicles mounted with gatling guns. A scene stuffed with quips, explosions and a hero in a white vest, it represents everything that's great about the film: overblown spectacle with its tongue firmly in its cheek. Check out our White House Down review.
Kingsman: The Secret Service (2014)
Matthew Vaughn's irreverent action-comedy turned a host of British spy tropes on its head and brought us a very non-James Bond-y antagonist in the form of charming newcomer Taron Egerton's working-class hero, Eggsy. Expect explosive action, adorable puppies, and a career-redefining turn for Colin Firth in the form of that amazing pub fight. You'll never look at the humble umbrella in the same way again. Check out our Kingsman: The Secret Service review.
The Raid (2011)
Gareth Evans' taut, bruising action thriller is an impressive showcase for the martial art of pencak silat. A simple but effective tale of survival at all costs, The Raid sees Iko Uwais play Rama, a rookie member of an elite police squad tasked with infiltrating a gang-controlled high-rise in the slums of Jakarta. But when things quickly go south and most of his team are killed, Rama has to fight his way through legions of criminals just to get out alive. The film's follow-up, the imaginatively titled The Raid 2, is also on Netflix UK at the moment. Here's our review of The Raid.
The Night Comes For Us (2018)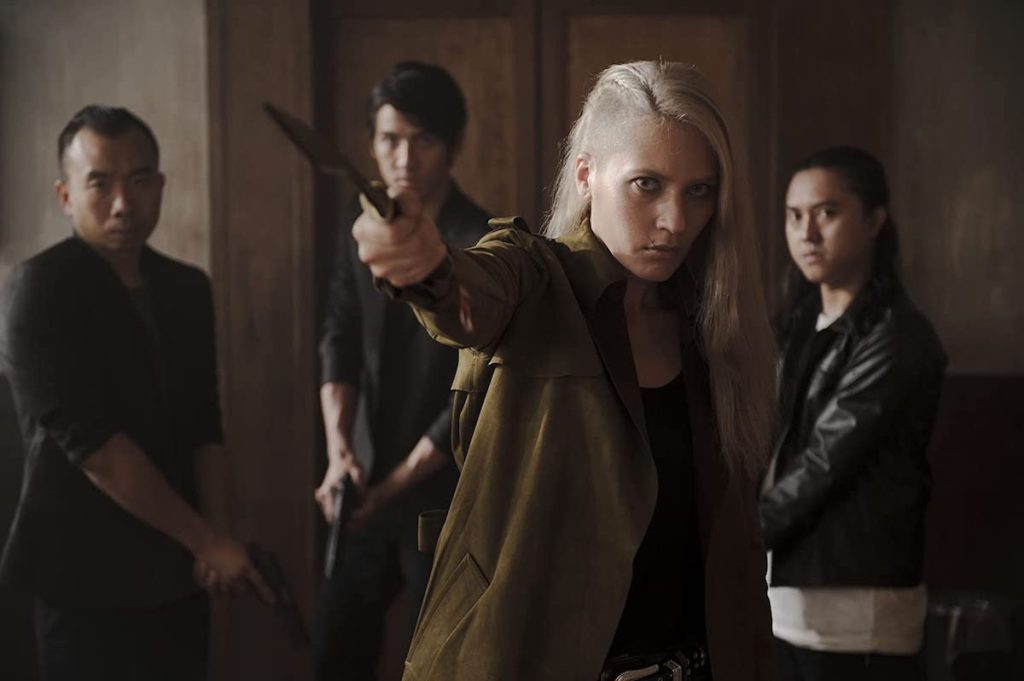 Gareth Evans' buddy Timo Tjahjanto directs this action-packed and very, very violent thriller, based on his own graphic novel and starring The Raid alumni Iko Uwais and Joe Taslim. Taslim – who'll soon be playing Sub-Zero in the upcoming Mortal Kombat movie reboot – plays a top Triad enforcer who decides to turn his back on his life as a killer to rescue a young girl from assassination. It's not that easy, though: his decision prompts his former employers to send an army of killers – led by his one-time pal (Uwais) – to hunt them down. Look out for Julie Estelle, aka The Raid 2's Hammer Girl, who puts in a similarly scene-stealing performance here as the fearsome 'Operator'.
Ip Man (2008)
Donnie Yen is quickly becoming a familiar face to Western audiences after his role Rogue One: A Star Wars Story, and his upcoming turn in Mulan. In his native Hong Kong, however, he is already an established martial arts star. In the Ip Man series, three of which are on Netflix, Yen stars as the titular martial arts grandmaster – a real-life master of Wing Chun and teacher to Bruce Lee. The first Ip Man follows the master's life story through the early 1900s and in the process tracks the huge geopolitical changes in Southern China at the time. It's also a cracking action movie to boot – and well worth watching so you can catch up on the whole series.
Road House (1989)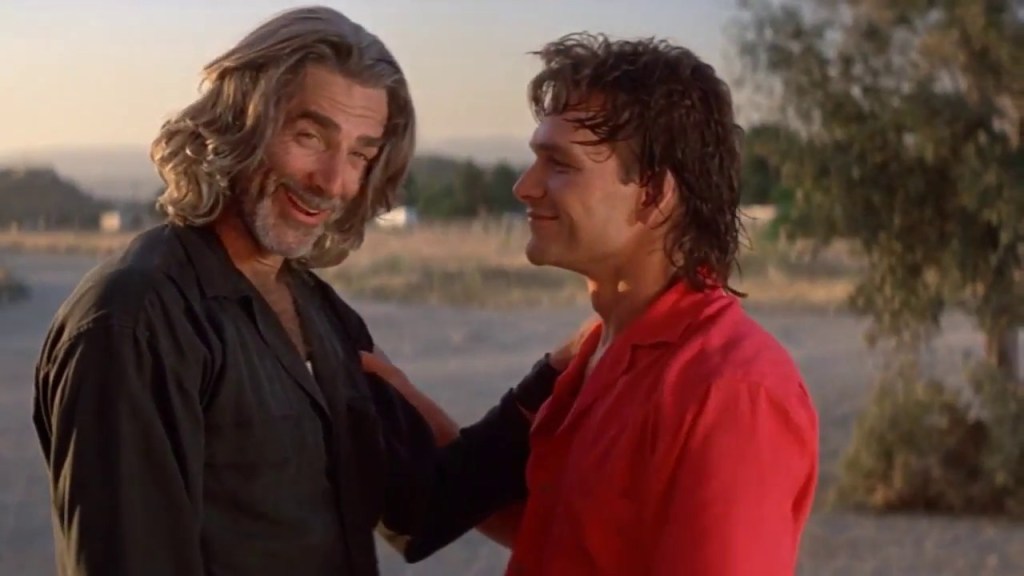 When an enigmatic New York City bouncer takes a new job in a small-town bar in Missouri, it isn't long before he finds himself in some real trouble with angry locals and a shady business magnate. And as this is eternal heartthrob Patrick Swayze we're talking about, Road House boasts as much smooth talking as it does throwing rowdy drinkers through tables. Coupled with big hair and a young(ish) Sam Elliott, it's pure '80s magic.