Features
Xbox's Lack of Exclusives Has Been a Real Problem For the Series X/S Generation
Xbox has been gaining momentum in the Series X/S generation, but the company's lack of proper exclusives threatens to hinder their legacy and future.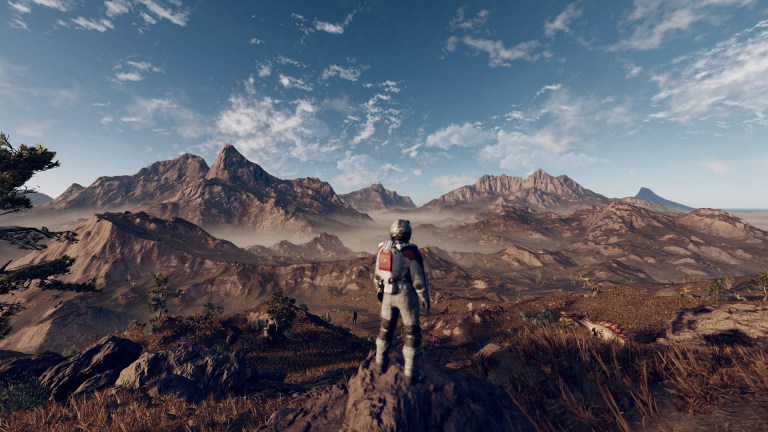 Last year was a frustrating time to be an Xbox Series X owner. Here you have this beautiful, powerful, and impressive piece of hardware, but hardly anything was released for it that could demonstrate its true potential.
Thank heavens that third-party titles like Modern Warfare II, A Plague Tale: Requiem, and a little indie game called Elden Ring were there for us to enjoy, right? However, the problem is that for all the ways the gaming industry has shifted, the basic principles of why someone would choose one home console over another haven't changed much. Exclusives still matter, and Xbox has been delivering disappointing results for too long.
This doesn't mean Xbox hasn't innovated in other areas, of course. The Game Pass model (whether it ends up being viable for developers in the long-term or not) is currently in its halcyon days. The subscription service is a great value proposition for players right now and an ingenious invention that's more demonstrative of other innovations the platform made in previous generations. Making competitive PVP on consoles viable through Xbox Live? Being the first HD console to shine a proper light on indies with events like Summer of Arcade? All brilliant leaps forward. But the appeal of Game Pass will always be somewhat limited if many of the games featured on it are either available elsewhere or something you've already played before.
Players couldn't believe their luck during the later years of the Xbox One era when Microsoft announced that all first-party games would be available for Game Pass subscribers to play from day one. If only the launch of such titles was less of a drip and more of a steady flow. Sure, blockbuster games in the vein of Sea of Thieves, State of Decay 2, and Gears 5 were welcome early additions that players could experience for cheap, but now, two years into what should be an exciting generation revolving around the Xbox Series X, we've reached a point where the only Xbox first-party exclusives launched in 2022 were As Dusk Falls and Pentiment. Both are great games with artistic merit in their own right, absolutely, yet they're not the kind of thing people think of when they're thinking of purchasing a $499, 4K-ready console.
Nobody is more aware of this first-party drought issue than Xbox itself. Parent company Microsoft has been on a major spending spree as of late, making history first with the acquisition of Bethesda in 2021 and then announcing similar plans to purchase Activision Blizzard for a record $69 Billion less than a year later (though it's still unknown whether this deal will ultimately go through). Combine those big buys with several smaller acquisitions (Ninja Theory, Double Fine, and Compulsion Games, to name a few), and the number of Xbox first-party studios now stands at 23. We're constantly being reminded by higher-up execs that the games are coming, but we're still stuck with that slow drip when the Triple-A water flow at all.
You could place the blame on a number of recent factors such as the continued impact of the global pandemic, the typical expense of development, and the protracted 6- to 7-year development cycle modern high-budget games now seemingly demand. What Xbox is quickly discovering, though, is that purchasing studios will only get you so far. It would have been far more fruitful if the groundwork for cultivating and incubating original first-party studios was laid down decades ago, rather than consolidating tens of them under one roof. While good in theory, vacuuming up teams will only ever be a short-term solution; a sticking plaster on a deeper-rooted issue.
It stings even more when you consider the position Xbox would have been in had they not purchased Bethesda (and all its accompanying IPs) two years ago. After all, the two biggest Xbox first-party exclusives set to release this year are Starfield and Redfall. The former game has been in development for so long g that it was also initially announced for PlayStation before being ripped away by Xbox, while the latter was most likely conceived and in pre-production long before that deal as well. Had Bethesda not recently been taken under Xbox's ownership, what kind of 2023 would Series X and Series S owners be looking at today in terms of AAA exclusives? It's concerning, to say the least.
So far, the most high-profile example of Xbox trying to form and incubate its own "quadruple-A" first-party studio (as it calls it) is The Initiative. Founded by former Crystal Dynamics studio head Darrell Gallagher, and formed using a combination of talent from respected studios like BioWare, Naughty Dog, and Rockstar, the Santa Monica-based developer is presently working on a modern reimagining of Perfect Dark. Of course, Perfect Dark itself is IP acquired by Xbox when it bought Rare (who developed the original) in 2002.
All these factors when taken as a whole should have Xbox players frothing in anticipation. Since that project was revealed via a CG trailer at 2020's Game Awards, however, reports suggest the studio is bleeding staff and serious development on the exclusive has stalled. Already this year we've seen evidence that such mounting development challenges won't be going away. Microsoft's recent firing of 10,000 staff was confirmed to have affected first-party teams like 343 Studios and could represent larger structural issues.
Is there a light at the end of the tunnel? According to Microsoft, there is. In addition to Starfield and Redfall's 2023 launch, the Xbox team has now announced most of its release slate up until June of this year. Of this generous line-up, though, Forza Motorsport and Minecraft Legends are the only confirmed non-Bethesda first-party exclusives for this year. That's Turn 10 and Mojang accounted for, but studios such as Roundhouse, The Coalition, and Alpha Dog still remain elusive. Xbox will be relying on acquisitions and third-party partnerships for a little while longer, then, to fill out the rest of its slate. Admittedly, this is by no means unusual. It's just that, compared to the likes of Nintendo and PlayStation, Xbox has historically struggled to get all its first-party ducks in a row.
2023 has the potential to be a game-changing year for the Series X and S. However, there's a chance we could have already gotten there had Xbox learned how to nurture first-party studios from the ground up rather than buying existing ones and waiting patiently for them to put out exclusive titles. It's been decades since Xbox has achieved a real powerhouse first-party release worthy of the brand recognition that something like Halo or Gears of War still achieve.
Hope still remains that Xbox's exclusive problem will be turned around eventually. With the likes of Avowed, Fable, and Everwild all being cooked up by Xbox studios (and those are just the upcoming Xbox first-party exclusives we know about) we know that we're going to get notable Xbox exclusives…eventually. Until then, our eyes are on the meantime. The surprise release of the bright and colorful rhythm game, Hi-Fi Rush, as early as this week would indicate Xbox hasn't shown its full hand yet (even if it's another Bethesda bonus).
2023 is the year when Microsoft could build some real momentum with loyal players and new fans by proving that it's not too late for Xbox to cultivate first-party exclusives at a AAA level that are capable of obtaining high prestige and achieving a long future legacy. Here's hoping it's not too late.