News
Xbox Series X and Series S Pre-Order: Where and How to Buy the Console
Gamers will be able to pre-order the Xbox Series X and Series S on Amazon, Walmart, Best Buy, GameStop, and more. Here's where and how to pre-order.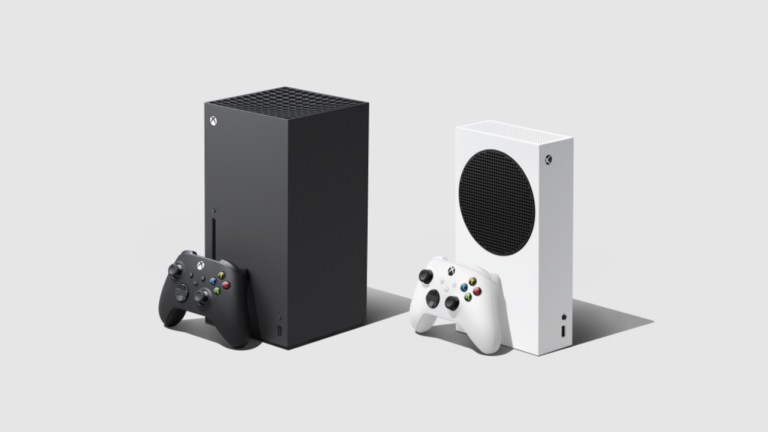 The day you've been waiting is almost here! On Tuesday, Sept. 22, Xbox fans will get the chance to pre-order the Xbox Series X and Series S, Microsoft's next-gen consoles. The new consoles, which cost $499 and $299 respectively, will be available for pre-order at 8 am PT/11 pm ET.
You will be able to pre-order the Xbox Series X here: Amazon, Target, Walmart, Sam's Club, Best Buy, GameStop, Microsoft Store, and Newegg.
And pre-order the Xbox Series S here: Amazon, Target, Walmart, Best Buy, GameStop, Microsoft Store, and Newegg.
Players will also be able to pay for the next-gen console in 24 monthly installments through an Xbox All Access subscription, which will also grant you access to 24 months of Xbox Game Pass Ultimate (now including EA Play) for $34.99 a month.
According to GameSpot, Xbox Series X and Series S pre-orders will begin in the UK at 8 am BST on Tuesday at retailers such as the Microsoft Store, Amazon, GAME, Argos, Currys PC World, Smyths Toys, and more.
"Set your alarm for the pre-order date as supplies are limited," the press release from the Xbox PR team read. Xbox fans can only hope that Xbox Series X and Series S pre-orders will run much more smoothly than this week's PS5 pre-orders, which turned into pure chaos when retailers opened pre-orders earlier than planned.
First unveiled during the 2019 Game Awards, the Xbox Series X is touted as Microsoft's most powerful console to date. While the first thing you'll notice about the console is its shape, which is unlike any Xbox hardware before it, there's a lot going on inside the machine to excite players.
Microsoft has said that the console's "Velocity Architecture" will "greatly decrease" load times while its Quick Resume feature will "enable players to seamlessly switch between multiple titles and resumes instantly from where you last left off."
According to Microsoft, the Xbox Series X will be able to deliver true 4K gaming and will also be 8K ready for games that are compatible with that resolution in the future. The 12 teraflops of AMD GPU power will also allow players to game at up to 120 fps for some titles. Right now, games that are "Optimized for Series X" — like Assassin's Creed Valhalla — will be to "deliver higher, steadier framerates, with a performance target of 60 frames per second at 4K resolution." DiRT 5 will even be able to hit 120 fps at launch.
Overall, "Optimized for Series X" games will "showcase anything from virtually eliminating load times via the Xbox Velocity Architecture, heightened visuals and hardware-accelerated DirectX ray tracing powered by our custom, next-generation GPU, to steadier and often higher framerates up to 120 fps."
If you haven't seen them already, here's a breakdown of the major Xbox Series X specs you need to know about:
In our analysis of both consoles' specs, we determined that the Xbox Series X is slightly more powerful than the PS5. But when it comes to the battle of aesthetics, we dare say that PS5 is the more eye-pleasing next-gen console. This will surely be a debate fans on both sides will have for the coming months.
If it's the games you're interested in, the Xbox Series X has an interesting lineup of exclusives thus far. Currently, the roster includes Halo Infinite and Senua's Saga: Hellblade II. We have a full list of the confirmed games coming to Xbox Series X.
The Xbox Series X will also be compatible with "thousands of your favorite games across four generations of gaming, all your Xbox One gaming accessories, and industry-leading services like Xbox Game Pass." Additionally, Microsoft is ensuring that first-party titles from Xbox Game Studios "support cross-generation entitlements and that your Achievements and game saves are shared across devices" through its Smart Delivery system.
If you're looking for a more budget next-gen option, you should take a look at the disc-less, all-digital Xbox Series S, which boasts much of the same power as the Series X but will render at a lower resolution (1440p instead of 4K). The Series S is also significantly smaller than the Series X. Read more about this console here. We also broke down the big differences between the two consoles if you want to know the big ways each console stands out.