News
Xbox Series S Price and Release Date Confirmed, Pre-orders Start Soon
The Xbox Series S will be out this November. We now know the price and where to pre-order the Xbox Series S.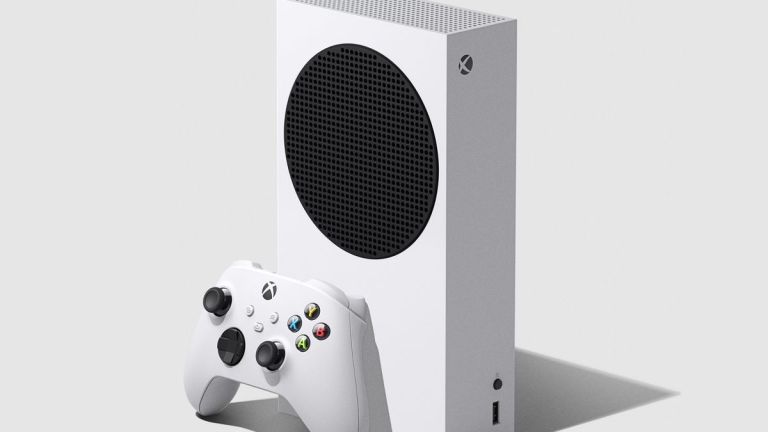 Microsoft has finally announced when players can get their hands on the two new Xbox consoles. The Xbox Series X and Xbox Series S will both be out on Nov. 10. The Xbox Series X will cost you $499, which might entice some gamers to go for the more budget-friendly alternative. The Xbox Series S is priced at $299. If you want to be among the first gamers to play Xbox Series S, then you might be interested in pre-ordering the console. Luckily, you can do so starting on Sept. 22.
Players will also be able to pay for the Xbox Series S in 24 monthly installments through an Xbox All Access subscription, which will also grant you access to 24 months of Xbox Game Pass Ultimate (now including EA Play) for $24.99 a month.
So, what makes the Xbox Series S cheaper than its more expensive sibling? We broke down the big differences here. But he most obvious reasons why the S is more affordable are the fact that it doesn't have a disc drive, meaning you'll have to buy all of your consoles digitally, and that it won't have native 4K resolution like the Xbox Series X, which will actually be 8K-ready out of the box.
Microsoft broke down the console further in the video below:
Here are the important specs for the Xbox Series S:
CPU: 8x Zen 2 Cores at 3.6GHz (3.4GHz with SMT)
GPU: 4 TFLOPs, 20 CUs at 1.56GHz, AMD RDNA 2
RAM: 10GB GDDR6
Memory Bandwidth: 10GB at 224GB/s
Internal Storage: 512GB PCIe Gen 4 NVME SSD
Frame rate: Up to 120 fps
Resolution: 1440p with 4K upscaling
Optical Drive: No disk drive
The Xbox Series S is 60% smaller than the X but won't offer the same rendering power as the beefier console. As Microsoft explained, the console was really designed for fans who prefer framerate over resolution. If you don't have a 4K TV in your living room and don't plan to get one any time soon, you should consider getting the cheaper next-gen Xbox. And yes, the Xbox Series S's GPU will still deliver ray-traced graphics!
The budget console also features the same "Velocity Architecture" which will "greatly decrease" load times while its Quick Resume feature will "enable players to seamlessly switch between multiple titles and resumes instantly from where you last left off."
The Xbox Series S will also be compatible with "thousands of your favorite games across four generations of gaming, all your Xbox One gaming accessories, and industry-leading services like Xbox Game Pass." Additionally, Microsoft is ensuring that first-party titles from Xbox Game Studios "support cross-generation entitlements and that your Achievements and game saves are shared across devices" through its Smart Delivery system.
If it's the games you're interested in, the Xbox Series X has an interesting lineup of exclusives thus far. Currently, the roster includes Halo Infinite and Senua's Saga: Hellblade II. We have a full list of the confirmed games coming to Xbox Series X.
We'll keep you updated as we learn more.