News
Xbox and Bethesda Showcase: Start Time and How to Watch
What can we expect from Xbox in 2023? This upcoming live stream showcase will hopefully help answer that question.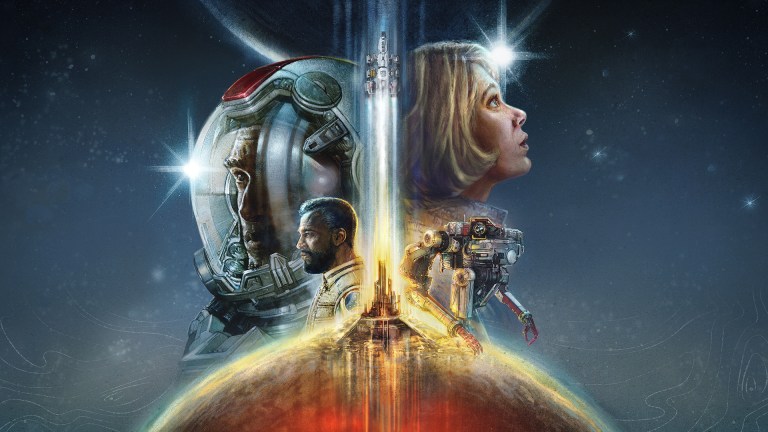 2023 isn't even a month old, yet Xbox and Bethesda are already scheduled to reveal some of their plans for the upcoming year as part of a special live stream event.
Recently, Microsoft announced a special Xbox showcase featuring upcoming Xbox Series X and Xbox Game Pass titles. That event will include games developed by companies in the Xbox family (most notably Bethesda). Admittedly, the timing is a little awkward given that Microsoft recently laid off over 10,000 employees (including many from Xbox studios such as 343 Studios), but at least this showcase will let us know how Microsoft will bolster Xbox's lineup as the console wars start to heat up.
Xbox and Bethesda January 2023 Showcase Start Time
According to the official Xbox Twitter account, the Xbox showcase (dubbed the "Developer_Direct") will start on January 25 at 12 pm PT/3 pm ET. The General Manager of Xbox Games Marketing, Aaron Greenberg, stated via Twitter that the show will last 43 minutes. However, Microsoft has one more event up its sleeves. Immediately following the Developer_Direct, Microsoft will hold a standalone ESO Global Reveal Event, so Elder Scrolls Online fans might want to stick around.
Xbox and Bethesda January 2023 Showcase: How to Watch
Virtually every gaming company these days has embraced the streaming future, Microsoft included, so gamers will certainly not want for ways to watch the upcoming showcase.
The official Xbox news site provided a handy list of sites that will host the stream. These include the Xbox and Bethesda YouTube channels, the Xbox and Bethesda Twitch channels, Xbox's Facebook page, Steam, and Bilibili. If you're looking for a shortcut, here's an embed of the Xbox YouTube page:
A few notes before you tune in. While all of the announcements and trailers will be streamed at 1080p and 60fps (equivalent to the Xbox Series X's "performance" mode), Microsoft recommends watching the rebroadcast stream via YouTube, which will play at 4K and 60fps. Moreover, the showcase will be available in a multitude of languages, including French, Chinese, Japanese, and Italian. Viewers with hearing problems should watch the American Sign Language version on the Xbox ASL Twitch channel.
Xbox and Bethesda January 2023 Showcase: Confirmed Reveals/Announcements
Microsoft promises the Developer_Direct will contain the latest info on "the biggest titles coming soon to Xbox, PC, and Xbox Game Pass." Given the number of titles Microsoft is funding, that tease could include everything from Fable to Starfield. Thankfully, Microsoft has provided a short list of reveals and announcements we can certainly expect to hear more about.
According to the official Xbox news site, the showcase will include gameplay for Redfall, Forza Motorsport, Minecraft Legends, and The Elder Scrolls Online, as well as some "news" from these games' respective developers. As previously stated, ZeniMax will host an ESO Global Reveal Event afterward, which is bound to provide even more information on upcoming ESO updates and expansions. 
While a surprise reveal or announcement unrelated to the above games could crash the showcase, don't hold your breath. Several days ago, Greenberg liked and responded to a tweet by Parris Lilly of Kinda Funny fame. Lilly's tweet claimed that anyone who expects more than the four games Microsoft has already revealed is "setting [themselves] up for disappointment." Given Greenberg's reaction, odds are the showcase will only revolve around Redfall, Forza Motorsport, Minecraft Legends, and The Elder Scrolls Online. That doesn't mean Microsoft won't pull one over on us and deliver a trailer for an unannounced game, but you shouldn't expect one.