News
Is Ubisoft+ Coming to Xbox Game Pass and PS5?
Rainbow Six Extraction is coming to Game Pass as a day one release, but what does that mean for Ubisoft+'s future on Xbox and PS5?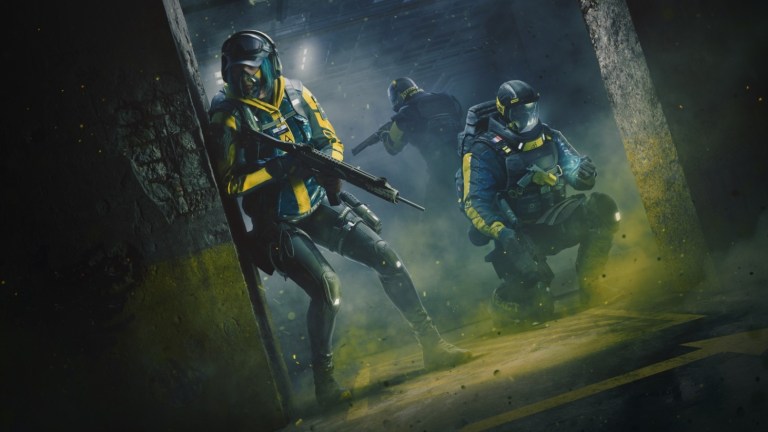 Ubisoft's recent decision to bring Ubisoft+ to Xbox and Rainbow Six Extraction to Game Pass as a day one title has created a lot of (understandable) confusion about whether or not Ubisoft+ is also coming to Game Pass and PS5 in the near future.
Let's start with what we know for sure. As noted above, Xbox and Ubisoft recently confirmed that Rainbow Six Extraction will be available via Xbox Game Pass when the PvE co-op shooter is released on January 20. Furthermore, Ubisoft has confirmed that Rainbow Six Siege will also be available via PC Game Pass and Xbox Game Pass Ultimate starting on January 20. That's obviously big news for Rainbow Six fans with a Game Pass subscription.
What complicates this story a bit is Ubisoft's other announcement that their own gaming subscription service (Ubisoft+) is also coming to Xbox sometime "in the future." For those who don't know, Ubisoft+ is a $14.99 a month subscription service that allows users to access over 100+ Ubisoft titles (including new releases).
Put those two announcements together, and it's easy to see why many people seem to believe that Ubisoft is following in EA's footsteps by adding access to their own subscription service to Game Pass Ultimate. While that's an incredibly exciting scenario, Ubisoft has since clarified that is simply not the case at this time.
While that statement from Ubisoft leaves the door open for future updates regarding the Xbox/Ubisoft partnership, Ubisoft seems to be making it pretty clear that they do not currently plan to offer Game Pass subscribers access to Ubisoft+ via a bundle deal. Those who wish to access Game Pass and Ubisoft+ will seemingly still need a subscription to each service for the foreseeable future.
What about Rainbow Six Extraction, though? If Ubisoft doesn't intend to add Ubisoft+ access to Game Pass Ultimate, why are they giving Game Pass users day one access to one of their first major new releases of 2022?
Well, Ubisoft hasn't made that part of their plan entirely clear as of the time of this writing, but it's easy enough to make an educated guess about what this somewhat surprising series of decisions really means.
First off, there's doesn't seem to be much of a mystery regarding Ubisoft's decision to bring Ubisoft+ to Xbox. They obviously want as many people as possible to be able to access the service, so bringing it to Xbox makes perfect sense. The only real question is why it took so long for them to bring the service to consoles.
So far as that goes, it's possible that Ubisoft's decision to bring Extraction to Game Pass on day one may have helped "sweeten the deal" for the Xbox team. While there's been no official word regarding the possibility that Extraction was used as a bargaining chip, it's certainly not unheard of for such decisions to be part of a larger agreement in one way or another, especially if Microsoft had any concerns about adding what some could see as a "rival" subscription service to their Game Pass platforms.
I've also heard that this move could have been prompted by concerns regarding Extraction's projected retail performance, and while there has also been no official indication that is the case, we've obviously seen companies across various entertainment mediums turn to streaming and subscription services in recent years as a way to increase a new release's exposure.
What about PS5, though? Regarding the possibility of Ubisoft+ coming to PS5 and other additional platforms in the near future, a Ubisoft representative told Den of Geek:
"We're always looking to offer our fans great entertainment value and choice, and Ubisoft+ gives players access to more than 100 Ubisoft games — including the latest releases, DLC, and classic games — and customization items, boosters, and other in-game perks for a low monthly fee. Today, we're focusing on bringing Ubisoft+ to Xbox so that Xbox owners can subscribe and enjoy the full extent of the Ubisoft+ game library. Ubisoft+ is currently available on PC, Stadia, and Amazon Luna. We don't have anything to share about other platforms at this time."
As for Game Pass, it's certainly possible that Ubisoft could eventually decide to add Ubisoft+ (or some version of the service) to Game Pass if Extraction proves to be a hit via the service. The Xbox team has certainly gone out of their way in the past to grow the Game Pass library, and I wouldn't be too surprised if they eventually find a way to pull off what would have to be considered a game-changing move for everyone involved.