Features
Best Games to Play in 2022
2022 is shaping up to be one of the biggest years in gaming history, and these are the games that will make it special.
While the last few years have proven that things can go wildly wrong at a moment's notice, it's hard to look at the projected 2022 video game release schedule and not get excited about what's shaping up to be one of the best video game years ever.
While there are a few games scheduled for release in 2022 that we've been looking forward to for years now, it's the depth of the year's lineup that really sets it apart. While we're still waiting for several of the year's biggest games to finally get release dates (and delays are obviously always a possibility), there's a very good chance that every month this year will feature multiple new releases that will end up being in the game of the year conversation.
Before we get too far ahead of ourselves, though, let's take a look at some of the biggest upcoming releases in 2022 and why you should have many of these games on your calendar and wishlist.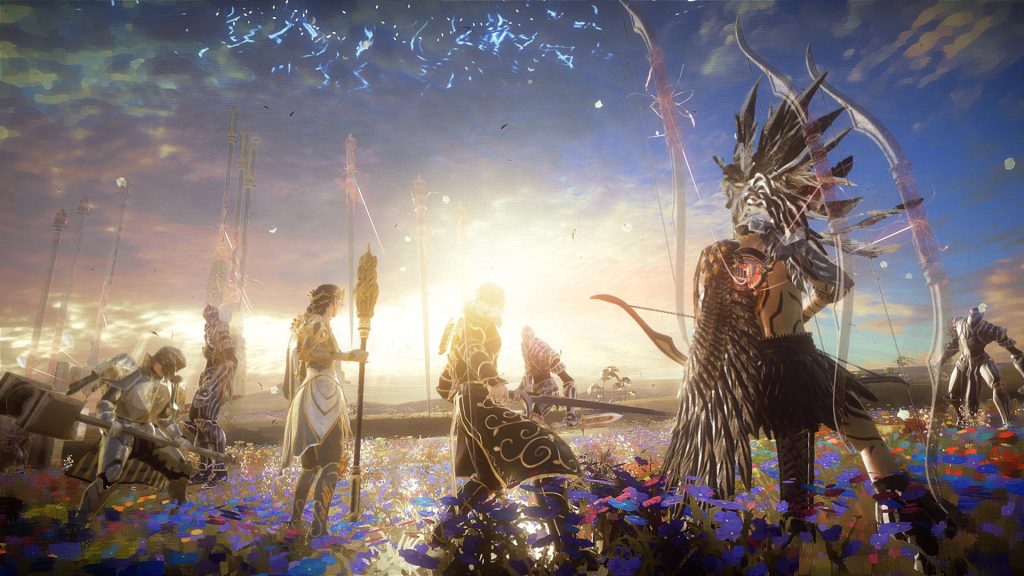 Babylon's Fall
March 3 | PlatinumGames | PS4, PS5, PC
Babylon's Fall tells the story of a somewhat unlikely group of heroes who have been granted incredible powers that they hope to use to defeat a seemingly unstoppable invading force. This ARPG from PlatinumGames (Bayonetta, NieR:Automata) looks to combine that studio's legendary combat mechanics with the kind of cooperative fantasy RPG action seen in classic genre titles like the Dark Alliance series.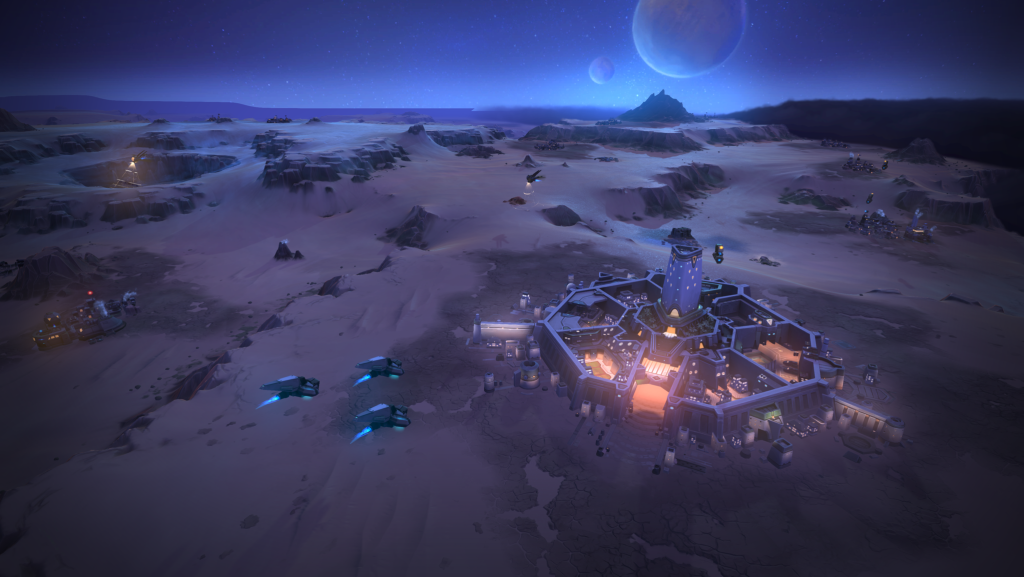 Dune: Spice Wars
TBA | Shiro Games | PC
Described as a "real-time strategy game with 4X elements," Shiro Games' Spice Wars looks to not only capture the political intrigue and strategic maneuvering that help make the Dune universe so compelling but somehow live up to that franchise's history of revolutionary RTS experiences. At the very least, it will give us a little more Dune to look forward to while we all wait for Denis Villeneuve's Dune: Part Two.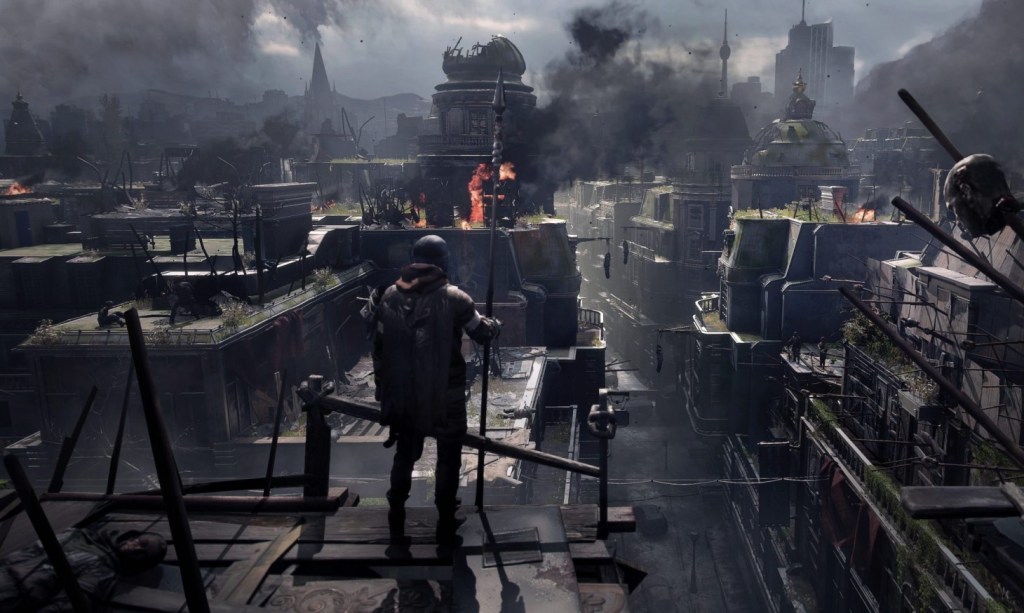 Dying Light 2: Stay Human
February 4 | Techland | PS4, PS5, Xbox One, Xbox Series X/S, Nintendo Switch, PC
It's been a long road to the release of Dying Light 2, but with this long-awaited sequel to one of the surprise hits of 2015, developer Techland looks to find a way to improve the original game's incredible freerunning action while telling a much more ambitious story about a (possibly hopeless) attempt to reunite the increasingly divided humans that wander the area known simply as The City.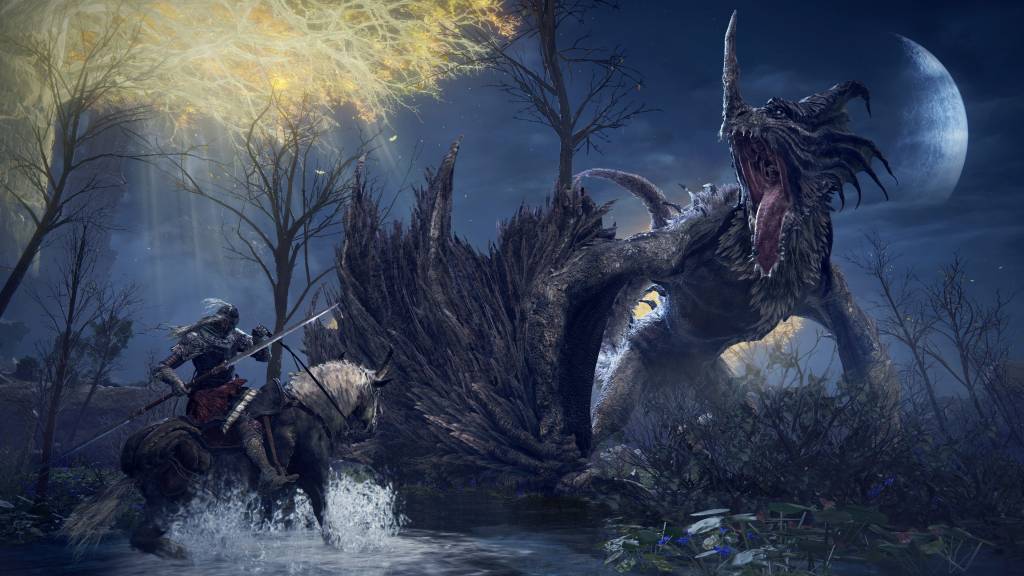 Elden Ring
February 25 | FromSoftware Inc. | PS4, PS5, Xbox One, Xbox Series X/S, PC
What do you get when you combine an open-world setting, Soulsborne mechanics, and the combined creative talents of George R.R. Martin and Hidetaka Miyazaki? That's the question we'll finally get an answer to when Elden Ring (arguably one of the most anticipated games of the last 15 years) is unleashed in 2022. While Elden Ring's network test bets gave us a taste of what's to come, we can't wait to see what surprises the final release has in store.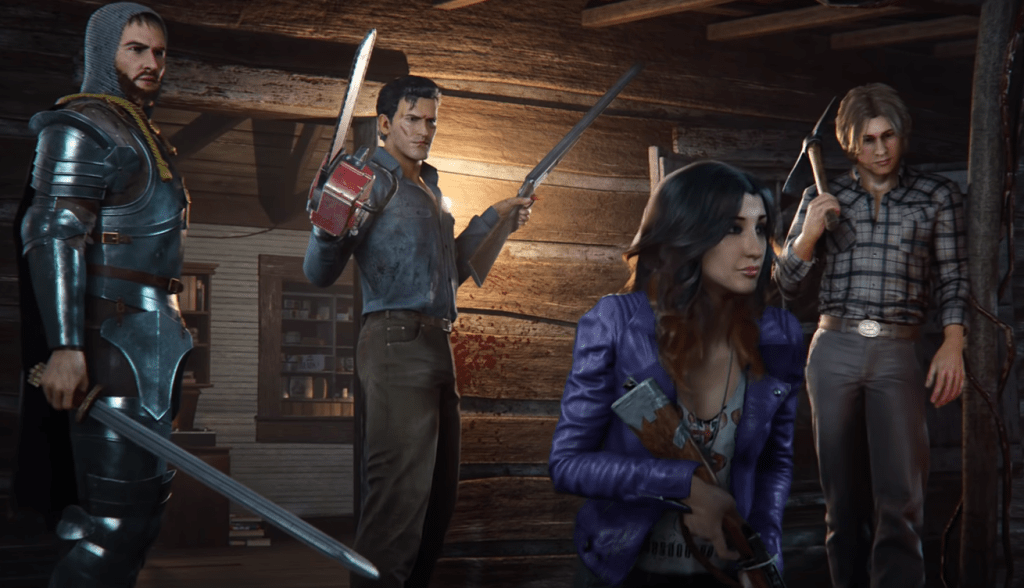 Evil Dead: The Game
February | Saber Interactive | PS4, PS5, Xbox One, Xbox Series X/S, Nintendo Switch, PC
While there have been a few Evil Dead games in the past, none have come close to recreating that perfect blend of comedy, horror, and action that has come to define most of the entries in this franchise. Evil Dead: The Game looks to reverse the curse with its co-op horror gameplay that lets you control Ash and a few more familiar faces as you battle a variety of Deadites.
Ghostwire: Tokyo
TBA | Tango Gameworks | PS5, PC
Developer Tango Gameworks (the studio responsible for the underrated Evil Within games) returns to the horror genre with Ghostwire: Tokyo. While many of the details about this game remain a mystery, we do know that it will take players on a first-person tour through the paranormal side of Tokyo as they battle spirits with help from a combat system that director Shinichiro Hara has described as "karate meets magic." If Tango's previous works are any indication, it's at least safe to assume this game will be incredibly scary.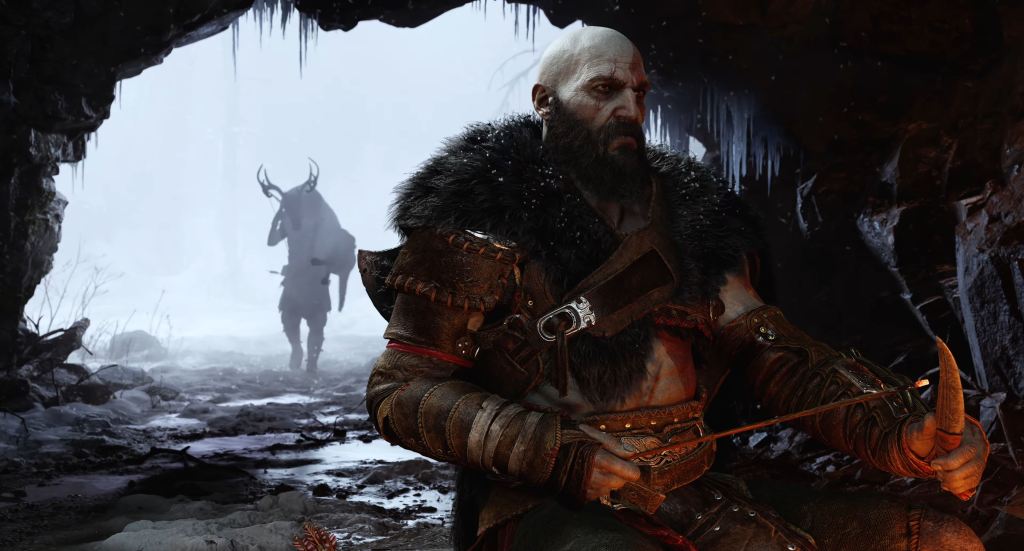 God of War Ragnarök
TBA | Santa Monica Studio | PS4, PS5
Kratos and Atreus return in one of 2022's most anticipated games. As the end of the world draws closer and closer, Kratos must help Atreus discover the truth about his origins, battle Thor, and locate Týr: the Norse God of War who many believed died long ago. Nobody really knows what to expect from what is being described as the end of God of War's "Norse saga," but the brilliant 2018 reboot certainly set a high standard.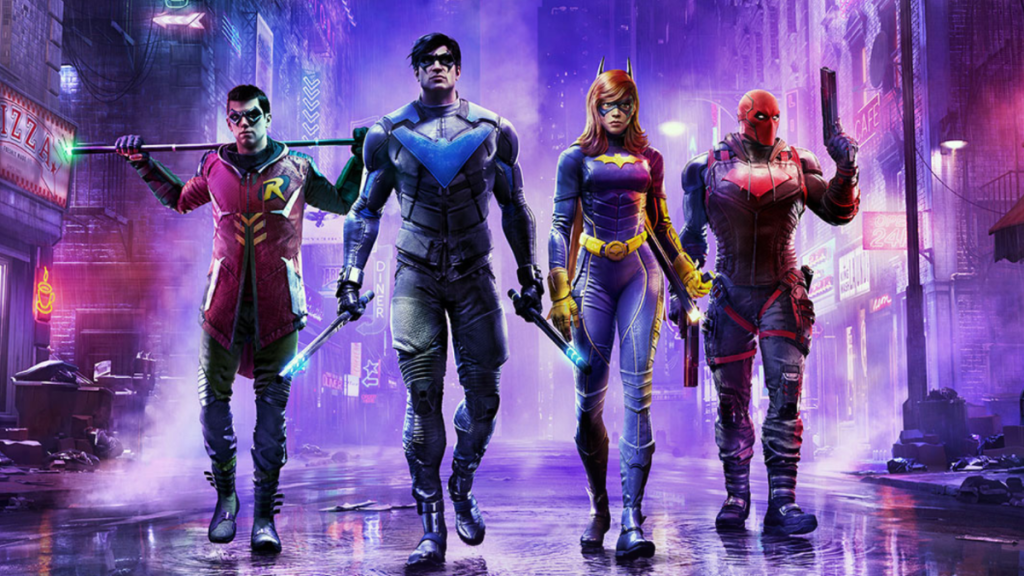 Gotham Knights
TBA | WB Games Montréal | PS4, PS5, Xbox One, Xbox Series X/S, PC
Batman is dead and Gotham has become even more of a warzone than ever. You control Nightwing, Batgirl, Robin, and Red Hood as they attempt to save the city and perhaps become Gotham's new hero. Recent Batman games have certainly raised our expectations for this franchise, but this title's drop-in and drop-out co-op multiplayer could help it establish its own identity and become one of the year's most intriguing action experiences.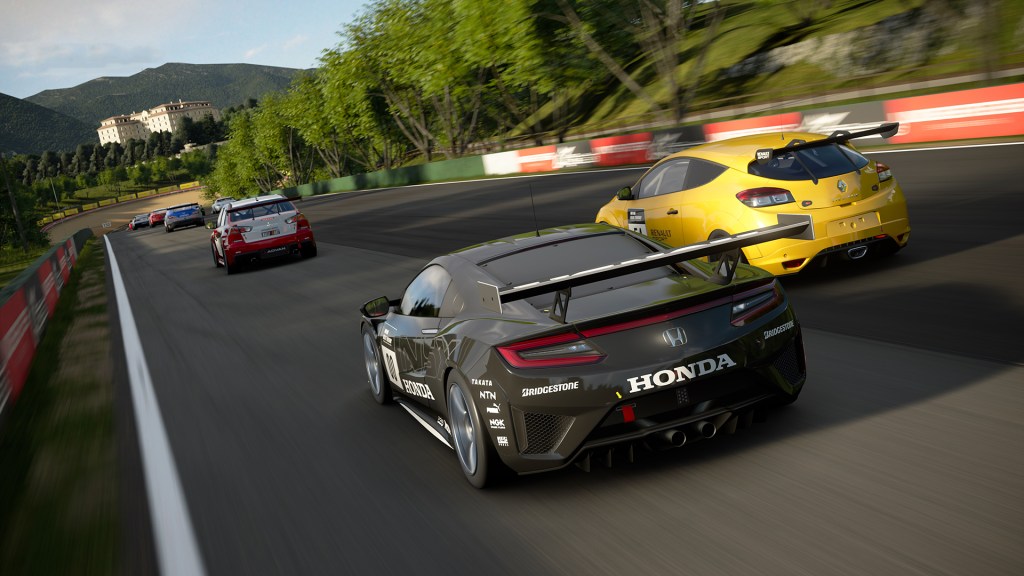 Gran Turismo 7
March 4 | Polyphony Digital | PS4, PS5
It's been quite a while since we've gotten a proper new Gran Turismo game, but in the minds of many, this series is still the standard by which all realistic racing games must be judged. With the power of the PS5 at their side, they may even find a way to surpass this series' legendary audio and visual design elements that have often made GT games the definitive declaration that the next generation of gaming is here.
Hogwarts Legacy
TBA | Avalanche Software | PS4, PS5, Xbox One, Xbox Series X/S, PC
For years, we've dreamed of an open-world Harry Potter RPG that lets us become a student at Hogwarts. While there's still quite a bit that we don't know about Hogwarts Legacy, everything that's been shown of the game so far suggests that is exactly what developer Avalanche Software hopes to deliver. This game's promised morality and character creation systems should certainly help us craft a Hogwarts adventure that is truly our own.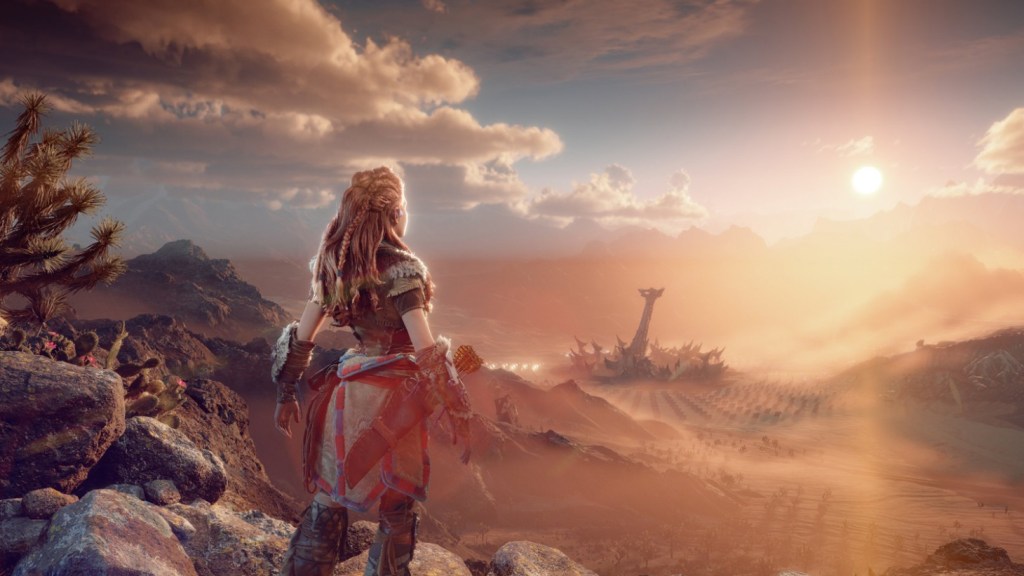 Horizon Forbidden West
February 18 | Guerrilla Games | PS4, PS5
Nobody knew quite what to expect from 2017's Horizon Zero Dawn, but Guerrilla Games most ambitious project yet turned out to be one of the most unique and enjoyable open-world experiences of the last generation. With its expanded item system and diverse new biomes, Forbidden West may just be the superior sequel that turns this series into one of gaming's most undeniable franchises.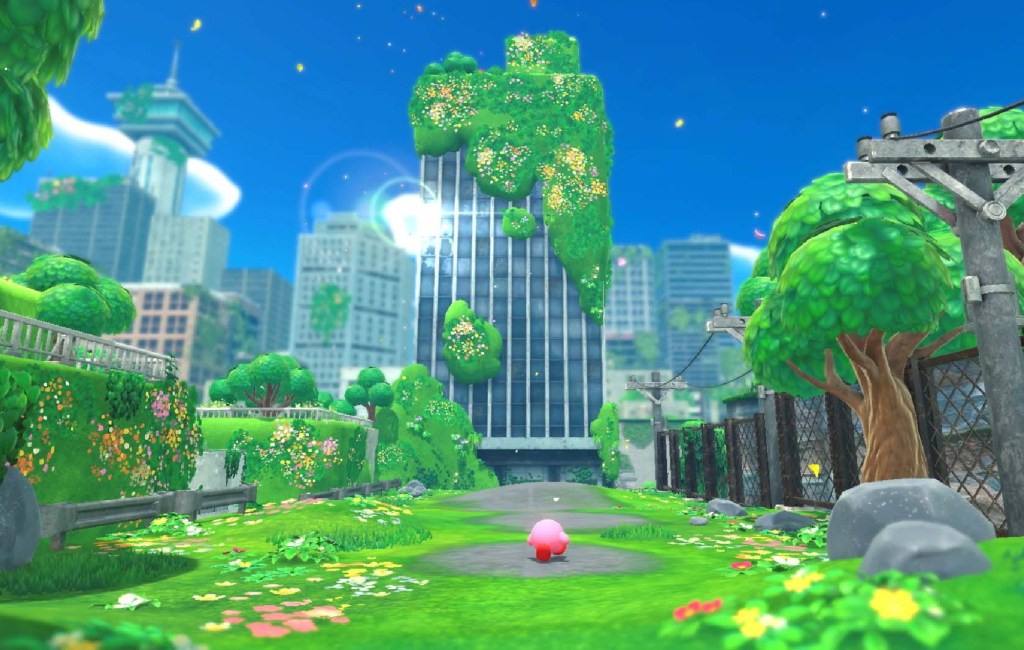 Kirby and the Forgotten Land
Spring | HAL Laboratory | Nintendo Switch
The Kirby franchise has long been one of the great torchbearers of the 2D platformer genre, which makes it that much more surprising that Forgotten Land will essentially be the first "proper" 3D Kirby game ever. We've seen that transition go wrong in the past, but developer HAL Laboratory's unbelievably consistent work with this franchise over the years has to inspire hope that they will find a way to make it work.
LEGO Star Wars: The Skywalker Saga
TBA | Traveller's Tales, TT Games | PS4, PS5, Xbox One, Xbox Series X/S, Nintendo Switch, PC
The consistently magical LEGO game franchise returns to a galaxy far, far away with this (mostly) new adventure that will recreate the nine films in the Skywalker Saga in typical LEGO fashion. While this game will certainly be familiar to anyone who has lost a few dozen hours to one of the many great LEGO titles we've been treated to over the years, this title's revamped combat system should help liven things up a bit.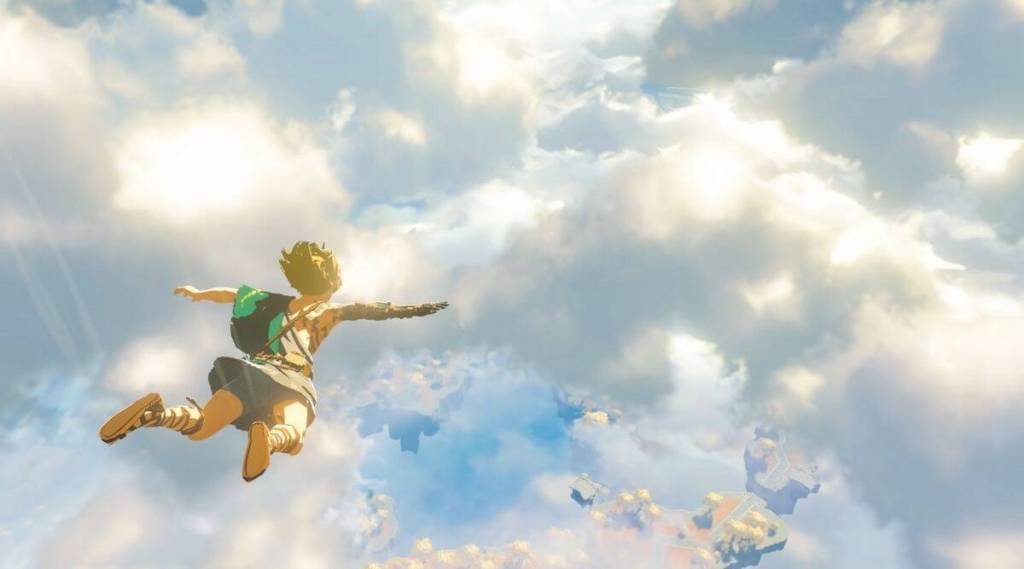 The Legend of Zelda: Breath of the Wild 2
TBA | Nintendo EPD | Nintendo Switch
It's only been about five years since Breath of the Wild was released, but developers everywhere are still chasing that game's best ideas and have started to use Breath of the Wild as shorthand for what they're trying to do. With the still-unnamed sequel to Breath of the Wild, Nintendo looks to show everyone why nobody does it quite as well as they do. The one thing we know for sure about this mysterious sequel is that it's easily one of 2022's most anticipated games.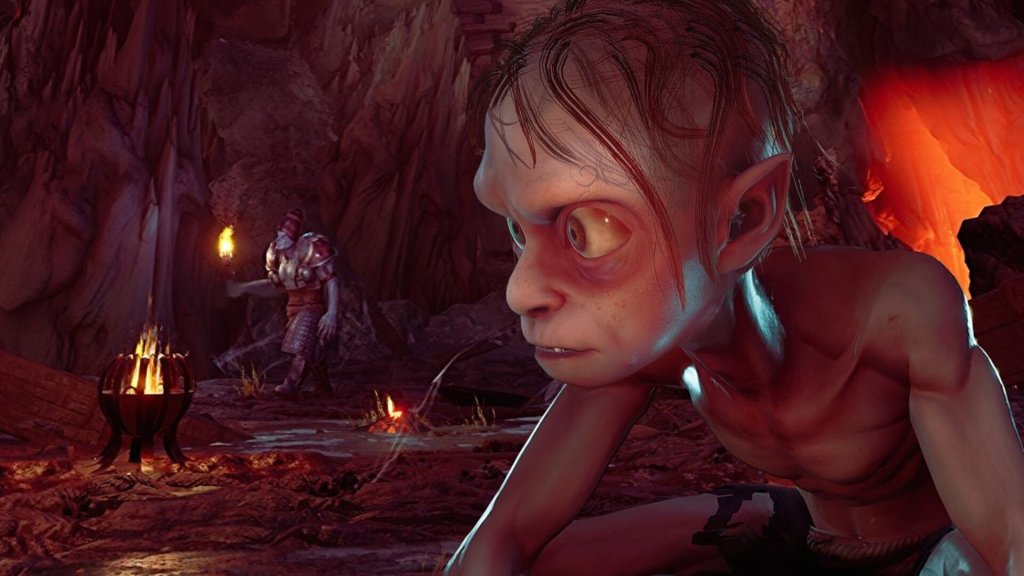 The Lord of the Rings: Gollum
TBA | Nintendo EPD | PS4, PS5, Xbox One, Xbox Series X/S, Nintendo Switch, PC
The Lord of the Rings: Gollum is a stealth-based adventure title that casts you in the role of Gollum on his eternal quest to find his precious. There's been an interesting influx of stealth "revival" games in recent years, and Gollum is certainly one of the most high-profile attempts we've seen in quite some time to bring that genre back to mainstream prominence and perhaps modernize the best elements of the greatest stealth titles.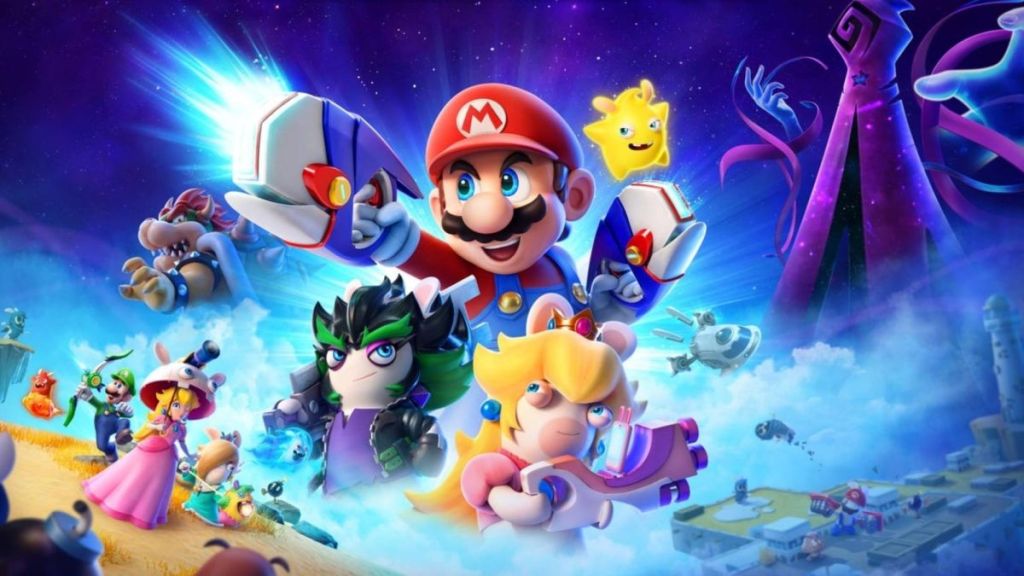 Mario + Rabbids Sparks of Hope
TBA | Ubisoft Milan, Ubisoft Paris | Nintendo Switch
Few people were bold enough to predict that Mario + Rabbids Kingdom Battle was going to be anything more than a gimmick. Against considerable odds, though, that XCOM-like strategy game starring Mario and developed by Ubisoft turned out to be one of the most charming and addictive Switch games yet. Sparks of Hope looks to build upon that success with what looks to be a much deeper game that will hopefully still please casual fans.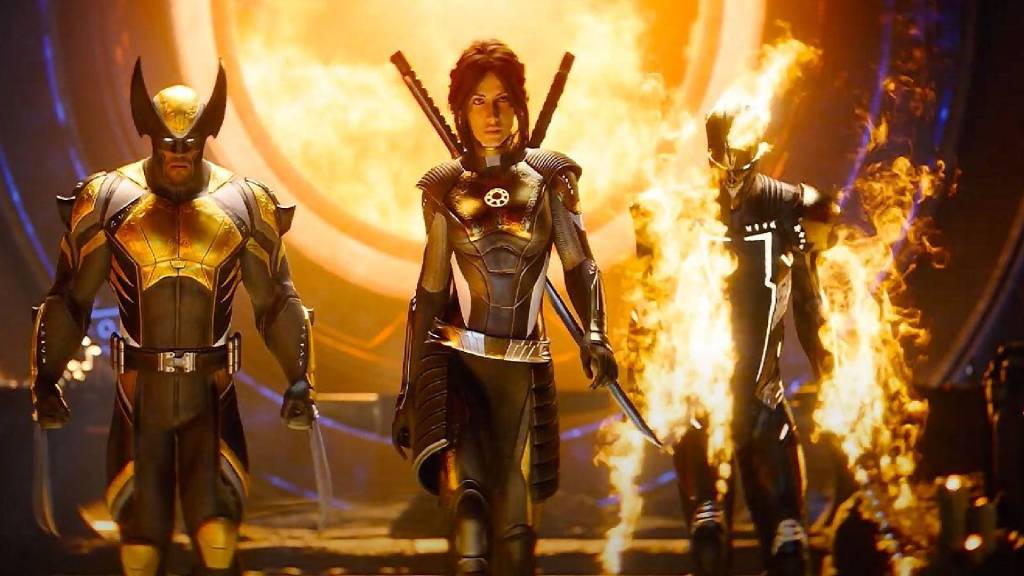 Marvel's Midnight Suns
March | Firaxis Games | PS4, PS5, Xbox One, Xbox Series X/S, Nintendo Switch, PC
Midnight Suns initially appeared to be that team-based Marvel superhero action game we've been waiting to see someone properly bring into the modern era, but this title's deckbuilding and card combat systems make it one of the biggest…err…wildcards of the year. However, the considerable talents of developer Firaxis (the studio behind XCOM: Enemy Unknown and many of the modern Civilization titles) may be the best reason to consider this one of the year's best strategy games.
Metal Slug Tactics
TBA | Leikir Studio | Nintendo Switch, PC
"Tactical" isn't the word I would use to describe the action in the Metal Slug franchise, but this fascinating spin-off from Leikir Studio looks to turn one of the definitive 2D action franchises into a compelling strategy experience. This project's combination of Metal Slug art, Final Fantasy Tactics-style strategy, and roguelike elements may just make it one of the year's more surprising hits.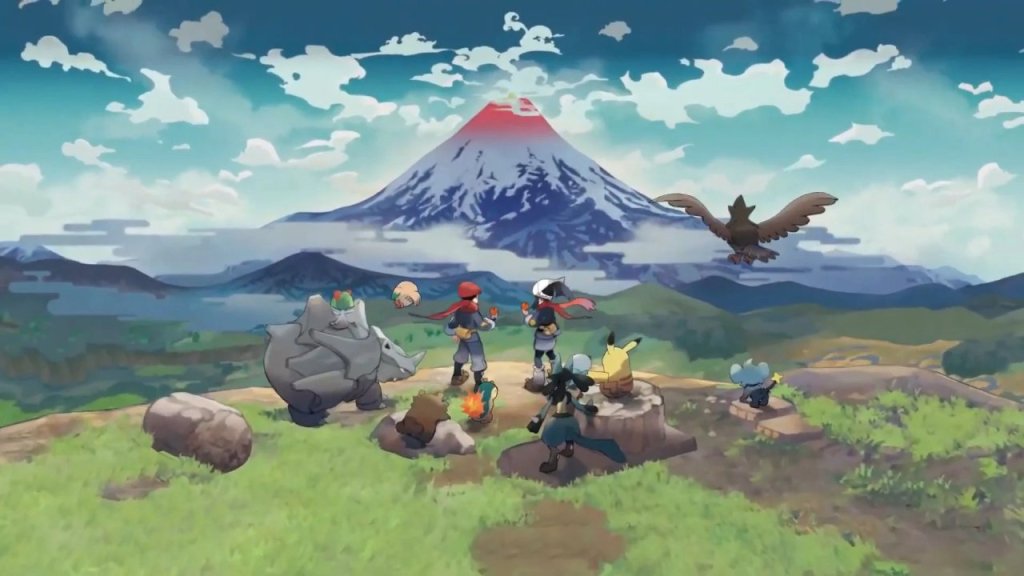 Pokémon Legends: Arceus
January 28 | Game Freak | Nintendo Switch
As an open-world Pokémon game with real-time encounters and a more complex combat system, Arceus is certainly a departure from so many of the design tropes that have defined many entries into the Pokémon franchise until this point. Yet, it's the way that this project will seemingly tap into the heart of this series while modernizing that franchise formula that makes it one of the year's most anticipated games.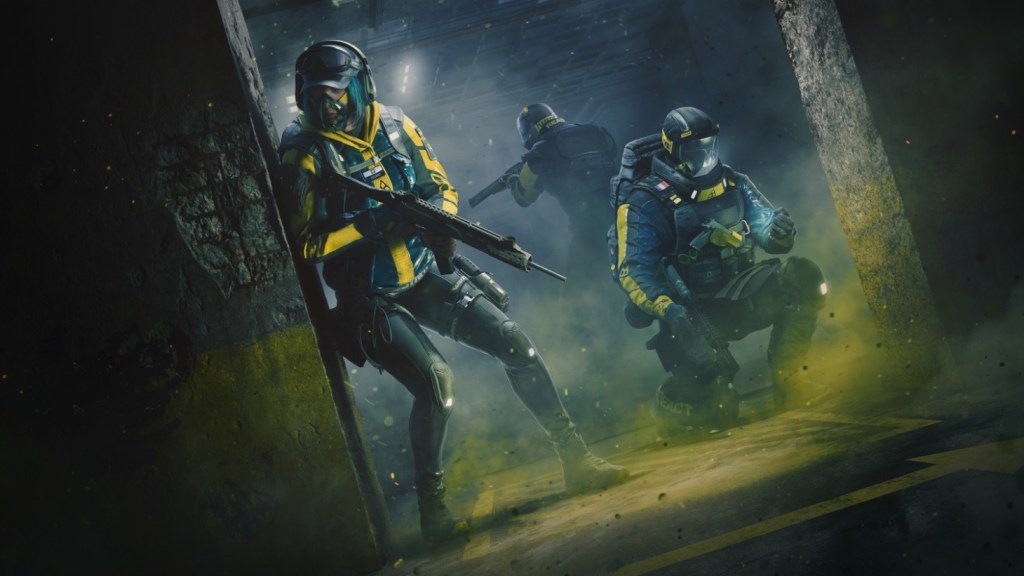 Rainbow Six Extraction
January 20 | Ubisoft Montreal | PS4, PS5, Xbox One, Xbox Series X/S, Nintendo Switch, PC, Stadia
If Rainbow Six Siege has taught us anything, it's that the Rainbow Six team is more than capable of taking this franchise in new directions while honoring that tactical combat that helped set this series apart in the first place. So while Extraction's sci-fi gameplay and cooperative action may remind you of Left 4 Dead, GTFO, and Back 4 Blood, there's more than enough Rainbow Six in the mix to make this one of 2022's most intriguing co-op experiences.
Redfall
TBA | Arkane Studios | Xbox One, Xbox Series X/S, PC
Redfall is an open-world, action-adventure first-person shooter that sees you battle both the undead and the tragically alive with the help of four uniquely talented survivors. It's about as far from developer Arkane's wheelhouse as the studio can possibly get, but Arkane's success in pretty much every endeavor so far should be all the reason you need to keep an eye on this one.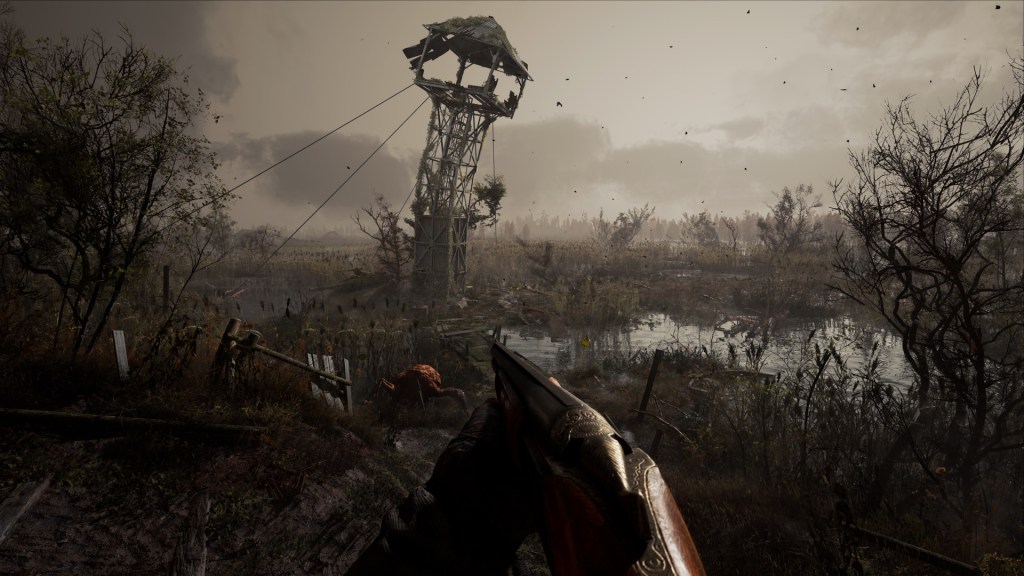 S.T.A.L.K.E.R. 2: Heart of Chernobyl
April 28 | GSC Game World | Xbox One, Xbox Series X/S, PC
S.T.A.L.K.E.R. 2 is the long-awaited sequel to 2007's S.T.A.L.K.E.R.: Shadow of Chernobyl. Set in the dangerous Chernobyl Exclusion Zone, this sequel looks to retain that unique combination of survival horror, action, and exploration that made its predecessor so memorable while modernizing that game's sometimes "wonky" mechanics. Will this game help one of the most underrated games of the last 15 years finally get the mainstream recognition it has always deserved?
Scorn
October | Ebb Software | Xbox One, Xbox Series X/S, PC
The art styles of H. R. Giger and Zdzisław Beksiński and modern first-person horror join forces in Scorn: the upcoming biopunk survival horror tile from Ebb Software that remains somewhat mysterious despite occasionally being teased over the last several years. Anyone who has ever wondered what it might be like if David Cronenberg made a horror game may just find their answer within the still-beating confines of this promising project.
Sifu
February 8 | Sloclap | PS4, PS5, PC
The historic lack of truly exceptional martial arts games is one of those strange trends that we'll never quite be able to explain. Thankfully, Sifu looks prepared to deliver the kind of kung-fu wish-fulfillment experience we just never seem to get enough of in gaming. This title's complex 3D combat is reason enough to check it out, but it's the game's fascinating aging system that might prove to be its biggest secret weapon.
Sonic Frontiers
TBA | Sonic Team | PS4, PS5, Xbox One, Xbox Series X/S, Nintendo Switch, PC
Sonic Team hopes to convincingly get Sonic over that "3D hump" with Sonic Frontiers: an open-world Sonic title that allows Sonic to freely roam a massive landscape that some close to the project have compared to Breath of the Wild. Sonic Team hopes that this game will help set the template for future titles, and fans hope that this title will find a way to add another dimension to the blue hedgehog's incredible 2D action.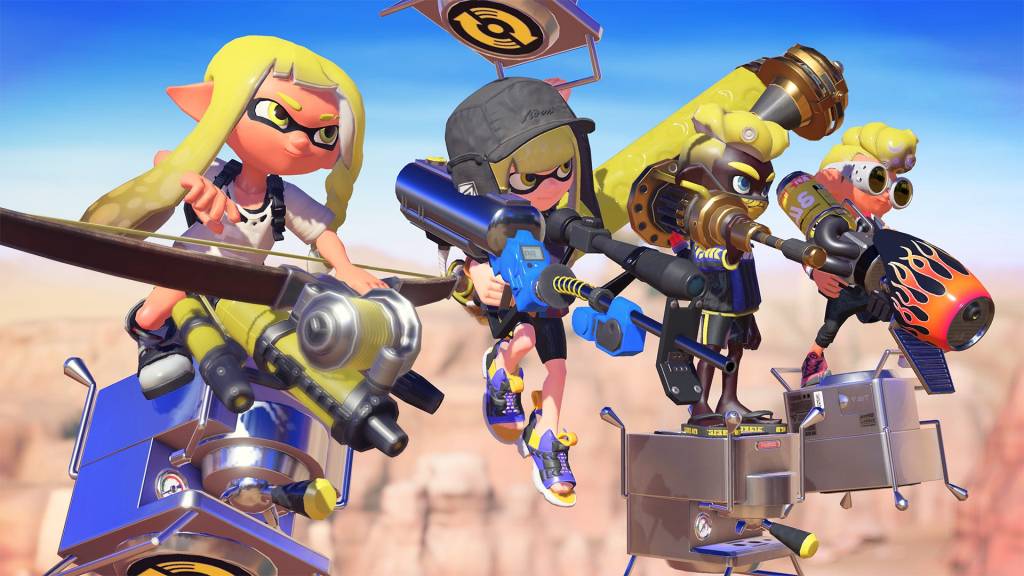 Splatoon 3
TBA | Nintendo EPD | Nintendo Switch
The idea of Nintendo making a family-friendly competitive shooter once felt like a joke that nobody quite understood, but Splatoon has quickly become one of Nintendo's most enjoyable new ideas in years. While Splatoon 3 looks fairly similar to the previous two games in the franchise in most of the ways that matter most, the chance to play with this game's new levels, characters, and weapons is all most fans will need.
Starfield
November 11 | Bethesda Game Studios | Xbox One, Xbox Series X/S, PC
Starfield may be Bethesda Game Studios' first new RPG franchise in years, but much of the hype surrounding this game is based on the fact that it looks like a "return to form" for one of the industry's most famous and acclaimed RPG studios. Can Starfield possibly live up to the hype that surrounds any new BGS game, or will it end up being a curious placeholder that lays the technical foundation for The Elder Scrolls 6?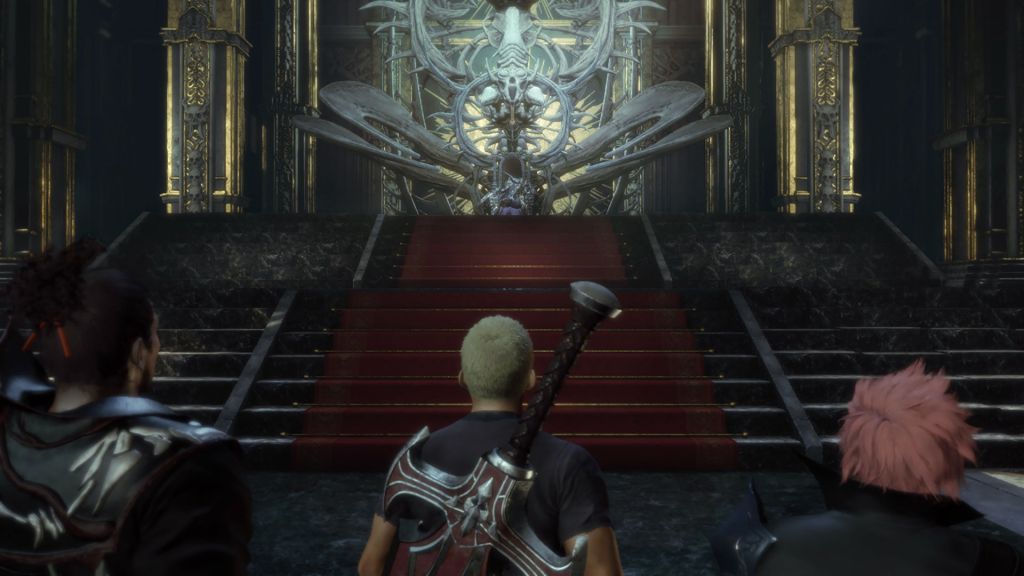 Stranger of Paradise: Final Fantasy Origin
June 14 | Team Ninja | PS4, PS5, Xbox One, Xbox Series X/S, PC
Stranger of Paradise: Final Fantasy Origin is a…well…strange game that is described as an alternate universe retelling of the original Final Fantasy with ARPG gameplay from Ninja Gaiden and Nioh developer Team Ninja. Look beyond its odd debut trailer and new concepts, though, and you'll find a lot of classic Final Fantasy concepts that reveal the potential of this fascinating concept.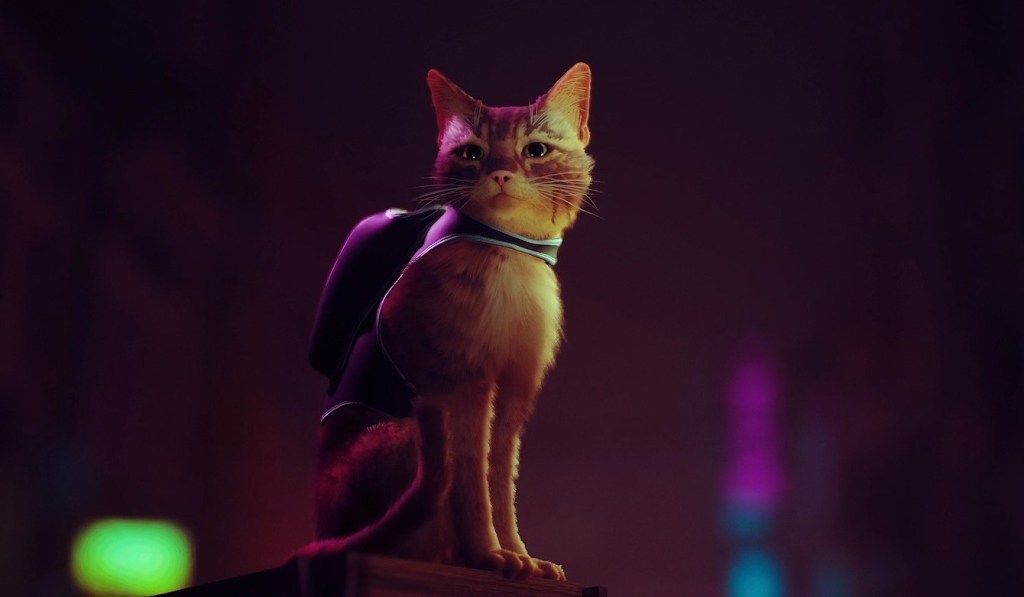 Stray
June 14 | BlueTwelve Studio | PS4, PS5, PC
Stray just missed its 2021 release date, which means that we've actually seen quite a bit of this game that follows a lost cat trying to navigate a world filled with robots in order to make it home to their family. There's a fascinating dystopian quality to this game's world that perfectly compliments its many puzzles and generally mysterious nature.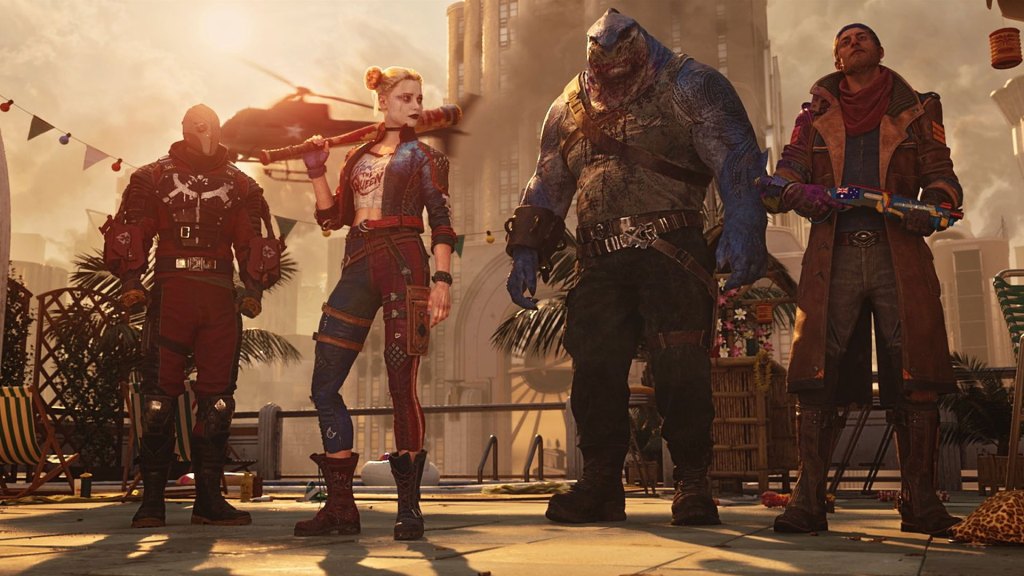 Suicide Squad Kill the Justice League
TBA | Rocksteady Studios | PS5, Xbox Series X/S, PC
After years worth of rumors that strongly suggested developer Rocksteady (the Batman: Arkham series) has been working on a Justice League game, that studio swerved us just slightly by revealing that they're actually working on a game about the Suicide Squad trying to kill Justice League members that have gone rogue. This co-op action title has a lot to live up to given the high expectations for Rocksteady's next project, but few fans dare doubt the skills of Rocksteady or the promise of this premise.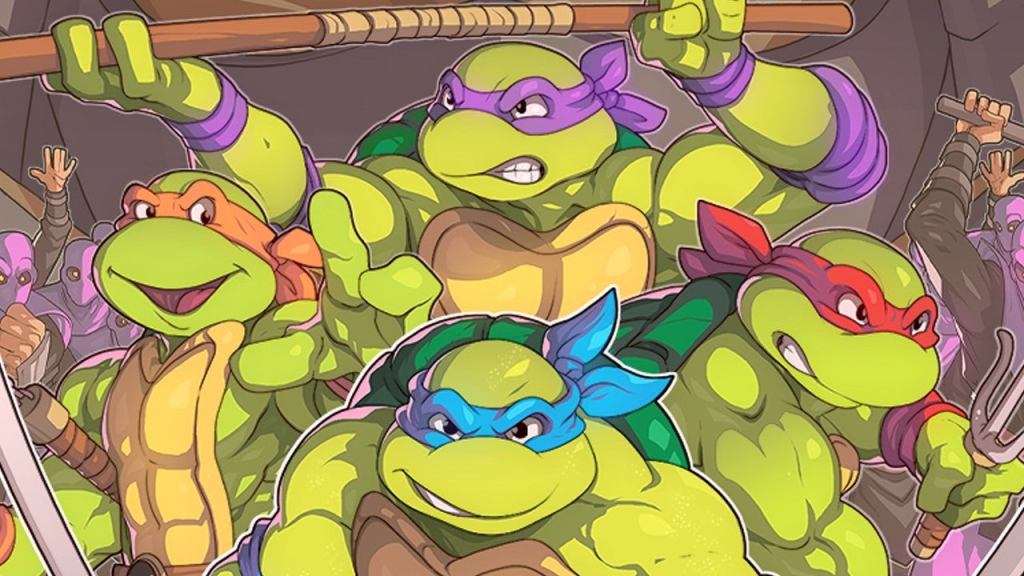 Teenage Mutant Ninja Turtles: Shredder's Revenge
TBA | Tribute Games | Nintendo Switch, PC
There's something about the simple brilliance of those classic TMNT brawlers of the '80s and '90s that help them feel special even after nearly three decades of innovations and advancements. We don't know why it's taken quite this long for a studio to decide to finally recreate those timeless experiences, but developer Tribute Games' take on that classic concept looks like everything we've ever wanted.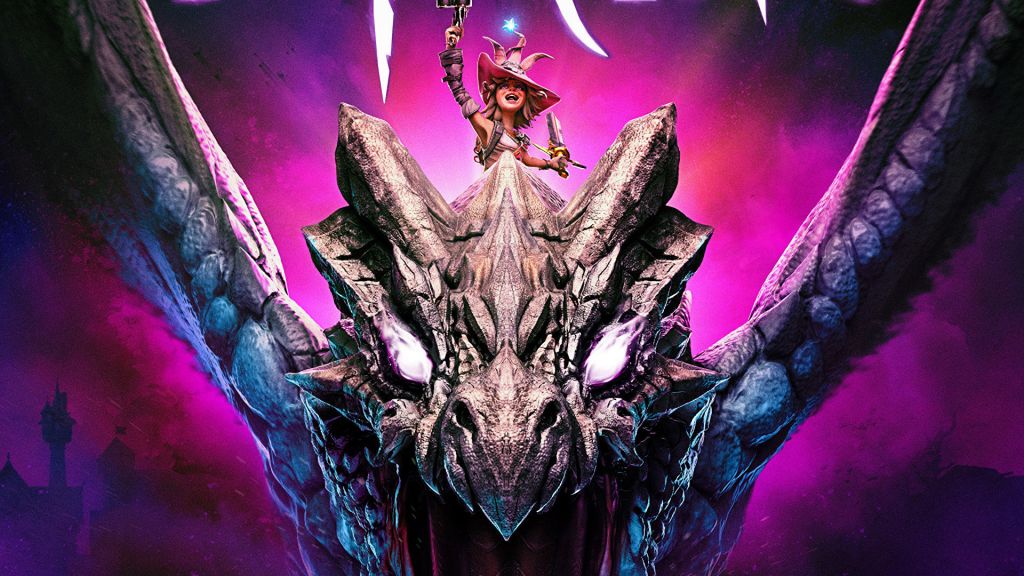 Tiny Tina's Wonderlands
March 25 | Gearbox Software | PS4, PS5, Xbox One, Xbox Series X/S, PC
Based on Borderlands 2's brilliant D&D-inspired Tiny Tina's Assault on Dragon Keep DLC, Tiny Tina's Wonderlands is a slightly more traditional tabletop-style RPG that benefits from a healthy influx of Borderlands-style art and humor. While that latter quality may attract some fans of that franchise, it's this game's character creation options, skill systems, and first-person battles that really have us intrigued.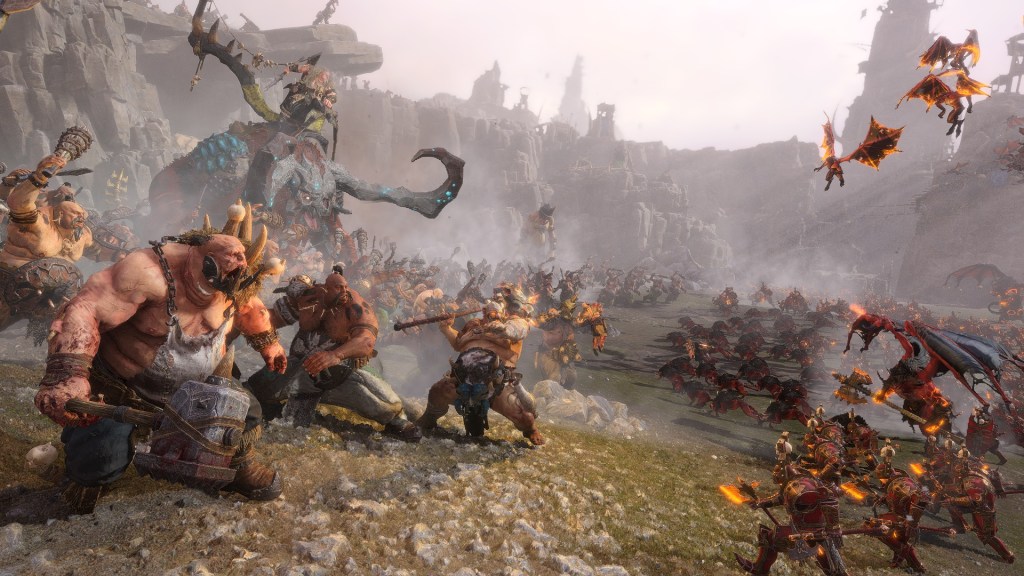 Total War: Warhammer III
February 17 | Creative Assembly | PC
The surprisingly perfect blend of Total War strategy and Warhammer world-building continues in Creative Assembly's third entry into one of the best strategy series in years. Anyone who is a fan of truly massive battles featuring an array of impossible creations will likely fall in love with what Warhammer III has to offer.
Triangle Strategy
March 4 | Square Enix, Artdink | Nintendo Switch
For some, the words "tactical RPG from Square Enix" will be enough to get them to pre-order Triangle Strategy and never look back. Anyone who is still on the fence just needs to know about this game's environment-changing battles, challenging choices, stunning art style, recruitment system, and grid-based combat that is clearly inspired by Final Fantasy Tactics and Fire Emblem. It's absolutely one of 2022's most promising games.