News
The Witcher: Monster Slayer Trailer Showcases Mobile ARPG
The Witcher goes mobile as Monster Slayer looks to offer a Pokemon Go-like experience.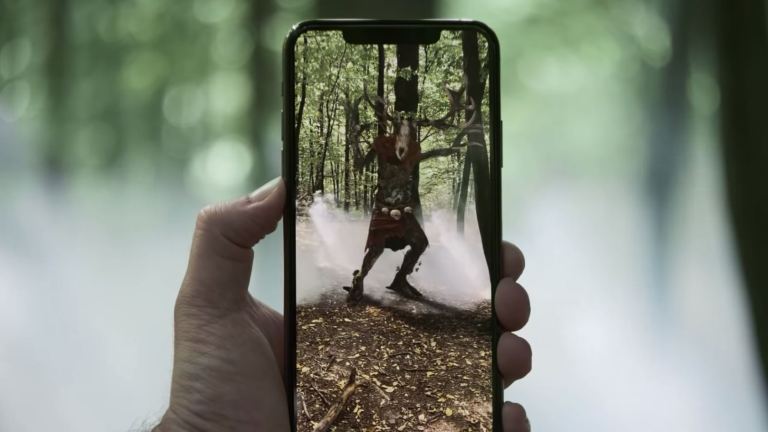 The Witcher is being adapted into a mobile ARPG app, because of course The Witcher is being adapted into a mobile ARPG app.
The app, The Witcher: Monster Slayer, is being published by CD Projekt Red and developed by a company called Spokko which CD Projekt Red acquired to develop future mobile titles. As this project is being published by CD Projekt Red, that means that it will be based on the games and not the Netflix series or books of the same name.
CD Projekt Red has confirmed that this title will serve as kind of a prequel to The Witcher games, but it's not entirely clear what that means in regards to whatever narrative it might have. They've also verified that it will be available for iOS and Android, which we suppose currently puts it ahead of Fortnite.
Beyond that information, we really only have the project's debut trailer to go on in terms of specifics, and it doesn't include many of them. It seems clear enough that this will be an ARPG in the vague style of Pokemon GO. That is to say that it will ask you to wander around various real-life locales while using your phone's camera to relay in-game information and complete various tasks.
In this case, it looks like the bulk of the gameplay will consist of you looking for various monsters to hunt and defeat. We imagine that the battles with these creatures will be fairly simple, but we're intrigued by a mention that you'll need to craft gear for your player character which will eventually help you take down these (probably) formidable foes.
While there's every chance that this game will end up being quite good, we can't help but feel that it's a bit curious to see CD Projekt Red release a mobile game, despite the fact that they made it clear that they acquired Spokko for the purposes of pursuing such projects. At the moment, though, we're really left to wonder whether the title will utlimately amount to more than what we see in this brief teaser trailer:
Pokemon GO has certainly shown that such games can grow into uniquely compelling experiences when given the time and resources to become such games, so here's hoping that The Witcher: Monster Slayer proves to be a bit more than the sum of its early parts when it launches for mobile devices sometime later this year.