News
The Witcher Season 2 Plot Details Revealed
The Witcher showrunner Lauren Schmidt Hissrich has been talking about what we can expect from Season 2 on Netflix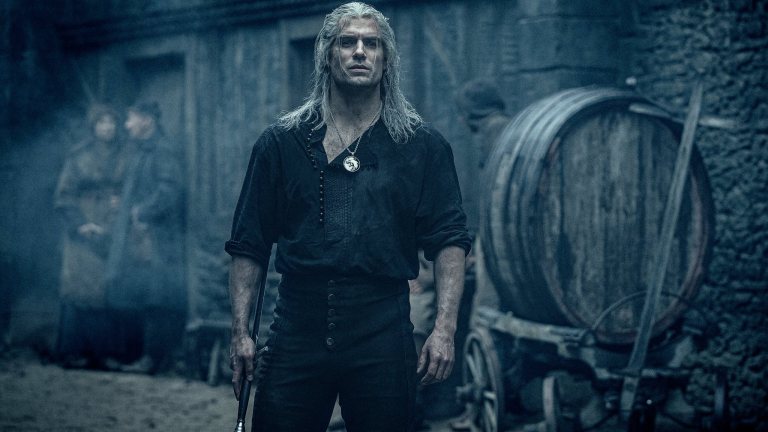 Netflix wasted no time kick-starting Season 2 of The Witcher after 76 million households were noted to have watched at least some of Season 1 in the first month of its release. Filming on the sophomore run initially got underway in February, only to be quickly halted as part of an industry-wide shutdown in the UK, but it's also reportedly one of the first projects due to restart in the country asap.
For those who enjoyed the streaming service's take on Andrzej Sapkowski's book series, an expanded cast awaits in Season 2. Joining Henry Cavill, Freya Allan, and Anya Chalotra in The Witcher's second season are Yasen Atour as Coen, Agnes Bjorn as Vereena, Paul Bullion as Lambert, Thue Ersted Rasmussen as Eskel, Aisha Fabienne Ross as Lydia, Kristofer Hivju as Nivellen, and Mecia Simson as Francesca.
"Probably my favorite additions for Season 2 are the new witchers," showrunner Lauren Schmidt Hissrich told The Wrap. "Really, in Season 1, we got to know Geralt and he's our prime example of a witcher. And then there is one other witcher, Remus, who we meet in Episode 103, who quickly dies (laughs). So it was, for us really, about getting Geralt back to his roots and sort of learning where he came from and what his story is and what his sense of family is."
Interestingly, Hissrich confirms that she is aware of negative reactions from some fans who didn't care for Season 1's handling of the central characters' timelines, and that Season 2 will go in a different storytelling direction, but not in response to these criticisms.
"Obviously, it was one of the most controversial parts of Season 1 and I didn't expect it to be as controversial as it was," she said. "But it's something I still stand behind, in terms of storytelling."
Hissrich added "What's great though is they have intersected now. So what we'll see in Season 2 is that all of our characters are existing on the same timeline. What that allows us to do story-wise though is to play with time in slightly different ways. We get to do flashbacks, we get to do flash-forwards, we get to actually integrate time in a completely different way that we weren't able to do in Season 1."
When production shut down on Season 2, the cast and crew had been in the middle of filming a huge sequence that had involved months of preparation, but Hissrich says it's the more intimate and personal side of The Witcher that she's looking forward to expanding on as the show moves forward.
"When I talk about The Witcher, I always talk about how these three characters come together – Geralt, Ciri and Yennefer – they come together as a family. It's the most important part of the series for me. And when you start to imagine someone's family, you also need to understand their family of origin. Sometimes that's a mother and father, sometimes that's blood relatives.
"For Geralt, it's his brothers, it's the brotherhood of the witchers. So I'm really excited to get back in and meet Vesemir, his father figure, for the first time and all of these men that he was raised with since he was seven years old.
"What I think is really fun about Geralt and Ciri is they are the most unexpected family you can imagine. You have a witcher whose sole job is to kill things for money and you have a little girl who is trying to escape her past and it's like, how do they come together? And to me, one of the most fun things we get to explore in Season 2 now is how they get to change and shift each other. Coming out of Season 1, you have a pretty good sense of who Ciri is, you have a pretty good sense of who Geralt is.
"And now we get to throw that all in a blender and see what happens when two people who are completely different have to be forced together in circumstances. And I think it's really fun. It's not always pretty. They will argue. They will fight. It will be two strangers coming together for the first time and being told, 'Nope, you're gonna be together forever.' I think that their growth together into being a father and daughter is one of my favorite parts of the series."