News
The Witcher Anime Movie Is a Prequel About Geralt's Mentor
The Witcher: Nightmare of the Wolf is a new anime movie coming from Netflix. It will tell the story of Vesemir, Geralt's father figure.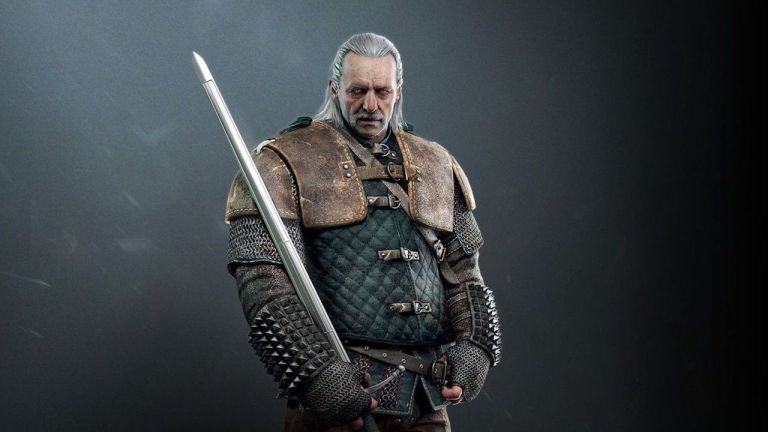 The Witcher is getting the anime film treatment from Netflix, which recently also launched a popular live-action series based on the books by Polish writer Andrzej Sapkowski. With the Henry Cavill-starring series proving to be a major success for the streaming service, Netflix is hoping that lightning strikes twice with the anime movie. 
The animated film is called The Witcher: Nightmare of the Wolf and it comes from Lauren Hissrich and Beau DeMayo, who are both producers on the live-action series, as well as Studio Mir, the animation studio best known for Voltron: Legendary Defender and The Legend of Korra. 
According to a description of the movie via Eurogamer, Nightmare of the Wolf will center on Geralt's mentor, Vesemir: "Long before mentoring Geralt, Vesemir begins his own journey as a witcher after the mysterious Deglan claims him through the Law of Surprise." This is a prequel, then, delving into the man who shaped Geralt into the witcher he would become. 
No casting has been revealed yet, although fans have been petitioning for Mark Hamill to play Vesemir on the live-action series. Hamill, who is known for his excellent voice work, has said on Twitter that he'd be interested in the role, although he admitted that he hadn't heard of The Witcher before the fan casting began. Time will tell if this particular dream comes true. 
Meanwhile, The Witcher live-action series has been renewed for a second season after becoming one of the most-watched series on the streaming service, according to Netflix. "Through its first four weeks of release, 76m member households chose to watch this action-packed fantasy, starring Henry Cavill," Netflix said in its Q4 Earnings Report. While Netflix doesn't report viewership numbers the same way TV networks do, it's clear that the service is very happy with The Witcher franchise.
An anime movie is a no-brainer, considering that Netflix has already found much success in this arena, especially when it comes to adaptations related to video games. Popular video game series Castlevania has enjoyed a bit of a resurgence over the last few years, for example, thanks to the Netflix anime series. Netflix is also currently making a Devil May Cry anime.
No release date has been set for the anime movie, but we'll make sure to keep you posted as we hear more! Until then, toss a coin to your Witcher.