News
The Witcher Sets Netflix Viewership Records (Kind Of)
Netflix reveals The Witcher had the biggest series launch in company history with 76 million viewers... but there's a catch.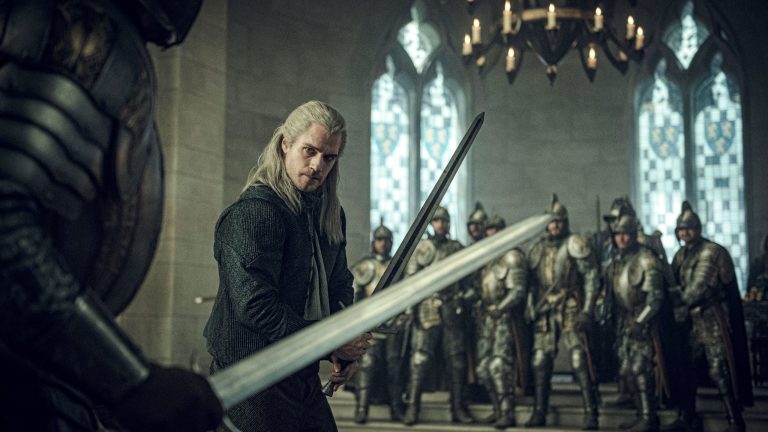 While the conversation around Netflix's new high fantasy series The Witcher remains mixed—we had some thoughts about that ending ourselves!—one thing is clear: almost everyone was watching. Maybe. That's certainly the narrative Netflix is trumpeting as it announces its fourth quarter earnings.
In a new press release from the streaming giant, Netflix revealed The Witcher enjoyed the biggest launch for a new streaming series on record—proving the appetite for new fantasy in the wake of the Game of Thrones ending is strong. According to the Netflix, 76 million member households watched at least some of The Witcher in its first four weeks of release.
That number is substantially higher than even Stranger Things 3's record breaking numbers, which during the third-quarter earnings announcement was revealed to be watched by 64 million households—almost 40 percent of the streaming service's total user base. However, comparing those numbers might be a fool's errand, because Stranger Things 3 and all previous Netflix viewership counts were based on the understanding each viewership household watched at least 70 percent of an episode (or at least 70 percent of a movie). Beginning with this quarterly report, Netflix is implementing the standard that as little as two minutes per episode counts as a view.
Operating under the assumption that two minutes proves that viewership was intentional, this model of counting makes it much easier to rack up numbers and view counts in a way that even Stranger Things 3 could not—never mind the actual numbers of each episode, including mid-season and finale tallies. Indeed, Netflix confirms that the new analytics system raised viewing numbers across the board by about 35 percent.
Still, there is precedent in Netflix's accounting. YouTube records "views" by similar fractions from clicks, as does a number of online outlets, including the New York Times website.
"Our new methodology is similar to the BBC iPlayer in their rankings based on 'requests' for the title, 'most popular' articles on The New York Times, which include those who opened the articles, and YouTube view counts," the company reported. "This way, short and long titles are treated equally, leveling the playing field for all types of our content including interactive content, which has no fixed length."
Nonetheless, it creates an apples and oranges situation between The Witcher and previous Netflix record holders.
Meanwhile Greg Berlanti's stalker show, You, posted 54 million views while The Crown Season 3 was watched by 21 million households, according to Netflix. And on the movie side, Michael Bay and Ryan Reynolds' 6 Underground enjoyed 83 million viewers in its first four weeks. Netflix also added more subscribers than expected in Q4 with 8.76 million new households joining the rolls. This is fairly impressive considering the end of the year brought the advent of a formidable new competitor: Disney+.
David Crow is the Film Section Editor at Den of Geek. He's also a member of the Online Film Critics Society. Read more of his work here. You can follow him on Twitter @DCrowsNest.