Features
The Quarry Cast: Every Character and Voice Actor
The Quarry boasts a truly stacked cast of famous faces and voices. Here's why you probably recognize most of the game's main characters.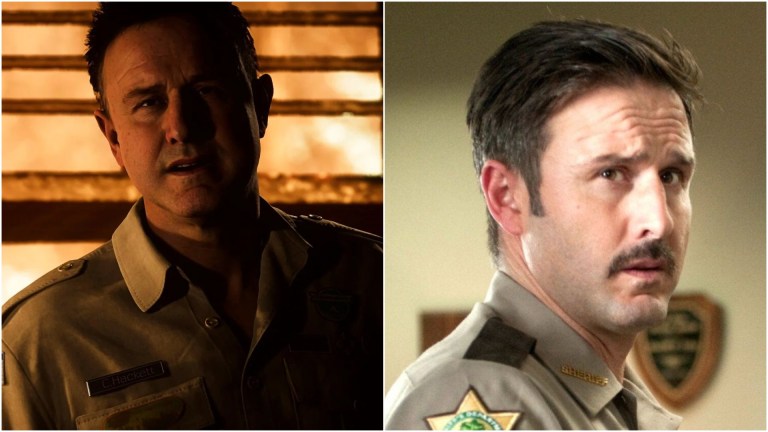 Given that The Quarry is the latest horror game from the brilliant minds behind the modern genre classic Until Dawn, it should come as no surprise that the game's cast is filled with horror character tropes voiced (and often motion-captured) by a lot of familiar names.
Indeed, part of the fun of playing a game like The Quarry comes from trying to figure out where you know so many of its cast members from. While a few names will jump out at you instantly, others most certainly fall into that "Oh yeah, I know them" category.
So if you're tired of scratching your head over who is who in The Quarry, here's a breakdown of the game's cast of primary characters and where you might know their actors from.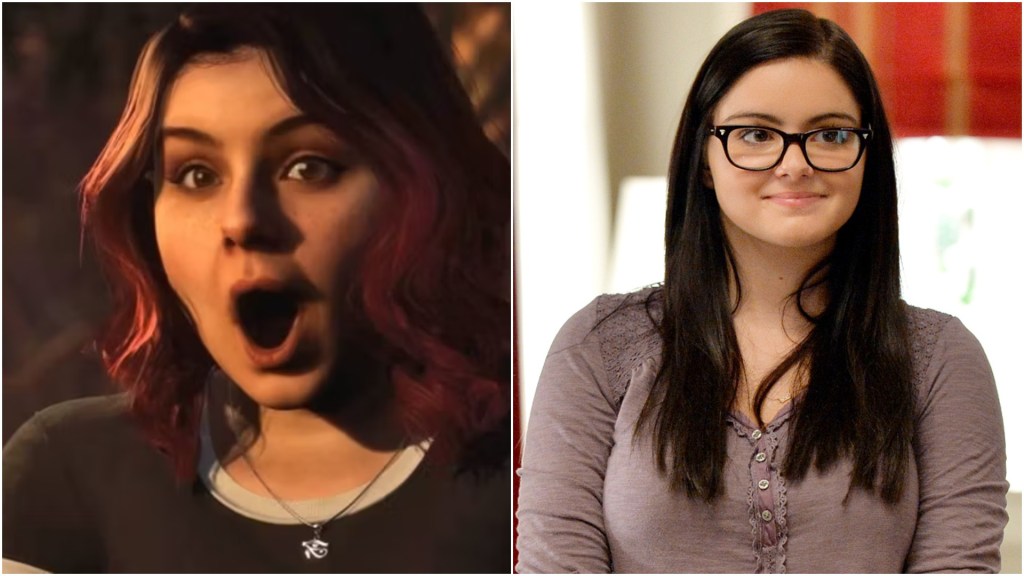 Abigail Blyg – Voiced by Ariel Winter
Abigail is a shy and occasionally awkward camp counselor who seemingly aspires to be an artist. Though reserved, she is generally well-respected and loved by her friends. Like many other young Quarry characters, she's also looking for love.
Abigail is voiced by Ariel Winter, who you probably know best as Alex Dunphy in Modern Family. She has also did some voice work for Kingdom Hearts: Melody of Memory as Young Kairi and has even voiced a Moogle in some Final Fantasy games.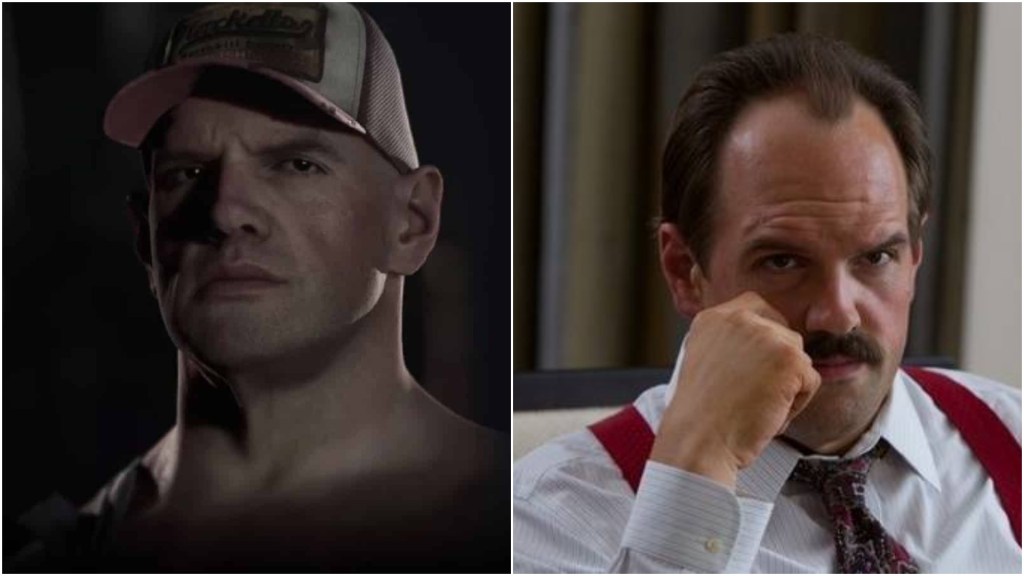 Bobby Hackett – Voiced by Ethan Suplee
Bobby Hackett is a large and powerful man who lives in the woods with the rest of his family. Though he doesn't seem particularly vindictive, he is clearly dangerous, especially when one of his brothers is telling him what to do.
Ethan Suplee does the voice work for Bobby. You've probably seen Ethan in quite a few things, but you might know him best as Louie Lastik in Remember the Titans, Toby Welch in The Wolf of Wall Street, or Randy Hickey in My Name is Earl.
Chris Hackett – Voiced by David Arquette
Chris is the owner and operator of Hackett's Quarry summer camp. He's pretty intense about everyone having the proper summer camp experience, but most of the counselors see him as someone to look up to.
I'm willing to bet that you know a little something about Chris Hackett's voice actor, David Arquette. Arquette's appearances in the Scream franchise made him something of a horror icon, though the actor's promising early career and slight fall from grace has become its own compelling story over the years. Actually, he was recently the star of the documentary You Cannot Kill David Arquette which chronicled his journey to become a pro wrestler.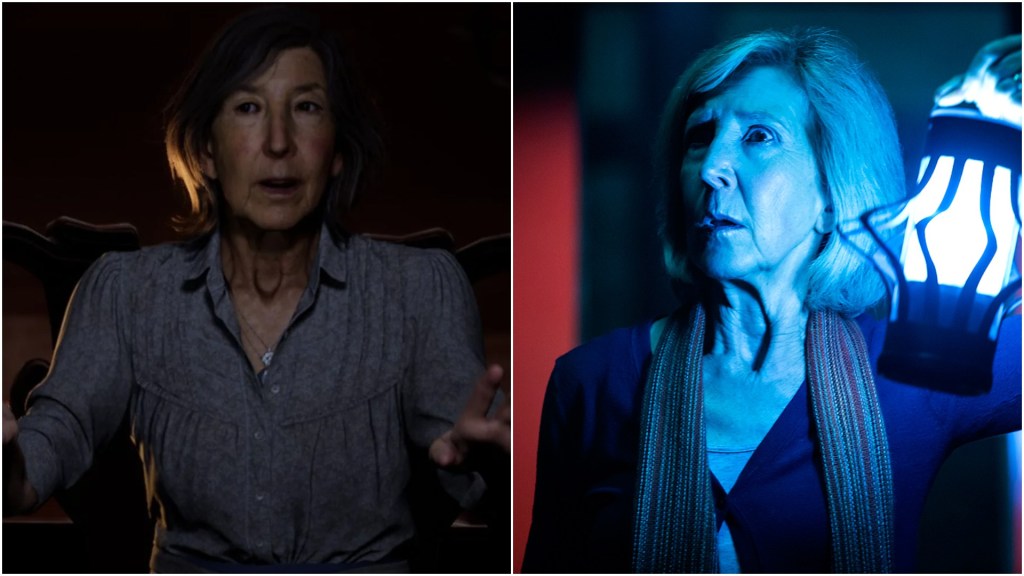 Constance Hackett – Voiced by Lin Shaye
The matron of the Hackett family also plays a motherly role to the various camp counselors. However, many of the counselors suspect there is a darker side to her often gentle ways.
Horror fans will likely recognize Constance's voice actor, Lin Shaye. After all, Shaye has become something of a go-to choice for elderly characters in horror films in recent years thanks to her appearances in movies like Insidious, The Call, Darkness Falls, and The Grudge.
Dylan Lenivy – Voiced by Miles Robbins
Dylan is a camp counselor whose sarcastic sense of humor makes his regular PA broadcasts at the camp something of a "must-listen" event. While generally liked by his peers, some wonder if there is more to Dylan than meets the eye.
Horror fans will likely know voice actor Miles Robbins as Dave in the 2018 Halloween reboot. Alternatively, you might know him as Jackson Van De Kamp in the X-Files reboot or even as Connor in the 2018 movie Blockers.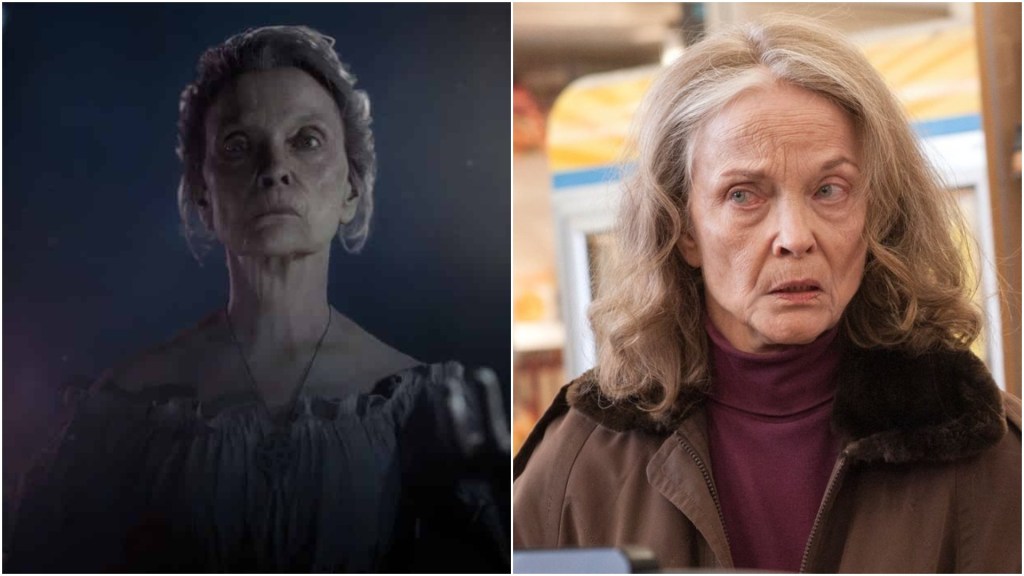 Eliza Vorez – Voiced by Grace Zabriskie
While Eliza is known as the "Hag of Hackett's Quarry" and a fortune teller, hs really serves as The Quarry's narrator and a strange kind of meta guide for your adventures.
Voice actress Grace Zabriskie's fascinating career includes appearances in movies like Armageddon (as Dottie), Wild at Heart (as Juana), and Ray Donovan (as Mrs. Minassian). However, you might know this David Lynch regular best for her incredible work as Sarah Palmer in Twin Peaks.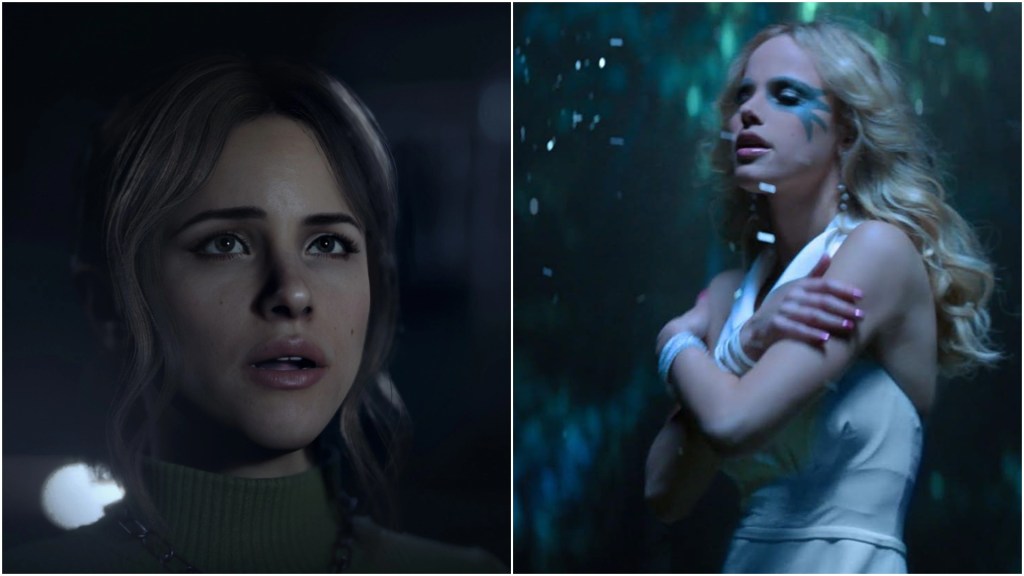 Emma Mountebank – Voiced by Halston Sage
What would a modern horror movie in the woods be without a character determined to capture it all? Emma Mountebank is always trying to record the rest of the counselor's adventures in The Quarry and hopes to one day become an influencer. She's…a lot.
Voice actress Halston Sage's career has really only just taken off, but you might know her as Lt. Alara Kitan in The Orville or even as Dazzler in X-Men: Dark Phoenix. She also appeared in 2015's Goosebumps as Taylor.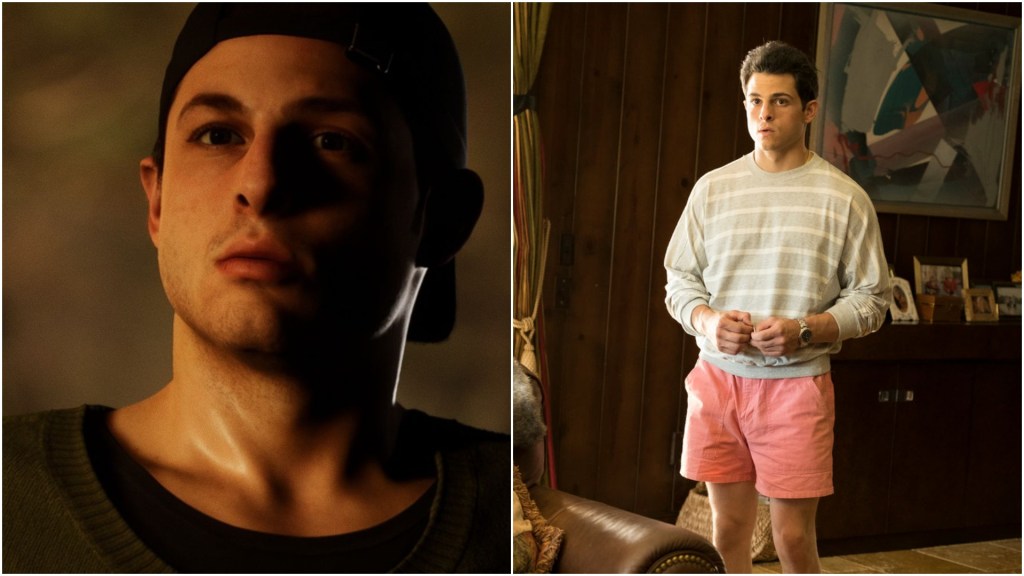 Jacob Custos – Voiced by Zach Tinker
Every '80s throwback horror movie needs an obnoxious jock, and Jacob is that obnoxious jock. Underneath it all, though, Jacob does seem to genuinely care about his friends. It's just that the's rather spend most of his time being the center of attention.
Voice actor Zach Tinker has been quite busy in recent years. He may still be looking for that breakout role, but you might recognize him as Grayson in 13 Reasons Why, as Sonny Kiriakis in The Days of Our Lives, or as Sam from American Horror Story.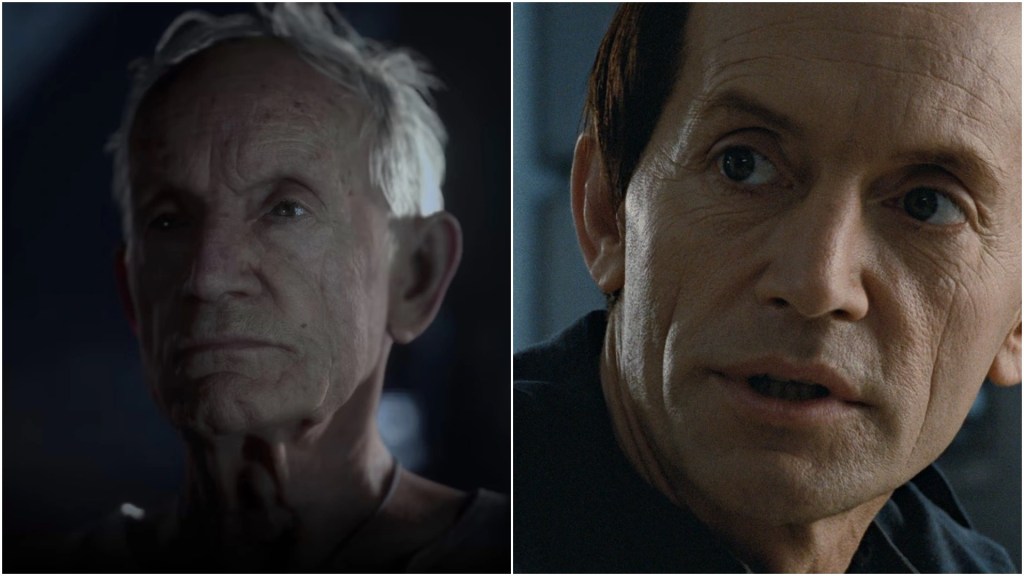 Jedediah – Voiced by Lance Henriksen
Jebediah is a somewhat reserved older man who seems to hide something sinister under his reserved demeanor. His loyalty to his family is undeniable, though the rest of his motivations are up for debate.
If you don't know the name Lance Henriksen, you've probably never seen classics like Aliens, The Terminator, Near Dark, The Quick and the Dead, The Right Stuff, or Pumpkinhead. The man is a true legend who is best known for his many memorable appearances in legendary horror and sci-fi films.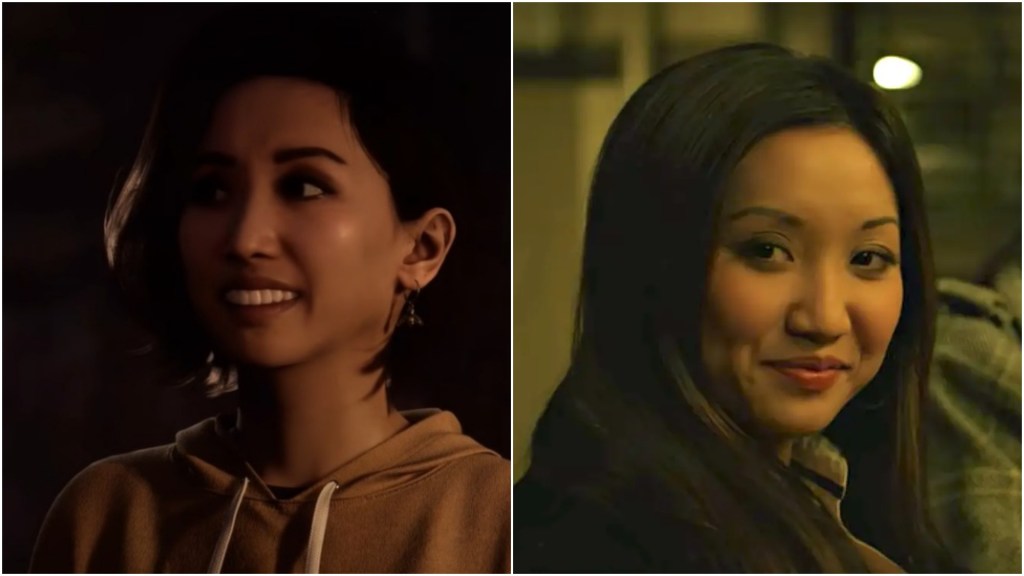 Kaitlyn Ka – Voiced by Brenda Song
Kaitlyn Ka is always trying to cause a little drama among her fellow counselors. Despite her…aggressively fun-loving nature, she's actually quite concerned about the safety of her friends and isn't afraid to help when needed.
Brenda Song is probably best known for her role as Christy in The Social Network. However, she's also appeared in quite a few notable TV series over the years, including Hulu's Dollface, New Girl, Scandal, and the occasional episode of Robot Chicken.
Laura Kearney – Voiced by Siobhan Williams
Laura isn't exactly the classic example of the bookworm trope you probably remember from some '80s horror movies, though she's not too far removed from that role. She's bright, curious, and she can sometimes be a little uncomfortable during situations that aren't going her way.
Siobhan Williams is another young member of The Quarry voice cast, though you may recognize her as Naomi Hatch in Hell on Wheels or as Brandy Lynn in Deadly Class. She's also set to appear in the upcoming Master of Doom movie, which will chronicle the development of the Doom franchise.
Max Brinly – Voiced by Skyler Gisondo
If you've ever watched pretty much any '80s slasher movie, you'll be instantly familiar with Max's character archetype: the prankster. Like many of The Quarry's characters, though, Max subverts his primary character trope just slightly by proving to be surprisingly loyal and capable when things turn rough.
Skyler Gisondo is definitely becoming one of those actors you've likely seen in multiple projects even if the name doesn't instantly ring a bell. He appeared as Howard Stacy in the Amazing Spider-Man movies, Lance Brannigan in Licorice Pizza, Ben in The Social Dilemma, and even previously went to summer camp as Deegs in Wet Hot American Summer: Ten Years Later.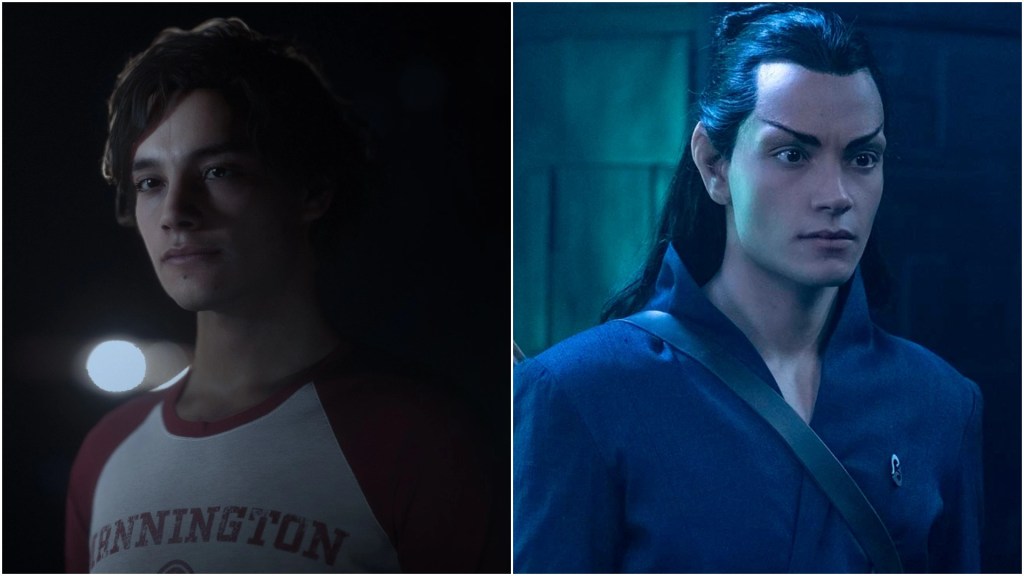 Nicholas Furcillo– Voiced by Evan Evagora
While not always the most memorable horror character trope, Nick is basically that kind of good-looking nice guy who is typically involved with the final girl in some way. While somewhat reserved, he's generally well-liked and clearly has a crush on at least one other counselor.
Evan Evagora is certainly the one Quarry actor with the fewest credits to his name. Even still, you probably know him from his breakout role as Elnor in Star Trek: Picard.
Ryan Erzahler – Voiced by Justice Smith
When Ryan isn't buried in his headphones listening to a supernatural podcast or some obscure new track, he's typically finding ways to work on his brooding demeanor. He's just waiting to tell some kind of scary story, and he obviously finds a pretty great one by the time The Quarry ends.
Justice Smith has been remarkably prolific in recent years for such a young actor. His roles in Pokémon: Detective Pikachu and Jurassic World: Fallen Kingdom gave him his early blockbuster credentials, and he's even set to appear in what is shaping up to be a massive upcoming adaptation of the Dungeons and Dragons franchise.
Travis Hackett – Voiced by Ted Raimi
Like many local sheriffs in summer camp horror films, Travis Hackett isn't above giving the counselors a hard time and lecturing them on the supposed dangers they're putting themselves in. However, Travis might just be the one person you want on your side the most when things start to go truly wrong.
Ted Raimi is obviously best known for his various appearances in many of his brother's (Sam Raimi) biggest films. So while you might know him from his roles in movies like The Evil Dead, Spider-Man, and Darkman, he's also popped up in a number of notable horror films (including the underrated '80s slasher, Intruder).