Features
PlayStation State of Play June 2022: Rumors, Leaks, and Predictions You Need to Know About
PlayStation's upcoming State of Play broadcast won't be their biggest show of the year, but some leaks, rumors, and predictions still point to a few surprises.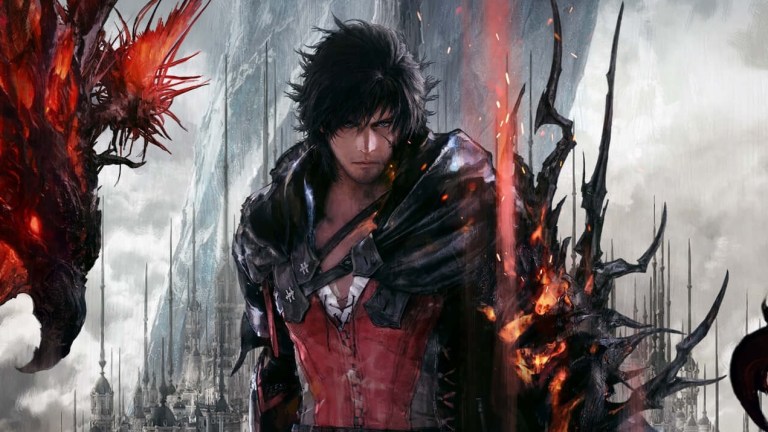 Even though E3 2022 was canceled earlier this year, June is still shaping up to be "reveal season" for some of gaming's biggest names. In fact, PlayStation will kick off the month with a special June 2022 State of Play broadcast that promises to offer a peek at what PlayStation fans can look forward to for the rest of the year and beyond.
Now, the PlayStation team has made it clear that their June 2022 showcase will not be their big first-party presentation (what you might call their "E3 substitute"). That means you shouldn't expect to hear much (if any) information about some of the biggest upcoming PS4/PS5 exclusives. However, PlayStation has confirmed that the show will feature quite a bit of information about the PSVR 2 and some of its upcoming games. Furthermore, they've teased a few "third-party" reveals that could include quite a few major upcoming games.
As is usually the case with any event involving a major video game company, there are quite a few rumors and leaks surrounding the upcoming State of Play broadcast. To help you separate fact from fiction (and manage your expectations), here's a look at a few of the things we know and suspect about the upcoming presentation.
PlayStation State of Play June 2022: Rumors and Leaks
We're bundling some rumors and leaks together simply because there are so few leaks currently available that we're comfortable treating as facts. However, I will separate leaks from pure rumors whenever appropriate.
Final Fantasy 16's Story Trailer Is Finally Revealed
This one is closer to a leak than a rumor, though there is still plenty of room for reasonable doubt regarding this reveal.
During a recent livestream, Final Fantasy 14 director Naoki Yoshida confirmed that the first full Final Fantasy 16 trailer is finished. He even suggested that the game itself is nearly finished. However, he also indicated that the reveal of the game's next trailer may be delayed due to unspecified circumstances.
If Square Enix decides to host their own summer showcase, then it's highly likely they will save the Final Fantasy 16 trailer for that event. However, since there is no strong evidence at this time that suggests that they intend to host their own reveal event, I'm inclined to believe that they will showcase that highly-anticipated preview during the upcoming State of Play showcase.
Street Fighter 6 Gets a Gameplay Trailer
Recent rumors suggest that Capcom may not hold its own summer showcase event this year. If that proves to be the case, then they will likely use this PlayStation event (as well as Summer Games Fest showcases) for some of their big upcoming reveals.
In fact, industry insider Jeff Grubb believes that it is highly likely that Capcom will reveal Street Fighter 6 during the upcoming State of Play event. While there's a chance they could delay that reveal until EVO 2022 (a fighting game event that takes place in August), this still feels like the most likely major game that Capcom could reveal during State of Play.
Resident Evil Village's DLC Will Finally be Revealed
We know that Capcom is working on DLC for Resident Evil Village, but we don't know what that DLC will be about, and we don't know when they intend to release it. It's possible both of those questions could be answered by the end of the upcoming State of Play event.
A very loose series of rumors suggest that Capcom will finally showcase Resident Evil Village's DLC during the June 2022 State of Play. While there are no insider reports that strongly suggest that reveal is on the show's schedule, the circumstantial evidence is certainly there. Not only is Capcom reportedly looking to use existing summer showcases for their own reveals, but it feels like we're at that point where Capcom either needs to reveal this DLC soon or we all need to start asking questions about whether it will be released at all.
Killzone VR Is Revealed For PSVR 2
Recent rumors suggest that PlayStation previously asked Supermassive Games (Until Dawn) to work on a VR FPS game based on the Killzone franchise. While those same reports suggest that PlayStation ultimately decided to pull the project from Supermassive, they still seem interested in the idea of someone making a Killzone VR game.
If Killzone VR is still in development, there is a strong chance we'll get our first official look at the project during the upcoming State of Play event. A franchise name like that could help sell the PSVR 2 to otherwise uninterested (or unconvinced consumers). The only things that would seemingly stop that project from being revealed at that time are if it doesn't exist in the first place or isn't anywhere close to being ready.
Call of Duty: Modern Warfare 2's PSVR 2 Mode Will Be Revealed
A prominent CoD insider recently reported that 2022's Call of Duty: Modern Warfare 2 (that's going to get confusing fast) will feature some kind of PSVR 2 support. While the details regarding the project are thin at the moment (it is described as a "standalone mode" in the report), it seems like the plan is for the upcoming CoD game to feature a PSVR 2 exclusive mode rather than for PlayStation or Infinity Ward to develop an entirely separate VR game for the device.
If that project does exist, you can almost certainly expect to see it at the upcoming State of Play event. While it doesn't sound like the PSVR 2 CoD game will be a massive standalone project, that's still a pretty big name that could really help sell the future of the PSVR 2.
Half-Life: Alyx Is Being Ported to PSVR 2
This one falls between a rumor and a leak, but there seems to be a lot of smoke around a fire that suggests that Valve and PlayStation have struck a deal to bring Half-Life: Alyx to PSVR 2. Xbox Era's co-founder recently referred to the port as an "open secret."
I'm on the fence on this one. If Valve believes that they've sold about as many of their own VR headsets as they're going to sell thanks to Alyx's current exclusivity, then they might be at the point where they'd rather port the game to PSVR 2 and bump up its software sales. If that is the case, then this announcement would be a big win for PSVR 2. After all, Xbox and Nintendo lack the hardware required to support a major VR game like Alyx.
Stray (Finally) Gets a July Release Date
A recent (accidental?) posting on the PlayStation Database suggests that Stray will finally be released on July 19. While it's possible that date is a mistake or a placeholder, it's worth noting that most reports suggest that Stray was already scheduled to be released sometime during the summer of 2022.
For those who don't remember (or don't know) Stray is a PlayStation exclusive indie game from developer BlueTwelve Studio that follows a stray cat trying to navigate a dystopian sci-fi world. Originally rumored to be released in 2021, Stray is now officially scheduled to be released during an incredibly vague "2022" window. Given how much we've already seen of this game, it would be surprising to learn that the game isn't at least almost finished.
PlayStation State of Play June 2022: Announcement and Reveal Predictions
While the section above covers some of the more prominent leaks and rumors currently surrounding the June State of Play broadcast, there are some potential announcements and reveals that don't quite fall into that category. Here are a few predictions I have for the upcoming show that are largely based on intuition, educated guesses, and, in at least one case, hopeful speculation
God of War Ragnarök Doesn't Get a 2022 Release Date
People are split on whether or not they should expect God of War Ragnarök to appear during the June State of Play show. Some say there is no way that the game will make an appearance, while others will consider the whole presentation to be useless if the game isn't heavily featured.
I fall somewhere in the middle of those two camps. PlayStation has made it clear that their next State of Play show will focus on "exciting reveals from our third-party partners" and "sneak peeks at several games in development for PlayStation VR2." While the wording of that announcement leaves a little room open for other announcements, I don't think that God of War Ragnarök is going to be snuck into a show that PlayStation seems to be downplaying somewhat. If God of War is still on track for a 2022 release date (and that's a big "if"), PlayStation likely won't confirm that information during the next State of Play.
Horizon: Call of the Mountain Is The Star of the PSVR 2 Showcase
Earlier this year, the PlayStation team teased a Horizon VR game known as Call of the Mountain. While we really haven't heard anything about that game since then, now seems like the perfect time for PlayStation to make that project the star of their next State of Play broadcast.
In fact, I assume that they're treating Call of the Mountain as the PSVR 2's biggest launch game. Not only is it one of the only major PSVR 2 projects they've shown so far, but the Horizon series continues to sell incredibly well despite weirdly having a habit of going up against some historically great competition.
PSVR 2 Gets a Q1 2023 Release Date
While it's not out of the question for the PSVR 2 to be released in 2022, I don't think that's going to be the case. There has been no indication that Sony has started mass manufacturing PSVR 2 units yet, and I tend to believe that they're more focused on maximizing their 2022 PS5 production for the time being.
However, I do think that a Q1 release date for the PSVR 2 seems likely at this point. Q1 has become a bit of a boom period for the video game industry in recent years, and the Switch recently proved that new hardware doesn't have to hit that holiday release window to be a success. An early 2023 release date gives PlayStation more time to manufacture and promote the PSVR 2 without pushing their luck with the release date.
The Last of Us Remake Gets a Teaser Trailer
We know that Naughty Dog is still working on a Last of Us multiplayer project that seems to be surprisingly ambitious. There are also quite a few rumors that suggest a remake of the original The Last of Us is in development. Of those two projects, I suspect we're more likely to see a teaser trailer for the remake at the next State of Play.
Assuming the next major State of Play broadcast isn't until August or September (which is really just a presumed timetable based on previous State of Play schedules), and assuming that The Last of Us remake will still be released in 2022 (which seems likely) then I'd be surprised to hear that PlayStation intends to sit on a teaser for that project for another few months. This seems like a great time for PlayStation to at least confirm that the game is in development.