News
PS5 vs. Xbox Series X/S War Heats Up As Xbox Scores Rare Sales Victory in Japan
The Xbox has scored a historic sales victory over PlayStation in an unusual way, but is this a sign of things to come?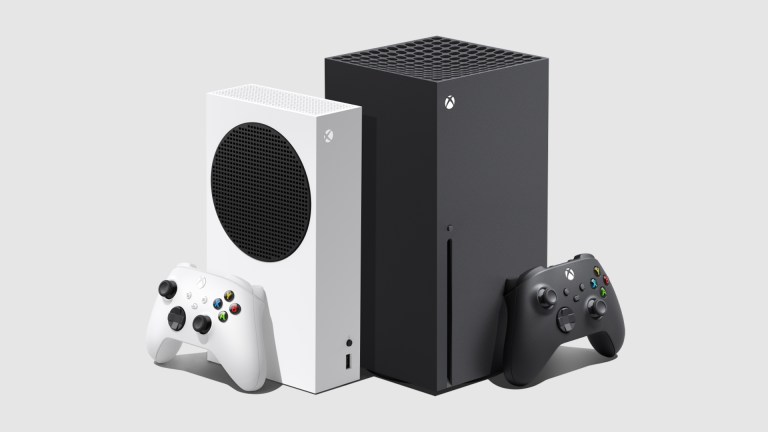 In most countries, Xbox and PlayStation consoles have been rivals for almost two decades, but in Japan, the Xbox has barely left a mark. However, that dynamic recently changed in a small, yet fascinating way that could prove to be an interesting harbinger for Xbox's immediate future in Japan.
Earlier today, the Japanese business development manager of Limited Run Games, Alex Aniel, posted a link to Famitsu's latest weekly sales roundup. Much of the article provided expected bits of software sales news, such as Nintendo Switch Sports topping the charts two weeks in a row, but the article's hardware report revealed something quite fascinating: Xbox has finally outsold PlayStation in Japan. Well, sort of.
According to Famitsu's numbers, last week, Japanese retailers sold 2,240 PlayStation 5 and 453 PS5 Digital units, while Microsoft pushed 105 Xbox Series X consoles and a whopping 6,120 Xbox Series S units. When it comes to cumulative sales in Japan, the PS5 still has the Xbox beat (the vanilla PS5 has sold over 1 million units, while the Xbox Series X and S haven't even pushed a quarter of that). Still, last week marks the first time since 2014 that Xbox has outsold PlayStation in Japan over the course of even a single week. It's not much, but given how rare that accomplishment is, it may be reason enough for Phil Spencer and the Xbox team to break out a small and modestly priced bottle of champagne.
It's no secret that the Xbox has historically struggled in Japan, but few people realize just how much of a Sisyphean task the brand has historically faced in that country. In March, GamesIndustry.biz crunched Xbox's lifetime sales numbers, and the results are gut-wrenching. The original Xbox started off kinda strong with over 474,000 sales, and the Xbox 360 managed to push a somewhat respectable 1.6 million units in Japan. After that, console sales dropped off a cliff. The Xbox One sold a paltry 114,000 units, and the Xbox Series X/S did only slightly better with a combined total of 142,000 units. Despite the Xbox Series X/S' minor performance improvement, Japanese gamers had seemingly made up their mind about Xbox consoles.
Now, some of you are probably wondering why the Xbox Series S, the ultimate underdog of this console generation, helped Microsoft pull ahead in sales and not the flagship Xbox Series X. Well, it has as much to do with the Series S as it does the PlayStation 5. To be more specific, it has a lot to do with the lack of PlayStation 5s.
All console lines have been hit by the seemingly unending chip shortage, but some have suffered more than others. Sony, for instance, decided to combat the supply chain problems by producing more PlayStation 4 consoles (which might explain why the Famitsu article stated that 22 new PS4s were sold last week). However, the smaller, less-powerful Xbox Series S has turned out to be Microsoft's secret weapon. As industry insider Daniel Ahmad recently pointed out, the company can churn out more of those next-gen consoles with fewer resources. The Xbox Series S likely outsold the PlayStation 5 in Japan last week because it was in greater supply. Plus, it's cheaper than the Xbox Series X and both editions of the PS5, which is always a boon when gamers have to be more budget conscientious.
While the Xbox Series S outselling both the PlayStation 5 and PlayStation 5 Digital Edition last week is definitely historic, it isn't as surprising as you might think. In March, GamesIndustry.biz reported that the Xbox line of consoles recently outsold the PS5 in Europe (not including the UK and Germany). According to the article, the Xbox Series S did most of the heavy lifting since it was more readily available. The report didn't give any numbers, just a vague reassurance that the Xbox Series X/S outsold the PS5, but we can infer that the Xbox Series S outselling the PS5 last week in Japan was a continuation of that trend. 
In the spirit of fairness, the Xbox Series S has only surpassed the PS5 on its home turf for one week. Famitsu's next weekly sales roundup could easily reveal a return to dominating form for the PS5. But, on the off chance that the Series S outsells the PS5 in Japan for yet another week, then maybe, just maybe, Xbox may finally be able to make an impact in Japan (if only by virtue of sheer availability). If so, then it will be interesting to see if those who buy Xbox consoles (even out of necessity) continue to support the brand moving forward.