News
Marvel's Avengers Will Feature PlayStation Exclusive Challenges and DLC
It seems that Spider-Man isn't the only piece of exclusive Marvel's Avengers content that PlayStation gamers can look forward to.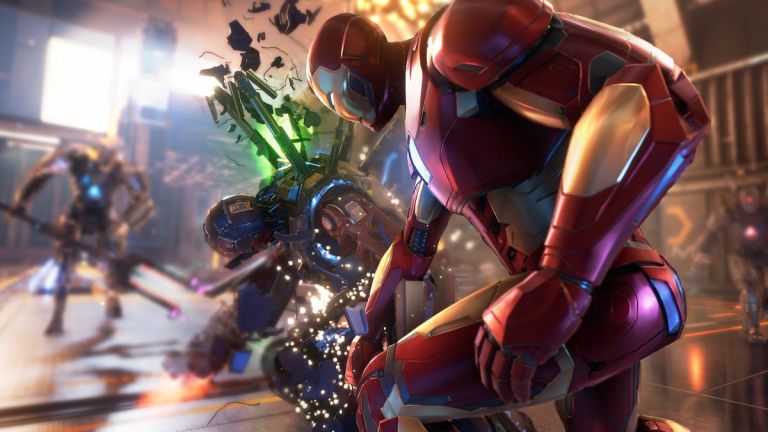 In a recent blog post, Marvel's Avengers developer Crystal Dynamics confirmed that they intend to release additional content that will be exclusive to PlayStation consoles.
"We previously stated that we're huge Marvel fans, but we're also PlayStation fans," reads the post from Andy Wong, Community & Social Media Manager for Crystal Dynamics. "We are honored to be working with them to provide additional advantages to PlayStation players. PlayStation players will have exclusive access to certain Community Challenges, where the PlayStation Nation will work together to accomplish a goal in order to gain rewards specific to them."
While the specifics of Marvel's Avengers Community Challenge system haven't been laid out in great detail yet, the basic idea is that the game will be updated every month with a challenge that all players must work together to overcome. It was previously suggested that Community Challenges would be the same across all available platforms.
Now, though, it seems that PlayStation gamers will be able to participate in exclusive challenges not available to Xbox and PC players. It sounds like the plan is for these PlayStation challenges to be released in addition to the Community Challenges made available to players across all platforms, but the post does not outline exactly how this exclusive content will be released.
Crystal Dynamics also revealed that "PlayStation players will have 30-day exclusive access to a Legendary Outfit, Legendary Emote, Epic Takedown, and nameplate for each Super Hero as they are released." PlayStation gamers will also receive similar exclusive content for the six main heroes included in the base game.
Furthermore, PlayStation Plus subscribers will receive "a free bundle that contains a Rare Outfit, nameplate, and 100 Credits to celebrate the addition of another Avenger to the roster." PlayStation Plus subscribers will also gain access to "a free bundle for Ms. Marvel" that will be released when the game launches. While the blog post indicates that PS Plus content will remain exclusive to the PlayStation Platform, Square Enix has not yet confirmed whether or not they intend to release that content to other platforms at a later date.
In case you missed it, we also recently learned that Spider-Man will be released exclusively for the PlayStation 4 and PlayStation 5 versions of Marvel's Avengers and we already knew that PlayStation users will have more time to access the game's upcoming beta than those on other platforms.
The PlayStation team has historically pursued exclusive in-game content as a means of promoting the advantages of the PlayStation platform for third party games, and it certainly appears they have no intention of abandoning that practice as we prepare for the next generation of gaming.