News
LA Noire: The VR Case Files Developers Working on New VR Project With Rockstar Games
The L.A. Noire VR team is working on a new open-world project in association with Rockstar, but is this upcoming game based on a Rockstar franchise?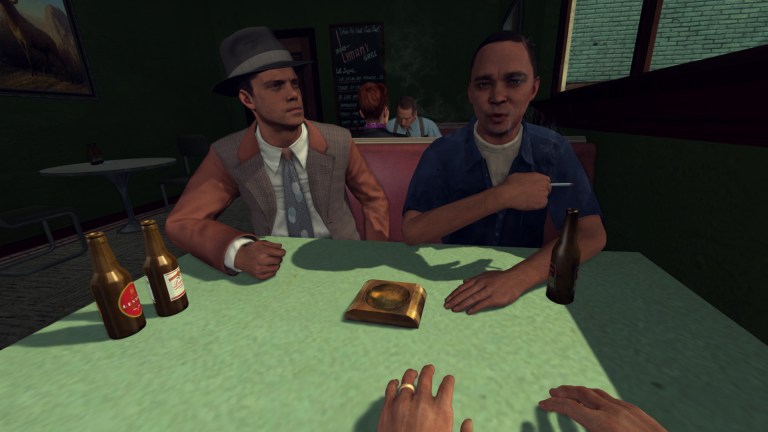 Developer Video Games Deluxe, the studio that previously worked on LA Noire: The VR Case Files, has revealed that it is developing a new VR project in association with Rockstar Games.
"Having finished the critically well-received L.A.Noire: The V.R. Case Files we are now gearing up for a new project, a AAA open-world title in VR for Rockstar," says Video Games Deluxe via a Linkedin post. "2020 marks our 7th year of working exclusively for Rockstar in Sydney and we are excited to [be] taking on this groundbreaking project."
The post goes on to say that the studio is looking to hire for multiple positions including "Senior Programmers, Engine Programmer, Designer, and Animator." No further details regarding the project are offered in the brief post.
Developer Video Games Deluxe doesn't get a lot of recognition (their name barely even pops up in relation to the development of L.A. Noire The VR Case Files), but you should know that their small staff of around 10 people includes Brendan McNamara: the director of the original L.A. Noire who worked for developer Team Bondi before that studio was shut down.
Given that Video Games Deluxe has such a close relationship with the L.A. Noire franchise, the most popular theory at the moment is that this upcoming V.R. project is related to that series. L.A. Noire: The VR Case Files was generally well-received, and it's easy to imagine that there are still plenty of stories to be told within that universe.
Other theories include the equally likely possibility that this partnership is related to an entirely new VR project not based on an existing Rockstar property. If Rockstar was satisfied with Case Files, then it's easy to imagine that they could give Video Games Deluxe the green light to make an entirely original VR game.
Of course, you can't talk about Rockstar these days without talking about Grand Theft Auto. While we know that fans can't wait for more GTA news (especially GTA 6 news), it's unlikely that Video Games Deluxe would be asked to develop a major new GTA VR game given the studio's small size and Rockstar's historically tight creative control over that series. If anything, we'd sooner believe that this is related to a VR spin-off of a "lesser" Rockstar property such as Bully.
In any case, we'll be sure to bring you more information on this VR project as it becomes available.