Features
Halo Infinite Director Departure Raises Yet Another Red Flag
Halo Infinite loses another director as fans start to wonder if the game will be delayed until 2022.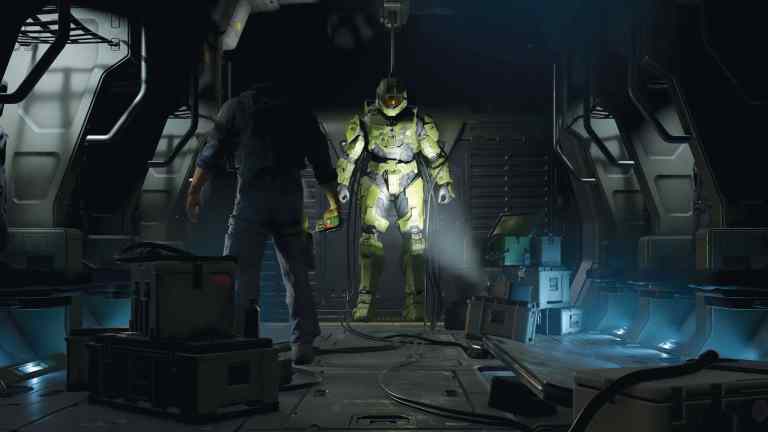 343 Industries director Chris Lee has informed Bloomberg that he is no longer working on Halo Infinite and will instead be focusing on other opportunities at Microsoft.
"I have stepped back from Infinite and I am looking at future opportunities," Lee said. "I believe in the team and am confident they will deliver a great game and now is a good time for me to step away."
This move follows Lee's reported decision to pivot from Halo Infinite around the time that 343 and Microsoft confirmed that the game's release date has been delayed until 2021. Now, it seems that he has walked away from the project entirely (at least for the time being). That leaves Joe Staten in charge of Halo Infinite's single-player and Pierre Hintze responsible for the oversight of Infinite's multiplayer development.
Taken by itself, this announcement wouldn't necessarily mean anything beyond the pure facts of the situation. Chris Lee is, by all accounts, an incredibly talented industry veteran who most people have nothing but praise for, but these things do happen from time to time. When they do, very talented teams of developers pick up the slack and move ahead.
However, this isn't really a case of an isolated incident. It's the latest in a long series of events that have fans worried that the red flags surrounding Halo Infinite are starting to pile up.
See, Chris Lee is not the first project overseer to walk away from Halo Infinite. He is, to our knowledge, the third. Former Halo Infinite creative director Tim Longo left 343 Industries in 2019 followed by Executive Producer Mary Olson. While 343 downplayed the idea that Olson was Longo's direct replacement in every respect, Microsoft explained at the time of Longo's departure that "the overall creative vision and production of the game remains led by Chris Lee, Studio Head of Halo Infinite." Well, now Lee is gone.
That many high-level departures are typically enough to spell trouble, but Longo and Olson's departures happened before Halo Infinite was delayed to 2021 despite its high-profile position as the Xbox Series X premiere launch game. While Infinite's delay was partially attributed to complications caused by the COVID-19 pandemic, it's starting to become clear that the additional development problems 343 and Microsoft alluded to in their delay statement may include the behind-the-scenes turmoil that insiders have reported on in recent months.
Oh, and it's very much worth mentioning that our first look at Halo Infinite's gameplay was met with a resounding "meh" by fans who strongly suspected that we were looking at an incomplete version of the game or, even worse, a game that was shaping up to resemble 343's vision for Halo Infinite.
On top of all of that, one of the few extensive updates we've received in recent weeks regarding Halo Infinite's development focused on the game's now-controversial armor and shading system which could emphasize microtransactions and paid promotions. It's generally not a good sign when we're talking about a high-profile project that we've barely seen gameplay of that's already hyping a Monster Energy promotion.
Ultimately, that's what we're dealing with. Bad signs, red flags, or whatever you want to call them. We've seen them before in other games, and they typically result in a product that takes months or years to fix (if it's ever fixed at all).
Maybe that's why more and more people seem to be calling for Halo Infinite to be delayed…again.
As hard as it is to think about Halo Infinite being delayed into 2022 after it was positioned to be one of the biggest games of 2020, the alternatives aren't much better. Microsoft already reportedly considered releasing Halo Infinite's multiplayer and single-player separately, which doesn't exactly scream confidence in whichever mode gets released first (probably the single-player). While it's also possible that Halo Infinite could be released in whatever playable state it's in by a 2021 cutoff date and 343 could just improve the game from there, that strategy hasn't exactly worked for Fallout 76, Anthem, and Marvel's Avengers.
There's a growing sense of fatigue regarding the "good eventually" game, especially when it's tied to a big budget, full price tag, and famous franchise/developer. Microsoft is trying to launch a next-gen console on the promise of the future of the Xbox brand. They don't need one of their biggest names burdened with one of the worst development trends of this generation.
We don't know what shape the playable version of Halo Infinite is in today. What we do know is that if everything was going according to plan with the game's development, you'd be playing Halo Infinite on November 10. You won't be. Now, it's just a matter of when you will be able to play the game and whether or not the game will eventually make you forget the wait, however long it may be.