Features
Can the Halo: MCC 120 FPS Update on Xbox Series X Finally Erase the Memory of the Xbox One Launch?
It's not Halo Infinite but it's a start. Will the release of Halo: MCC on the Xbox Series X correct the mistakes of the collection's botched Xbox One launch?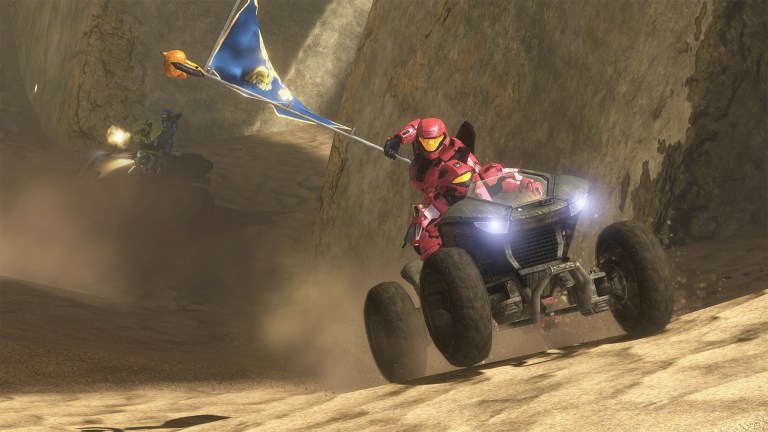 While fans won't be getting Halo Infinite as a day one launch title when Xbox Series X/S releases on Nov. 10, Microsoft offered Xbox fans a glimmer of hope earlier this week. Those who pick up one of the two next-gen Xbox consoles and already own a copy of Halo: The Master Chief Collection or subscribe to Xbox Game Pass will be able to enjoy a newly optimized version of the Halo collection free of charge.
The "Optimized for Xbox Series X/S" edition of Halo: MCC will run at up to 4K resolution on Series X and up to 120 frames per second, a big upgrade that should result in noticeable graphical improvements on consoles. It's not quite the next-gen Halo experience Xbox fans were hoping for when the Xbox Series X was first revealed, but it's certainly better than nothing.
While Halo: MCC has enjoyed multi-platform popularity for quite some time thanks to the excellent PC ports released so far, the "Optimized for Xbox Series X/S" version gives the title something even more meaningful: a second shot at a console launch and a chance to correct the mistakes of the game's Xbox One launch back in November 2014.
For those of you who don't remember, the Xbox One launch of Halo: MCC didn't quite go as planned. Originally released as a collection of the first four numbered Halo titles — Halo: Combat Evolved, Halo 2, Halo 3, and Halo 4 — The Master Chief Collection not only brought graphically updated ports of the first two installments to the Xbox One but also united Halo multiplayer fans under one next-gen roof. Finally, fans could enjoy every era of Halo multiplayer with their friends or customize their competitive experience across only one or two titles. Most importantly, Halo fans could relive the excitement of Halo LAN parties on brand new hardware. At least, that's how things should have gone down.
While Halo 2: Anniversary's remastered campaign and completely remade cutscenes (courtesy of Blur Studios) were excellent, the collection's four-games-in-one online multiplayer component, the release's biggest draw for newcomers and veterans alike, arrived as a buggy mess. The biggest problem was the matchmaking system, which could barely be described as "functional" during the first few weeks after launch. Launching online multiplayer meant suffering through long waits, as the server struggled to place you in a populated lobby. More often than not, your search for other players would fail, forcing you to start the search all over again. During those first few weeks, many players spent more time being booted from matchmaking than successfully joining a lobby.
The Xbox One launch was such a mess that 343 Industries head Bonnie Ross had to issue an apology for the state of the game within weeks of the title's release. In December 2014, with online matchmaking issues still to be resolved, Microsoft sent out another apology, this time with some free stuff attached, including a free month of Xbox Live and an Xbox One copy of Halo 3: ODST to those who had purchased Halo: MCC. Microsoft had botched what should have been a major celebration of its flagship franchise ahead of the release of the brand-new Halo 5: Guardians the following year.
Fortunately, the publisher has taken its time with the PC port of Halo: MCC, which you can get now on Steam and the Microsoft Store. Each title in the collection, including the newly-added Halo: Reach, has gone through a lengthy testing phase on PC, allowing select players and developers to catch the bugs, tweak the matchmaking, and fix balancing issues ahead of full release.
Overall, Microsoft has done a great job of bringing almost its entire suite of Halo games to an excited PC audience. While Halo: MCC launched on PC to massive numbers, the Steam Charts tracker shows that the number of concurrent players has dropped quite a bit. But that's less of an indictment of the PC port's quality and more about the fact that the collection is almost six years old at this point. The fact that the collection was even able to hold its own on PC after its tarnished console history is impressive enough.
Meanwhile, Xbox fans are of two minds when it comes to the upcoming Halo Infinite. Some think that Microsoft has already botched a big opportunity to revitalize both the franchise and give its next-gen Xbox a strong start out of the gate. The release of what some would call a "questionable" first look gameplay trailer in July and the game's subsequent delay to 2021 had put Halo's future in murky territory for some fans. For some, history is repeating itself all over again.
Originally set as the big Xbox Series X/S launch title, the first Halo installment to launch with a new Xbox since Halo: CE, the game was pushed back "to ensure the team has adequate time to deliver a Halo game experience that meets our vision." 343 studio head Chris Lee said in a letter to fans that he'd been forced to make the decision due to "the ongoing Covid-related impacts affecting us all this year." That, of course, makes perfect sense. The entire industry has been affected in some way by the pandemic, and there's been no shortage of game delays because of it. Yet, Halo Infinite may be the most high profile delay of all, a planned launch title now ushered off the stage with a vague 2021 stamp.
While there's no shortage of rumors and speculation as to what's been happening behind the scenes at 343, including the incredibly far-fetched hearsay that Microsoft is in talks to reacquire original Halo developer Bungie to make the game (dream on), maybe we should all be looking at the delay as a good thing. Maybe 343 and Microsoft know they're not ready to ship a quality product, and instead of rushing it to shelves in an unfinished state and promising fans that the experience will improve over time, they're taking their time to make a game worthy of the Halo name. Certainly, they don't want another Halo: MCC fiasco on their hands, especially not this early in a new console generation. Having a bit of patience may be in your best interest.
For now, Xbox fans have a new version of Halo: MCC to look forward to on Xbox Series X/S. Hopefully, Microsoft will make the best of it this time around.
The optimized version of Halo: The Master Chief Collection hits Xbox Series X/S on Nov. 17.