News
Halo Infinite Shader System Leaves Fans Worried About Destiny Comparisons
The details of Halo Infinite's shader system have left some fans worried that it may replicate one of Destiny's most controversial design decisions.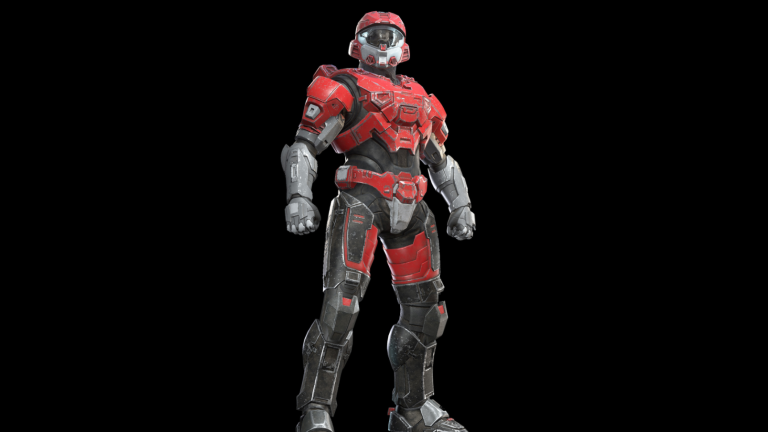 In a post on the Halo Waypoint blog, developer 343 Industries details Halo Infinite's cosmetic system following the controversial reveal of upcoming in-game promotions.
"Over the last few weeks, a number of different marketing promotions have started popping up around the world with partners offering a variety of in-game customization offers for Halo Infinite," says community manager John Junyszek. "Admittedly, product promotions weren't how we originally envisioned sharing the first look at some of these customization elements. In our last Community Update, we offered a closer look at the 'Monarch' armor coating – a special award being offered by Mondelez (US & CA), and before that, we shared a closer look at the Monster Energy weapon coatings in this Xbox Wire blog. Overall it's been great to see excitement for this early look at some of Halo Infinite's customization items but we know many of you also have questions."
Junyszek attempts to answer some of those questions by explaining that Halo Infinite will feature a new "coating" system described by designer Christopher Blohm as a "seven-layer shader that allows us to put any artist-authored color, material, or pattern into seven channels and apply it to in-game items like weapons, armor, and vehicles." Junyszek also acknowledges that the team is aware that this decision will upset some long-time Halo fans.
"Coloration, along with materials and patterns, will now be baked into the coating, taking the place of the primary/secondary armor color options found in prior games," Junyszek says. "While we understand that many players are fond of the previous color system, we're very excited about the breadth and scope of armor, weapon, and vehicle customization options that will be available in Halo Infinite because of the coating system."
What's the problem with this new system? Well, there are three potential issues that fans are already worried about.
The first concerns the precedent set by Destiny's shader system. In Destiny, shaders are used to customize the colors and design patterns of your gear. It's a seemingly simple system that has historically been complicated by Bungie's mismanagement of the shaders themselves. Not only did they struggle to implement a reasonable shader inventory system (Bungie once estimated that players collectively spent 25 years deleting shaders) but they controversially attempted to turn shaders into one-time consumables in what many saw as an attempt to incentivize microtransactions.
That brings us to the second potential issue with this system: time and money. While it's generally considered to be more acceptable to lock microtransactions behind a paywall rather than key gameplay elements, even Destiny 2 director Luke Smith once admitted that "customization will inspire gameplay." The many variations of shader systems that we've seen in similar games tend to depend on your willingness to grind for customization options or your willingness to purchase those options outright.
Finally, we have the third and most important issue: simplicity. Halo fans are already pointing out that the early draft of this shader system will seemingly hinder their ability to not only recreate the skins they've used in previous Halo games but potentially ever access those exact color combinations at all. Being able to choose the basic color pallet of your character in Halo has been a part of this franchise from the beginning. While some fans suggest they're not opposed to cosmetic microtransactions in Halo Infinite, they worry that seemingly tying even basic customization to such a system doesn't bode well for the more modernized direction Halo Infinite seems to be heading in.
That really seems to be a big part of the problem in this instance. At a time when we still have so many unanswered questions about Halo Infinite ahead of its 2021 release date, many fans aren't comforted by the fact that we're getting more updates on the game's cosmetic customizations than its gameplay structure.