News
GTA Online: San Andreas Prix Week Update Features New Race Tracks and Bonuses
The next GTA Online update feels the need for speed. Here's what you need to know: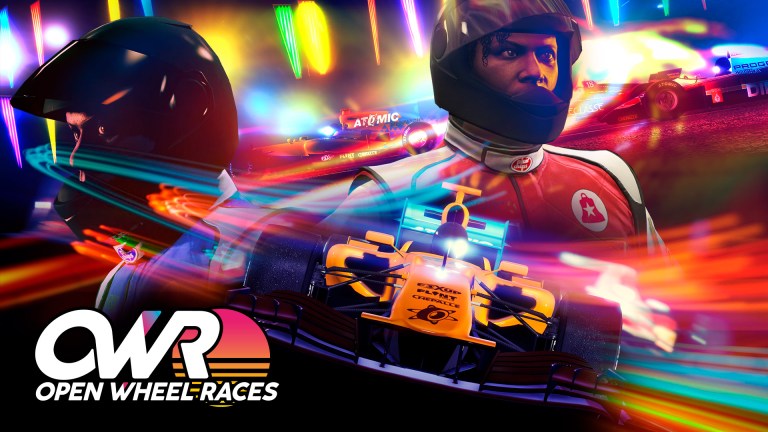 Rockstar has released the first details for the next major GTA Online update: San Andreas Prix Week.
"Speed is a vice like any other: it's expensive, exclusive and some people die in pursuit of it; especially when we're talking about the kind of eye-watering speed that turns a car into a screaming blur on a racetrack," reads a description of the upcoming update. "Slide behind the wheel in any of the Rockstar Created Open Wheel Races and earn Triple GTA$ and RP all week long, including on these nine new tracks unveiled as part of the Los Santos Summer Special."
The nine new tracks featured in this update are as follows (descriptions provided by Rockstar):
Keeping Track
Forget racing 50-foot catamarans through the Vespucci canals. This season the Vinewood elite have jumped on the open wheel racing hype with a track in their own backyard. It's an easy living. Just roll from your sun lounger into the cockpit and get ready for that first-place champagne.
Life's a Beach
What's more uncomfortable than being in an open wheel cockpit in a g-force inducing slipstream hurtling you hundreds of miles an hour on a twisting road that makes you uncontrollably seasick while dodging competitors as they crash around you? Doing all that with sand in your pants. Surf's up.
It's a Sign
The iconic Vinewood Sign means many things to many people. To some, it's fame, fortune and making it big. To you, it's reaching the finish line with your cranium intact. Get ready to drive so close you can kiss the V for luck.
Top of The Town
There are two ways to make it into the executive boardrooms of the Los Santos business district. Option one, nepotism. Option two, you get into an open wheeler and insert yourself right into the AGM, because nothing impresses the hiring committee like driving a race car through the 40th floor window.
Dam
Everyone knows the health and safety board are too strapped for cash to stress test The Land Act Dam. Maybe that's why they gave a private company the rights to build a high-speed open wheel racetrack. Nothing will confirm its sturdiness like a dozen exquisitely fine-tuned ultra-performance machines smashing into the first corner.
Road to Ruin
The Los Santos freeway has an estimated 71 fatal accidents per 100 miles. We know what you're thinking. Those are rookie numbers. Let's see if we can't pump them up.
Headwind
What's the last thing an endangered bird sees as it cruises through a turbine at Ron Alternates Wind Farm? Once upon a time, the answer was "progress". These days, it's more likely to be an open wheel racecar detonating two meters to its left.
Morningwood Glory
How were the residents of one of Los Santos's most affluent areas convinced to give their permission for a challenging open wheel race right through their neighborhood? Bribery of course. That and the fact no one mentioned it would take place 20 stories up and block all-natural light. Do the residents mind? Yes. Do the race organizers care? No.
Abridged
At last, the feat of engineering no one asked for: a road bridge over the Alamo Sea. And who is this great masterpiece for? Is it the much-needed infrastructure that will finally drive capital investment into the economically deprived area of Sandy Shores? Don't be ridiculous. It's a racetrack for dumbest 1% of the wealthiest 1% of BAWSAQ 100 CEOs. Welcome to progress.
There's also some discounts on various pieces of property as MC Clubhouses will be 40% off, Biker Businesses will be 40% off, Executive Offices will be 40% off, and Executive Office Customizations will be 30% off. There will also be some vehicle discounts available as the Declasse Drift Tampa, Declasse Hotring Sabre, and Declasse Drift Yosemite will be discounted by 40% while the Ocelot R88 will enjoy a 35% discount.
Speaking of vehicles, the Progen PR4 is being added as a prize on The Diamond Casino & Resort Lucky Wheel. Even if you don't win, you'll still be able to enjoy the double rewards being offered for VIP/MC Work and Challenges from September 3rd through September 9. Additional rewards are also being offered to Prime Gaming members.
The update hits today, so be sure to check it out. You might as well since it certainly doesn't sound like you're going to be missing out on much in Red Dead Online these days.