News
Is Final Fantasy 16 Coming to PC and Xbox?
Final Fantasy 16 has been announced for PS5, but will it eventually release on Xbox Series X and PC? We have the answers.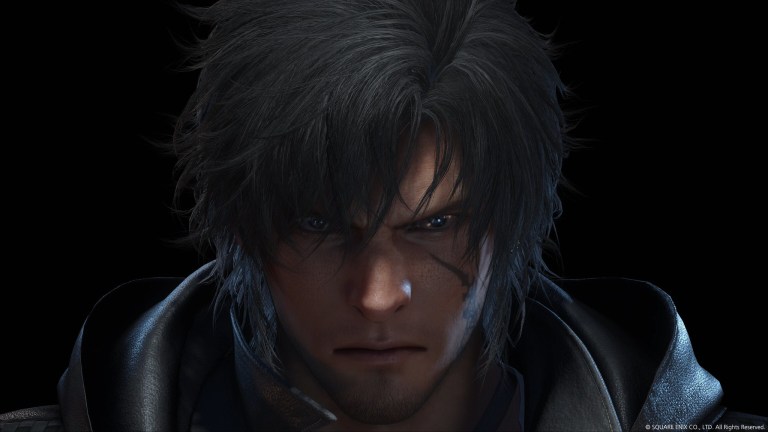 While Sony's September PlayStation 5 showcase seemed to go smoothly, a series of post-show announcements from the company introduced a bit of chaos to the proceedings.
First, there was the matter-of-fact tweet confirming that PS5 pre-orders would go live the morning after the showcase, a time and date most retailers broke immediately, leaving fans scrambling throughout the night to try and pre-order the next-gen console.
Then Sony announced launch-day release dates for Marvel's Spider-Man: Miles Morales and Demon's Souls despite the fact that their trailers rolled without release dates during the showcase. The trailers originally closed with "Holiday 2020" instead of something like "Available at Launch."
And then there's Final Fantasy 16, a game that was originally announced for both PS5 and PC during the showcase, but is apparently a PS5 exclusive only. While the trailer shown in the showcase originally concluded with a title card that confirmed the game as a "PlayStation console exclusive" that would also be available on PC, Square Enix has since revised that bit of messaging, scrubbing the title card from a new version of the trailer released on YouTube and asking outlets like Kotaku to update their stories to reflect the change.
Further complicating things is a report from industry analyst Piers Harding-Rolls, who said Sony told him that Final Fantasy 16 is only a timed exclusive for the PS5, meaning that the game will eventually roll out on other platforms.
"Final Fantasy 16 is a full exclusive for 6 months (after which it can come to non-console platforms) and a console exclusive for 12 months (after which it can also come to other consoles)." Harding-Rolls wrote on Twitter. "Timing and platform support is totally down to [Square Enix's] dev efforts."
Harding-Rolls also revealed that there is "no official confirmation" from Square Enix that the game will release on PC at a later date, although the "the mention in the Sony PS5 showcase does suggest this is the case."
To sum things up: Final Fantasy 16 will only be available on one console for the first 12 months after its launch. That's the PS5. PC gamers could get the game six months after launch but Square Enix hasn't confirmed that'll be the case. We don't yet know if Xbox Series X will get Final Fantasy 16 after the 12-month period is up.
So what exactly happened here? If the Final Fantasy 16 PC port wasn't confirmed, how did it end up in a trailer during Sony's biggest video game showcase of the year? Neither Sony nor Square Enix gave a reason for the error.
When pressed by Eurogamer for some clarification, a Square Enix spokesperson responded, "We have no further information on if Final Fantasy 16 will be released on platforms other than the PS5."
Interestingly enough, Sony made a similar mistake with Demon's Souls, which was also announced for PS5 and PC during the showcase. The publisher quickly erased mention of a PC port from the trailer after the showcase, confirming that the game is a PS5 exclusive.
"The incorrect text was a result of human error," a Sony representative told PC Gamer.
We'll keep you updated as we learn more about what is and isn't a PS5 exclusive as we learn more.