News
Demon's Souls Release Date Revealed Along With PS5 Gameplay Trailer
The Demon's Souls remake may just be the best-looking PS5 game yet.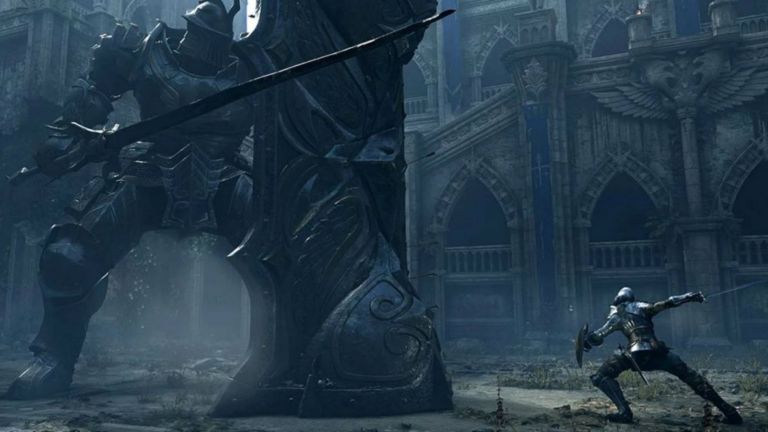 We had a feeling that the Demon's Souls remake would end up being one of the PS5's best-looking early games, but the game's latest trailer showcases just how gorgeous the project is and how much of the original experience has been rebuilt in order to take advantage of next-gen technology.
"It was essential to us that we recreated Demon's Souls in such a way that longtime fans are transported back to the Boletaria they love," says Gavin Moore, Creative Director, SIE Worldwide Studios External Development, via the PlayStation blog. "It's the Boletaria that has been growing and maturing in their imaginations for over a decade. ..Even as we went back to the drawing board to build upon the original art, sound, music, and feel, our goal was always to remain true to the vision of the original classic – its story, gameplay, and level design. With this in mind, we fine-tuned the title to ensure the game remains fresh and appeals to new users accustomed to modern controls and experiences."
It's interesting to hear Moore mention the "fine-tuning" of Demon's Souls, as many fans assumed that the original experience would need to be altered in ways that both took advantage of technological advancements as well as incorporated some of the innovations that From Software has introduced to this franchise over the years.
It remains to be seen exactly how different Demon's Souls will be from the original game, but those early snippets do leave us with the feeling that the remake will be much smoother and more modern from a gameplay perspective.
Yet, we certainly don't blame you if you can only focus on Demon's Souls' visuals. We've seen some good-looking PS5 games so far, but Demon's Souls may very well be the most visually impressive next-gen title that we've seen thus far. It's not exactly a tremendous leap forward, but try watching this trailer and not suddenly feel much more excited about the potential of next-gen technology:
Speaking of technology, it was noted in the Demon's Souls trailer that the game would also be coming to PC and potentially other consoles. However, a Sony representative later stated that the PC port claims were the result of "human error." We're honestly still waiting to sort this mess out, but for the moment, Sony is sticking with the idea that the game will be a PS5 exclusive.
The good news is that Demon's Souls is officially a confirmed PS5 launch game, so early adopters will be able to dive into this game starting on November 12 (at least in most regions).