News
Fallout New Vegas 2 Xbox Rumors Could Mean Another Major Loss for PlayStation
Fallout: New Vegas 2 is good news for everyone except PlayStation 5 fans.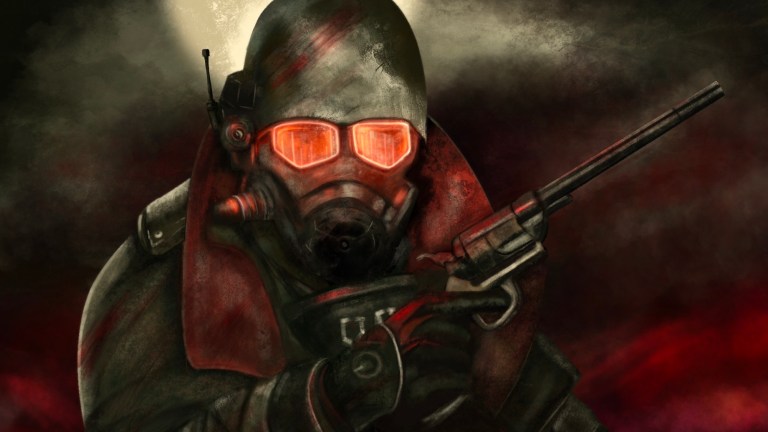 Microsoft's purchase of ZeniMax Media last year gave Xbox the keys to one of the game industry's biggest publishing powerhouses: Bethesda Softworks. A platform that had previously struggled with providing a steady flow of first-party exclusives to its users suddenly had everything Bethesda Game Studios, id Software, Arkane Studios, MachineGames, and Tango Gameworks had to offer at its fingertips. The question then became: what would this game-changing acquisition mean for the Sony PlayStation?
We've yet to really see what effect an Xbox-owned Bethesda will mean for the PlayStation 5. For the moment, Xbox is still honoring existing timed exclusivity deals between Bethesda and Sony. Deathloop from Arkane Studios released as a console exclusive for the PS5 last fall, and Ghostwire: Tokyo will get a similar roll out on March 25. In essence, PS5 owners will be able to experience these new Bethesda games before Xbox players.
But after those pre-acquisition agreements have been honored, things are likely to change. Xbox head Phil Spencer even teased this after the Bethesda acquisition was announced last year, saying, "This is about delivering great exclusive games for you [Xbox customers] that ship on platforms where Game Pass exists."
While Spencer has yet to outright confirm that future Bethesda (and Activision Blizzard) titles will be exclusive to Xbox, that's definitely where the wind seems to be blowing. In an interview with GQ last November, Spencer said as much about The Elder Scrolls VI: "It's not about punishing any other platform, like I fundamentally believe all of the platforms can continue to grow," he said. "But in order to be on Xbox, I want us to be able to bring the full complete package of what we have. And that would be true when I think about Elder Scrolls VI. That would be true when I think about any of our franchises."
This year's big Bethesda Game Studios release, Starfield, is slated to arrive only on Xbox consoles and PC, along with Arkane's Redfall — both titles that didn't have pre-existing deals with PlayStation. This means there's a good chance hardcore PS5 fans will miss out on these games. And if a new report from reliable VentureBeat reporter Jeff Grubb is to be believed, Microsoft may already have yet another massive Xbox console exclusive in the works that PlayStation owners won't be able to play: an Obsidian-developed Fallout: New Vegas 2.
"This is very early, but people have begun to have talks and say these words in sentences, and those words are 'Obsidian' and 'New Vegas 2,'" Grubb revealed on his Giantbomb show Grubbsnax (via VGC). "We're talking years and years away. There's at least an interest and conversations happening about making something like that actually a reality."
Fallout: New Vegas is of course remembered today as one of the greatest RPGs ever made, a sequel that arguably even surpassed innovative predecessor Fallout 3. Despite having only 18 months to turn around the game for contractor Bethesda, Obsidian Entertainment produced a deep RPG experience set in post-apocalyptic Sin City, a masterclass in storytelling that left players wanting more after its release in 2010. It's no surprise then that fans have spent the last decade asking Bethesda to return to the West Coast wasteland for another adventure.
If the sequel is indeed being discussed internally at Bethesda, it's not necessarily because the publisher finally listened to the fans, though. Since 2010, Bethesda has released Fallout 4 and the online title Fallout 76, neither of which really revisit the story laid out in Obsidian's game, instead exploring and expanding on plot threads established in Bethesda Game Studios' Fallout 3. So what's suddenly changed?
The fact that Microsoft has spent the last few years acquiring both Obsidian the studio and all of Bethesda's coveted properties. That means that for the first time ever, Obsidian and the Fallout franchise are both under the same roof, making it much easier for Microsoft to kick start the project as a future show-stopping Xbox Series X release. Considering the legacy of Fallout: New Vegas, this seemed bound to happen eventually, didn't it? Unfortunately for PS5 players, this long-awaited sequel also seems destined to skip that console completely despite the original's appearance on the PS3. What a difference a decade makes.
We'll keep you updated as we hear more.