Features
Xbox Game Pass: Every Day One New Release Coming In 2023
2023 is full of new and promising games, many of which are thankfully coming to Game Pass on day one. Here's a look at the biggest new releases coming to Xbox's subscription service this year.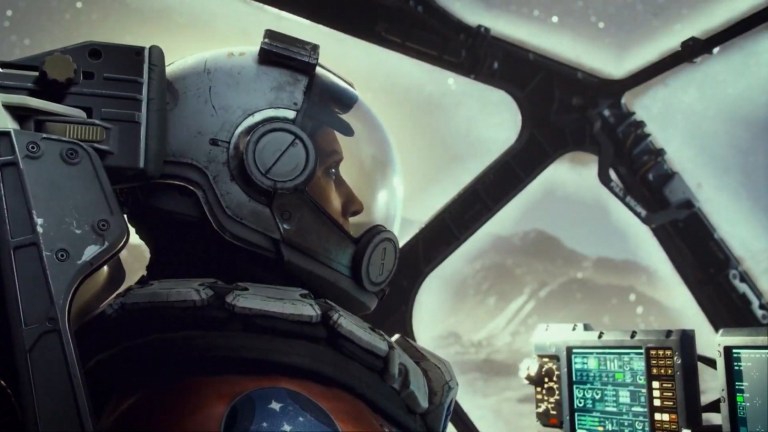 Let's face facts: Xbox Game Pass is kinda awesome. The subscription service features an ever-growing library of titles and is generally cheaper than purchasing a major new game every month. That is good news, especially for Xbox Series S owners who rely on that service's cloud features to keep up with a rapidly advancing new generation of gaming. Of course, since 2023 is going to be full of must-play games, and only some of those games are coming to Game Pass right away, it's important to keep up with which new releases you'll be able to play via the service on day one.
Unlike PlayStation's game subscription service, Xbox Game Pass often features new releases available to subscribers on the day that they launch. While the Game Pass library is also filled with retro, indie, and other third-party games, it's the service's collection of day-one new releases that has solidified its status as the absolute best deal in gaming. As noted above, though, the service's generous selection of new releases has led some to expect just about every new release to land on the service right away. That's just not the case. Some of Game Pass' more notable new release exclusions in 2023 include major games like Hogwarts Legacy and Wild Hearts. Even without those titles, though, Game Pass will still be filled with plenty of big games you can look forward to accessing as soon as they're available.
Some day one Xbox Game Pass inclusions in 2023 are fairly obvious. For instance, since every studio under the Bethesda Zenimax banner now officially works for Microsoft, it only makes sense their games, such as Redfall and Starfield, will release on the Game Pass this year. The same applies to other Xbox Studios subsidiaries and their projects, including Rare's GoldenEye 007 (which is also coming to Nintendo Switch as part of that game's somewhat surprising re-release campaign). While many other upcoming day one Game Pass games include big-name AAA titles like Wo Long: Fallen Dynasty and Forza Motorsport, we can also expect plenty of new indies to debut on the service as well, such as Bushiden and Thirsty Suitors.
With that out of the way, here are the new releases Game Pass subscribers can look forward to in 2023. Just note that every game in the "TBA" section currently doesn't have a release date and is still subject to miss 2023 altogether due to unforeseen delays. Some games on this list were supposed to release in 2022 but were delayed to this year, so there's obviously a pretty good chance that could happen again. Furthermore, Microsoft could drop more surprise titles on us such as they did with the recently released Hi-Fi Rush. For that matter, they could really surprise everyone and end up releasing suspected 2024 and beyond games (like the new Fable) this year. Long story short, this list might be exhaustive, but it isn't immutable since Microsoft calls the Game Pass shots. As such, we'll keep it updated as needed.
January
GoldenEye 007 – January 27
Inkulinati – January 31
February
Atomic Heart – February 21
March
Wo Long: Fallen Dynasty – March 3
Amnesia: The Bunker – TBA
Way to the Woods – TBA
April
Minecraft Legends – April 18
May
TBA
Ara: History Untold
Ark 2
Bounty Star: The Morose Tale of Graveyard Clem
Bushiden
Cassette Beasts
Cocoon
Dungeons 4
Eiyuden Chronicle: Hundred Heroe
Ereban: Shadow Legacy
Flintlock: The Siege of Dawn
Flock
Forza Motorsport
Fuga: Melodies of Steel 2
Hollow Knight: Silksong
Homestead Arcana
Infinite Guitars
The Last Case of Benedict Fox
Lies of P
Lightyear Frontier: A Fresh Start
Party Animals
Pigeon Simulator
Planet of Lana
Replaced
Railway Empire 2
Ravenlok
Routine
Spirittea
S.T.A.L.K.E.R. 2: Heart of Chornobyl
Starfield
The Texas Chain Saw Massacre
Thirsty Suitors
Turnip Boy Robs a Bank