News
GoldenEye 007: Xbox Game Pass and Switch Online Release Time
James Bond will return in the GoldenEye 007 remaster, but when will you be able to play this updated version of the N64 classic?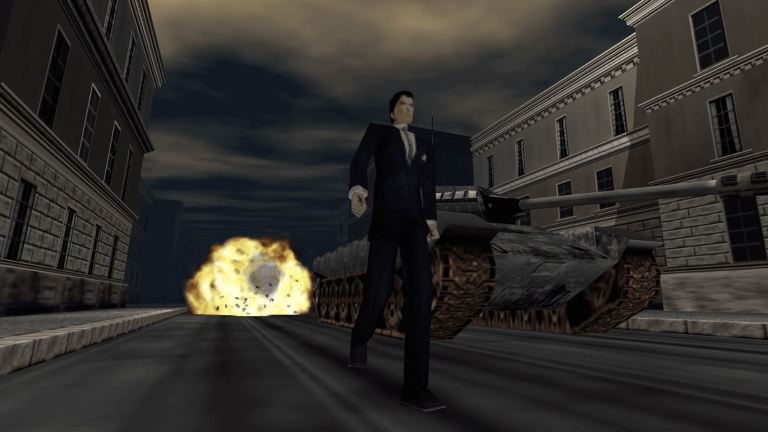 After years of anticipation, the beloved N64 game GoldenEye 007 is finally returning to (some) modern consoles. Fans are eager to dive back into the cherished classic, though "when" they will be able to start playing GoldenEye is proving to be a surprisingly tough question.
The GoldenEye 007 remaster is set to launch on January 27th for Xbox One, Xbox Series X/S, and Nintendo Switch. The good news for owners of both those consoles is that the remastered FPS will be available via each platform's most popular subscription service (Xbox Game Pass and Nintendo Switch Online). Those subscribed to those services will be able to start playing the game as soon as it is made available to the public.
If you're not subscribed to those services…well, that's where things get tricky. Until now, Nintendo has not revealed any plans to release a digital retail version of GoldenEye 007. That means that the only way to play the game on that device is to subscribe to the Switch Online + Expansion Pack plan (which will set you back $50 a year). Yes, that means that those stuck with the base version of the Switch Online service will not be able to play GoldenEye.
However, Xbox gamers have another option. Anyone who previously purchased the Rare Replay collection will receive GoldenEye 007 for free as part of that collection. Otherwise, both Game Pass and Game Pass Ultimate subscribers will be able to access the game via their console (though a PC release of the remaster is sadly not available at this time).
The Xbox team has also previously confirmed that GoldenEye 007 will be available to players "all over the world by January 27" and that "the rollout begins late on January 26 in some territories." Unfortunately, they did not share any additional information regarding the game's specific release time in specific regions. The wording of that statement certainly seems to suggest that they intend to allow everyone to access the game by the time the clock strikes midnight on January 27th, but it's worth noting that some previous Game Pass titles aren't usually added to the service until sometime closer to 3 A.M. EST. As such, you might not be able to access the game until sometime later during the 27th.
The Switch online version of the game is a real wildcard. Nintendo usually uploads digital versions of new releases fairly early, but their updates to the Switch Online library have been somewhat sporadic. Based on previous trends, though, it seems safe to bet that GoldenEye 007 will not be available via Nintendo's service until midnight in your region on the 27th or (more likely) at least a few hours after that. At the very least, Nintendo has not announced any plans to begin an early rollout as Microsoft has.
There's quite a bit more to say about the re-release of GoldenEye, and we hope to bring you that information once more people are finally able to play the game again. For now, though, it's best to keep an eye out for updates to your favorite subscription services, especially once the calendar turns to January 27th.