Features
10 PS4 Games to Play Instead of the Still Broken Cyberpunk 2077
Since the PlayStation Store team is warning you to not buy Cyberpunk 2077 for PS4, here are 10 incredible games you should spend your money on instead.
Cyberpunk 2077 is finally back on the PlayStation Store, but the game comes with this warning that makes it clear that the PS4 version of the controversial title is still surprisingly broken:
"IMPORTANT NOTICE: Users continue to experience performance issues with this game. Purchase for use on PS4 systems is not recommended. For the best Cyberpunk experience on PlayStation, play on PS4 Pro and PS5 systems."
It's not often you see a digital store tell you to not purchase a version of a game made for one of the best-selling video game consoles ever, but that update is really just the latest chapter in what has proven to be the shockingly strange Cyberpunk 2077 story so far. While you could wait for CD Project Red to update the PS4 version of Cyberpunk 2077 enough to finally make it playable on that platform, it could be quite some time before that actually happens. Instead, consider playing one of these PS4 games that each offer something that will help you forget about Cyberpunk 2077 (if only for a little while).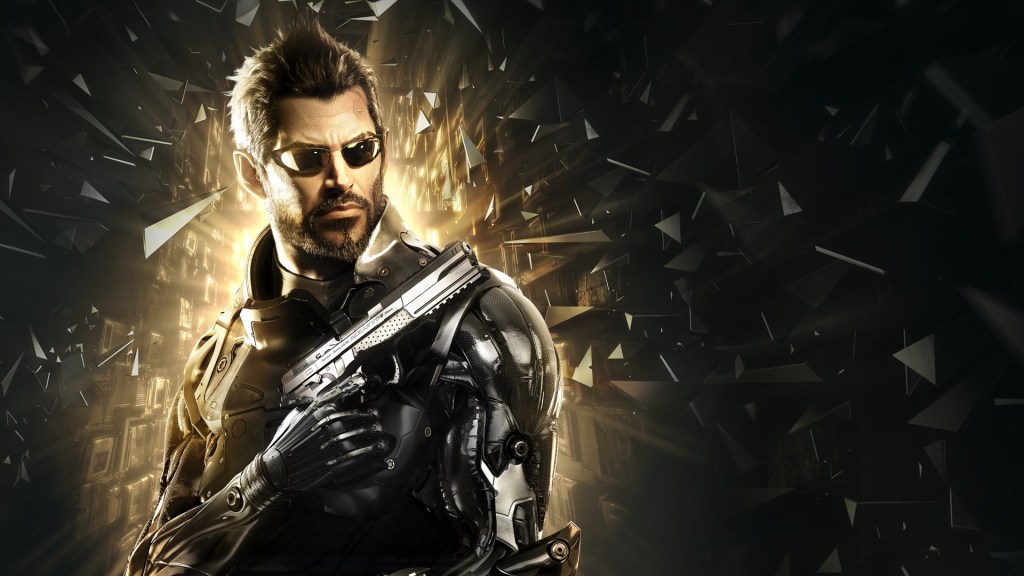 Deus Ex: Mankind Divided
Deus Ex: Mankind Divided isn't quite as good as Human Revolution or the original Deus Ex, but if Cyberpunk 2077 left you dreaming about this franchise, you should know that Mankind Divided is the most accessible modern Deus Ex title available on PS4.
What Mankind Divided (mostly) gets right is the feeling that you're able to solve any scenario pretty much however you'd like. While your choices sometimes come down to the old "stealth, charisma, action" decision paths, Mankind Divided excels at encouraging you to find unique solutions to complex problems. It then rewards you with the feeling that you may have solved that problem in a way that nobody else quite has (even if that obviously isn't always true).
Even better, Mankind Divided doesn't push too hard for an open-world setting it can't quite handle, which means that it arguably does a better job than Cyberpunk at showcasing its stylish settings filled with little world-building and storytelling moments.
Fallout: New Vegas
Technically, it's easier to play Fallout 4 on PS4 than Fallout: New Vegas, but considering that Fallout 4 shares some issues with Cyberpunk in terms of ideas that don't quite land, it might be worth a month's subscription to PS Now just to play this gem.
After all, Cyberpunk 2077's best feature is the quality of its side stories and missions, which also happens to be one of the things that Fallout: New Vegas excels at. The difference is that New Vegas' side missions are arguably better and often help expand New Vegas' faction-driven world in a way that Cyberpunk seemingly strives for but rarely achieves. 
Yes, New Vegas is an incredibly buggy game, but it's also an example of how video game bugs are easier to forgive when they're acquired in the service of crafting something quite special.
The Outer Worlds
The Outer Worlds is a (nearly) perfect modern RPG for fans of developer Obsidian's style or even those looking for a tribute to the best RPGs from Bethesda, BioWare, and other legendary studios.
The Outer Worlds offers a more methodical RPG experience than what you'll find in Cyberpunk 2077, but if you love great dialog, interesting character-building options, and memorable companions/side characters, then this is absolutely one of the best sci-fi role-playing experiences of the last console generation.
The Outer Worlds isn't even an especially long game (unless you're really trying to see and do everything), so you could even pair it with one of the other titles on this list.
Ghostrunner
While Ghostrunner's October 2020 release date and "cyberpunk" style caused some to initially dismiss it as an indie cash-in on the Cyberpunk 2077 hype, this game is actually closer to a more action-oriented take on Mirror's Edge.
Actually, Ghostrunner is one of the most fast-paced and creative action games in recent memory. It rarely offers you a moment to slow down, and the skill required to overcome its most devious roadblocks invokes that "zen" state you only get from certain games.
Ghostrunner is a sneakily good Cyberpunk 2077 alternative for those who loved that game's genre trappings and are on board with this underrated game's pace and style.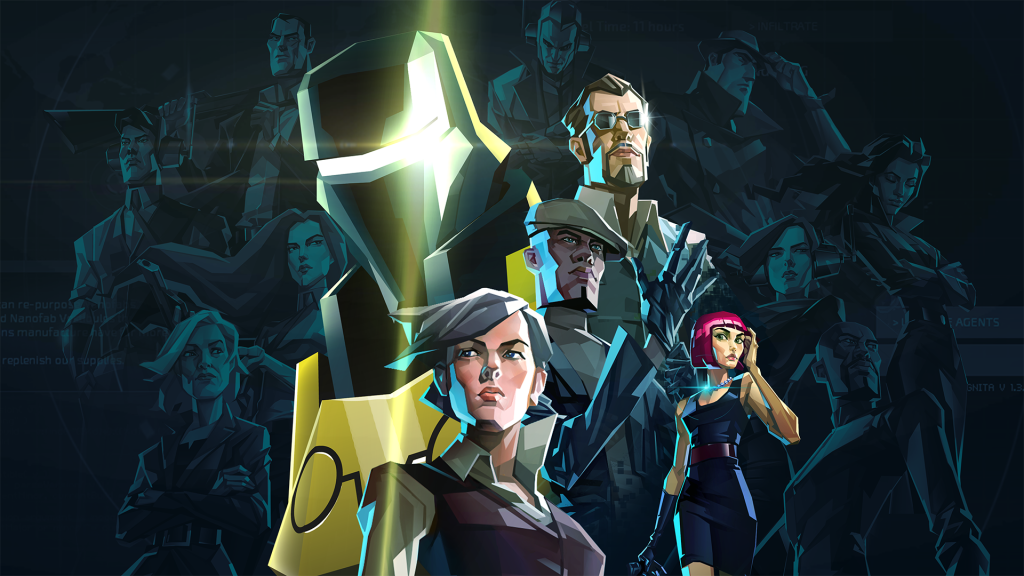 Invisible, Inc.
Truth be told, one of these spots really should go to one of the modern entries in the Shadowrun series. Since those games aren't available for PS4, though, then let's take a slight detour into something a little different.
As a turn-based stealth strategy game, Invisible Inc. doesn't share a lot of gameplay DNA with Cyberpunk 2077. What the two do have in common, though, are fascinating sci-fi worlds run by corporations and the operatives who oppose (and assist) them.
If you enjoy tactical gameplay at all and want something with Cyberpunk 2077-esque style, then Invisible Inc. could just be the gem you've been looking for.
Cloudpunk
Here's another smaller game that got mixed up in the Cyberpunk 2077 hype despite offering a completely different experience.
You won't find a lot of Cyberpunk 2077-style action in this game about delivering packages, but in terms of world design and lore, I'd honestly put Cloudpunk above CD Projekt Red's controversial epic. Cloudpunk may not benefit from a fraction of that game's budget, but its Blade Runner-like world is so easy to lose yourself in. 
Cloudpunk is just one of the best ways to spend a little time in a sci-fi dystopia.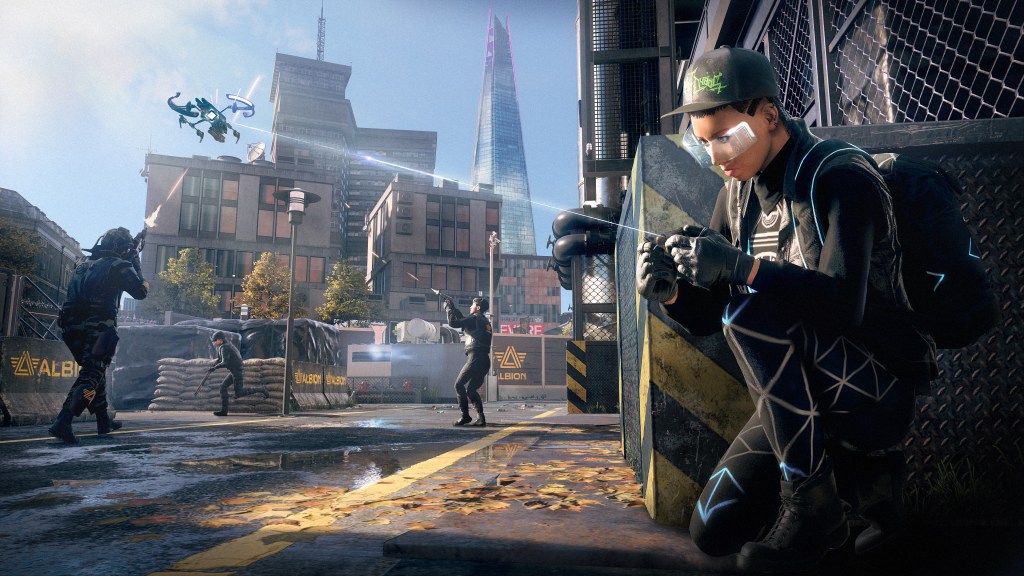 Watch Dogs: Legion
Watch Dogs: Legion generated a little buzz when it was first revealed, but the talk around this title died out a bit too soon.
Watch Dogs: Legion's "play as any NPC" gameplay gimmick isn't quite as deep as it maybe could have been, but it ultimately serves to enhance what is otherwise a very good open-world game that still features many of the best qualities that defined its also underrated predecessor.
While not a 1:1 replacement for Cyberpunk 2077 by any means, I'd still argue that this is one of the best ways to explore a large and hostile sci-fi environment while enjoying some clever gameplay.
Prey
I freely admit that I was initially somewhat disappointed by Prey. At the time it was released, I just felt like the game didn't quite do enough to improve the games that clearly inspired it.  
Some of my reservations about the game remain, but what I can tell you is that Prey features one of the best "atmospheres" I've seen in a video game in the last 15 or 20 years. Prey's world falls somewhere between Robocop and a really good sci-fi horror movie. It manages to keep you wanting more of its corporate dystopia setting despite regularly giving you reasons to worry about what's behind the next corner.
Even better, Prey's gameplay features enough of that Deus Ex/BioShock style to occasionally offer Cyberpunk 2077 kind of moments.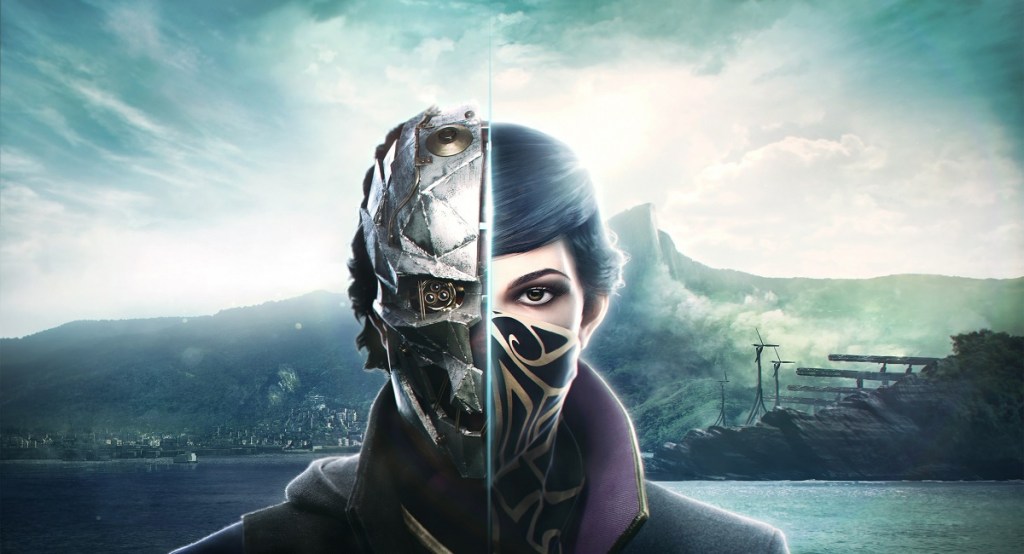 Dishonored 2
I don't think it's possible to sing the praises of the Dishonored series enough. That being the case, let me use this time as an excuse to remind you that you really should play Dishonored 2: one of the most underrated games of the last console generation.
Cyberpunk 2077 occasionally does a very good job of offering multiple solutions to complex problems, but even at its best, it just can't match what Dishonored 2 achieves in that arena. Not since the glory days of the Thief franchise have I played a game that does such a great job of using level design to sell a world while encouraging players to constantly explore new solutions.
Honestly, you should play Dishonored 2 even if you couldn't care less about Cyberpunk 2077.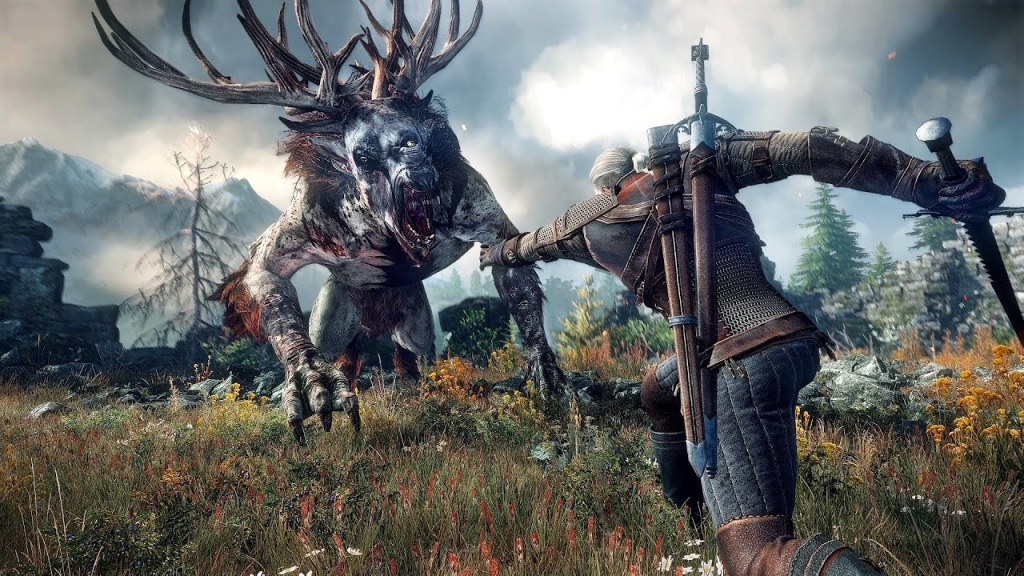 The Witcher 3
Maybe it's because it's the game that arguably contributed more to the Cyberpunk 2077 hype than anything else, but I feel like there's a sense of hesitation when it comes to recommending The Witcher 3 as a kind of Cyberpunk 2077 alternative. Granted, it's a different game in many respects, but I feel that some of that hesitation is based on the currently low public opinion of developer CD Projeckt Red.
However, it's fairly easy to separate the two games and elevate The Witcher 3 with one hand while dismissing at least the PS4 version of Cyberpunk 2077 with the other. The Witcher 2 proved that CD Projekt Red was one of the most exciting studios in gaming, but nothing could have prepared anyone for the ways that The Witcher 3 addressed nearly all of that game's issues while advancing the art of video game storytelling and world-building. 
Maybe it will make you just a little sadder than it used to, but The Witcher 3 is obviously still a truly great game.