News
Silent Hill DLC Coming to Dead by Daylight
It's not quite a Silent Hill sequel, but this Dead by Daylight expansion captures the terror of that franchise's iconic elements.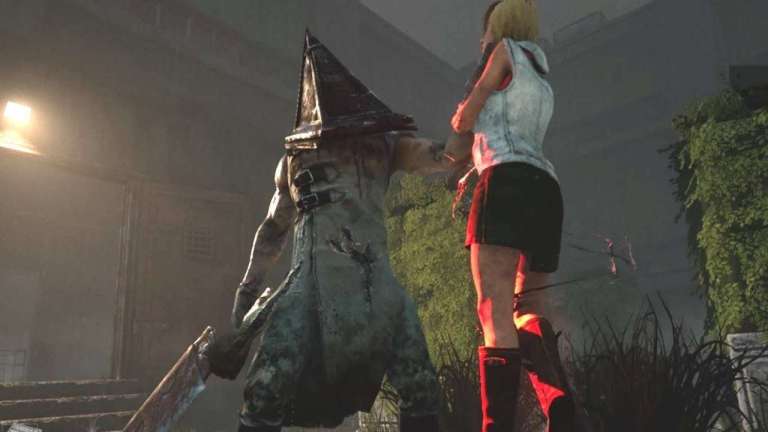 Multiplayer horror game Dead By Daylight's latest expansion will surprisingly focus on the long-dormant Konami franchise, Silent Hill.
The upcoming expansion will not only add the infamous Pyramid Head to the game's roster of available executioners but will even see Cheryl Mason (of Silent Hill 3 fame) join the game as a playable survivor. You'll be able to use both characters in Dead by Daylight's newest level, Midwich Elementary School. Silent Hill fans will undoubtedly remember that school as one of the central locations of the original game in the series.
If you happen to have access to the Public Test Build of Dead by Daylight on PC, you can play an early version of the game's Silent Hill update starting right now. Otherwise, you'll need to wait until it officially launches for the PC and console versions of the game on June 16.
Let's start with Dead by Daylight before we get to the other big name associated with this update. While other asymmetrical games (we're looking at you Friday the 13th) have fallen by the wayside, Dead by Daylight remains an incredibly popular take on a concept that is still being refined.
Part of its success can be attributed to a steady series of updates which have seen horror icons from Freddy Krueger to Michael Myers join the game's collection of playable stalkers. The Dead by Daylight team has done a stellar job of embracing the multimedia universe of horror.
That brings us to Silent Hill. As many of you no doubt know, Silent Hill was once seen as one of the most intelligent, and downright frightening, horror franchises in gaming history. It spawned several incredible sequels and even a film adaptation that wasn't that bad. Sadly, the Silent Hill gaming franchise hit a big roadblock when Konami had a falling out with Hideo Kojima who was working on a new Silent Hill game when he was forced out of the company. You can read more about that in our retrospective on the legacy of Kojima's P.T. project.
Since then, Konami has seemed interested in farming the Silent Hill name to everything from Pachinko machines to Bomberman DLC. However, we're still waiting on a proper, modern Silent Hill game. If you're optimistic about the projects of such a revival, there were those recent rumors which suggest that Konami is fielding pitches from studios regarding a possible Silent Hill sequel or reboot. As of yet, though, we haven't heard any concrete updates regarding such projects.