News
Castlevania Season 4 Confirmed
Castlevania season 4 is happening! Here's what we know about the upcoming season of the animated series...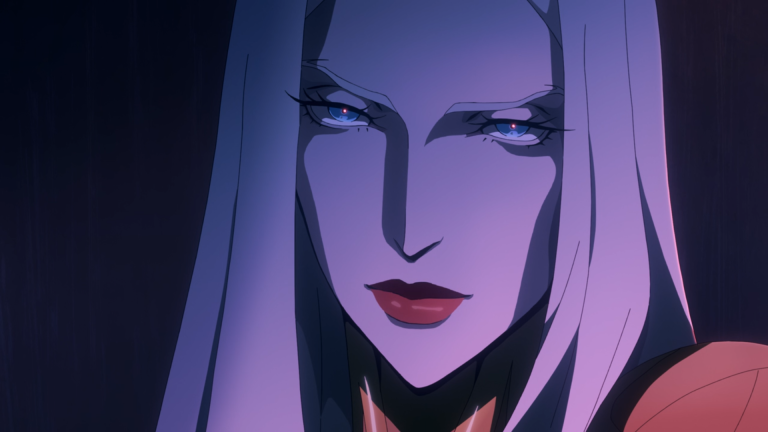 This Castlevania article contains spoilers.
Fans hoping that Trevor, Sypha, and Alucard's monster-hunting adventure will continue on Netflix can breathe easy. Castlevania season 4 is happening!
Netflix's Castlevania may very well be the first great adaptation of a video game franchise ever made, and the streaming service has been keen thus far to produce more of the show. The long-awaited season 3 brought fans the further adventures of Trevor Belmont, Sypha Belnades, and Adrian Tepes (the dhampir better known as Alucard). It also introduced new characters, such as Count Saint Germain and Carmilla's wicked court of vampires, as well as a new status quo after the death of Dracula.
As we wrote in our spoiler-free review, the third season featured an action-packed story full of political intrigue, crazy fight sequences, and some very interesting twists. But unlike the season 2 finale, season 3 ended on a bit of a cliffhanger. The finale set the stage for what might happen next in the land of Wallachia but didn't show us the battle between the forces of good and evil that is undoubtedly coming.
Netflix made the Castlevania season 4 announcement on Twitter:
"Extra special thanks to all the people who have been tweeting 'it's been 84 years' at me since 2018 who are now tweeting 'but what about Season 4,'" creator Warren Ellis previously wrote on Twitter after the release of season 3, sharing that some fans are already asking him about a potential fifth season. "Now people are asking about Season FIVE in what I can only assume is an attempt to destroy my mind."
While Netflix hasn't announced a season 5, fans can take comfort in knowing that the streaming service has given the animated series another year of life. And why wouldn't it? The season 3 ending sets up a few interesting storylines to be explored in future episodes.
At the end of season 3, Trevor and Sypha stop the Dracula-worshipping cult in Lindenfeld from bringing the Lord of Darkness back from the dead, but it's at a high cost: a battle that leaves the village all but destroyed and all of the villagers dead. The happiness the duo thought they had found after defeating Dracula is ripped away. The season ends with Trevor and Sypha leaving Lindenfeld towards an uncertain future.
Meanwhile, Alucard is forced to confront his own humanity after Taka and Sumi betray his trust and try to kill him. Maybe he deserves a similar fate as his father, to be locked away in Dracula's castle and haunt the land. Alucard's story in season 3 ends with the half-human half-vampire shutting the doors of the castle to the outside world, the heads of Taka and Sumi on pikes to ward off visitors.
And then there's Carmilla's plan to take over Wallachia and enslave humanity. She starts with Hector, the Devil Forgemaster who betrayed Dracula and is now being forced to create an army of monsters for the vampire to use in her war against man. This invasion is likely to be the main storyline of season 4.
We'll make sure to keep you updated as we learn more about Castlevania season 4!