News
Call of Duty Season 5 Patch Notes Include New Warzone Weapons, Modes, and Map Changes
Call of Duty Season 5's patch notes reveal the full details of the most impressive Warzone updates yet.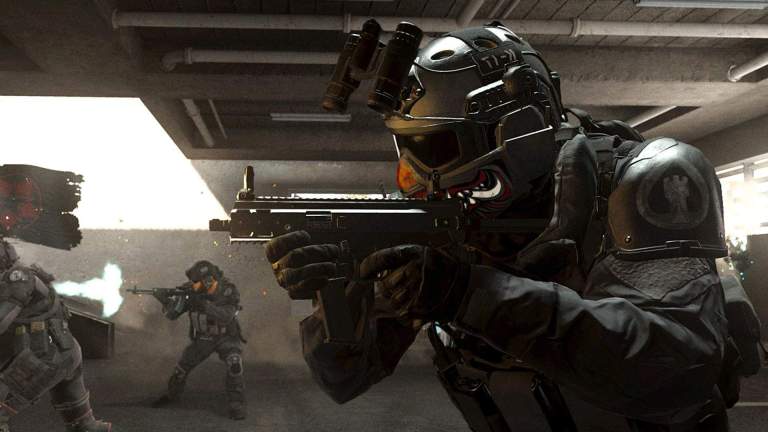 Call of Duty's Season 5 patch notes have finally arrived, and they reveal the full details for some of the most expansive Warzone updates yet.
As we previously discussed, the biggest Warzone changes included with this patch involves the battle royale's Verdansk map. Players will now be able to freely explore the map's stadium (and associated nearby areas) now that its roof has been blown open, and there's also now a train (and new accompanying train station) that runs across a track that sprawls throughout the map.
The train is a particularly interesting addition to Warzone. It roams around a section of the game's map during the entirety of a match, which means that it's possible for you and your squad to ride it for as long as the enclosing zone permits. It's even theoretically possible that a match could end near the train track. Of course, it's just as likely that you'll be run over by the train, so be sure to keep an eye out for it.
There's also a new mode within Warzone called "Mini Royale." As the name implies, Mini Royale is a condensed version of Warzone's battle royale concept. Each Mini Royale game features fewer operatives than a traditional Warzone match, and the game is sped up to ensure that "only the first and last five minutes of a normal BR game exist." This should lead to more deathmatch style BR matches complete with high kill counts and much quicker overall matches.
Speaking of quickness, Warzone players will now be able to enjoy "Exterior Ascenders" strategically placed throughout the map. Essentially vertical ziplines, they allow you to reach the top of tall buildings much more quickly in order to deal with snipers and players that have a vertical advantage.
Other, comparatively minor Warzone updates include new weapon rotations in the mode's supply crates and new "Wartracks" which add music to the mode's vehicles that you and your squad can listen to when you're driving around. Those Wartracks are included as part of Warzone's new Battlepass which features an array of new cosmetics, operatives, and other goodies. Most importantly, the new Battlepass grants you access to two new weapons: the ISO SMG and the AN-94 assault rifle.
The Season 5 patch notes don't feature too many noticeable balance changes, but the FR 5.56 did receive a slight damage range buff as did all semi-auto DMR and semi-auto sniper rifles. It also seems that the Gulag weapons will rotate every week between four total sets.
For a breakdown of all the new Season 5 features (including new Modern Warfare multiplayer content and Battlepass items) be sure to check out this page. For a look at the complete (or at least confirmed) patch notes, you'll want to go here.
Modern Warfare's free-to-play Warzone battle royale mode has been a sweeping success by all accounts. There are even reports that the mode could be used to help promote Call of Duty 2020 as we've previously suggested when looking at some of Warzone's recent Easter eggs.