News
Call of Duty 2020 Alpha Reportedly Uploaded to Microsoft Store as The Red Door
Call of Duty 2020's reveal may be near as a mysterious listing for a game known as The Red Door hints at the series' return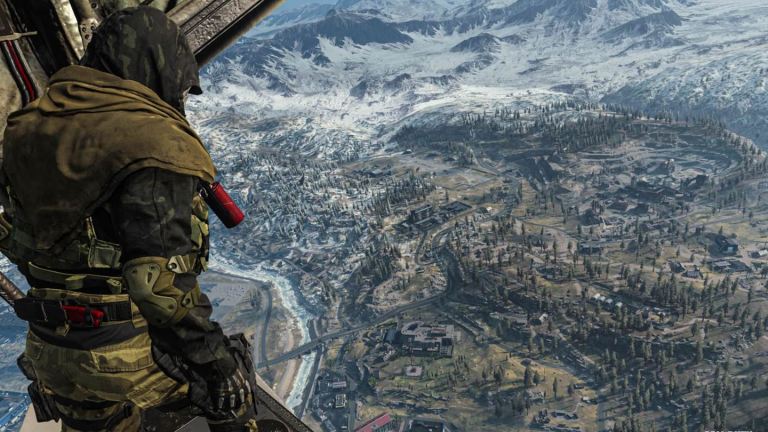 It appears that Activision may be teasing Call of Duty 2020 via a mysterious new listing on the Microsoft Store for a game known as The Red Door.
As noted by PC Gamer, a listing for a previously unconfirmed Activision game known only as The Red Door has been posted to the Microsoft Store very recently. The description for the game reads: "There is more than one truth. If you go looking for answers, be ready to question everything and accept that nothing will ever be the same. The Red Door awaits, do you dare step through it?" It's described as a shooter with a Mature rating and an install size of 81.65 GB. Beyond that, the listing doesn't include any more substantial information about the game.
When you think about it, that's kind of odd. After all, Activision is one of the largest video game publishers in the world, and we typically hear about their new games months ahead of their official releases. They're certainly not a company that's in the habit of simply posting new games to online stores without so much as a press release.
This brings us back to Call of Duty. While the mysterious nature of the listing itself is enough to send conspiracy theorists looking for clues, the connection between The Red Door and Call of Duty 2020 is actually a bit more substantial than simple speculation.
Recently, SerialStation (a website that posts serial numbers related to PlayStation projects) also spotted information related to a game officially known as The Red Door. The really interesting thing about the listing was that its ContentID contained the code string "COD2020INTALPHA1" That certainly makes it seem like The Red Door is not only related to Call of Duty but may actually be the placeholder for Call of Duty 2020's alpha.
Besides, nearly every bit of information featured in The Red Door listing seems to fit a Call of Duty game. Some users on Reddit have even already figured out that the phrase "Red Door" has a somewhat loose connection with the Call of Duty series as a Call of Duty: Black Ops 3 trailer used The Rolling Stones song "Paint it Black," which features the line "I see a red door and I want it painted black."
On that note, we've previously talked about how all signs indicate that Call of Duty 2020 will be a new entry into the Black Ops series. Early information specifically points to a more "traditional" Black Ops title that focuses on the Vietnam War and the Cold War era, but we'll have to wait for more official information before confirming the specifics of this year's Call of Duty.