Features
Call of Duty: Warzone Bunkers Explained
Call of Duty's latest Warzone update finally reveals what's inside those bunkers. Here's what you need to know about this exciting update: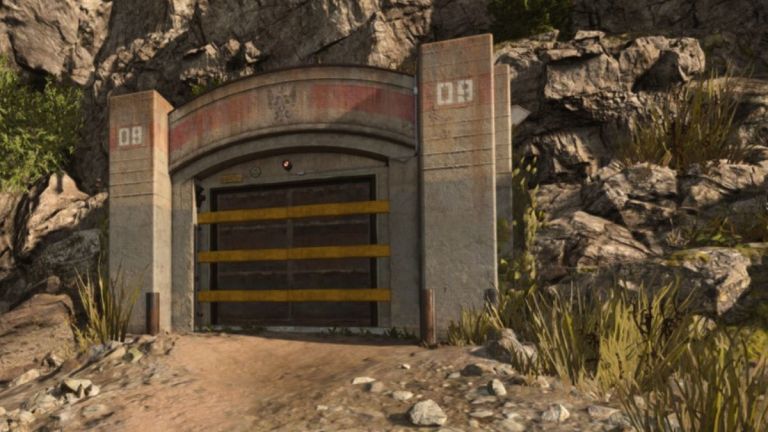 Call of Duty: Modern Warfare's Warzone battle royale mode may not have launched alongside the main game, but it's quickly become the preferred option for millions of Call of Duty fans. Essentially a much-improved version of the Blackout mode from Black Ops 4, Warzone is rightfully recognized as one of the best battle royale experiences on the market.
Yet, the thing that has everyone talking about Warzone at the moment has nothing to do with the game's intense competitive combat and innovative mechanics. Instead, Warzone's considerable player base is currently actually working together to answer the question, "What is up with those bunkers?"
The short answer to that question is "a lot." The longer answer to that question can be found below as we dive into everything we know (and everything you need to know) about Call of Duty Warzone's bunkers.
What Are Call of Duty: Warzone Bunkers?
Ever since Call of Duty Warzone launched, players have been trying to solve the mystery of several bunkers spread throughout the battle royale mode's map. It was clear early on that these sealed bunkers were more than another set-piece, but nobody could figure out what their purpose was or how to open them.
That is until the most recent Call of Duty Warzone patch which finally granted players a way to enter the bunkers. Unsurprisingly, it turns out they are filled with various pieces of loot and other in-match goodies. While you will always get some pretty decent loot every time you visit a bunker, there's no guarantee regarding which specific item drops you'll find in each bunker.
Here's where things get really interesting. It turns out that there's actually much more to these bunkers than just a few pieces of good gear. Actually, it feels like the opening of these bunkers is really just the start of the new mystery.
Before we get into that, let's take a look at where you can find these bunkers and how to open them.
Call of Duty: Warzone Bunker Locations
There are currently 12 known bunkers in Call of Duty Warzone. Here's where you can find all of them:
Bunker 0 – This bunker can be found south of Promenade West below the road that runs along the coast. This is near an out-of-bounds area, so be careful to ensure that you don't fall off and miss the entrance.
Bunker 1 – Located southwest of Boneyard and northwest of Promenade West. You can find this just off the main road directly west of the southernmost tip of Boneyard.
Bunker 2 – This one is located south of Storage Town and north of Boneyard. There's a section of road between those locations that forms a square. Walk west of that to find it.
Bunker 3 – This one is fairly easy to find as it's pretty much directly outside of Superstore.
Bunker 4 – This bunker can be found southwest of the Military Base but north of the Airport. It's located near the foot of the dam.
Bunker 5 – This bunker can be found pretty much directly south of the Military Base near a radio tower alongside the cliffs.
Bunker 6 – This one is a little tricky. Head southeast of the Quarry and you should find a train tunnel. Above that train tunnel and to the left is the entrance to this bunker.
Buker 7 – You can find this bunker northeast of the Stadium in a small building just off a road. You'll have to walk down some steps to get to it.
Bunker 8 – Interestingly, this bunker is located near the seventh bunker. It's in a large structure that's very close to the building that Bunker 7 is found in. You'll need to enter the structure and go down a ladder in order to find the entrance.
Bunker 9 – This bunker is found northeast of the prison near the side of a cliff. You can find the door to the east of the bridge that leads out of the prison.
Bunker 10 – On the southeast coast of the map (south of Park) you should find the entrance to this bunker. It's found just off the main road that runs along the coast and is inside a larger structure.
Bunker 11 – If you go northwest of the Military Base, you should find the entrance to this bunker outside of the side of a cliff just north of Fire Station.
How to Open Call of Duty: Warzone Bunkers
There's good news and bad news concerning how to open one of these bunkers.
The good news is that you don't need to follow some elaborate series of steps in order to enter most of these bunkers and claim your prize (with one notable exception that we'll cover below). You just need to find a red access card.
The bad news is that these red access cards are only handed out via random and rare drops. There's absolutely no guarantee that you'll get one even if you're specifically trying to find one. On top of that, you'll have to contend with other players on the map who are not only also trying to find keycards but are very much interested in killing you in order to win the game.
Once you find one of these keyards, you simply need to go to the entrance of a bunker and interact with the keypad on the outside in order to open its door. As we said,though, the tricky part comes from managing to secure one of these keycards in the first place.
Call of Duty: Warzone Red Access Cards
So how do you find a red access card in Call of Duty Warzone? There are two viable methods.
The first is to hunt down every Legendary tier crate you can find in the game. Each Legendary crate has a small chance of containing a red access card. It's not currently known what the drop rate of these cards is, but we can tell you that you can easily finish a match while trying to hunt one down without ever finding a card via a crate.
That's why some players have resorted to the other popular method of securing a keycard. If you happen to kill a player who has a keycard on them, you can loot it with the rest of their inventory. Theoretically, the odds of that happening are about as good as finding one in a crate, but you can improve your odds slightly by hanging out near a bunker entrance and killing any players who happen to come close
How to Open Bunker 11 in Call of Duty: Warzone
Strangely, the only bunker in Warzone that can't be opened with a keycard is Bunker 11. In order to open that bunker, you'll have to play a game involving various phones scattered throughout the map.
This incredibly complicated process starts with finding a ringing phone. There are currently seven known phone locations in the game.
In the Dam control room
In the office at the TV Station
A small building near Hills
The scrapyard building in Boneyard
In the back of Vacant near the Port area
The first floor of the large building at the center of Downtown
The blue building near Superstore
If you've found the wrong phone, you'll just hear a dial tone. If you found the right phone, you'll hear someone speaking in Russian. They should read off three numbers (between 0 and 9) which you'll need to write down for the next part of this step. These numbers are in Russian, so if you don't speak the language, you might want to turn to Google for help understanding them.
Believe it or not, this is where things get really tricky. Once you have your three numbers, you'll need to interact with one of nine Morse code phones spread throughout the map. For instance, if your numbers were three, five, and seven, you'd need to interact with the Morse code phone associated with those numbers.
Here is where you can find the morse code phones:
Phone 0 – A small building in Military Base
Phone 1 – The bank in Downtown
Phone 2 – The ammo store between Military Base, Quarry, and TV Station
Phone 3 – The building behind Quarry on the first floor
Phone 4 – The middle floor of the Police Station north of Lumber
Phone 5 – The middle server room in TV Station
Phone 6 – The top of the ATC tower in Airport
Phone 7 – The room near the crashed plane
Phone 8 – The reception desk at Hospital
Phone 9 – The top of the Dam's generator room
It doesn't seem to matter what order you enter the numbers in, but if you interact with the wrong phone, you will need to start over with the same code. If you hit all the right phones, though, you should trigger a dialog sequence and noise which will signify that Bunker 11 is now open.
What's inside? Well, along with the usual loot, there's an MP7 blueprint as well as some tantalizing Easter eggs which we will cover below
Call of Duty: Warzone Bunker Easter Eggs
There are several Easter eggs and further mysteries tied to the Warzone bunkers (especially Bunker 11). These are just some of the ones that have been found thus far:
The bunkers feature a secondary door inside the main area which is locked behind a keypad and large metal bars (just like the main doors of the bunker). At this time, there appears to be no way to unlock this secondary door.
The fact that the dialog associated with the hidden phones is in Russian has some speculating that these messages could be associated with Activion's rumored 2020 project, Call of Duty Black Ops: Cold War.
Bunker 11 features a "Shiny Red Button" located near what appears to be a nuclear weapon. At this time, there doesn't seem to be a way to use this weapon, and nothing seems to happen when you press the button beyond revealing the nuclear weapon in the next room.
Bunker 11 also features a large computer. When you interact with the computer, it triggers a countdown that restarts once it reaches 2.
There's a large conference room in Bunker 11 which suggests it was (or is) a command center. This either ties into the lore of the Warzone scenario or an upcoming Call of Duty game.
It seems obvious enough that this won't be the last time that a Warzone patch adds some kind of functionality or lore to the game's bunkers. So far as that goes, we'll keep you updated as more information becomes available.