Features
Is Call of Duty 2020 Cancelled?
Is Call of Duty 2020 canceled? Here's what we know.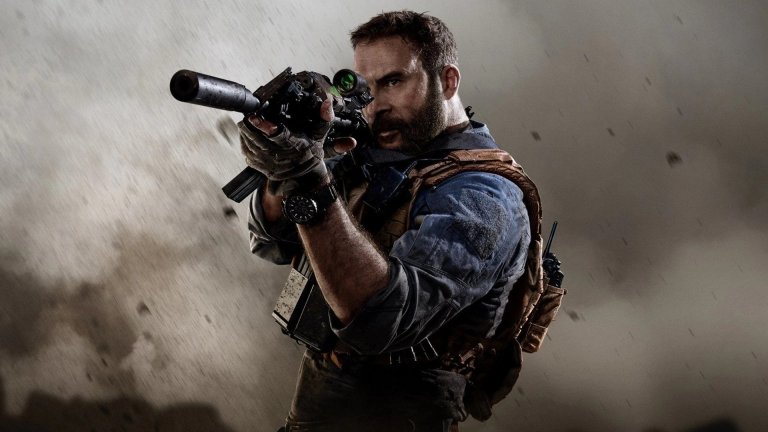 With only a few months left before Call of Duty's traditional yearly fall release date, some fans are starting to wonder whether they'll even get a new installment in the shooter series in 2020. Why are they worried? For one thing, Activision has yet to actually reveal the game.
In the past, the publisher has usually announced its yearly Call of Duty title around May or June — usually with a teaser before a full unveiling during E3. Obviously, things have not gone as planned for the gaming industry in 2020. The coronavirus pandemic not only forced the Entertainment Software Association (ESA) to cancel E3 for the first time since the trade show debuted in 1995 but it caused many other delays. Many release dates and even some announcements were pushed back.
Yet, despite the fact that there was no E3 this year, many publishers bounced back with their own digital presentations. Some of these digital events even became the talk of the town in June, such as Sony's PlayStation 5 reveal event (Sony never planned to attend E3 2020 in the first place). Other studios simply showcased their games and made their usual E3 announcements during IGN Summer of Gaming and Geoff Keighley's Summer Game Fest.
This has left some Call of Duty fans wondering why Activision didn't just do the same thing with this year's installment? Couldn't the publisher have just released a trailer or hosted a special reveal live stream to announce the new game? The silence from Activision could mean many things. Perhaps the shutdowns caused by the pandemic has caused a delay in the game's development or possibly impeded distributors' to meet unit demands for the fall. Either way, we don't know why Activision has been shy about pulling the trigger on Call of Duty this year.
What do we know about Call of Duty 2020 at the moment? Very little. But that doesn't mean there's been a shortage of rumors, reports, and leaks about Call of Duty 2020. One particular leak, which was posted by Call of Duty leaker Okami on Twitter in May, revealed that the new game is being developed by Treyarch and is called Call of Duty Black Ops: Cold War. The report, which was later corroborated by Eurogamer, suggests that the Black Ops series is returning to its roots and tackling the events of the Cold War. Eurogamer described the new installment as a soft reboot.
Since the leak, other rumors have hit the internet. An unverified list of leaks on Reddit, for example, claims that Call of Duty Black Ops: Cold War will feature a new story campaign, a Zombies mode, and a new Warzone map set in Russia. These aren't exactly the most far-fetched rumors, specifically that a new Treyarch Call of Duty game will feature a Zombies mode, but none of this has been confirmed by the studio or the publisher.
The Reddit "leak" also claims that the game is "targeting to release at the end of Q3 (September) but tentatively pushed back to early Q4 (October/early November)." Again, this sounds like a pretty educated guess anyone could make based on the series' release history.
How long will fans have to wait to hear more about Call of Duty 2020? With July finally upon us and the fall season only two months away, Activision will have to announce something soon if it plans to have ample time to market the game before releasing it later this year.
That said, those worried that Call of Duty 2020 has been canceled should know that there's nothing to actually cancel since Activision never formally announced a game for this year to begin with. And with the pandemic continuing to rule headlines around the world, fans probably shouldn't be too surprised if Activision decides to delay whatever Call of Duty project it's currently working on to 2021.
At least we still have Warzone!