News
Link Tank: How Left-wing Gamers Still Enjoy Call of Duty
Playing Call of Duty as a left-wing gamer, Comic-Con@Home, The Witcher Season 2, and more in today's Link Tank!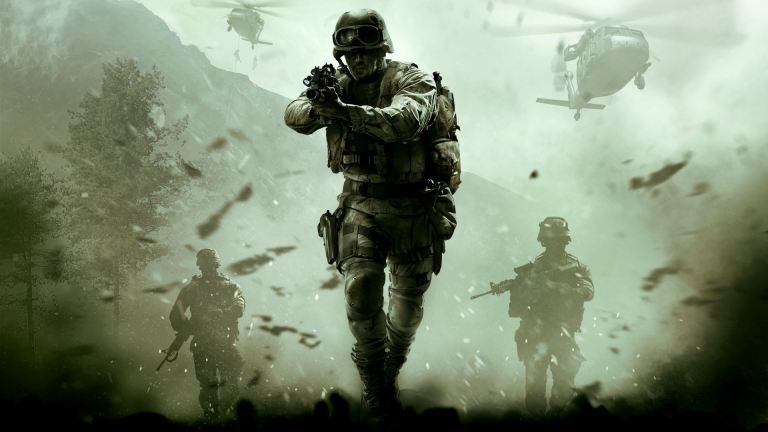 How does someone reconcile their condemnation of real life police brutality with their love for Call of Duty? These left-wing gamers explain…
"The four-letter tag ('All Cops are Bastards') next to their user names in the online battle royale game informs other players, in a tongue-in-cheek style, exactly how they feel about police culture. 'Dudes have MAGA clan tags in there all the time,' says Cristando. 'So Tom and I recently changed ours to ACAB. We'll just talk trash nonstop. Especially the dudes with MAGA tags. I'll fucking go off. I can't help it.'"
San Diego Comic-Con has been planning their virtual event, Comic-Con@Home, for sometime now. Here's everything you need to know so far.
"Nerds and fans from all corners of the globe were disappointed to learn that San Diego Comic-Con was canceled this year thanks to COVID-19. It's hardly surprising, given that the worldwide pandemic has brought life as we know it to a screeching halt. And we can think of few venues more contagious than hundreds of thousands of fans packed densely into the San Diego Convention Center and the blocks surrounding it. But still, the moment is historic: it will be the first time in fifty years that SDCC won't happen."
Thanks to this recent wave of Black Lives Matter protests, Confederate monuments are finally coming down across the United States.
"As the nation begins to reckon with the systemic racism that led to the killings of George Floyd, Breonna Taylor, and far too many others, many Americans are lobbying officials to remove the monuments that have long glorified the racist Confederate cause. While some—like Mobile, Alabama's statue of Confederate admiral Raphael Semmes—have been taken down by authorities, others are being toppled by citizens themselves."
Second 2 of The Witcher will focus on bringing the show's three main characters—Geralt, Yennifer, and Ciri–together as a family.
"It sounds schmaltzy, but it's true: the first season of The Witcher was about introducing three characters and causing you to empathize with and understand them. The second season will be about making them a family. That's according to Lauren Schmidt Hissrich, the showrunner on Netflix's The Witcher, who talked to The Wrap recently about the shape of the upcoming second season."
HBO is retiring HBO Go in an effort to simplify its streaming service branding, while HBO Now will simply be known as HBO.
"HBO is trying to simplify its trio of video streaming services by retiring HBO GO, the oldest of the three, and rebranding HBO Now. The company will sunset HBO GO on July 31. Most users will be moved over to the recently launched HBO Max, which gives users access to HBO content in addition to shows and movies from parent company WarnerMedia."
Christopher Nolan's next film, Tenet, is slated to release at the end of July. But it's doubtful that will happen.
"Blockbuster movies have mostly been put on hold since early March in the wake of the coronavirus pandemic. Currently, the number one movie of 2020 at the box office is Bad Boys for Life, a sequel that came out in January. (Sonic the Hedgehog is number three.) And while we really have no idea when this will all be over and lockdowns will lift in film hubs and big cities like New York and Los Angeles, studios are still holding out hope that by mid-July people will want (and will be able) to return to movie theaters. Driving this optimism is Tenet, the latest mysterious offering from Christopher Nolan."