News
Call of Duty Season 5 Roadmap Reveals Warzone Updates
Call of Duty's upcoming Season 5 update features Warzone map changes, new modes, new weapons, and much more.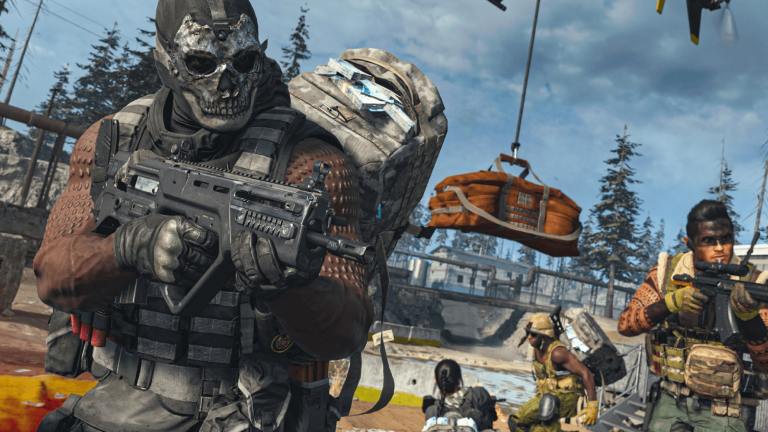 The first trailer and roadmap for Call of Duty Modern Warfare's Season 5 update reveal some exciting new content coming to the game's Warzone battle royale mode.
The trailer (which focuses on new content coming to both Modern Warfare's multiplayer mode and Warzone) is light on specifics, but it cinematically confirms that Warzone's Verdansk map is about to be significantly altered for the first time since the free-to-play battle royale title launched.
Specifically, it showcases that the roof of the stadium located in Verdansk is going to be blown open. Players will obviously be able to land directly into the stadium for the first time as a result of this event, but, according to this statement from Activision, this explosion will also open up previously inaccessible parts of the stadium:
"Retool your strategy and rethink your drop plans around this massive super-structure, complete with a pitch surrounded by rows of seating, an additional underground parking structure, a concession stand lobby and multiple interior concourses and field access you can secure and compete to control."
While the revamped stadium will almost certainly become a hot spot, the most exciting upcoming addition to Warzone has to be the new train which will run across the Verdansk map during the course of play.
"Rolling through one of the main arterial railroad tracks that circumnavigates the southwestern part of Verdansk in a large loop, the largest and heftiest vehicle yet seen can be a source of protection, an epicenter of firefights, and even offers some exceptional takedown potential if your team claims the train for themselves, and guards it with additional vehicles and heavy weaponry," says Activision in regards to the upcoming train.
Along with the train itself, Warzone players will also be able to explore a new train station area which includes a "main ticket hall and platforms." Activision says they believe this new structure will help change "the overall look, feel, and tactical outlook in and around this area of the Warzone map."
You can catch your first glimpse at the modified stadium, new train station, and even the train itself by checking out this Season 5 trailer:
Be sure to also check out this recently released Call of Duty Season 5 roadmap which references a new "Mini Royale" mode, new weapons, a new operator, and various other updates for Call of Duty Warzone and Call of Duty Modern Warfare: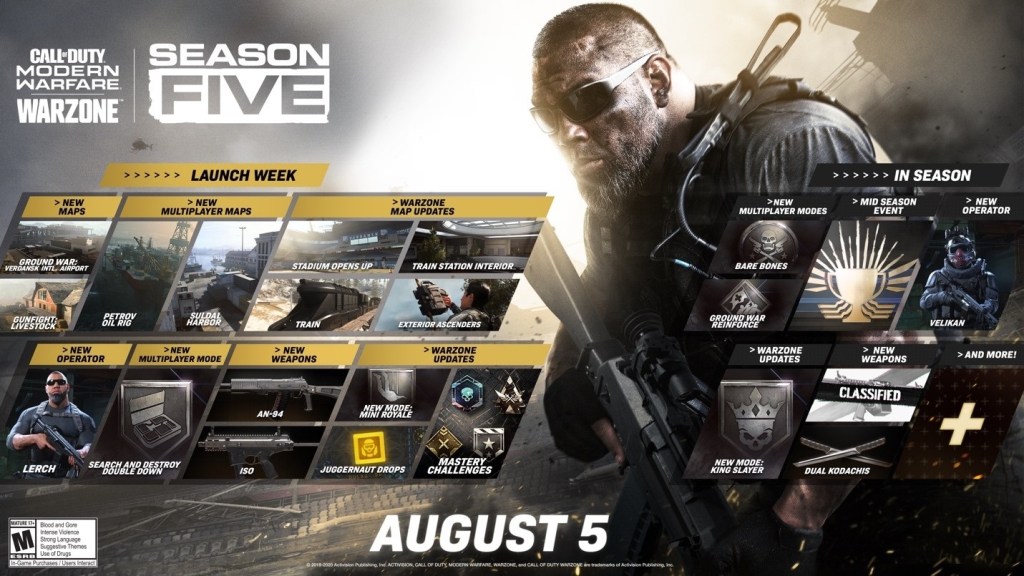 Call of Duty's Season 5 update is expected to launch on August 5, so we'll be sure to bring you more information regarding the update's complete patch notes as soon as those are available.