Sponsored
The History of Superhero Trading Cards
Here's an insider's guide to the incredible world of superhero trading cards.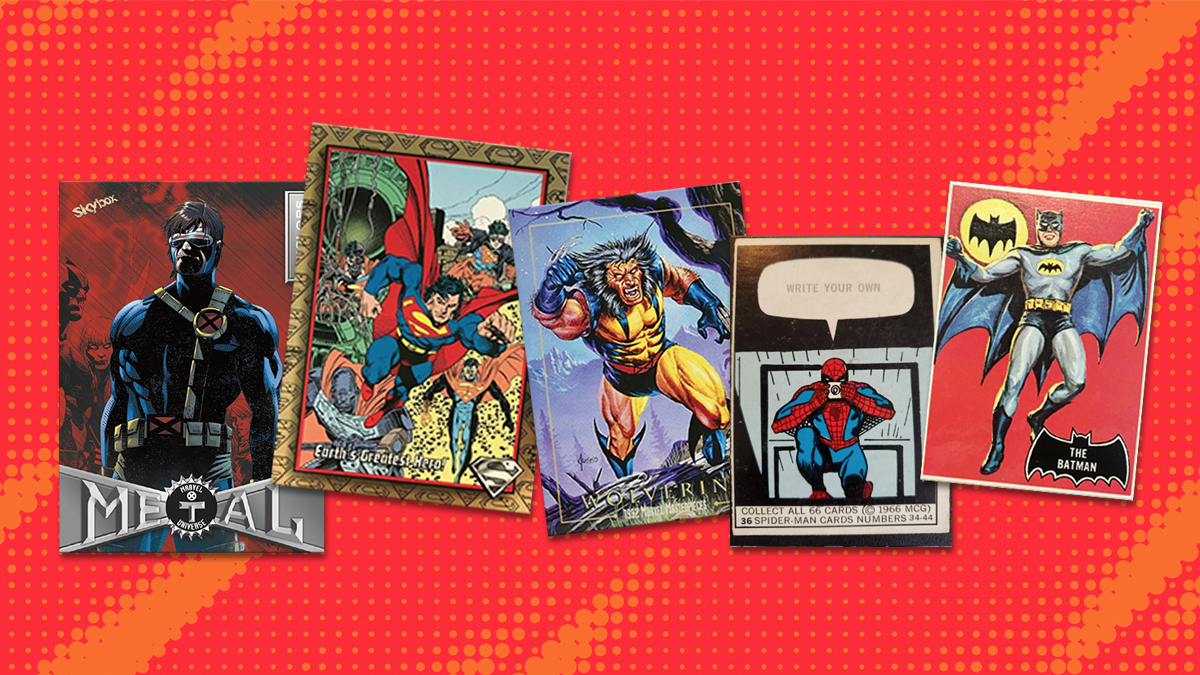 This article is part of our Collector's Digest series powered by: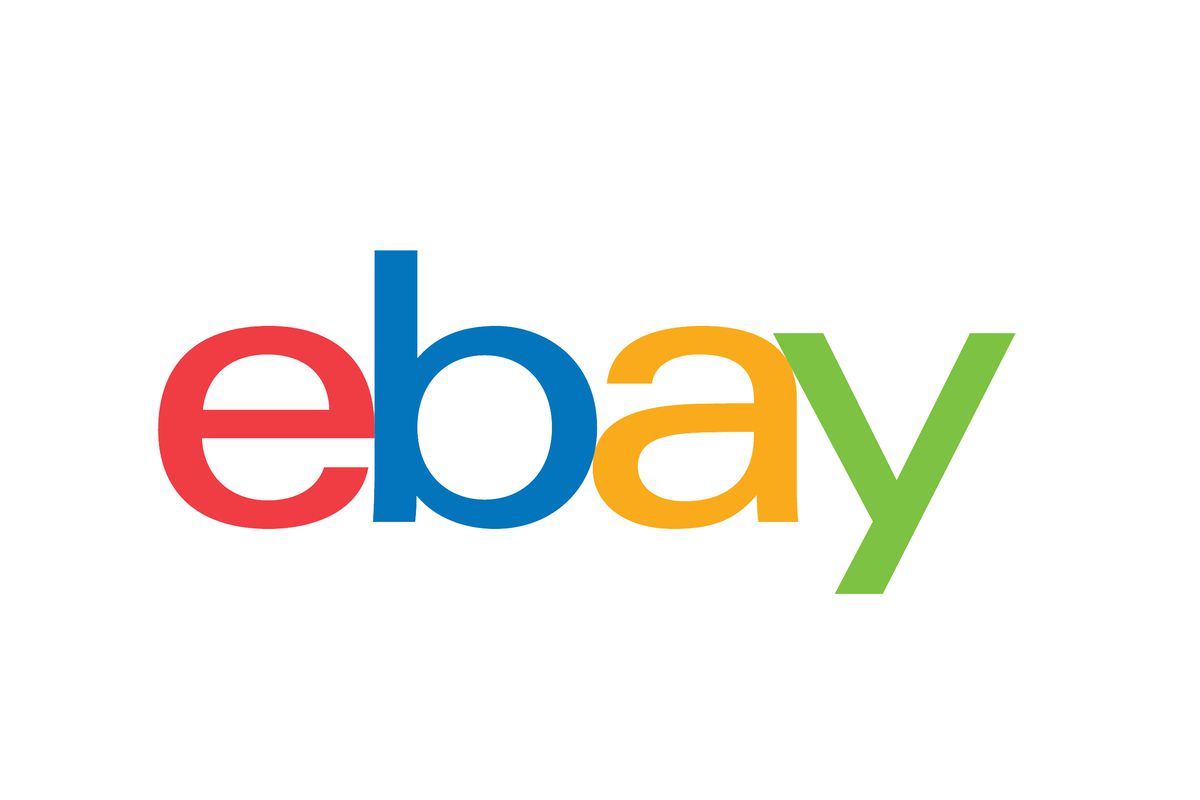 For over 80 years, trading cards have been an essential part of collectors' lives. Whether baseball cards or Garbage Pail Kids, the card collecting bug bites early and often. This seems doubly true when it comes to cards inspired by the beloved heroes and villains of DC and Marvel Comics, who have been the subject of countless non-sport lines across the decades.
These companies (and their independent peers) have released comic book characters into the pop culture landscape who have impacted our lives in ways that cultural anthropologists are still scratching their heads trying to figure out. And so we wanted to present to you a history of superhero trading cards via the genre's most memorable offerings.
Just be warned that we can't be held responsible for the desire that the following collectibles will stir deep within you.
1940 Superman Trading Cards
Price: $150 – $9,000
Look up in the sky! It's a bird! It's a plane! It's… one of the coolest and most collectible non-sport card lines ever made! Originally printed by the Philadelphia-based Gum Inc. company – which subsequently was renamed as the Bowman Gum Company before being bought by Topps in the 1950s – this was the first-ever line of Superman cards. The decades have seen many sets based on the Man of Steel (Topps' Superman in the Jungle line from the late 1960s is also well worth your time), but this specific line is a souvenir of an era when Supes was the biggest comic sensation in the universe. Since these were released in an age when pop culture was considered ephemeral and disposable, they are rather difficult to find in an acceptable condition, thus the astronomical prices for individual cards in the line. If you somehow manage to compile a complete set, congratulations, for you are truly a Superman of collecting!
Buy 1940 Superman Trading Cards on eBay
1966 Donruss Marvel Super Heroes
Price: $4.99 – $175.00 per card
Released just as Marvelmania was truly getting off the ground, Donruss' 1966 set – which appropriately consisted of 66 cards – marked the first time that some of the House of Ideas' most iconic characters were included on trading cards. As such, the prices for individual cards fluctuate wildly, and it's best that you comparison shop various eBay sellers to get the best deal. What makes these cards stand out is the charmingly corny humor on display in many of the cards, as well as several entries that let you fill in the word balloons spoken by your favorite heroes. 'Nuff said? Probably not, as we could talk about how much fun this set is for days…
Batman 1966 Topps Trading Cards
Price: $60 – $250
As Marvel was just getting their feet wet in the trading card game, DC had already established themselves as the industry leader. It's especially easy to understand why when you glimpse the Topps company's tie-in line for the Batman TV show. Each card features stunning paintings from Topps legend Norman Saunders (the artist who also worked on iconic lines like Mars Attacks and Wacky Packages) featuring Batman and his rogues gallery of villains in action scenes that remain the purest example of how creative trading cards can get. FYI: This set was re-released in 1989 in conjunction with the Batman movie (more on that in a minute) and prices for the reissued cards tend to be lower.
Buy Batman 1966 Topps Trading Cards on eBay
Marvel Comic Book Heroes Sticker Trading Cards
Price: $5 – $8
Iron Man flies through the air asking if anyone has an oil can. Dracula makes jokes about doing the Hustle. The Human Torch advises against getting a sunburn. Yes friends, Topps' 1976 line of stickers featuring Marvel heroes and villains is easily the goofiest entry on this list. And if you love dad jokes and horrific puns, the best.
Bubble Funnies
Price: $10 – $30
We're flipping the script here for a second to clue you in on a line that may look like trading cards but isn't exactly trading cards. Amurol's 1981 Bubble Funnies line was an assortment of baseball card-sized comics with pocket-sized adventures from The Amazing Spider-Man, The Incredible Hulk, Captain America, Spider-Woman, Archie, and Sabrina the Teenage Witch. Because they were somewhat hard to find and the retail cost was more than the average wax pack, the line died after its initial six entries. Bummer.
Marvel Superheroes First Issue Covers Set
Price: $89 – $170
Discussions of non-sport cards tend to focus on the major distributors like Topps, Fleer, Donruss, Skybox, and Upper Deck, which is a shame because sometimes sets released by independent vendors get lost in the shuffle. Case in point, this 1984 release from the Fantasy Trade Company which showcased the first issues of Marvel's most beloved comics. From Spider-Man to Werewolf by Night and everything in between, this series was packed with unforgettable covers on the front and trivia about their respective books on the back. This is a line that doesn't have the popularity of its big league brethren, but it is unmatched in terms of its coolness cachet.
Batman Movie Trading Cards Set
Price: $12 – $30
The two sets of cards based on Tim Burton's 1989 Batman film are the most easily available entry in this overview. As common as these things were, they also were the entry point into the world of card collecting for a generation of fans. If you're one of them, then these are nothing short of priceless.
Buy Batman Movie Trading Cards Set on eBay
1992 Skybox Marvel Masterpiece Set
Price: $39 – $75
The mind boggles at what contemporary trading card collecting would be like without Skybox's 1992 Marvel Masterpiece line. This set gave a cool factor to non-sport cards that hadn't previously existed, making long-time hobbyists feel vindicated and new fans eager to get each of the line's 100 cards. The future began here, and we haven't looked back since.
1995 Fleer Marvel Metal Inaugural Card Set
Price: $200 – $350
Along with the various Skybox lines, the so-called Marvel Metal card sets from the Philadelphia-based Fleer Company helped usher in the comics-related trading card boom of the 1990s. These highly coveted collectibles weren't made of adamantium, but for fans it was close enough. The talent involved in the production of the inaugural 138-card set included George Perez, Jim Lee, and Adam Kubert, adding an air of authenticity to the proceedings. Looking back at the iconic debut series of Marvel Metal cards nowadays offers a welcome flashback to the frenetic fun of collecting in the 1990s.
Buy 1995 Fleer Marvel Metal Inaugural Card Set on eBay
Upper Deck Marvel Ages Lenticular Puzzle Spider-Man Cards
Price: $150 – $300
This four-card set from Upper Deck's current Marvel Ages set recreates one of Spidey's darkest moments by recreating a legendary scene from The Amazing Spider-Man #50 through four interconnecting lenticular 3-D cards. As you can see, these are absolutely stunning. More than that though, they illustrate how far the card collecting hobby has come over the last 80 years. Despite the technological advances that differentiate them from the earlier entries on this list, these cards share the same purpose as their bell-and-whistle-less counterparts – to dazzle anyone who holds them in their hands.
Buy Upper Deck Marvel Ages Lenticular Puzzle Spider-Man Cards on eBay