News
Idris Elba Tests Positive for Coronavirus
Idris Elba quarantines himself after testing positive for coronavirus, but he says this is no time to be divided.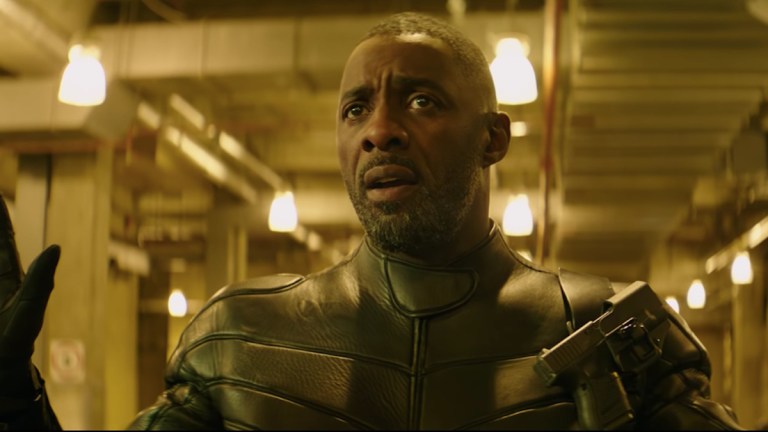 Actor, rapper and writer, Idris Elba, tested positive for coronavirus, according to Variety, joining Tom Hanks, Rita Wilson, Universal Music chairman and CEO, Lucian Grainge, and former Bond Girl Olga Kurylenko on the list of celebrities who have come forward with positive results.
"This morning I tested positive for Covid 19," Elba, 47, wrote to Twitter. "I feel ok, I have no symptoms so far but have been isolated since I found out about my possible exposure to the virus."
Elba said he got tested after learning on Friday that he had been in close contact with someone else who tested positive. Elba said he is not experiencing any symptoms of COVID-19.
"I quarantined myself and got tested immediately and got the results back today," Elba explained in a video he shot with his wife Sabrina Dhowre. "It came back positive, yeah, and it sucks. I'm doing okay. Sabrina hasn't been tested and she'd doing okay. I didn't have any symptoms."
Elba didn't say who he was exposed to, but last week the actor attended WE Day 2020 in London. Sophie Grégoire Trudeau, the wife of Canadian Prime Minister Justin Trudeau, was also at the event. She recently announced she tested positive.
"Now's the time to think about social distancing, washing your hands," Elba continued. "There are people out there who aren't showing symptoms who could easily spread it. So now's a real time to be real vigilant about washing your hands and keeping your distance. We told our families, they're very supportive. We've told our colleagues. Transparency is the best thing. If you're feeling ill or feel like you're been exposed, do something about it."
The Golden Globe winning and five-time Emmy nominated actor also warned his followers that social isolation is not the same as splitting from society.
"Look, we live in a divided world right now, we can all feel it, it's been bullshit," Elba said. "Now's the time for solidarity. Now's the time for thinking about each other. There are so many people whose lives have been affected, from people who've lost somebody they love to people who don't even have it and have lost their livelihoods. This is real."
Like Hanks and Wilson, who tested positive while preparing production on Baz Luhrmann's untitled Elvis Presley biopic, Elba's public revelation that he has coronavirus brings higher visibility to the fact anyone can pick up the virus, and they can even do so while remaining asymptomatic.
It's for this reason the entire entertainment industry is reacting severely to the crisis. Last week Disney suspended production on all of its films, including The Little Mermaid, after the director of Marvel Studios' Shang-Chi and the Legend of the Ten Rings needed to go into self-isolation (he has not publicly been confirmed to have COVID-19 as of press time). They were followed by CW shuttering production on its popular series, including, The Flash, Supergirl, and Riverdale, and BBC suspending production on Peaky Blinders.
Similarly, Universal Pictures just took the extraordinary step of announcing it will put release of its spring theatrical output still in theaters (or opening in April) on VOD, including The Invisible Man, The Hunt, Emma., and Troll: World Tour.
Talk shows like The Ellen DeGeneres Show, Jimmy Kimmel Live!, The Tonight Show Starring Jimmy Fallon, Late Night With Seth Meyers, The Wendy Williams Show, and The Kelly Clarkson Show, which first tried broadcasting without audiences, have also suspended broadcasts. Bill Maher's live HBO show Real Time had only the writing staff in the audience and hosted the first guest last week via satellite feed to make a point about social isolation. Maher announced the show is taking a short hiatus.
COVID-19 has also halted work on The Batman, Fantastic Beasts 3, Jurassic World: Dominion, The Prom, and Sony's Cinderella.
New York Mayor Bill de Blasio and Los Angeles Mayor Eric Garcetti ordered all movie theaters in their cities to close because of the virus. Last week, New York Gov. Andrew M. Cuomo announced all Broadway shows were immediately suspending performances. The season is scheduled to return on April 13. The Rock and Roll Hall of Fame postponed their 2020 induction ceremony.
As of this report, more than 179,000 cases of the virus have been confirmed worldwide. The sickness has killed more than 7,000 people.