News
The Witcher Season 2's Production Suspended Due to Coronavirus Concerns
Production of The Witcher Season 2 has been suspended as Netflix possibly looks to halt additional U.K. productions.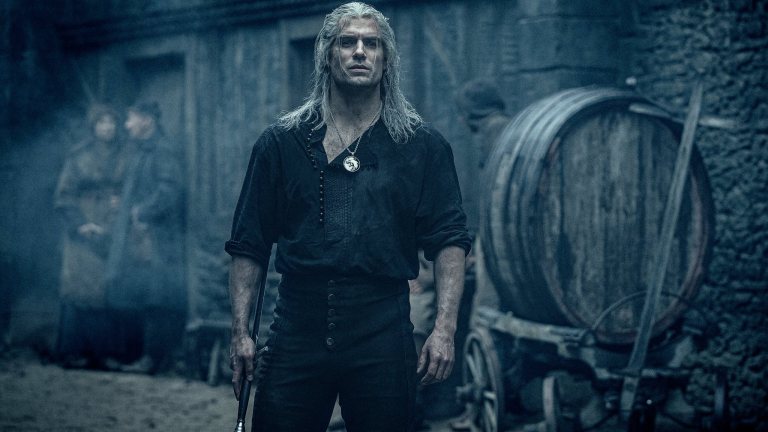 Netflix has halted production of The Witcher season 2 in response to the spread of the coronavirus.
"We have made the decision, effective immediately, to pause production for two weeks during this difficult time," says an unnamed source close to The Witcher's production in a statement released to Deadline. "This will allow everyone the time to make informed decisions about how to move forward."
It's currently believed that all cast and crew affected by this production hiatus will continue to receive pay for the duration of the shutdown.
An email that is reportedly being sent to members of The Witcher production crew also notes that "The coronavirus has raised challenging issues for everyone working on set on productions for Netflix." While Netflix had previously halted its U.S. and Canada productions in response to the coronavirus pandemic, The Witcher is the first U.K. Netflix production to be affected by those preventive measures. Netflix has not confirmed a blanket shutdown of their U.K shoots as of the time of this writing. Netflix reportedly has fewer than five scripted series in production in the U.K.
As we've seen in recent days, though, a temporary shutdown of all Netflix productions feels almost inevitable at this point. Everything from the release of the next Fast and Furious film to major events such as E3 have been canceled, delayed, and halted as countries across the globe work to contain the spread of the coronavirus. Furthermore, the production of at least two BBC series filming in the U.K (Peaky Blinders and Line of Duty) have also already been halted.
As is the case with every film, show, and event that has been affected by the coronavirus, we do not know when production of The Witcher will resume. Initial reports indicated that The Witcher's second season was set for a fall 2021 release date. While it is still possible that the show will still debut at that time, the evolving nature of this crisis means that we'll need to wait for more definitive information before jumping to such conclusions.
Needless to say, we look forward to hearing that The Witcher season 2's production has resumed for reasons that go far beyond our interest in seeing what will happen next in the show. For the moment, Witcher fans may be interested to know that developer CD Projekt Red has hinted that their next game following the release of Cyberpunk 2077 will likely be a new Witcher title.