Features
13 Horror Podcasts To Terrify You This Halloween
October is the time for all scary things. Here are 13 horror podcasts to help get you in the spookiest mood.
Nothing can get you back into the mindset of childlike wonder quite like the experience of getting scared. The adult, web-surfing version of you knows that when things go bump in the night it's probably because the house is settling or the damn cat has knocked over a bottle of shampoo in the shower again. But horror in all its splendid forms helps us believe that maybe that thing that went bump in the night is actually a ghost, a ghoul, or some other kind of supernatural occurrence.
The problem is that visual mediums like movies and TV shows usually have to reveal the horrifying thing they're trying to plant into your mind. Usually they do quite a good job despite the difficulty of the medium, bless them. There are other mediums, however, that allow you to create the image or concept that terrifies you most in your own head. Books have been killing the spooky story game for awhile. Now it's the podcasting medium's turn to pick up the horror flag and run with it.
Today's podcasting renaissance goes hand in hand with our current horror renaissance. We're beginning to discover just what the strengths of podcasts can be and one of them for sure is the auditory medium's ability to terrify its listeners.
With that in mind, we've compiled 13 horror podcasts most likely to get you to believe in those bumps in the night once more.
Lore
Lore understands an important aspect of horror. Old things are almost always inherently scary. Lore is all about folklore – sometimes straightforward, sometimes fantastical, but always spooky.
Host Aaron Mahnke picks a subject like werewolves, Lovecraft, or even something as basic as fire and then explores the ways that humanity has crafted legends and symbols out of them to scare ourselves. Take a listen now and then catch up with the TV show as well.
Welcome to Night Vale
Most of us generally prefer "real-life" spooky stories when it comes to our horror. Welcome to Night Vale, however, should be a well-crafted, glorious exception. Welcome to Night Vale is a fictional podcast presented as a radio show being broadcast from the utterly damned town of Night Vale, located out in some undisclosed desert in the Southwestern U.S. where things happen to get pretty strange.
This podcast doesn't pack the pure horror punch of a good old-fashioned ghost story but the narratives it weaves are wonderfully creepy and always impressive.
The NoSleep Podcast
You like scary stories? Here are your scary stories. The NoSleep Podcast takes its name from the subreddit of the same name: r/nosleep. Both the podcast and the subreddit have a clear credo: tell us a scary story and make it feel real. There's no doubt that very few, if any of the stories told on The NoSleep Podcast are actual first-person accounts of individuals dealing with paranormal phenomena but the important thing is that they feel like they are.
Showrunner David Cummings plays the role of host capably and introduces each story with the seriousness required to maintain the atmosphere and suspension of disbelief.
The Black Tapes
The Black Tapes podcast is a remarkable reconstruction of podcasting as a medium and a fun, scary story to boot. The Black Tapes asks a simple question: What if a public radio reporter a la Sarah Koenig did a deep dive into a real-life supernatural narrative rather than true crime like Serial?
Reporter Alex Regan follows cynical paranormal investigator Dr. Richard Strand into the investigation of his "black tapes" – files that feature paranormal activity that he was unable to disprove. Throughout the serialized story, viewers are treated to some great spooky sidequests and an epic overarching narrative about lost daughters and corporate cover-ups.
Jim Harold's Campfire
Jim Harold's Campfire is perhaps the best tool we have currently in existence to hear real-life scary stories from other human beings since the actual campfire was invented. Paranormalist/Podcaster Jim Harold hosts the hour-long show in which he invites listeners to call in and share the ghost stories they would normally otherwise share gathered around a campfire with their friends.
Harold is a capable host, letting his guests tell their story in the way they want to and only interrupting for a well-placed "wow!" or to ask for a little clarification. Not all the stories are… let's say winners, but it almost doesn't matter. Hearing a first-person scary story directly from that person is just pure, uncut horror that the mind needs.
Last Podcast on the Left
Last Podcast on the Left is all over the place in a good way. It's a horror-comedy hybrid hosted by comedians/friends/personalities Ben Kissel, Marcus Parks, and Henry Zebrowski. Each week the Last Podcast boys present their research and findings on a new horror topic.
These can include (but are certainly not limited to): serial killers, hauntings, alien abductions, conspiracy theories, and cryptids. The best episodes tend to be reality-based, like their profiles of serial killers, but the Last Podcast on the Left team is capable of making almost any topic interesting and at times terrifying.
Mysterious Universe
Mysterious Universe is a paranormal podcast turned paranormal media empire. Founded by Ausies Benjamin Grundy and Aaron Wright back in 2006, the podcast portion of the media entity brings you a clear-headed, yet still excited examination of the paranormal. Wright and Grundy view the paranormal through as scientific a lens as possible.
The events and creatures they cover are all treated with the utmost sincerity. If the truth is really out there like Fox Mulder once said, Mysterious Universe is the podcast most likely to find it.
Alice Isn't Dead
Welcome to Night Vale is at it again! The team behind the aforementioned Night Vale decided while that dark Prairie Home Companion style horror was fun, we could all use some more serialization in our lives.
So they created Alice Isn't Dead, a serialized story of an unnamed truck driver (unnamed to us at least) and her country-wide search for her missing wife, Alex. The main story is tragic, spooky, and a wonderful jumping off point for all manner of other paranormal spooks.
Limetown
Two-Up Productions, the producers of Limetown, pitch this podcast as "an audio drama reinvented for the podcast age." That's entirely fair and accurate as Limetown is a perfect recreation of both radio plays and a certain kind of public radio-y podcast. Much like The Black Tapes, Limetown follows the reporting of a fictional public radio journalist named Lia Haddock as she investigates the disappearance of over 300 people at a neuroscience research facility.
The two season series has now made the jump to Facebook Watch as a TV series.
Spooked
Spooked is what happens when you take the public radio expertise and gravitas of WYNC (the folks behind Radiolab and Two Dope Queens) and add some fun scary stories into the mix.
Velvety voiced Snap Judgment producer Glynn Washington hosts this series and guides the listeners to fan-submitted real life horror stories. Spooked is simply a solid concept done well. Right now it's only available on podcasting platform Luminary.
The Dana Gould Hour
Like all good human beings, Stan vs. Evil creator Dana Gould loves Halloween. "Normal" episodes of his podcast adopt an Ed Wood-ian aesthetic and consistently discuss all manner of ghastly, ghoulish, and ghostly topics. When Halloween comes around, however, Gould shines. In the most recent Halloween episode, he rightfully begins by saying that it's the "most wonderful time of the year" before launching into more than three hours of discussion on monster movies and other crepuscular matters.
Every episode of The Dana Gould Hour is worth a listen, but the Halloween specials in particular belong on this list for anyone who appreciates horror – hyperrealisitc, tongue-in-cheek or otherwise.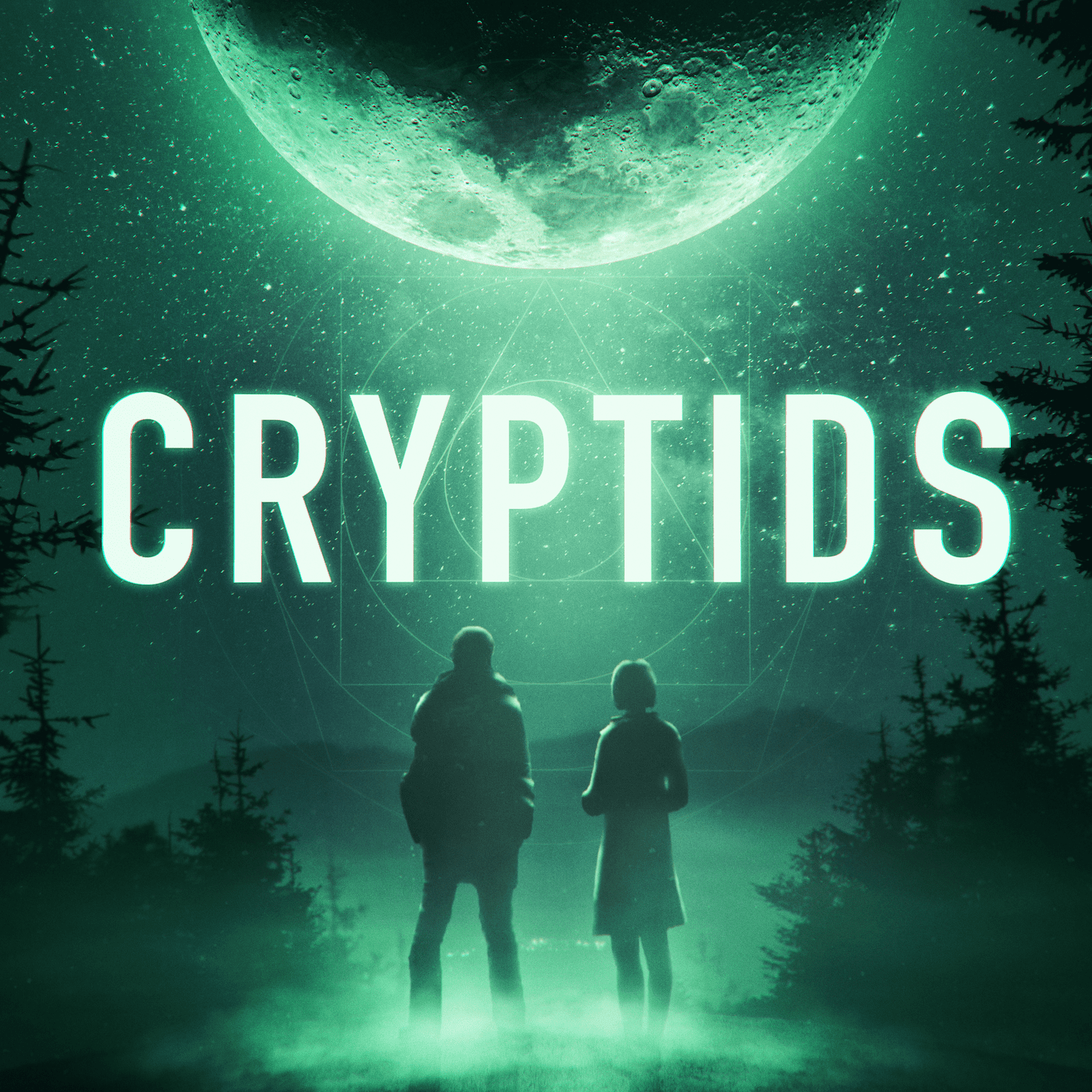 Cryptids
The genre of serialized spooky podcasts has come quite a long way since the early days of Black Tapes and Limetown. Case in point: the sprawling and Kickstarer-backed Cryptids podcast.
Cryptids draws upon conspiracy theories and cryptozoology to tell its creepy tale. In it Trevor Barnes, host of a conspiracy radio show, and Eve Fallon, a nurse to terminally ill children, join forces to invesitage a pattern in deaths of famous people around the world, suggesting some dark forces of the universe are at play.
Pseudopod
Pseudopod may do something more extreme than any of these other terrifying podcasts: it pays its contributors! Pseudopod represents itself as the premier and maybe even premier horror podcast.
It's been bringing listeners scary stories from highly-skilled storytellers since 2006. If a decade-plus of scary stories sounds too intimidating to try to dive into, don't worry. The folks at Pseudopod have assembled a list of 13 (that number seems familiar!) excellent starter stories for exactly that purpose.