Features
Lore Season 2: Emmett Scanlan Talks Historical Horror
Lore Season 2 arrives on October 19. One of its stars, Emmett Scanlan, shares what it's like to portray a serial killer.
The only thing less expected than a TV show adapted from a podcast is a second season of a TV show adapted from a podcast. 
And yet, here is Lore Season 2, Amazon Prime's second go-around of the adaptation of Aaron Mahnke's horror podcast. 
Like the podcast it was inspired by, Lore takes true creepy stories from history, including the develoment of lobotomies and the tragically grim story of vampirism in early America. In the show's first season, Mahnke provide his trademark narration as actors re-enacted the events therein.
For Lore Season 2, however, producers Mahnke, Gale Anne Hurd, Howard T. Owens, and Sean Crouch (who will also serve as new showrunner) are going for something a little different. After listening to fan feedback, Lore has decided to resemble Lore, the podcast, less and start establishing itself as Lore, the TV show, more.
This means that there will be less narration and fewer breakaways for historical context. The stories told in season 2 are designed to stand up under their own merits. And in the pursuit of these stories holding up on their own, Lore is bringing in a new host of actors for this round of historical horror. 
Emmett Scanlan is an Irish actor best known for his roles in British series Hollyoaks, The Fall, and In the Flesh. In Lore Season 2, Scalan will be portraying a particular kind of historical monster: a serial killer. We spoke with Scanlan about his role in the show, his love of horror, and the finer points of grave robbing.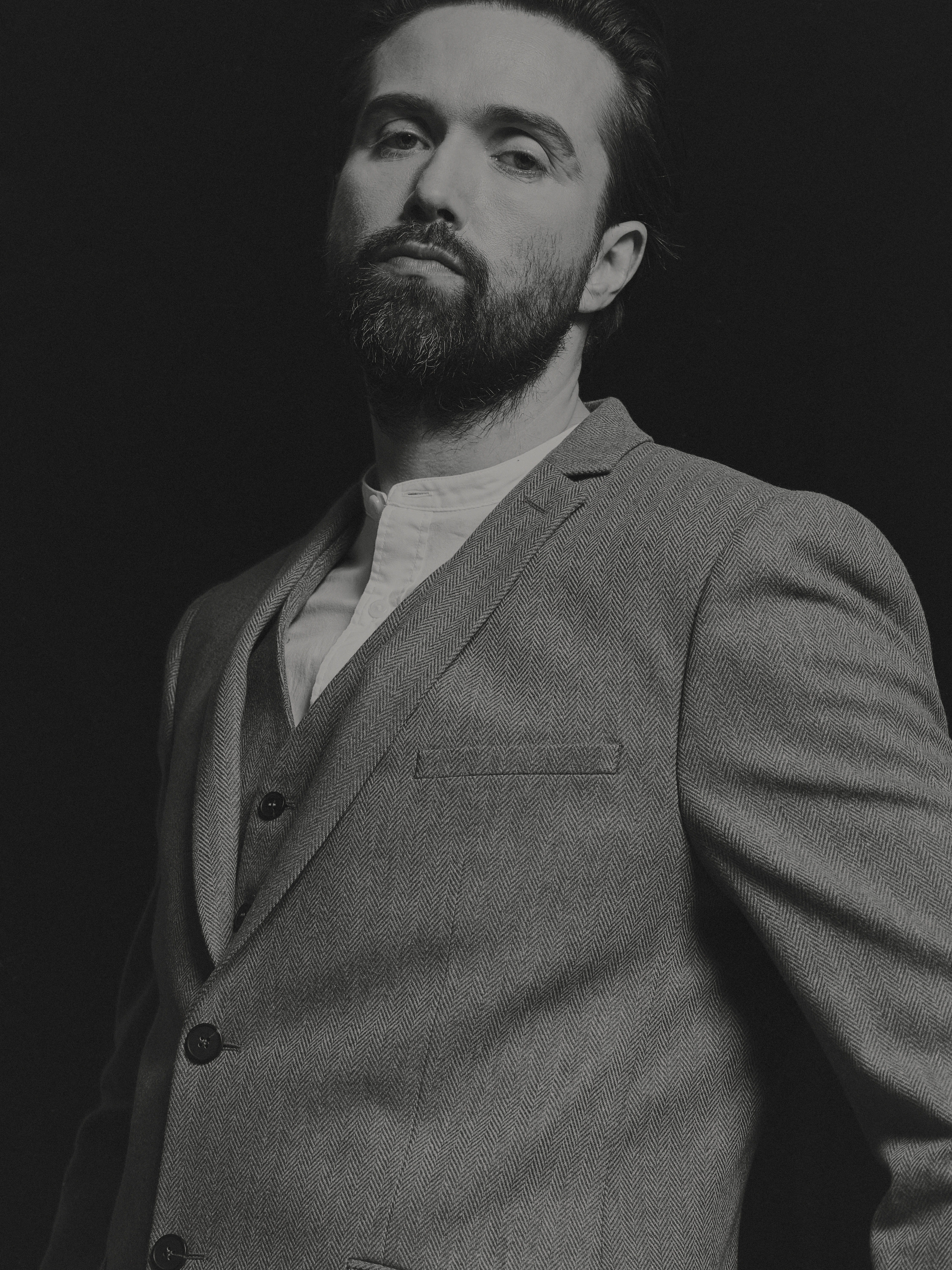 Den of Geek: Had you heard of the podcast before you got this role? Is your episode based on a podcast episode that you were able to listen to? 
Emmett Scanlan: Quick answer: no. When Lore came about and the part was mine, I quickly looked up the first season on Amazon. The concept for the show was and is fantastic. I was told the second season would be different but I wanted to get a feel of it, I wanted to hear its heartbeat, because that's the one constant. This time around we had Gale Anne Hurd and Sean Crouch at the helm, so I knew it was going to be like season 1; if season 1 took a shit load of steroids and started a bar fight to the death with everyone it knew. Also, the script was beautiful, penned by my boy, Carlos Foglia. 
Can you tell us a little bit about the episode that you're in? Were you familiar with the story of Burke and Hare?
It's about Scotland's most infamous serial killers. Back in the 19th Century when medicine and anatomy were taking off, the need for fresh bodies for its study was at an all time high. The demand far exceeded the supply and grave robbers were born. William Burke and William Hare, opportunists that they were, knew that the fresher the body the more money they could demand. So instead of robbing graves they took to murdering people – 16 or 17 in total before they were caught. They didn't discriminate either – men, women, children – whatever these Irish men could get their hands on, they took the lives of. 
What is it like to act in this kind of historical recreation?
To take on such a famous story that has been done many times before was a turn on and a challenge. You want to do it justice but you also want to do your own spin on it, you endeavor to make it the best one, or what's the point? And we certainly tried to do just that.
What were you most surprised to learn from your episode?
The story. I hadn't heard of it before. It floored me. 
Are you a fan of horror? Or history? What was it like for you to combine the two?
Fuck, man. A lot of what I remember growing up during those early informative years were mostly spent in front of the television watching horror movies with my mother. Just the two of us. Why? Because my dad hated them, my sister was only six (I was eight), and I just loved doing things that I wasn't supposed to do. Little has changed. 
I watched movies such as Dawn of the Dead, Return of the Living Dead, Nightmare on Elm Street (all of them)  and everyone's favorite, Mr. Jaws himself, which is single-handily responsible for my inability to get in the sea from a depth of knee cap and over. To this day I am besotted by, but ultimately terrified of, the ocean. It's not rational. Fuck you very much Spielberg, you wizard.  From the ripe old age of eight I have been subjected to the kind of flesh eating shit that puts rational in a little box and beats it to within an inch of its life. 
I don't want to say these experiences influenced how I turned out, or for the most part how I think. I mean they did, but I don't want to say that. Certainly my ideas of what was acceptable and what wasn't, where, at times unbalanced. I could watch zombies eat the brains of the living, Or Jason pierce people like a fucking kebab in Halloween, but the moment half a nipple was shown my mum would bark "close your eyes, Emmett." It always fascinated me to know what was underneath those tight jersey tops that was so frightening. That was a horror movie I wasn't allowed to watch. At least not in front of my mother. Hindsight thanks her for that. As far as history is concerned I have an honors degree in it, so I guess it has always held an interest for me. Taking on this project ticked all the right boxes. 
What has it been like to work with new show-runner Sean Crouch?
Sean Crouch is a gorgeous human. So talented, hungry, driven and so goddamn approachable. He was a great confidant on set. Not to mention Gale Anne Hurd. She's magnificent. I didn't get to hang with her as much as I wanted, but what a formidable & beautiful energy to be around. She's fucking amazing. These two are heavyweights. But none of that matters if the job isn't fun and they made it more than that. The experience to dance with them was one I'd repeat over and over. 
Alec Bojalad is TV Editor at Den of Geek. Read more of his stuff here. Follow him at his creatively-named Twitter handle @alecbojalad
Read and download the Den of Geek NYCC 2018 Special Edition Magazine right here!